Canada Blocks Chinese Investments in Lithium Mining
---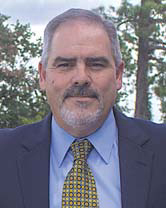 As we were closing this edition, Canada surprised the mining world by announcing it would limit foreign investments in Canadian exploration and development companies. Canada's Minister of Innovation, Science and Industry, the Honorable François-Philippe Champagne, tried to explain the government's decision regarding investments in 'Canadian critical minerals companies' and the Investment Canada Act (ICA). "While Canada continues to welcome foreign direct investment, we will act decisively when investments threaten our national security and our critical minerals supply chains, both at home and abroad," Champagne said. "In accordance with the ICA, foreign investments are subject to review for national security concerns, and certain types of investment, such as those in the critical minerals sectors, receive enhanced scrutiny."
That being said, the Canadian government ordered Chinese investors to divest from three Canadian companies. Sinomine (Hong Kong) Rare Metals Resources Co., Ltd. will be required to divest itself of its investment in Power Metals Corp. Chengze Lithium International Ltd. will be required to divest itself of its investment in Lithium Chile Inc. Zangge Mining Investment (Chengdu) Co., Ltd. will be required to divest itself of its investment in Ultra Lithium Inc.
Calgary-based Lithium Chile owns the largest high-grade lithium reserves in the world, 79,900 hectares in Chile and 23,300 hectares in Argentina. The company received a private placement for $27.9 million from Chengxin Lithium Group, the world's largest lithium processor, earlier this year. Vancouver-based Ultra Lithium Inc. is an exploration and development company with lithium properties in Ontario, the U.S. and Argentina. Earlier this year, Zangge paid $10 million to Ultra Lithium and invested another $40 million for a 65% stake in Ultra Argentina S.R.L., a subsidiary of Ultra Lithium that holds the Laguna Verde property in Argentina. Sinomine recently entered an offtake agreement with Vancouver-based Power Metals for all lithium, cesium and tantalum produced from the company's Case Lake Property. Case Lake is a spodumene pegmatite swarm located in northeastern Ontario.
What these companies have in common are Chinese investors and exposure to battery mineral prospects, primarily lithium. Two of the companies are developing properties in Latin America. This decision might make sense if all the companies were developing projects in Canada and exploiting Canadian natural resources, but some are extracting resources abroad.
Readers might remember that Canada rejected Shandong Gold's bid for TMAC Resources in December 2020, citing concerns about a Chinese state-owned entity developing the Hope Bay property located in Nunavut, Canada.
The Canadian government said this decision comes as it finalizes its Critical Minerals Strategy, which will "position Canada as the global supplier of choice for critical minerals." As far as threatening Canadian national security and its critical minerals supply chains, Canada didn't sign offtake agreements with any of these companies for the refined metals. If Canada is allowed to make this decision midstream, then shouldn't the Canadian government match the investments made by the Chinese in these mining companies?


Steve Fiscor, Publisher & Editor-in-Chief, E&MJ
---
As featured in Womp 2022 Vol 11 - www.womp-int.com