The latest from the
World Mining Equipment
Video Library
View



Mining Companies Pursue ESG Goals

Environmental, social and governance (ESG) strategies. Almost every publicly held mining company, even coal mining companies, have an ESG strategy today. It's not mandatory and the terms are rather difficult to define, but everyone's doing it. Why? It's the right thing to do and it bolsters a company's image and the value of its stock. And, vice versa, not having a plan could be severely detrimental to a company's image and its stock.
The term ESG was first coined in 2005. In the last four or five years, however, its use has expanded exponentially, seemingly supplanting sustainability. So too has another term, greenwashing, which relates to making deceptive or empty claims about ESG values .... read more


Steve Fiscor, Publisher & Editor in Chief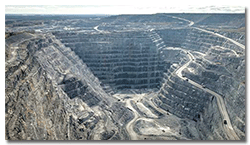 Gold Fields Will Acquire Yamana, Creating a New No. 3 Producer
Gold Fields Ltd. has entered into a definitive agreement to purchase all of the outstanding common shares of Yamana Gold, creating a top-four global gold major. All of the outstanding Yamana shares will be exchanged at a ratio of 0.6 of an ordinary share in Gold Fields or 0.6 of a Gold Fields American depositary share .... read more
B2Gold Will Acquire Oklo Resources
B2Gold Corp. has entered into a definitive agreement with Oklo Resources Ltd. where it will acquire shares of Oklo in a transaction valued at approximately $65.8 million. The acquisition of Oklo is expected to provide B2Gold with an additional landholding of 1,405 square kilometers (km2) covering highly prospective greenstone belts in Mali, including Oklo's flagship Dandoko project (550 km2). The Oklo properties are located on a subparallel, north-trending structure east of the prolific Senegal-Mali Shear Zone, approximately 25 km .... read more

Top

Nevada Gold Mines Solar Power Plant Advances Barrick'Clean Energy Drive
Nevada Gold Mines (NGM) is investing in a 200-megawatt (MW) solar power plant designed to accelerate its decarbonization program in line with the Barrick Gold Corporation's Greenhouse Gas Reduction Roadmap. NGM is majority owned and operated by Barrick. NGM said it is partnering with First Solar to manufacture all modules required to support the construction, entirely in the United States..... read more


KGHM Sells Franke Mine
A year after announcing its intent to sell the Franke mine in Chile and the Carlota mine in the western United States, KGHM has sold the Franke mine. The subsidiaries of KGHM International Ltd., Franke Holdings Ltd. and Centenario Holdings Ltd., signed an agreement on April 26 to sell 100% of the shares of Sociedad Contractual Minera Franke — owner of the Franke mine in Chile — to Minera Las Cenizas SA ..... read more


| | |
| --- | --- |
| AROUND THE WORLD - USA & CANADA | |

K+S Potash Canada Plans for Long-term Growth at Bethune Mine
K+S Potash Canada (KSPC) announced a long-term growth plan, part of the K+S Group's global strategy, focused on planning for a sustained increase of potash production .... read more


Court Grants DOI's Voluntary Remand of Decision on Ambler Access Project
On May 17, the U.S. District Court granted the U.S. Department of the Interior's (DOI) motion for voluntary remand without vacatur of the previously issued Joint Record of Decision (JROD) that authorized a right-of-way across federally managed lands for the Alaska Industrial Development and Export Authority (AIDEA) and Trilogy Metals' Ambler Access Project (AAP). The AAP is a proposed 211-mile, controlled industrial access road that would provide access to the Ambler Mining District in northwestern Alaska ....read more

Top
Hudbay Receives Favorable Ruling on Copper World
The U.S. district court for the District of Arizona ruled in favor of Hudbay Minerals Inc.'s Copper World project in Arizona. The District Court ruled that Copper World and Rosemont are not connected under the National Environmental Policy Act (NEPA) and, therefore, that the Army Corps of Engineers (Corps) does not have an obligation to include Copper World as part of its NEPA review of Rosemont. The District Court also granted Hudbay's motion to dismiss the Copper World preliminary injunction request filed by the plaintiffs .... read more


| | |
| --- | --- |
| AROUND THE WORLD - Latin America | |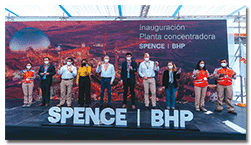 BHP Inaugurates New Copper Concentrator at Spence in Chile
BHP CEO Mike Henry led the opening of Spence's new copper concentrator in Chile. The $2.46 billion project will process 95,000 metric tons per day (mt/d) to produce copper concentrate and molybdenum concentrate. It will extend the life of the Spence operation in Chile for another 50 years. The company said the inauguration... read more


Top
Plant Commissioning Beginsat Las Chispas in Mexico
Ausenco Engineering Canada Inc. has completed construction and handed over the Las Chispas processing plant to SilverCrest Metals Inc., ahead of the feasibility study schedule. Other construction activities handled directly by SilverCrest (road, bridge, dry stack tailings facility, temporary diesel power plant and assay lab) have also been completed. "We are extremely proud to achieve this key milestone, ahead of schedule and under budget," CEO N. Eric Fier said. "I commend all who have been involved in the project to date ... read more


| | |
| --- | --- |
| AROUND THE WORLD - Australasia | |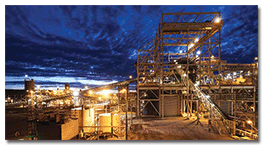 ABB Sells High-payload Hoist to Oz Minerals
Oz Minerals awarded a contract to ABB for its highest-payload Koepe production hoist, associated infrastructure and safety systems. The winder will operate in the planned Wira shaft, is designed to carry a maximum load of nearly 40 metric tons (mt), and will have the highest levels of safety through ABB Ability Safety Plus …. read more


Top

Mincor Celebrates First Ore Through BHP Kambalda Concentrator
Mincor Resources NL's offtake partner BHP Nickel West commenced processing of ore from its Kambalda nickel operations in Western Australia through the newly refurbished Kambalda Nickel Concentrator on May 6. This milestone will see Mincor deliver on its previously announced goal of achieving first nickel concentrate production in the June 2022 quarter, marking its return to the ranks of Australian nickel producers, the company said. It expects the first cash-flow from concentrate sales to be achieved in June. …. read more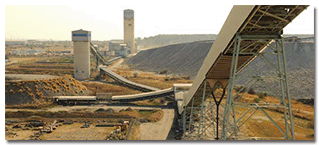 Sibanye-Stillwater Hoists First Tons From Marikana K4
On May 5, Sibanye-Stillwater reached a significant milestone at the Marikana K4 project when it hoisted the first tons since the resumption of the project. Part of the company's South African platinum group metals (PGM) operations, Marikana K4 is a largely predeveloped and equipped …. read more
Top
Asante Gold Starts Process Plant at Bibiani Gold Mine
The process plant at Asante Gold Corp.'s Bibiani gold mine in Ghana has been successfully refurbished and operations have commenced, according to the company. Following an intensive period of refurbishment and upgrade of the plant, principal equipment has been commissioned and confirmed operational. A 14-day period of intermittent operation is planned to test controls, calibrate operating systems and align critical equipment "under full load." This is expected to lead to 24 hour/ day operation by the end of June. "The excellent and .... read more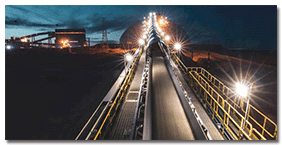 Entrée Resources Commences Arbitration With Turquoise Hill
Entrée Resources Ltd. has commenced binding arbitration proceedings in connection with the earn-in agreement with Turquoise Hill Resources Ltd. The parties have been operating under the joint venture agreement (JVA) terms since Oyu Tolgoi completed its earn-in obligations on the .... read more


Top
Saudi Arabia Releases PQQ for Umm Ad Damar
Saudi Arabia's Ministry of Industry and Mineral Resources (MIM) announced the launch of the second licensing round in the kingdom for the issuance of an exploration license. Local and international mining companies can participate in the licensing round to obtain an exploration license in Umm Ad Damar site, which covers more than 40 sq kilometers and includes copper, zinc, gold and silver and four mineralized prospects that have been identified at Umm Ad Damar. Umm Ad Damar Deposit lies 300 kilometers (km) northeast of Jeddah and 25 km northwest .... read more



| | |
| --- | --- |
| THIS MONTH IN COAL | |

Warrior Met Coal Will Relaunch Blue Creek Project
Warrior Met Coal Inc. is relaunching the development of its Blue Creek reserves into a new, world-class longwall mine located in Alabama near its existing mines. Once completed, the company said .... read more


Top
Stanmore Completes Acquisition of BHP's Interest in BMC
Stanmore Resources Ltd. has completed the acquisition of BHP's 80% interest in BHP Mitsui Coal Pty Ltd. (BMC) on schedule and in accordance with the previously announced sale agreement. "The completion of this transaction marks an important milestone in our history," Stanmore CEO Marcelo Matos said. "Metallurgical and PCI coal prices remain at historically high levels and Stanmore will benefit from those prices with the addition of production of approximately 10 million [metric] tons of marketable metallurgical quality coal creating substantial  …. read more

| | |
| --- | --- |
| FEATURE - Pit Planning | |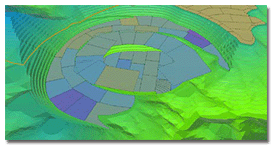 Planning Software for Big-picture Analyses
The newest systems offer more integration, automation and ease of adoption

By Jesse Morton, Technical Writer

The most advanced mine management software solutions on the market increasingly integrate with other solutions and feature automation for faster, accurate results. The top benefit offered is a reliable and comprehensive big-picture overview of an operation. And whether that operation is a small mine or a multisite enterprise, the solutions can be relatively easily adopted, deployed and implemented with minimal disruption and maximum value added, top suppliers ..... read more



For more companies with products in the Planning market -
Go Here
| | |
| --- | --- |
| FEATURE - Dewatering and Drying | |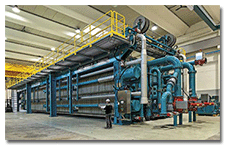 Filtering the Flow
Mines want to dewater slurries faster, cheaper, more thoroughly and in ever-increasing volume. Vendors are interested in providing solutions. Here's a roundup of the latest developments in pressure filtration technology.
By Russell A. Carter, Contributing Editor

At almost any mine site, electricity is the muscle that moves machinery, and water is the medium that carries material through the processes that turn raw rock into a saleable product. The availability of both generally determines whether a project sinks or swims. For example, the Reko Diq copper/gold deposit in Pakistan is considered to be the paramount example of its kind since discovery of the Oyu Tolgoi porphry in Mongolia, with historical estimates estimating its resources at 6 billion metric tons (mt) or more of copper content. Progress on ..... read more

Top

For more companies with products in the Dewatering market -
Go Here
| | |
| --- | --- |
| FEATURE - ESG Programs | |

Building Better Mining Companies Through ESG
We explore how and why mining companies should make environmental, social and governance a pivotal part of their organizations

By Carly Leonida, European Editor

Although it is only two years into a new decade, it's fair to expect that the 2020s will be remembered for having reshaped mining through better environmental, social and governance (ESG). While these issues have always played a role in the way that mining and metals businesses operate, the integration of these disciplines over the past five years has brought a fresh wave of opportunity, as well as a mechanism for companies to step into the clean, green, low-carbon future. Accordingly, ESG-related issues formed the cornerstone of key reports published this year by various consultants and advisory firms including EY, Deloitte, KPMG and Egon Zehnder. This article will examine the insights that some of these offer, and how making ESG a central part of companies' structures, strategies and cultures could generate greater ..... read more


For more companies with products in the ESG market -
Go Here
| | |
| --- | --- |
| FEATURE -Mine Resuce | |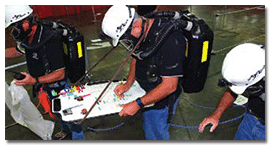 Major Mine Rescue Contests Resume
New technology and equipment will help rescue teams respond more effectively

By Steve Fiscor, Editor-in-Chief

Working in conjunction with the U.S. Mine Safety and Health Administration (MSHA), the Holmes Mine Rescue Association (HMRA) will host the first National Mine Rescue contest using combined metal and coal rules at the Central Bank Center in Lexington, Kentucky, on August 8. This is the first major mine rescue contest to take place since the onset of COVID-19. "The National Mine Rescue Contest takes place every two years and the nationals were canceled twice since 2019," HMRA President Jeff Kravitz said. "Normally, we alternate between coal and metal, but this time we are doing both simultaneously." Last year, Kravitz and the HMRA led .... read more

Top


For more companies with products in the Mine Rescue market -
Go Here
| | |
| --- | --- |
| Video Presentations | |
The latest listings from the World Mining Equipment Video Library - to view the video, click the image.
For more details on the Video Hub -

Go Here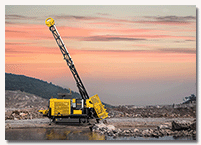 Epiroc releases Boyles C6/C6C in Europe and North America
Epiroc is now launching the versatile surface core drill rig Boyles C6/C6C for the European and North American markets. The new CE-market version is equipped with a new Cummins engine with EPA Tier 4 and EU Stage V emission standards. Together with reduced emissions, the new Boyles rig will deliver various features focusing on productivity and safety .... read more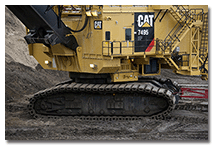 Cat® - Electric Rope Shovel lower works design enhancements.
Today's Cat® 7495 and 7495 HF Electric Rope Shovel (ERS) models feature multiple design enhancements to the lower structures that increase machine reliability and significantly lower overall total cost of ownership. These upgrades cover the track (crawler) frames, swing rack and rollers, propel gearboxes, and rotating undercarriage.....read more

Phoenix Expands DC-Voltage Lighting Options
Phoenix's introduction of the Sturdilite® during the 1940's transformed mine lighting and brought a level of durability never seen before. Decades later, Phoenix remains dedicated to reinventing the Sturdilite to bring mine sites the most advanced LED lighting technology with the same durability Phoenix is known for .... read more

Top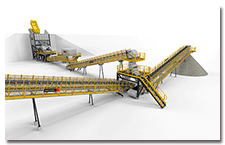 Metso Outotec collaborates with Malvern Panalytical on Planet Positive offering for bulk ore sorting
Metso Outotec and Malvern Panalytical have signed a collaboration agreement to provide sensor-based bulk ore sorting solutions for the mining industry. The combination of the companies' expertise in crushing and bulk material handling solutions and ore analyzers enables ....read more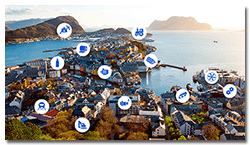 SKF launches tool to help industry address carbon emissions
Freely available, users can access a dashboard where they can explore how CO2 emissions related to the production and use phase of bearings are distributed in different industries. The dashboard provides illustrative examples based on how emissions differ in various positions across industry applications .... read more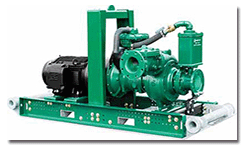 Modular Electric Pump Packages
Pioneer Pump launched the ElectricPAK, modular, electric pump packages that help users get a pump and motor onsite quickly and efficiently. The packages have been engineered to offer a more streamlined experience for both owners and operators, the company said. Each assembly includes a high-performance pump .... read more
Separator Increases Water Recovery by 85%
Eriez showcased HydroFloat Separator technology and its capability to help mining companies meet sustainability goals. Combining the benefits of density separation with the selectivity of flotation, HydroFloat, in combination with advanced dewatering processes, can increase water recovery by 85%, decrease energy .…. read more

Top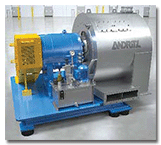 Andritz - Screen Scroll Centrifuge
ANDRITZ announced the screen scroll centrifuge HX, with features that reduce wear and simplify maintenance. The unit includes the company's Gentle Feeder feeding system, a modular scroll, and a rotating assembly that can be removed and replaced in one piece as a cartridge. The cartridge design reduces downtime to less than eight hours ....read more
SEPTEMBER 26-30, 2022: Extemin/Perumin, Centro de Convenciones Cerro Juli, Arequipa, Peru.
Contact: Web: www.perumin.com
OCTOBER 24-30, 2022: bauma 2022, Munich, Germany.
Contact: Web: www.bauma.de
NOVEMBER 23-24, 2022: ABMEC Conference, Forest Pines, Lincoln, UK.
Contact: Web: https://abmec.org.uk/abmec-conference-exhibition-2022/
DECEMBER 6-9, 2022: American Exploration & Mining Association Conference, The Nugget, Reno, Nevada, USA.
Contact: Web: www.mining-america.org
FEBRUARY 3-8, 2023: International Society of Explosives Engineer's 49th Annual Conference on Explosives and Blasting Technique, San Antonio, Texas, USA.
Contact: Web: www.isee.org
APRIL 2-5, 2023: Haulage & Loading, El Conquistador Resort, Tucson, Arizona USA.
Contact: Web: www.haulageandloading.com
SEPTEMBER 26-30, 2022: Extemin/Perumin, Centro de Convenciones Cerro Juli, Arequipa, Peru.
Contact: Web: www.perumin.com
JUNE 13-16, 2023: Expomin, Santiago, Chile
Contact: Web: www.expomin.cl
| | |
| --- | --- |
| WHO'S MOVING WHERE | |

Pilbara Minerals Ltd. appointed Dale Henderson as the new managing director and CEO. Henderson has held the role of COO at Pilbara Minerals since 2017, following a wide-ranging and thorough executive search process initiated in February after Pilbara Minerals' long-serving Managing Director and CEO Ken Brinsden advised his intention to step down from the role. Brinsden will formally step down as managing director on July 30.

Clean Air Metals Inc. appointed Mike Garbutt as COO. Garbutt is a senior mining engineer, most recently employed as deputy general manager on a major mine build in northern Ontario.
Arizona Sonoran Copper named Dan Johnson, project manager, and John Peterson, senior environmental professional, as well as Kevin Canario as director of finance. Canario has been a key member of mining finance teams as both an auditor and CFO. Johnson has been in senior leadership roles for five recently constructed mining operations. Peterson joins the company from the Arizona Department of Environmental Quality and will be instrumental to the permitting process, while also freeing up time allowing Travis Snider, vice president of sustainability and external relations. Canario has experience from varying finance and accounting leadership roles in the mining industry with a focus on financial reporting, treasury, corporate governance, risk management, and taxation overview.

Superior Gold Inc. appointed Andrew Bigg as vice president of corporate development and long-term planning effective immediately. He was most recently with South32 leading their business intelligence and analytics function and previously leading the CEO's office for strategy and business planning.

Kris Sims was appointed interim CFO for Nevada Copper following the departure of Andre van Niekerk as executive vice president and CFO, who is leaving for personal reasons. Sims was previously employed with Nevada Copper as project manager and has a strong base of institutional knowledge that will be key to moving forward and transitioning the CFO role.

Robert Gordon has been named vice president of operations at the Cote Blanche mine in Ontario. He will be responsible for leading the day-to-day operations at this underground salt mine.

Dr. Kwame Awuah-Offei has accepted the role as chair of mining and explosives engineering, effective August 1, at the Missouri S&T. He was named interim chair of the program in July 2018. Awuah-Offei joined the Missouri S&T faculty as an assistant professor in 2007 after earning his doctorate in mining engineering in Rolla in 2006. He is the Union Pacific Foundation/Rocky Mountain Energy Co. professor in mining engineering.

Rudolf Hausladen is the new CEO of BEUMER Group, Germany, succeeding Dr. Christoph Beumer, who has led BEUMER Group as CEO since 2000. Dr. Beumer will remain a member of the management board until the end of the year and then move to the advisory board.
About - providing an abreviated version of the current print edition of E&MJ, WOMP is distributed throughout the world to decision makers in the global mining industry, the last week of every month.

Subscribe to E&MJ - To receive your own copy of the print edition of E&MJ, click here , and complete your details. E&MJ is available free of charge to qualified readers.

Contact - if you have views, opinons or comments or editoral that you would like to submit, we would be delighted to hear from you - click here

Top