The latest from the
World Mining Equipment
Video Library
View



War Will Disrupt Mining Business

First, our hearts and prayers are with the people of Ukraine. Little of what we do seems of consequence when we see unarmed civilians running for their lives. From a geopolitical viewpoint, the Russian attack on Ukraine is complicated and the threat of nuclear war prevents other nations from taking actions to intervene… for now. Meanwhile, social media brings us images of this messy war daily. For sure, this was a serious miscalculation that will set the Russians back for a generation, maybe more.

Russia and Ukraine were mining leaders. E&MJ has readers in both regions and many Russian readers have reached out, saying they want the world to know the actions they see do not represent the people of Russia. I reassured them that everyone clearly knows that. The war in Ukraine will take two major providers offline. In the near term, the sanctions imposed on Russia will prevent it from exporting commodities. Longer term, Russian .... read more


Steve Fiscor, Publisher & Editor in Chief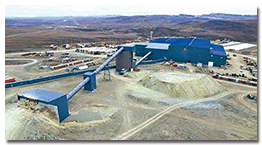 Kinross Will Suspend Russian Operations
Kinross Gold Corp. is suspending all activities at its Udinsk development project in Russia. The company is also in the process of suspending operations at its Kupol mine, with the focus on the safety and well-being of its more than 2,000 employees and in recognition of its obligations to manage and mitigate the mine's .... read more
DOI Suspends Road Permits for Ambler Access in Alaska
DOI Suspends Road Permits for Ambler Access in Alaska The U.S. Department of the Interior (DOI) filed a motion to remand the final environmental impact statement (FEIS) and suspend the right-of-way permits issued to the Alaska Industrial Development and Export Authority (AIDEA) for the Ambler Access Project (AAP) in northwestern Alaska. The DOI said the suspension of the road permits will allow it to carry out additional supplemental work on the FEIS. In the motion, the DOI requested that the lawsuits fi led against the DOI by a coalition of national and Alaska environmental .... read more

Top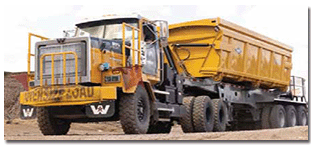 Teck Will Pilot Electric Transport Truck at Highland Valley
Teck Resources Ltd. announced the pilot of a fully electric on-highway transport truck to haul copper concentrate, marking the first use of a battery-electric truck to haul copper concentrate worldwide. The truck will travel between Teck's Highland Valley Copper Operations (HVC).... read more


Glencore Partners With United States Strategic Metals
Glencore has entered a strategic global marketing relationship with United States Strategic Metals LLC. The marketing relationship includes a long-term off-take agreement for 100% of the company's products, which include cobalt and nickel sulfates, lithium products and copper cathode, with a significant embedded pre-payment. Additionally, Glencore and US Strategic Metals are exploring other commercial arrangements, including a recycling ..... read more


| | |
| --- | --- |
| AROUND THE WORLD - USA & CANADA | |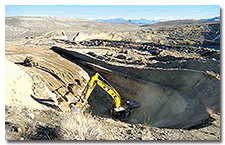 i-80 Gold Begins Underground Development
i-80 Gold Corp. started the underground mining program at its Granite Creek and McCoy-Cove gold mines in Nevada. The 2021 Granite Creek drill program was successful in delineating high-grade mineralization in multiple areas close to the existing mine workings and two Cubex rigs are on site drilling to complete definition in advance of.... read more


DOE, Rio Tinto Study Carbon Storage at Tamarack
The U.S. Department of Energy (DOE) has awarded $2.2 million to a Rio Tinto-led team to explore carbon storage potential at the Tamarack nickel joint venture in central Minnesota. Rio Tinto has assembled a team of climate innovation and research leaders to explore new approaches in carbon mineralization technology to safely and permanently store carbon as rock. Rio Tinto will contribute $4 million in funding for the three-year project, in addition to the funding from the DOE's ARPA-E Innovation Challenge ....read more

Top
Cleveland-Cliffs Will Idle Northshore Mining
Operations at Northshore Mining will be idled this spring until at least the fall, Cleveland-Cliffs Chairman, President, and CEO Lourenco Goncalves said. Northshore, a subsidiary of Cleveland-Cliffs, includes the Silver Bay and Babbitt operations in Minnesota. Gonclaves said after the company moved production of direct-reduced grade pellets to its Minorca mine in Virginia, Minnesota, the company needed to look at its cost structure and determine where to adjust production .... read more


| | |
| --- | --- |
| AROUND THE WORLD - Latin America | |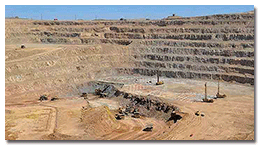 KGHM Will Operate Sierra Gorda Mine with South32
As of February 22, KGHM has a new partner in Sierra Gorda SCM. Following the sale, all the shares held in this Chilean mine by Sumitomo Metal Mining Co. Ltd. and Sumitomo Corp., will be transferred to the Australian mining group South32. "Sierra Gorda is a demanding and at the same time extremely satisfying project," ... read more


Top
BHP Will Invest $79M Into Filo del Sol
BHP Western Mining Resources International Pty Ltd., a subsidiary of BHP Group Ltd., will fund a C$100 million non-brokered private placement to advance the Filo Mining's Filo del Sol Project in Chile, adjacent to the San Juan province, Argentina. BHP will issue an aggregate of 6,270,000 common shares of the company at a price of C$15.95 per common share. Upon closing, BHP will own approximately 5% of Filo Mining's issued ... read more


| | |
| --- | --- |
| AROUND THE WORLD - Australasia | |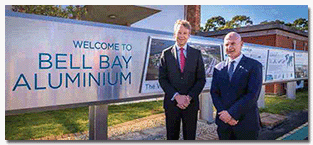 Tasmania Partners With Rio Tinto at Bell Bay
The Tasmanian Government and Rio Tinto will work together to ensure a strong and sustainable future economy for George Town, the Tamar Valley region and Tasmania, in a new partnership signed recently at the Bell Bay Aluminum smelter. The partnership will seek to drive economic …. read more


Top

Anglo American, Aurizon Study Hydrogen-fueled Locos for Queensland Rail Service
Australia's largest rail freight operator, Aurizon, and global miner Anglo American are planning to work together on a feasibility study to assess the introduction of hydrogen-powered trains for bulk freight. The two companies will explore the application of Anglo American's proprietary hydrogen fuel cell and battery hybrid power units in heavy-haul freight rail operations. If the feasibility study is successful, the agreement between the two …. read more


Ivanhoe, Gécamines to Restore Kipushi
Kipushi Holding, an Ivanhoe Mines subsidiary, and Gécamines have signed a new agreement to return the ultra-high grade Kipushi mine back to commercial production. Kipushi will be the world's highest-grade major zinc mine with …. read more
Top
Asante Gold Commences Mining at Bibiani
Following a successful public hearing, Asante Gold Corp. has received the updated environmental and mine operating permits necessary to commence open pit mining activities at Bibiani, Ghana's newest mine. Open-pit mining operations have started, with a focus on delivery of ore from the Strauss and Walsh satellite pits. The No. 1 Cutback at the Main Pit has also started. Refurbishment of mine haulage roads, safety berms, waste dumps and mining benches are advanced. First ore has been delivered to the run of mine pad .... read more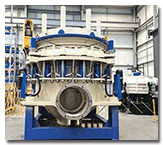 CMS Cepcor: Aftermarket Innovator
CMS Cepcor has firmly established itself not only as a market leader for aftermarket crusher parts, but also as an innovator; re-engineering and designing new products with a view to improving cone crusher performance, safety and functionality. Two examples of recent developments are the Guardian Hydraulic Tramp Release System and the Guardian Hydraulic Motor Adjustment System to suit Symons .... read more


Top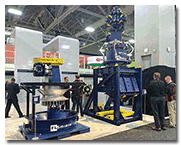 FLSmidth Launches 2 New Developments in Flotation
FLSmidth introduced two developments in their flotation portfolio — the WEMCO II and the REFLUX Flotation Cell (RFC) — at the recent SME Annual MINEXCHANGE 2022 SME Annual Conference & Expo in Salt Lake City, Utah. The WEMCO II Flotation Cell builds upon the WEMCO, but with optimizations to the rotor and stator/hood that the company said greatly improves power .... read more



| | |
| --- | --- |
| THIS MONTH IN COAL | |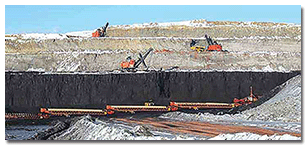 Wyodak Resources Receives Top Safety Certification
The National Mining Association (NMA) recognized Wyodak Resources Development Corp. for achieving CORESafety certification at its Wyodak mine, located near Gillette, Wyoming. The Wyodak mine is a subsidiary of Black Hills Corp. he Wyodak mine employs about 60 employees .... read more


Top
Coal Prices Spike as Russia-Ukraine Crisis Escalates
The Russia-Ukraine crisis has shocked the coal and the broader energy markets, with spikes in Newcastle coal prices observed in recent days, according to Wood Mackenzie. Buyers in Europe, Japan, South Korea and China are scrambling to address their exposure to Russian supply. Although sanctions announced to date have specifically excluded energy exports, coal buyers are reacting to two main areas of concern  …. read more

| | |
| --- | --- |
| FEATURE - Cone Crushers | |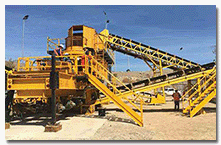 Crush It, Maintain It, Control It
We ask seven companies, what's new in cone crushing equipment, tools and support services

By Carly Leonida, European Editor

Although travel restrictions and high productivity demands have proven challenging in maintaining cone crusher performance these past two years, with the help of dedicated and well-equipped OEMs and specialty service providers, most operations are back on track in terms of performance. In fact, through greater investment in team training, knowledge transfer, spare parts and remote monitoring and predictive maintenance capabilities, most mines have emerged stronger than ever before and ready to deal with whatever the future might throw at them ..... read more



For more companies with products in the Crushing market -
Go Here
| | |
| --- | --- |
| FEATURE - Ground Engaging Tools | |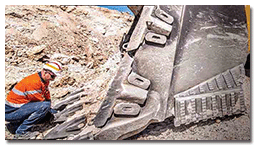 Break Out More Productivity with the Newest Digging Tools
The current generation of mining shovels and excavators offer increased power, speed and reliability, but they need the right attachments at the tip of the bucket to maintain digging productivity

By Russell A. Carter, Contributing Editor

Ground engaging tools (GET) are literally the tip of the spear in the ongoing campaign by mines to move more material per shift, and their selection and usage is key to solving the either/or challenge confronting most mine operators: Either pay now, in terms of money, study and upkeep, to install and maintain GET systems that are appropriate for the specific application or pay later after taking a chance that inattention, incorrect configurations or cheaper GET selection won't result in higher costs from premature bucket wear, stress damage to bucket or attachment components and other related factors. Given the expense associated with bucket repair or replacement, a decision ..... read more

Top

For more companies with products in the GET market -
Go Here
| | |
| --- | --- |
| FEATURE - Underground Teleremote | |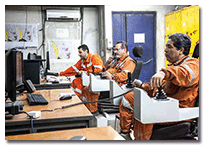 Automation Path for Everyone?
As proven automation solutions offer efficiency, and as proven teleremote control solutions offer improved safety, the barriers to adoption are crumbling

By Jesse Morton, Technical Writer

Advanced automation and teleremote control solutions are not just for the majors anymore. The solutions gaining market share are field proven to deliver safety and efficiency benefits, and can be deployed faster than predecessor solutions, making them more attractive to more customers. In hindsight, the majors will get much credit for boldly partnering with original equipment manufacturers (OEM) on the necessary initial fi eld trials, the risky co-development projects, and the gutsy early adoptions. Those first steps forged the path for everyone else. Recent headlines hint where that path leads ..... read more


For more companies with products in the Underground market -
Go Here
| | |
| --- | --- |
| FEATURE - Safety Tools | |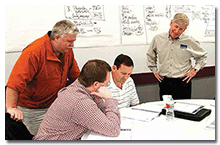 Leading the Way to Safer Mine Sites
A combination of skilled leadership and digital technologies are driving down safety incident rates in the mining industry

By Carly Leonida, European Editor

The past 20 years have seen some astonishing digital safety technologies come to the market. From virtual and augmented (VR/AR) headsets to enhance the training of maintenance technicians, to fatigue monitoring systems for haul truck drivers and biometric monitoring devices. Attitudes toward safety have evolved too, but the biggest change has been in the way that companies operationalize safety. In 20 years, safety has gone from being the responsibility of safety departments to something that everyone at every level must understand and embody regardless of their role or status. The faster companies have made that association, the faster their incident rates have fallen .... read more

Top


For more companies with products in the Safety market -
Go Here
| | |
| --- | --- |
| Video Presentations | |
The latest listings from the World Mining Equipment Video Library - to view the video, click the image.
For more details on the Video Hub -

Go Here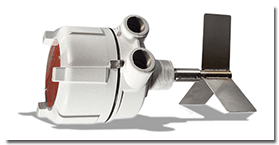 BMR 100 Rotary Paddles Switch Solves Bulk Storage Problems
The BMR-100 rotary sensor offers simple, electromechanical measurement for ordinary storage and processing operations. The affordable level switch alerts to vessel levels in solid materials with a bulk density of 2 lb. to more than 100 lb./cu. ft. The level indicator comes with a wide range of accessories .... read more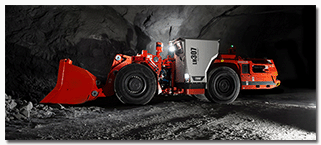 Sandvik introduces 7-tonne Toro™ LH307 loader
Sandvik adds a new loader to its expanding Toro™ family, Toro™ LH307. As well as featuring several design updates and new options to both hardware and software, Toro™ LH307 loader also carries more tonnes than its predecessor Sandvik LH307, with the new model's.....read more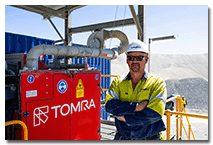 TOMRA Mining's Ore Sorting Technology Unlocks Value from Contaminated Material
Successful test work at the TOMRA Test Center revealed that the TOMRA PRO Secondary Laser sorter is an effective solution.to the challenges faced by Mt Cattlin mine, owned by Galaxy Resources Ltd, in dealing with basalt contamination in the production of high-quality spodumene concentrate for the global lithium market.... read more

Top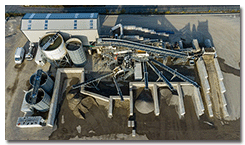 Terex Washing Systems Divert Waste from Landfill
Terex Washing Systems have installed a wash recycling plant based in Geneva, Switzerland. The wash plant converts construction, demolition, and excavation waste into two sands and three aggregate products that are stockpiled for use in the production of asphalt, while at the same time while recycling up to 95% of the water used during the washing process ....read more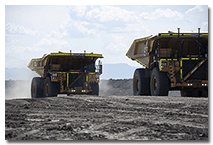 Caterpillar Autonomously Hauls Over 1 billion Tonnes of Material In Less Than a Year
During 2021 trucks equipped with Cat® MineStar™ Command for hauling have autonomously moved roughly 1.2 billion tonnes. To date, trucks equipped with Caterpillar's autonomous haulage system (AHS) have traveled more than 147 million km (91.3 million mi) with zero loss-time injuries, nearly the same distance as traveling from the Earth to the sun and safely hauled .... read more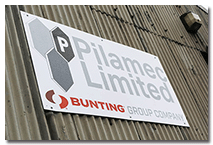 Bunting Acquires Pilamec
Bunting, a global manufacturer of magnet and magnetic products has acquired Pilamec, the Gloucestershire-based powder milling and blending specialist. Pilamec processes a wide range of materials including, but not exclusively, a large variety of Ferro-Alloys, Silicon Metal, Graphite, Boron, Ferro Phosphorus and many more metal types .... read more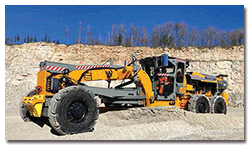 Underground Road Grader for Electrified Mine
MacLean Engineering announced the release of the GR5 underground road grader. The newest addition to the line of Mine-Mate utility vehicles, the GR5 is a ruggedized, high-performance solution for maintaining haulage ramps. The unit is sized to match the tractive effort and drawbar pull of full-sized surface graders .…. read more

Top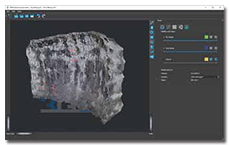 Updated UAV Software for Blasting
3GSM GmbH reported several updates to its flagship Blast- MetriX UAV software that improve communication with smart drills, offer face profiling enhancements, and deliver more sophisticated drill-pattern analysis. The software captures information from each blast and allows users to go back and review historical data ....read more
APRIL 27-29, 2022: Expomina, Jockey Exhibition Center, Lima, Peru.
Contact: Web: www.expominaperu.com
MAY 1-4, 2022: Canadian Institute of Mining (CIM), Vancouver, British Columbia, Canada.
Contact: Web: www.cim.org
MAY 9-12, 2022: Investing in Africa Mining Indaba, Cape Town International Convention Center, Cape Town, South Africa.
Contact: Web: miningindaba.com
JUNE 6-10, 2022: Elko Mining Expo, Elko Convention Center, Elko, Nevada, USA
Contact: Web: www.exploreelko.com
JUNE 13-15, 2022: Prospectors & Developers Association of Canada (PDAC), Toronto, Ontario, Canada.
Contact: Web: www.pdac.ca
JUNE 13-16, 2022: Exponor 2021, Community Fairgrounds, Antofagasta, Chile.
Contact: Web: exponor.cl
JUNE 14-16, 2022: Euro Mine Expo, Kraft Center, Skelleftea, Sweden.
Contact: Web: www.euromineexpo.com
OCTOBER 24-30, 2022: bauma 2022, Munich, Germany.
Contact: Web: www.bauma.de
| | |
| --- | --- |
| WHO'S MOVING WHERE | |

Lundin Mining Corp. announced the retirement of Lukas Lundin as chair of Lundin Mining's Board of Directors. Lundin's strong vision and leadership have been paramount to the company's success, growing from a small team with an exploration property in 1994, to a leading base metal producer with five operations, a global workforce of more than 11,000 people and significant growth potential.

Asante Gold Corp. appointed David Anthony president and CEO replacing Douglas MacQuarrie who has been appointed nonexecutive chairman. Anthony has more than 40 years of experience in mine project development and operation.

FPX Nickel Corp. appointed Kyle Marte as the principal metallurgist. Marte, formerly senior process engineer with Fluor Canada Ltd., will lead the advancement of the metallurgical understanding of FPX's projects, including the PEA-stage Baptiste Nickel Project in central British Columbia. Prior to joining Fluor, Marte acted as senior process engineer at Wood, formerly Amec Foster Wheeler.
Argonaut Gold Inc. appointed Larry Radford as president, CEO and director. Most recently, Radford served as the COO of Gold Standard Ventures Corp., where he was responsible for the leading the development of the South Railroad Project, including permitting, feasibility studies and exploration.

Agnico Eagle appointed Ammar Al-Joundi as president and CEO. Al-Joundi previously served as president of Agnico Eagle. Anthony Makuch has decided to step down as CEO and as a director of Agnico Eagle. Al-Joundi joined Agnico Eagle as president in 2015, after serving as CFO at Agnico Eagle and as CFO and senior executive vice president at Barrick Gold Corp.

OceanaGold Corp. appointed Gerard Bond as the president and CEO. Bond will also serve as a member of the board of directors. Most recently, he was the finance director and CFO at Newcrest Mining Ltd. from January 2012 to January 2022.

i-80 Gold Corp. announced that Jon Laird has joined the company as the manager of the Cove Mine Project and will oversee the development program. Previously, Laird has been the project manager responsible for bringing the El Niño mine (Nevada Gold Mines JV) into production. Most recently, he worked at Hycroft Resources as well as underground mine operations superintendent at Barrick Gold's Hemlo mine in Northwestern Ontario.

Energy Resources of Australia (ERA) appointed Brad Welsh as managing director and chief executive. Welsh (a secondee from Rio Tinto) had assumed the role of acting chief executive in October. Prior to joining ERA, he held a number of roles within Rio Tinto, including chief advisor of closure strategy non-managed assets, chief advisor to the CEO of Indigenous Affairs and acting general manager of the Weipa bauxite operation in northern Queensland, where he gained extensive management experience.
About - providing an abreviated version of the current print edition of E&MJ, WOMP is distributed throughout the world to decision makers in the global mining industry, the last week of every month.

Subscribe to E&MJ - To receive your own copy of the print edition of E&MJ, click here , and complete your details. E&MJ is available free of charge to qualified readers.

Contact - if you have views, opinons or comments or editoral that you would like to submit, we would be delighted to hear from you - click here

Top