The latest from the
World Mining Equipment
Video Library
View




Is the Green Energy Vision Sustainable?

The world faces an insatiable need for electricity from reliable and affordable sources and increasing demand is causing system wide failures. Nothing highlighted the problem more than the rolling blackouts that took place in Texas in February. Electric reliability problems that are common in places like southern Africa and Latin America are now happening more frequently in the developed world. These disruptions have cast serious doubt about the viability and sustainability of clean power generation for heavily populated areas.
Although it was not widely discussed, the rolling blackouts did not respect the Texas-Mexico border. When the world saw hopeless Texans lining up for water, food and fuel, Mexico had also lost power as .... read more


Steve Fiscor, Publisher & Editor in Chief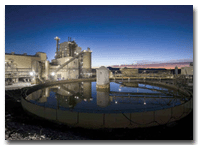 First Majestic Silver Buys Jerritt Canyon
First Majestic Silver Corp. will acquire all of the common shares of Jerritt Canyon Canada Ltd. from Sprott Mining Inc. for $470 million in shares of First Majestic plus 5 million First Majestic share purchase warrants. Eric Sprott, president of Sprott Mining, will complete a $30 million private placement investment in First Majestic. .... read more
Evolution Mining Purchases Battle North Gold
Canadian gold miner Battle North Gold Corp. and Evolution Mining Ltd. have entered into an agreement where Evolution will acquire all of the issued and outstanding shares of Battle North at a price of C$2.65 (US$2.13) per common share in cash, for total consideration for all issued and outstanding shares pursuant to the transaction of approximately C$343 million ($275 million). Battle North owns the shovel- ready Bateman gold project located in the Red Lake gold district in Ontario, Canada. .... read more

Top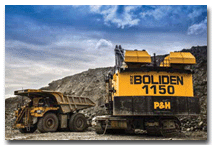 Boliden Reports Production Disruptions
Citing COVID-19 related sick leave combined with production disruptions at both the Aitik mine in Sweden and the Tara mine in Ireland, Boliden said the operating profit in its mining segment would be negatively affected by close to SEK200 million ($23.5 million) during the first quarter. The company has not been able to maintain full production at the Aitik mine during the first quarter.... read more


Ontario Develops First-ever Critical Minerals Strategy
The Ontario government is developing its first-ever Critical Minerals Strategy to help generate investment, increase the province's competitiveness in the global market, and create jobs and opportunities in the mining sector. It will also support Ontario's transition to a low-carbon economy both at home and abroad. "By developing this strategy, we will strengthen .... read more


| | |
| --- | --- |
| AROUND THE WORLD - USA & CANADA | |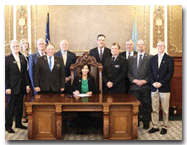 South Dakota Mines Gets Public Funding for Mineral Industries Building
South Dakota legislature and Gov. Kristi Noem recently approved $19 million in public funding for the construction of a new state-of-the-art Mineral Industries Building on the South Dakota School of Mines and Technology campus. The new facility will advance the future of science, engineering, and technology while increasing environmental stewardship and catalyzing economic development in the region, according to the school .... read more


Arizona Court Rules in Favor of Florence Copper Project
The Arizona Court of Appeals has confirmed all aspects of the Superior Court of Arizona's 2019 decision in favor of the Florence Copper project and rejected the arguments made by the town of Florence. The court upheld Florence Copper's right to mine its private property within the town and awarded $1.7 million in legal fees and costs to Florence Copper. "We are certainly happy with the appellate court decision, which draws to a close all outstanding ....read more

Top
Newmont Will Buy Remaining Interest in GT Gold
Newmont Corp. and GT Gold Corp. have entered into a binding agreement where Newmont will acquire the remaining 85.1% of common shares of GT Gold not already owned by Newmont. Under the terms of the agreement, Newmont will acquire each GT Gold share at a price of C$3.25, for cash consideration of approximately $311 million (C$393 million). "We are excited to expand our world class portfolio to include the Tatogga project in the Tahltan Territory located .... read more


| | |
| --- | --- |
| AROUND THE WORLD - Latin America | |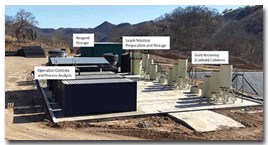 Minera Alamos Selects Contractor to Build Santana Gold Mine in Mexico
Minera Alamos Inc. selected Trigusa as the mining contractor for the Santana gold mine in Sonora, Mexico, based on its mining experience, which includes openpit mining, crushing, tailings dam construction and heap-leach pads and ponds at projects in multiple Mexican states. "Our Mexican operations team has a ... read more


Top
Capstone Adds Cobalt Twist to Santo Domingo
Capstone Mining Corp. plans to vertically integrate cobalt production as it advances its Santo Domingo project in Chile toward construction by the end of the year. The company expects the production of battery-grade cobalt sulphate at Santo Domingo to add signifi cant value to the copper-iron-gold project. "Capstone has an incredible opportunity to produce ethically sourced battery-grade cobalt sulphate from ... read more


| | |
| --- | --- |
| AROUND THE WORLD - Australasia | |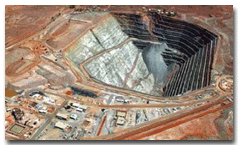 St. Barbara Selects Macmahon to Provide Underground Services at Gwalia
Macmahon Holdings Ltd. has been selected by St. Barbara Ltd. to provide all underground mining services to the Gwalia underground gold project in Western Australia from May 2021. The Gwalia mine is one of Australia's oldest underground gold mines, with St. Barbara having operated this fl agship asset for the past 15 years. The mine was originally established in 1897 by Herbert Hoover …. read more


Top

Macarthur Picks Up 10 Prospecting Leases in Western Australia
Macarthur Minerals Ltd. has entered into an exclusive agreement with Zanil Pty Ltd. to undertake due diligence on 10 tenements in and around the Leonora Goldfields region in Western Australia. The agreement is intended to strengthen the value proposition for a potential future repositioning of Macarthur's non-iron ore assets, the company said. Macarthur said it will undertake a legal review of these tenements alongside a geological …. read more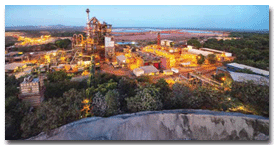 Resolute Reaffirms Guidance
Resolute Mining Ltd. reaffirmed its 2021 production, cost and capital expenditure guidance and confirmed that robust operating cash flow generation is expected to support the accelerated repayment of debt on or before the required due dates. The company offered the announcement in response to speculation regarding its ability to meet debt repayments following the announcement …. read more
Top
NERSA Approves South Deep Solar Plant
Gold Fields Ltd. welcomed the electricity generation license approved by the National Energy Regulator of South Africa (NERSA) for the construction of a 40-megawatt (MW) solar power plant at its South Deep mine. The acting CEO of NERSA now has to authorize the license, a decision that should be forthcoming over the next two weeks. All the regulatory approvals to proceed with the project are in place .... read more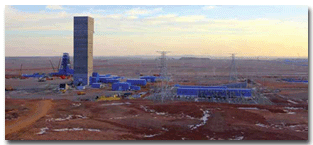 Turquoise Hill's Oyu Tolgoi Declares Force Majeure on Chinese Contracts
Turquoise Hill Resources Ltd.'s Oyu Tolgoi LLC in Mongolia has declared force majeure on some customer contracts for concentrate after shipments to China were suspended due to COVID-19 safety precautions at the Chinese-Mongolian border. It said it will continue to support the .... read more


Top
India's Vedanta Proposes New Copper Smelter After Closure; Adani Group Plans Copper Foray
By Ajoy K Das
Three years after the closure of Vedanta's Sterlite Copper, India is turning from a net exporter to net importer of copper. Meanwhile, Anil Agarwal-led Vedanta Ltd. is back with a bid to construct a greenfield coastal copper smelter entailing an investment of $1.37 billion. Tapping into opportunities presented by the closure of Sterlite Copper and a domestic shortage of copper, Adani Group has also thrown its hat into the investment ring proposing to construct a 1-million- metric-ton-per-year (mt/y) copper refinery in the western state of Gujarat. … read more



| | |
| --- | --- |
| THIS MONTH IN COAL | |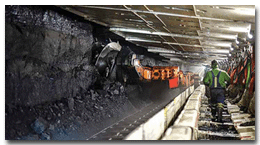 Union Miners Reject Tentative Agreement With Warrior Met
More than 1,000 miners at Warrior Met Coal Inc., which includes the No. 4 mine, No. 5 preparation plant, No. 7 mine and its Central Shop, walked off the job on April 1 at 11:30 p.m. The United Mine Workers of America (UMWA) was renegotiating a contract with Warrior Met that expired on April 1. The UMWA reached a tentative .... read more


Top

CIL Approves 32 Projects
By Ajoy K Das
In one of its most aggressive expansion moves, India's state-run Coal India Ltd. (CIL) has approved 32 new coal projects, representing an estimated capital expenditure of $6.57 billion. The expansion program that includes 24 brownfield and eight greenfield projects aim to drive annual coal production of 1 billion metric tons (mt) by 2023- 2024, up from 650 million mt by end of 2020-2021 and reduce imports. During April-January 2020-2021, Indian coal imports were pegged at 181 million mt  …. read more


-->
| | |
| --- | --- |
| FEATURE - Shaft Sinking | |
The Future is Boring
Boring solutions have been breaking records, improving safety, gaining acceptance, and ultimately changing the suppliers that offer them.

By Jesse Morton, Technical Writer

Boring is faster and safer. A couple of smashed records that date back to when life was cheaper, and at least one recent successful shaft-sinking project, stand as evidence. Beyond the speed and safety offered, the newest boring solutions require comparatively fewer personnel. They improve project feasibility at a time when miners are launching expansion projects. And increasingly, they are field proven. The testimony, the headlines, the project milestones, the corporate literature, and the social media posts all point to a future where boring machines transform worksites and processes, cut costs, improve safety records, make previously unobtainable ore obtainable, and even increase production..... read more



For more companies with products in the Shaft Sinking market -
Go Here
| | |
| --- | --- |
| FEATURE - Fleet Management | |

Fleet Management for Today and Tomorrow
We explore the integration of fleet management, health and safety systems and how new technologies are paving the way for smarter, more efficient practices.

By Carly Leonida, European Editor

Over the past 10 years, mining equipment has become increasingly complex. Smart technologies, sophisticated arrays of onboard sensors, and enhanced communications capabilities have moved the needle for the systems tasked with managing the actions of mobile fleets. While haul cycle automation remains a mainstay for any fleet management system (FMS), mine operators' expectations have grown infinitely. Today's miners expect their FMS providers to not only leverage the advancements taking place within the mining sector, but to also take advantage of the innovations in automotive design, robotics, artificial intelligence, and many other non-mining-related industries., ..... read more

Top

For more companies with products in the Fleet Management market -
Go Here
| | |
| --- | --- |
| FEATURE - Secondary Crushing | |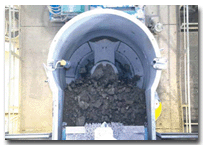 Perfecting the Performance of Secondary Crushers
We ask eight industry experts how best to optimize the operation and throughput of secondary crushing circuits.

By Carly Leonida, European Editor

The role of the secondary crushing circuit, like every other stage in mineral processing flowsheets, is to prepare the feed material for the next stage of the process. The equipment selected depends on the characteristics of the ore and the desired end-product. However, in most mineral processing applications, the ore is relatively abrasive, and this lends itself to breakage via compression. Cone crushing often provides the lowest operating cost and the most reliable method of production, although some operations with softer or less abrasive ores can use secondary sizers, horizontal shaft impactors, hammer mills, or other machines, each ..... read more


For more companies with products in the Secondary Crushing market -
Go Here
| | |
| --- | --- |
| FEATURE - Pumps and Valves | |
Pumps and Valves: Ready for Prime Time
Heavy-duty pumping systems are the norm in mining, but newer equipment designs and materials are aimed at lightening the load – in terms of weight, opex, mechanical complexity and service requirements.

By Russell A. Carter, Contributing Editor

The number of pump types used at any large-scale metal mining operation might only be surpassed by the range of sizes, body materials, power demands and maintenance requirements associated with them. Pumping tasks can differ greatly — pit dewatering vs. mill discharge, slurry vs. sludge, for example — and like the human workforce that installs, inspects and services them, some pumps are generalists capable of handling a variety of jobs, while others are specialists, designed to handle dedicated pumping tasks. They're are among the oldest and most tradition-bound equipment types used in mining. As Harvinder Bhabra, head of the fertilizers, metals, mining .... read more

Top


For more companies with products in the Pumps and Valves market -
Go Here
| | |
| --- | --- |
| Video Presentations | |
The latest listings from the World Mining Equipment Video Library - to view the video, click the image.
For more details on the Video Hub -

Go Here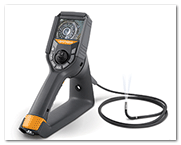 ViewTech for Mining Equipment Maintenance and Orbital Weld Inspections
ViewTech's mechanical articulating video borescope, the VJ-3, is an NDT instrument for the RVI of machinery, equipment, and components that is ideally suited for the inspection of cylinders, pistons, turbos, differentials, and hydraulic valving, along with shovel and drill transmission gearing .... read more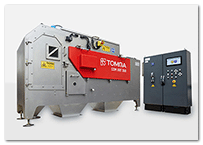 TOMRA Sorting Mining: XRT Final Recovery solution that guarantees 99% diamond recovery
TOMRA Sorting Mining has launched the new TOMRA COM XRT 300 /FR Final Recovery sorter, which delivers concentration factors up to 1 million with limited stages and is the only solution, the company claims, that guarantees >99% diamond recovery.....read more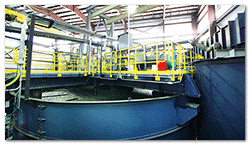 FLSmidth to supply key process equipment for large phosphate project
FLSmidth has been chosen as the technical partner and the supplier of key equipment for the productivity improvement project at a phosphate beneficiation plant in the Middle East. Valued at approximately DKK200 million. The agreement includes the engineering and procurement of all equipment associated with the productivity improvement projects, including crushing, material handling .... read more

Top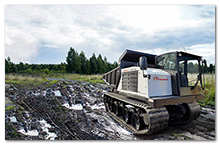 PRINOTH Unveils Its Next Generation Rotating Dumper, the PANTHER T14 R
The T14R's overall architecture was redesigned to provide operators with enhanced visibility, comfort and intuitive features that make easy work during long shifts, such new warning systems, the single-touch drive-direction reset for effortless turnarounds, and improved settings of the hydrostatic drive motor, which optimizes high travel ....read more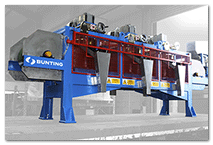 Bunting - Two Magnetic Disc Separators Process Coltan
The UK's magnetic separator manufacturers Bunting have announced that two of its MDS 3-375 Magnetic Disc Separators, part of its high intensity magnetic separators range designed specifically for mineral processing, have been ordered by a Nigerian mineral processor for use in the processing of coltan .... read more


Malvern Panalytical - water monitoring promoting more sustainable mining practices
Precision measurement and analytical instruments provider, Malvern Panalytical have announced the Epsilon Xflow. A new mine water monitoring solution, for GTK's (Geological Survey of Finland) innovation projects, providing real-time information about the quality of process- and wastewater from mining operations .... read more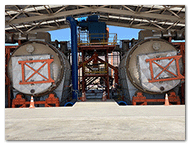 Kal Tire Commissions Reactor at Recycling Facility
Kal Tire reported the commissioning of one of two thermal conversion reactors at the supplier's new off-the-road tire recycling facility in Antofagasta, Chile. The reactor is undergoing full load tests. As of March 15, the commissioning of the facility's second reactor was near completion, the company reported .…. read more

Top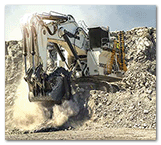 New 600-mt-class Excavator Builds on Strong Success Record
Liebherr launched the R 9600 hydraulic excavator after a year of field experience in iron ore and coal in Australia. It is the successor to the popular R996B, and is based on the successful R9800 800-metric-ton (mt) unit. The excavator is equipped with two QSK50 Cummins engines with advanced combustion technologies ....read more
MAY 4-6, 2021: Canadian Institute for Mining (CIM), Montreal, Quebec, Canada.
Contact: Web: www.convention.cim.org
MAY 25-27, 2021: Austmine 2021 Exhibition and Conference, Perth, Western Australia.
Contact: Web: austmineconference.com.au/
JUNE 1-3, 2021: Euro Mine Expo, Kraft Center, Skelleftea, Sweden.
Contact: Web: www.eurominexpo.com
JUNE 7-11, 2021: Elko Mining, Elko, Nevada, USA.
Contact: Web: www.ExploreElko.com
SEPTEMBER, 2021: MINExpo INTERNATIONAL, Las Vegas, Nevada. USA
Contact: Web: www.minexpo.com
OCTOBER 26-29, 2021: China Coal & Mining Expo 2021, Beijing, China.
Contact: Web: www.chinaminingcoal.com
For a full calendar of mining industry conferences and events - click here
| | |
| --- | --- |
| WHO'S MOVING WHERE | |

Piedmont Lithium Ltd. appointed David Klanecky as executive vice president and COO. Most recently, he was vice president of lithium operations for Albemarle Corp.

Argonaut Gold Inc. appointed Lowe J. Billingsley in the role of senior vice president, operations. He was previously the mine manager of the Stillwater East Mining Complex for Sibanye-Stillwater.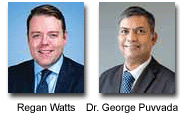 First Cobalt Corp. appointed Regan Watts as vice president, corporate affairs, and Dr. George Puvvada as its refinery technical manager. Watts has provided services to First Cobalt since 2019. Prior to working with First Cobalt, Watts was a member of IBM Canada's senior leadership group, heading the Innovation, Citizenship and Government Affairs team.

St. James Gold Corp. announced Dr. Stewart A. Jackson as its vice president of exploration. During his career, Dr. Jackson was also the exploration manager for Houston Oil and Minerals during the discovery and development of the Borealis, South McCoy and Manhattan gold deposits in Nevada.

Monument Mining Ltd. appointed Chris Leighton as interim CFO effective immediately while Luther Nip has resigned in the transition period. Mr. Leighton has been a financial executive over the past 20 years.

Marla Tremblay has been hired as the new executive director of MineConnect, an industry association representing mine service and supply companies in Northern Ontario. Tremblay has run her own consulting company, Markey Consulting, for close to 10 years.

The International Council on Mining and Metals (ICMM) appointed Rohitesh Dhawan as CEO, following a competitive global selection process, to succeed Tom Butler, who stepped down. Rohitesh was managing director and head of the EMEA region at Eurasia Group, a geopolitical research and analysis firm.

Superior Industries Inc. appointed Jeff Gray as its director of international sales. Gray comes to Superior after almost 25 years at Astec, most recently as the company's key accounts and systems director.
About - providing an abreviated version of the current print edition of E&MJ, WOMP is distributed throughout the world to decision makers in the global mining industry, the last week of every month.

Subscribe to E&MJ - To receive your own copy of the print edition of E&MJ, click here , and complete your details. E&MJ is available free of charge to qualified readers.

Contact - if you have views, opinons or comments or editoral that you would like to submit, we would be delighted to hear from you - click here

Top