The latest from the
World Mining Equipment
Video Library
View




Looking Forward to a Better Year

Last year was a difficult year for everyone and, for those of you who lost family, friends and coworkers to the pandemic, you have our sympathy. This time last year, the mining sector was on a roll. Metal prices were healthy and many operations were considering expansion plans. The coronavirus (COVID-19) entered our lexicon for the first time on February 5 and by the end of March, most of the world was coming to grips with the pandemic. It disrupted our day-today lives and businesses.
At the same time, prices for energy minerals and copper and other non-ferrous base metals lost steam. It looked bleak and mining companies began to table their expansion plans and conserve discretionary spending.
Fortunately for our small slice of the world, mining was deemed an essential industry and allowed to continue to .... read more


Steve Fiscor, Publisher & Editor in Chief



Equinox Acquires Premier, i-80 Gold Spins Out
Equinox Gold Corp. will acquire all of the outstanding shares of Premier Gold Mines Ltd. and at the same time, Premier will spin out i-80 Gold Corp., a newly created U.S.-focused gold production and development company. i-80 Gold will .... read more
PDAC Convention Goes Virtual
Following the lead of so many large trade shows, the annual Prospectors & Developers Association of Canada convention will take place virtually. The event, which brings together mine developers, prospectors and potential investors, will take place March 8-11, and the association is offering a C$200 discount for its all-access pass to those who register before February 12. PDAC said its virtual event will offer more than 100 hours of content .... read more

Top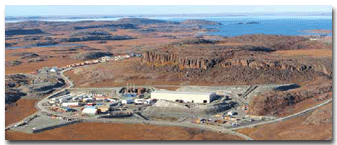 Agnico Eagle Will Acquire TMAC Resources
Canadian gold mining company, Agnico Eagle Mines Ltd. has entered into an agreement to purchase TMAC Resources Inc. at a price of C$2.20 per share in cash. The total equity value under the transaction is approximately C$286.6 million. TMAC Resources.... read more


4 Mining Companies Adopt Mining LPRM
Mining Shared Value (MSV), a non-profit initiative of Engineers Without Borders, has announced that four mining companies have now adopted the Mining Local Procurement Reporting Mechanism (LPRM). The LPRM is a publicly available information sharing framework that was created by MSV in partnership with the German development agency GIZ, to increase and standardize information on mine site level local procurement processes .... read more


| | |
| --- | --- |
| AROUND THE WORLD - USA & CANADA | |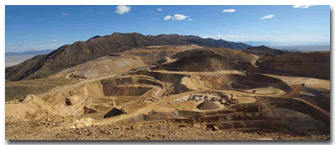 Coeur Plans Rochester Expansion
Coeur Mining Inc. plans to expand its Rochester silver-gold mine in Nevada. Significantly higher reserves and a large-scale expansion is expected to reposition Rochester as the company's cornerstone asset. "The expansion of Rochester represents the company's single-largest organic growth opportunity," .... read more


Seabridge Gold Will Use Proceeds From Financing to Buy Snowfield Property
Seabridge Gold Inc. has successfully closed its previously announced bought deal financing consisting of 6,710,000 common shares at a price of US$17.25 per share for gross proceeds of US$115.7 million inclusive of the exercise of the entire over-allotment option held by the Underwriters. Proceeds will be used to fund the purchase the Snowfield Property from Pretivm Resources Inc., which was announced on December 4. Proceeds from the financing will pay the entire US$100 million up-front cash payment ....read more

Top
Cypress Studies Chloride Leaching for Clayton Valley Lithium Project
Cypress Development Corp. has completed the first stage in the scoping level study into the extraction of lithium using chloride-based leaching. Continental Metallurgical Services Inc. (CMS) prepared a large sample from the company's Clayton Valley lithium project and conducted the acid leaching test. Samples of the leach solution and the initial and final solids were shipped for assay. The remaining .... read more


| | |
| --- | --- |
| AROUND THE WORLD - Latin America | |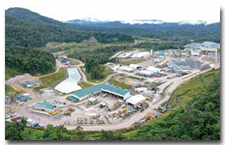 Lundin Will Expand Fruta del Norte Mine
Lundin Gold will invest $18.6 million to expand its Fruta del Norte gold mine in Ecuador. The expansion is projected to be completed in 2021. It will result in a 20% increase in the mine's production and the mill throughput will increase from 3,500 to 4,200 metric tons per day (mt), according to Lundin ... read more


Top
Codelco Approves $1.38B Investment for New Pit at Salvador Division
Chile state copper producer Codelco has approved a $1.38 billion project at its Salvador Division in the northern Atacama region. This new project, the Inca Pit (Rajo Inca), will increase production from 60,000 metric tons (mt) to 90,000 mt of fine copper from the first half of 2023. The project requires a 22-month pre-stripping period and a seven-month ramp up of the concentrator plant. Commissioning is expected to begin in the second half of 2022, to reach an overall production of 90,000 mt in the first half of 2023 ... read more


| | |
| --- | --- |
| AROUND THE WORLD - Australasia | |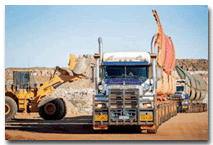 Red 5 Receives Final Permit for Processing Plant
Red 5 Ltd. has taken another significant step toward the development of its 2.4-million-ounce 16-year life-of-mine King of the Hills (KOTH) gold project in Western Australia, after receiving approval for the Mining Proposal from the Western Australian Department of Mines. All approvals for the commencement of construction of the processing facility are …. read more


Top

Rio Tinto Mends Relationship With PKKP
Rio Tinto and the Puutu Kunti Kurrama and Pinikura people (PKKP) have taken initial steps in rebuilding their relationship following the destruction of historic sites at Juukan Gorge in May 2020. PKKP in cooperation with Rio Tinto have been involved in remedial works at Juukan Gorge. And Rio Tinto said these works will continue. Rio Tinto said, "While there has been some important progress made in the relationship so far, we are not underestimating the time it will take to genuinely work …. read more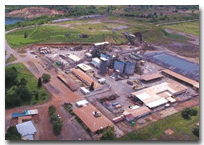 Resolute Sells Interest in Bibiani Gold Mine
Resolute Mining has agreed to sell its interest in the Bibiani gold mine (Bibiani) in Ghana, through the sale of shares in Mensin Bibiani Pty Ltd., to Chijin International (HK) Ltd., a subsidiary of Chifeng Jilong Gold Mining Co. Ltd, for total cash consideration of $105 million. Resolute would receive a $5 million deposit when the agreement is signed and the remaining $100 …. read more
Top
Freeport Sells Interest in Undeveloped DRC Project
Freeport-McMoRan Inc. has completed the sale of its interests in the Kisanfu undeveloped project in the Democratic Republic of the Congo to a wholly owned subsidiary of China Molybdenum Co. Ltd. (CMOC) for $550 million. The Kisanfu project is a large, undeveloped cobalt and copper resource discovered by Freeport's exploration team. Following Freeport's sale of its interest in the adjacent Tenke Fungurume mine in 2016, .... read more




Rio Tinto: Oyu Tolgoi Underground Will Reach Production by October 2022
Rio Tinto has unveiled a pathway for the ongoing development of the underground project at Oyu Tolgoi in Mongolia, one of the largest known copper and gold deposits in the world. The company estimated that Oyu Tolgoi underground will achieve sustainable production for panel zero by October 2022 with development capital of $6.75 billion. "We now have a pathway to bring the underground project into production, which will unlock the most valuable part .... read more


Top
RUSAL Extends ASI Certification
Five of RUSAL's aluminum smelters have achieved Aluminum Stewardship Initiative (ASI) certification. Boguchansky aluminum smelter (BoAZ), Bratsk aluminum smelter (BrAZ), Krasnoyarsk aluminum smelter (KrAZ), KUBAL (Kubikenborg aluminum AB) and Sayanogorsk aluminum smelter (SAZ) have successfully passed the certification audit for compliance with ASI Performance and ASI Chain of Custody Standards and have been included in RUSAL's current ASI certificates. The independent third-party audits of the operations were carried out by … read more



| | |
| --- | --- |
| THIS MONTH IN COAL | |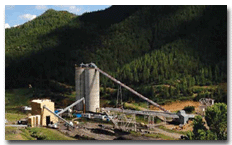 Allegiance Plans to Restart New Elk Mine
Allegiance Coal Ltd. announced that, depending on funding, it plans to commission the New Elk coking coal mine in southeastern Colorado by the end of Q2 2021. The company has embarked upon an ambitious plan to create a new source for metallurgical coal. They have also refi ned their sales strategy to include blending New Elk's low-sulfur, high-vol B (HVB) coal with high-sulfur, high-vol A (HVA) coals from Alabama .... read more


Top

Malabar Receives Approval for Maxwell Underground
Malabar Resources said the New South Wales (NSW) Independent Planning Commission (IPC) approved the Maxwell Underground Project, located near Muswellbrook in the Upper Hunter Valley. The determination follows the project's comprehensive and technical review by independent experts and rigorous assessment by the NSW Department of Planning, Industry and Environment to  …. read more


-->
| | |
| --- | --- |
| FEATURE - Blasting | |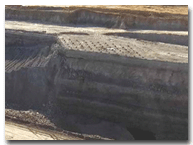 Solutions to Boost Efficiency, Remote Work
Going digital, streamlining processes and facilitating remote work are among the benefits offered by the most recently released or updated blasting solutions.

By Jesse Morton, Technical Writer

Lockdowns, travel restrictions and social distancing have inadvertently brought to the fore some powerful digital solutions for blasting. There has perhaps never been a better market for solutions that reduce the required number of people on site to plan and execute a blast. The opportunity is not lost on the major suppliers. Even before news of a novel virus in Wuhan went global, their flagship offerings were being trumpeted as game changing at improving efficiency. Recent headlines from the space reveal that, since then, case studies, miner testimony, record-shattering blasts and accolades all but prove they can help miners best conform to the emergent brave new world..... read more



For more companies with products in the Blasting market -
Go Here
| | |
| --- | --- |
| FEATURE - Battery Electric Vehicles | |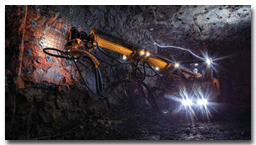 BEV Technology: What's Next?
A roundup of key product and technology launches in the battery electric space and we ask some OEMs what they have in store for 2021

By Carly Leonida, European Editor

In addition to much discussion and various battery electric vehicle (BEV) adoption announcements, 2020 also saw a record number of new product launches and technology tweaks. Many OEMs have further developments planned for this year and a few key players joined E&MJ to discuss their R&D work ..... read more

Top

For more companies with products in the BEV market -
Go Here
| | |
| --- | --- |
| FEATURE - Process Control | |
Adding AI and Machine Learning to Process Control
A new platform upgrade allows process control engineers and data scientists to collaborate on improvements for the plant

By Steve Fiscor, Editor-in-Chief

Advanced process control (APC) systems at the mills and concentrators are enabling mining companies to optimize operations and improve recovery rates. These systems offer clear advantages for controlling the setpoints in the plant in real time, which is a game changer for feeds with varying grades. Their use in the plant has also helped identify other areas of possible improvement. While dreams of a fully autonomous plant for the average operation might be just that, advancements in this area have been significant. APC systems today still require tuning and good maintenance programs that consider regular inspection of the sensors, devices and the loops that control them, along with training for technicians..... read more


For more companies with products in the Process Control market -
Go Here
| | |
| --- | --- |
| Motors and Drives | |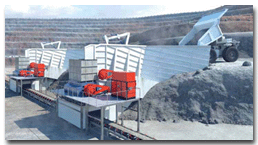 Driving Mines Forward
The impact of digitalization on motors and drives for mining applications

By Carly Leonida, European Editor

Motors and drives for stationary mining and minerals applications are some of the hardest working pieces of equipment on site. Whether powering conveyors or mills, hoists or crushers, smooth, efficient and reliable operation is critical in keeping mines up and running. There are many applications in these sectors that are unique and therefore require specially adapted or designed drive solutions. For product combinations, the alignment and optimized design of the individual components is essential. As is the ability to operate in a fail-safe manner under harsh conditions and temperatures .... read more

Top


For more companies with products in the Motors and Drives market -
Go Here
| | |
| --- | --- |
| Video Presentations | |
The latest listings from the World Mining Equipment Video Library - to view the video, click the image.
For more details on the Video Hub -

Go Here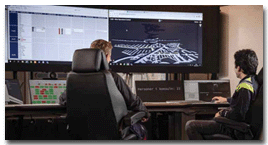 'ABB Develops Sustainability Solutions at SUM
ABB reported supporting the LKAB Sustainable Underground Mining (SUM) project. The supplier has provided electrification, connected control and operations management systems, high-visualization and mobile operator workplaces. ABB said SUM will allow it to develop and bring to market new sustainable mining solutions.... read more

Epiroc Donates Bolts, Test Kit to School
Epiroc donated a Ground Support Pull Test Kit and Swellex bolts to the Montana Tech mining engineering program for students to test the bolts. Sleeves will be used on the bolts to qualify the critical bond length of Swellex bolts under forced displacement without loss of bolt integrity. The Pull Test Kit will be used in testing the bolts' load and deformation characteristics....read more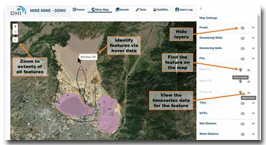 DHI - Water Modeling Platform
DHI announced upgrades to MIKE Mine, operational software designed to help mining companies with water-related decisions and risk analysis. The upgrades help the system provide real- time monitoring, forecasting, reconciliation and reporting .... read more

Top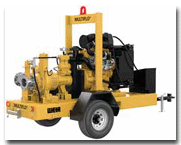 Weir - Stout, Mobile Pump Available Globally
Weir Minerals launched the mobile Multiflo LF pump range, designed to handle liquids from water to sludge. With a proven, enclosed impeller design, the pump is designed for efficiency and to dramatically lower the total cost of ownership. The Multiflo LF pump is available in different configurations to meet varied demands ....read more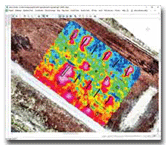 SPH - Drone-mounted Metal Detector
SPH Engineering launched a drone integrated metal detection system with a Geonics EM61Lite metal detector to find metallic objects in hard-to-reach or dangerous areas. The system is capable of detecting metallic items in the first few meters under .... read more



Valley Forge - Fastener Tension Monitoring Meter
Valley Forge & Bolt announced the UHF Band Remote Tension Monitoring (RTM) Meter, a wireless bolt-monitoring system based on SPC4 load indicating technology. The meter operates in 433/868/915 MHz frequencies and relays tension-level data to a facility's condition monitoring system. SPC4 fasteners measure .... read more

H-E Parts Crusher Liner Monitoring System
H-E Parts International announced the WearVision crusher liner monitoring system, which can provide near-real time information on the condition of wear liners. The data can be used to optimize a crusher's performance, and to schedule liner change times.…. read more

Top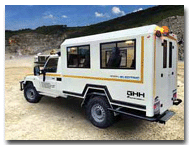 GHH - Kit Converts Toyota Truck Into Tembo
GHH launched 10-person and six-person electric carrier conversion kits for flatbed Toyota trucks. The kits convert the trucks into Tembo 4 x 4 e-LV personnel carriers that offer strength that surpasses that of the original bed, and the toughness ....read more
MARCH 1-5, 2021: SME Annual Conference & EXPO, (Virtual)
Contact Web: https://www.smeannualconference.com/
MARCH 7-10, 2021: The annual meeting of the Prospectors & Developers Association of Canada, (Virtual)
Contact: Web: https://www.pdac.ca/ convention/attendee-info/pdac-2021-convention-goes-virtual
MARCH 14-17, 2021: Haulage & Loading 2021, Hilton El Conquistador Resort, Tucson, Arizona, USA.
Contact: Web: www.haulageandloading.com
APRIL 19-23, 2021: Expomin, Espacio Riesco, Santiago, Chile.
Contact: Web: www.expomin.cl
MAY 4-6, 2021: US Coal Show/Longwall Edition, Pittsburgh, Pennsylvania, USA.
Contact: Web: www.uscoalshow.com
MAY 4-6, 2021: Canadian Institute for Mining (CIM), Montreal, Quebec, Canada.
Contact: Web: www.convention.cim.org
JUNE 1-3, 2021: Euro Mine Expo, Kraft Center, Skelleftea, Sweden.
Contact: Web: www.eurominexpo.com
SEPTEMBER, 2021: MINExpo INTERNATIONAL, Las Vegas, Nevada. USA Contact Web: www.minexpo.com
Contact: Web: https://www.minexpo.com
For a full calendar of mining industry conferences and events - click here
| | |
| --- | --- |
| WHO'S MOVING WHERE | |

Rio Tinto has appointed Jakob Stausholm as CEO January 1. He joined Rio Tinto as an executive director and CFO in 2018. Prior to joining Rio Tinto, he was group CFO and strategy and transformation offi cer of A.P. Moeller-Maersk A/S.

Compañia de Minas Buenaventura announced that Raul Benavides will retire as vice president of business development following 40 years of service at the company. Benavides has held the position since 2011. Prior to this role, he served as the manager of business development since 1997.

Fission Uranium Corp. appointed uranium mining expert, Gary Haywood as vice president of project development. Haywood served seven years with Cameco as general manager at the McArthur River and senior mine engineer at the Eagle Point uranium mining operations.

Trevali Mining Corp. appointed Brendan Creaney as CFO. Creaney joined the company in August 2019 as vice president, investor relations, and has served as interim CFO since September 2020. Before joining Trevali, he held several finance roles with Goldcorp from 2012 to 2019 in such functions as corporate development, business planning. studies and projects, capital allocation, and strategy.

Pure Gold Mining Inc. appointed Chris Haubrich as vice president, business development. Prior to joining PureGold, he served as vice president, investment banking with National Bank Financial where he covered the mining sector and advised clients on a wide range of M&A and financing transactions.
Mirasol Resources Ltd. promoted Timothy Heenan to the position of vice president of exploration. Heenan has served as Mirasol's regional manager for South America for more than 15 years. He was directly involved in several discoveries, including the famous Cerro Negro Mining District in the Province of Santa Cruz, Argentina, and several other high-profile projects throughout the region.

Surge Copper Corp. appointed Leif Nilsson as CEO. Dr. Shane Ebert will continue as president and vice president of exploration. Most recently, Nilsson was senior vice president at an Australian multinational investment bank.

Mikko Keto has officially taken up his position as mining president and member of Group Executive Management at FLSmidth. The appointment, first announced in 2019, follows Manfred Schaffer's decision to retire after more than six years as mining president. Keto joins FLSmidth from Metso, where he was president, minerals services and pumps.
About - providing an abreviated version of the current print edition of E&MJ, WOMP is distributed throughout the world to decision makers in the global mining industry, the last week of every month.

Subscribe to E&MJ - To receive your own copy of the print edition of E&MJ, click here , and complete your details. E&MJ is available free of charge to qualified readers.

Contact - if you have views, opinons or comments or editoral that you would like to submit, we would be delighted to hear from you - click here

Top