Looking Forward to a Better Year
---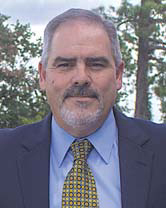 Last year was a difficult year for everyone and, for those of you who lost family, friends and coworkers to the pandemic, you have our sympathy. This time last year, the mining sector was on a roll. Metal prices were healthy and many operations were considering expansion plans. The coronavirus ( COVID-19) entered the E&MJ lexicon for the first time on February 5 and by the end of March, most of the world was coming to grips with the pandemic. It disrupted our day-today lives and businesses. At the same time, prices for energy minerals and copper and other non-ferrous base metals lost steam. It looked bleak and mining companies began to table their expansion plans and conserve discretionary spending.
Fortunately for our small slice of the world, mining was deemed an essential industry and allowed to continue to operate in most areas. It could be done safely and required flexibility almost beyond comprehension. Working remote became a familiar concept for many people, not just the travelers. Suppliers had to rethink logistics and video conferencing took the place of in-person training and sales.
As the year wore on, metal prices firmed and more operations were brought back online. Gold prices eventually climbed above $2,000/oz before settling around $1,900/oz, and by the end of the year, copper and iron ore were trading at seven- year highs. Those that stayed the course and found a way to make it work even as a second wave of infections began to spread, reaped the rewards.
Annually, E&MJ publishes its Project Survey in the January edition. It has always been a popular piece as the projects that are noted in it today will be the mines of tomorrow. Globally, there are an estimated 13,000 active projects that represent $1.18 trillion in potential capital spending, according to Industrial Info, the group that performs the research for the survey. Most of that money will be invested in U.S. and Canada ($268 billion), Latin American ($199 billion), Africa ($114 billion), and Australia and Oceania ($108 billion).
Of that massive mix, E&MJ tracks the major metal mining projects ($25 million and greater). Copper represents the largest area of investment ($115 billion), followed by gold ($66 billion) and iron ore ($59 billion). Those three commodities represent 85% of the total tracked investment of $288 billion. Itís easy to see where mining companies are making the bulk of their investment these days.
The good news in all of this is that the survey indicated that the plans that were postponed last year will likely proceed again in 2021. While some commodities suffered and still do today, especially in the energy sector, the mining business in general is doing OK and the prospects for the mining sector in 2021 look good.
Hopefully this year will better and we can turn the page on 2020 and COVID-19. Partisan politics have driven a stake of bitterness through the heart of America. A second wave of infections has forced parts of Canada and Latin America to impose curfews. Several European countries are locking down, again. Unemployment is still high, and many people are struggling to make ends meet. A little bit of patience and empathy could go a long way in todayís world. Enjoy this edition, take care and be safe.


Steve Fiscor, Publisher & Editor-in-Chief, E&MJ
---
As featured in Womp 2021 Vol 01 - www.womp-int.com