The latest from the
World Mining Equipment
Video Library
View




A New Decade Dawns

Looking back over the last decade, two questions emerge: What have we learned and what does the future hold? Annually, E&MJ publishes its Project Survey, which details the different stages of mining-related investments. Some of these projects may come online in the next few years and some may never see the light of day. In 2010, mining-related construction investments had slowed to $57 billion in the wake of the 2007-2008 Global Financial Crisis. Recovery was on the horizon and today mining-related construction spending is pegged at $209 billion and it's still growing.
Looking through this month's news, readers should note that in 2010, Nevada Copper's Pumpkin Hollow mine was at the feasibility stage; Hecla was .... read more


Steve Fiscor, Publisher & Editor in Chief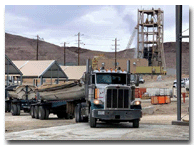 Newest US Copper Project in a Decade Starts Production
Nevada Copper Corp. has commenced production at Pumpkin Hollow's processing plant in Yerington, Nevada. The first shipment of concentrate and first revenues are expected in the coming weeks. Ramp-up to full-scale commercial production at the Pumpkin Hollow underground mine will be under way .... read more
Equinox Gold, Leagold Will Merge
Equinox Gold Corp. and Leagold Mining Corp. plan to merge, creating one of the top gold producing companies operating entirely in the Americas. The combined entity will continue as Equinox Gold and be headquartered in Vancouver, Canada. Pro forma gold production of 700,000 ounces (oz) in 2020 will grow to 1 million oz during 2021 and beyond. Equinox Gold will operate six operating mines in the U.S., Mexico and Brazil .... read more

Top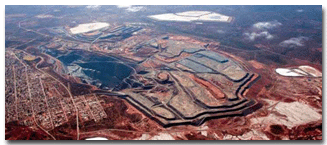 Northern Star Will Purchase Other Half of KCGM
Northern Star Resources has struck a deal with Newmont Goldcorp's Australian subsidiary to acquire its 50% stake in Kalgoorlie Consolidated Gold Mines (KCGM), which operates the Super Pit gold mine, for $775 million and additional associated assets for.... read more


Zijin Buying, Buriticá Project in Colombia
Granite Zijin Mining Group and Continental Gold announced in early December they have entered into a definitive agreement whereby Zijin will acquire all of the outstanding shares of Continental in an all-cash transaction valued at about C$1.4 billion. Continental's primary asset is its underground Buriticá gold project in northwest Colombia. The project is scheduled to come into production during the first half of 2020 .... read more

| | |
| --- | --- |
| AROUND THE WORLD - USA & CANADA | |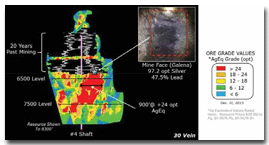 Hecla Ramping Up Lucky Friday Mine to Full Production
On Monday, December 16, union members of the United Steelworkers (USW) Local No. 5114 voted down an option to ratify a tentative agreement between the USW and Hecla Mining Co.'s negotiating committees. The union has been on strike at the Lucky Friday mine in Mullan, Idaho, since March 2017 .... read more


Iamgold Adds to Interest in Nelligan Project in Quebec
Iamgold has exercised its option to increase its undivided interest in the Nelligan joint-venture project 60 kilometers (km) southwest of Chibougamau, Quebec, to 75%. Vanstar Mining Resources holds the remaining 25%. The project is organized under an earn-in option to joint-venture agreement, with Iamgold as the operator )....read more

Top
Rise Gold Looking to Reopen Historic Idaho-Maryland Mine
Rise Gold Corp. has submitted an application to Nevada county, California, for a "Use Permit" to allow the reopening of the historic Idaho-Maryland gold mine. The mine is located in the Sierra Nevada mountains of northeast California. The Use Permit application proposes renewal of underground mining at an average rate of 1,000 short tons per day (st/d) .... read more

| | |
| --- | --- |
| AROUND THE WORLD - Latin America | |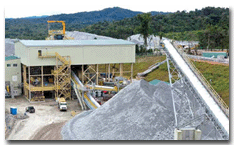 Fruta del Norte Ships Concentrate
The Fruta del Norte mine exported its first shipment of gold concentrate from the Port of Guayaquil, in Ecuador, to the European market. The cargo that sailed on December 8 amounted to 177.9 tons of the ore. Production of this concentrate started on November 15. The gold was transported from the mining company in eight sea.... read more


Top
Anglo Receives License for Minas-Rio Tailings Facility
Anglo American has received the next phase of its operating license for its Minas- Rio tailings facility in Brazil, following the work to raise the dam as part of the Step 3 license area of the mine, the company said. The regulatory authorities in Brazil granted the installation license for this work in January 2018 and the construction work was completed in August 2019.... read more

| | |
| --- | --- |
| AROUND THE WORLD - Australasia | |
Kirkland Lake Sees Potential Second Mining Front at Fosterville
Kirkland Lake Gold has announced new high-grade results from ongoing drilling into the Robbin's Hill resource at its Fosterville mine in Victoria, Australia. The results include high-grade intercepts containing visible gold, according to the company. The reported drill results …. read more


Top

Lynas Selects Kalgoorlie for Rare Earths Processing Plant
Lynas Corp. has selected Kalgoorlie, Western Australia, as the location for its new rare earths cracking and leaching plant. Kalgoorlie was selected from the two short-listed locations in Western Australia's Goldfields region following extensive due diligence. The city provides close proximity to Lynas's rare earths mine at Mt Weld, as well as a skilled workforce and a rich history in the mining and processing industries …. read more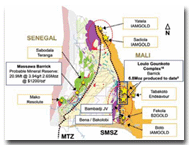 Barrick Sells Interest in Massawa Project
Barrick Gold Corp. has reached an agreement to sell its aggregate 90% interest in the Massawa project in Senegal to Teranga Gold Corp. for a total consideration of up to $430 million. Teranga's fl agship Sabodala gold mine in Senegal is located adjacent to the Massawa project, creating the opportunity for significant capital and operating synergies …. read more
Top
Redeveloped Obuasi Mine Pours First Gold
AngloGold Ashanti has poured the first gold at its redeveloped Obuasil gold mine in Ghana. Mining was suspended at Obuasi five years ago. The redevelopment project is targeting access to the property's 30-million-ounce (oz) orebody over the next two decades and beyond. The first phase of construction for Obuasi redevelopment was completed on time and on budget over the past 18 …. read more



India Becomes a Net Copper Importer
By Ajoy K. Das.
The closure of Vedanta Ltd.'s copper smelter in the southern state of Tamil Nadu has wiped off about 46% of availability of the base metal in the domestic market, turning India into a net importer of copper after 18 years. Vedanta Ltd.'s Sterlite Copper Plant located at Tuticorin was closed . read more


Top
ArcelorMittal, Nippon Steel Complete Essar Acquisition
ArcelorMittal has completed the acquisition of Essar Steel India Ltd., and simultaneously established a joint venture with Nippon Steel Corp., called ArcelorMittal Nippon Steel India Ltd. (AM/NS India), which will own and operate Essar. ArcelorMittal holds 60% of AM/NS India, with Nippon Steel holding the balance.… read more



| | |
| --- | --- |
| THIS MONTH IN COAL | |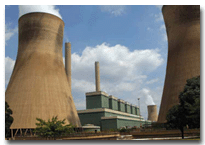 South Africa Comes to Standstill With Eskom's Load Shedding
By Gavin du Venage, South African Editor
Some of the largest mining operations around South Africa have ground to a halt as the country once again undergoes rolling electricity blackouts. In late November, the country's stateowned energy utility warned it could not guarantee electricity supplies, and began "load shedding," taking parts of the national grid offline. In December, it implemented "Stage 6" electricity cuts.... read more


Top

-->
| | |
| --- | --- |
| FEATURE - Battery Electric Mining | |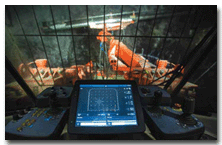 Battery-electric Vehicles: Brightening the Mining Industry's Future
E&MJ looks at some of the collaborative projects driving BEV development and adoption, and mulls over the technology's place in the future of the mining sector

By Carly Leonida, European Editor

Battery electric vehicles are a hot topic in mining at the moment. From German manufacturer Kuhn Schweitz's fully electric 120-metric-ton (mt) dump truck, which recently demoed at a limestone operation in Switzerland, to Anglo American's mission to convert a 300-mt truck to run on renewable energy using hydrogen fuel cells. These developments are barely out of the news. And then there's the underground market where orders for battery electric LHDs, loaders and drill rigs seem to be announced almost daily .... read more


| | |
| --- | --- |
| FEATURE - Blasting | |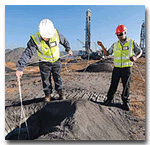 Technology Lets Blasters Load Precise Rounds
Advances with electronic initiation systems, blast design software and monitoring systems improve safety as well as fragmentation.

By Steve Fiscor, Editor-in-Chief.

One of the ways mining operations remain competitive is through economies of scale. Similar to other bulk commodities, moving large amounts of rock at the lowest possible cost translates to profits. Productivity in this area remains key, especially with the drilling and blasting programs for open-cast mines.
Through constant innovation, the suppliers that support drilling and blasting operations are improving the products that provide. Digital technologies are reducing the amount of manual data collection traditionally associated with blast planning and execution. It saves time, reduces the likelihood of error and provides ..... read more

Top
For more companies with products in the Blasting market -
Go Here
| | |
| --- | --- |
| FEATURE - Screens and Media | |

Screening Solutions
Miners make novel use of screens and media to solve problems.

By Carly Leonida, European Editor

Screening machines serve a dual purpose:they sort materials by size and theycan be used for dewatering applications.Considering the various parameters involvedin the design, the size of thescreening machine, angle of the deck(s),the frequency of the vibration, the mediaon the deck itself (polyurethane vs. wovenwire), etc., the systems can be configured for many different applications.Greater awareness of the possibility that screens can offer in process optimization, particularly in preconcentration, is driving interest from mine operators. And interest in digital technologies, as well as features that improve uptime and lower operating costs are strongly influencing R&D.... read more

For more companies with products in the Screens market -
Go Here
| | |
| --- | --- |
| Rebuilds | |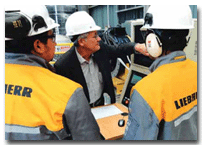 When Old Beats New
Suppliers say reman exchange programs are on the rise primarily because the products are superior.

By Jesse Morton, Technical Writer

All the suppliers that spoke to E&MJ about their reman exchange programs unabashedly declared reman parts outperform new. On the surface, the assertion seemed outrageous. How could old outdo new? Yet, they all had different explanations that satisfied that view. That is partly why they are all growing their programs due to popular demand. A glance at the latest news on the topic reveals more about the basis of that demand and why reman exchange programs could be ascendant for a while .... read more

Top

For more companies with products in the Maintenance market -
Go Here
| | |
| --- | --- |
| Video Presentations | |
The latest listings from the World Mining Equipment Video Library - to view the video, click the image.
For more details on the Video Hub -

Go Here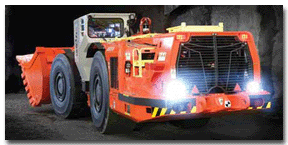 Stage V Underground Loaders
Sandvik reported it will launch its first Stage V underground loaders for hard rock applications. The base engine and selective catalytic reduction purifier are proven Volvo Penta technology, enhanced with a ceramic diesel particle filter. The engine .... read more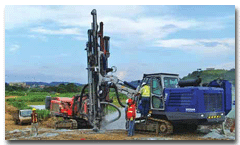 Drills Upgraded With Tier IV Final Engines Lights
Soosan America reported the updated JD-1400E-II Rock Commander will have a Tier-IV final engine, improved efficiency and increased power. The unit will feature a larger cabin and adjustable controls for greater comfort and efficiency, the company reported. The drill will feature a Cummins engine....read more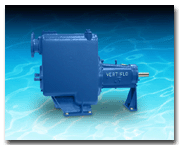 Self-priming Solids Pump Handles 3-in Spheres
Vertiflo Pump Co. released it's Series 2100 Trash- and Solids-Handling Self-Priming Pumps, with capacities to 1,300 gallons per minute, heads to 112 ft, and availability in 3-in., 4-in. and 6-in sizes. Capable of handling solids with up to 3-in.-diameter spheres, the suction lifts to 25 ft. The series has easy access .... read more

Top
New Conveyor Belt Cleaner Design: Reduce Inventory with Cut-to-Length
Martin Engineerings new conveyor belt cleaner has been designed with an innovative method of holding the urethane blade in place without the need to mill any slots for holding pins. Combining the benefits of previous designs into one product, the QC1+TM Belt Cleaner can be cut to length to fit virtually any application ....read more

Phoenix 3300
Powerscreen reported it is bringing back the Phoenix range of trommel machines, to include the 3300, which previously has been used in reclamation projects. The screens are designed to provide fuel efficiency .... read more


Optimizable DTH Hammers
Epiroc introduced the COP M-series down-the-hole hammers to the U.S. market. The company reported the range has bits designed with a unique solid shank that enhances durability and energy transfer for penetration rate. Featuring a lighter and more compact design, the hammers .... read more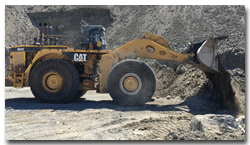 Technology leading the way at African diamond mine
Autonomous solutions provider RCT has completed an automation project for a major mining company at its open-cut diamond mine in South Africa. They installed and commissioned their ControlMaster® Line-of-Site solution to a CAT 994 Wheel Loader which has.…. read more

Top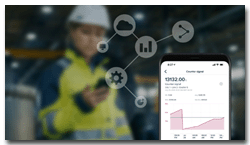 Real-time operations intelligence – digital, direct and on the go
FLSmidth has launched a new generation of site management information systems for cement and mining. Customers can access a suite of mobile and web apps that bring performance data out of the control room and direct to their laptop and smartphone ....read more
JANUARY 26-29, 2020: International Society of Explosives Engineers, Denver, Colorado, USA. Contact: Web: www.isee.org
FEBRUARY 3-6, 2020: MiningIndaba, Cape Town, South Africa Contact: Web: www.miningindaba.com
FEBRUARY 23-26, 2020: The annual Society for Mining, Metallurgy and Exploration (SME) conference and exhibition, Phoenix, Arizona USA. Contact: Web: www.smenet.org
MARCH 1-3, 2020: The Prospectors & Developers Association of Canada's annual meeting, Toronto Convention Center, Toronto, Canada. Contact: Web: www.pdac.ca
APRIL 20-24, 2020: Expomin, Santiago, Chile. Contact: Web: www.expomin.cl
APRIL 21-23, 2020: MiningWorld Russia, Moscow, Russia. Contact: Web: www.miningworld-events.com
JUNE 9-11, 2020: Euro Mine Expo, Skelleftea, Sweden. Contact: Web: www.euromineexpo.com
SEPTEMBER 7-11, 2020: Electra Mining, Johannesburg, South Africa. Contact: Web: www.electramining.co.za
For a full calendar of mining industry conferences and events - click here
| | |
| --- | --- |
| WHO'S MOVING WHERE | |
BHP has appointed a new chief executive officer, Mike Henry. He replaces Andrew Mackenzie who will retire. Henry has been president of operations, Minerals Australia, since February 2016. He has been a member of the executive leadership team since 2011. He joined BHP in 2003 and has 30 years of experience in the global mining and petroleum industry, spanning operational, commercial, safety, technology and marketing roles.
Ben Wessely has been appointed general manager of KCGM. Wessely has been in the mining and metal processing industry for more than 30 years, joining Newmont Goldcorp as mine optimization manager at the Merian mine in Suriname in July 2017. He moved to the Boddington gold mine as senior manager mining in December 2017.

Sipa Resources Ltd. appointed Pip Darvall as managing director. Darvall will succeed Lynda Burnett who has decided to step down after five years. Darvall was previously senior geologist, then exploration manager, for Atlas Iron Ltd. Burnett will fi nish up on January 30.

ARAMINE appointed Serge Pacodi as country manager, Burkina Faso. Pacodi will lead the teams of Aramine Burkina, the subsidiary representing the brands Atlas Copco, Epiroc, Normet and BTI. In 2017, Pacodi worked as managing director for a multibrand automobile distributor.

The U.S. Senate voted to confirm Aurelia Skipwith as director of the U.S. Fish and Wildlife Service with a bipartisan vote of 52-39. Skipwith has served as deputy assistant secretary for Fish and Wildlife and Parks at the Department of the Interior since April 19, 2017.
Roland M. Andersen was appointed CFO and member of Group Executive Management of FLSmidth. Andersen joined FLSmidth from NKT and brings 25 years of experience. Roland will join FLSmidth no later than July 1, 2020. Group CFO Lars Vestergaard will step down and leave FLSmidth effective immediately. In the interim, Naja Barrisøe, currently vice president, head of group reporting and compliance, will be acting CFO.
Kiewit Corp. announced that Rick Lanoha, president and COO, will assume the role of president and CEO. He will succeed Bruce Grewcock, who will remain as chairman of the board of directors, a role he has held since 2013

Ritchie Bros. Auctioneers announced that Ann Fandozzi will become CEO and join the board of directors. Most recently, Fandozzi was CEO of ABRA Auto Body & Glass.
About - providing an abreviated version of the current print edition of E&MJ, WOMP is distributed throughout the world to decision makers in the global mining industry, the last week of every month.

Subscribe to E&MJ - To receive your own copy of the print edition of E&MJ, click here , and complete your details. E&MJ is available free of charge to qualified readers.

Contact - if you have views, opinons or comments or editoral that you would like to submit, we would be delighted to hear from you - click here

Top