The latest from the
World Mining Equipment
Video Library
View




Putting Technology to Work

Gold crossed the $1,400/oz mark in June for the first time since August 2013. While that's great news for those working in that sector, rising gold prices usually signal economic turbulence on the horizon, which could mean it's time for the other sectors (base metals and bulk commodities) to tighten their belts.
Often the task of optimizing operations is assigned to the engineering staff at the mine. Using technology, they are constantly tinkering with ways to adjust operations. Rather than the trial-and-error techniques of the past, today they can use models to test future scenarios against changing demand and cost situations.
With great speed, they can predict possible outcomes with a high level of accuracy. Outsiders constantly berate the mining business for slow technology acceptance .... read more


Steve Fiscor, Publisher & Editor in Chief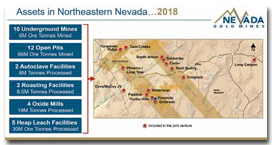 Barrick Gold, Newmont GoldCorp Finalize Nevada Gold Mines JV
Barrick Gold and Newmont Goldcorp have concluded the transaction establishing Nevada Gold Mines LLC, in which 61.5% will be owned by Barrick and 38.5% will be owned by Newmont Goldcorp. Barrick will be the operator of the new company. The new joint venture will rank as the largest global gold-producing.... read more
Pala Will Buy Cobalt 27, Create Nickel 28
Pala Investments Ltd. will acquire all of Cobalt 27 Capital Corp.'s common shares, other than the approximately 19% that Pala already owns, for total consideration of approximately C$501 million. Under the terms of the transaction, Cobalt 27 shareholders will receive C$5.75/ share, comprised of C$3.57 in cash plus C$2.18 in shares of a newly listed company to be named Nickel 28 Capital Corp. .... read more

Top
Major Mining Companies Release TSF Management Plans
Several large mining companies have published details of how they manage their tailings storage facilities (TSFs) as requested by the Church of England Pensions Board and the Swedish Council on Ethics for the AP Funds, representing 96 institutional investors. Anglo American published details of its 91 managed TSFs and an additional 62 TSFs at non-managed joint venture.... read more


PEA Supports Constantine's Palmer Project in Alaska
Constantine Metal Resources has reported positive results from a preliminary economic assessment (PEA) of the Palmer zinc-copper-gold-silver project in southeast Alaska. The project is owned by the Constantine Mining LLC joint venture, with Constantine Metal Resources holding a 51% interest and Dowa Metals & Mining holding the remaining 49%. Constantine Metal Resources is the operator. The Palmer PEA describes a lowcapex .... read more

| | |
| --- | --- |
| AROUND THE WORLD - USA & CANADA | |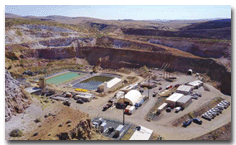 Hecla Shuts Hollister Down
Hecla Mining Co. announced it is curtailing much of the development work in Nevada, closing the Hollister mine and laying off 25% of its workforce in Nevada. The company said it has taken these actions to reduce spending, consistent with its goal of operating on a cash neutral basis, following the heavy investment the company made in Nevada in the .... read more


RNC Targets Long Mine Life for Dumont Ni-Co Project
RNC Minerals has announced results from an updated feasibility study of the Dumont nickel-cobalt project in the Abitibi region of Quebec. The study assumes initial production of 33,000 metric tons per year (mt/y) of nickel in concentrate, ramping up to 50,000 mt/y in a Phase II expansion. Life-of-mine production over a 30-year mine life is estimated at about 1.2 million mt of nickel in concentrate. Initial capital expenditures to develop....read more

Top
Teck is Held Liable for Columbia River Damage
In early June, the U.S. Supreme Court declined to hear an appeal by Teck Inc. of the case brought forward by the Colville Confederated Tribes (CCT) in Washington. The case involved Teck's lead-zinc smelter in Trail, British Columbia, and its pollution of the Columbia River and Lake Roosevelt in Washington. The decision to not hear Teck's appeal leaves a previous ruling in place, awarding more than $8 million in legal costs.... read more

| | |
| --- | --- |
| AROUND THE WORLD - Latin America | |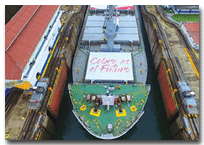 First Copper Concentrate Ships From Cobre Panama
The first copper concentrate from First Quantum's Cobre Panama project was loaded on to a ship at the Port of Punta Rincon in mid-June. The 31,200 tons of copper concentrate marks the beginning of copper exports from Panamanian lands, the company said. This is the second milestone for this project. The first was the start of milling, which began February 18 .... read more


Top
Newmont Goldcorp Ramps Up Operations at Peñasquito
Newmont Goldcorp reported it has safely ramped up operations at the Peñasquito mine in Mexico following the lifting of an illegal blockade and dialogue with the national government. Concentrate shipments from the mine, as well as the delivery of supplies to the site, have resumed and workers are going through orientation sessions to ensure production begins in a safe and orderly manner, the company said. During the temporary suspension, which began on April 29, the mine performed maintenance on a variety of systems and equipment.... read more

| | |
| --- | --- |
| AROUND THE WORLD - Australasia | |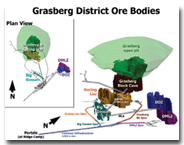 Grasberg Achieves Underground Mining Milestones
During the second quarter of 2019, PT Freeport Indonesia (PT-FI) commenced extraction at its newly commissioned underground mining operations in the Grasberg minerals district in Papua, Indonesia. The Grasberg Block Cave underground mine is the same ore body historically mined from the surface in the open pit. Since its discovery in 1988, production from the Grasberg open pit has totaled …. read more


Top

Rio Tinto Completes Rollout of AutoHaul Rail Program
Rio Tinto joined representatives of the government of Western Australia and lead project technology partner Hitachi Rail STS on June 14 to celebrate the successful deployment of Rio Tinto's AutoHaul rail program. It is the world's fi rst automated, heavy-haul, long-distance rail network. The $940 million AutoHaul program uses automated trains to transport iron ore from Rio Tinto's mines in the Pilbara region of Western Australia to its port …. read more

West African Resources Building Sanbrado Mine in Burkina Faso
West African Resources has begun construction of its Sanbrado open-pit/underground gold mine in Burkina Faso, 90 kilometers (km) east-southeast of Ouagadougou, the nation's capital. The company said it started construction because of very favorable results from an optimized feasibility study completed in April. All long-lead items have been ordered, and the first gold pour is scheduled for the third quarter of 2020. Production during the first year of operation is planned at 301,000 ounces (oz) of gold at all-in sustaining costs of $497/oz …. read more
Top
Orion Completes BFS on Prieska Project
Orion Minerals Ltd. announced the positive outcomes of a Bankable Feasibility Study (BFS) for the Foundation Phase of its Prieska copper-zinc project, located in the Northern Cape Province of South Africa. The BFS highlights the Prieska project as a long life, high-margin copper and zinc development project, with opportunities for future growth. The NPV is based on long-term metal prices of $6,834/metric ton ($3.11/lb) for copper and $2,756/mt ($1.25/lb) for zinc. The estimated capital payback period is less than three years from first production …. read more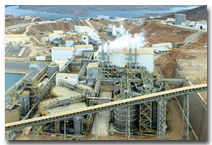 Çöpler Sulphide Plant Achieves Commercial Production
Alacer Gold has declared commercial production at its new Çöpler sulphide processing plant in eastern Turkey. The open-pit Çöpler mine has been processing oxide ore via heap leaching since 2010 and produced in 170,865 ounces (oz) 2018. Combined production from processing of oxide and sulphide ores in 2019 is forecast to be in the range of 315,000 …. read more


Top
WMI Signs Rare Earth Deal With Zetai
Didier Rault, an international fi nancier, founder and chairman of World Mining Investment (WMI), recently signed an exclusive partnership agreement with Zetai, a Chinese mining company, to develop and manage a rare earth minerals project located in Guangxi province, China. The financing stage of the projects is currently under way with mining operations to start in mid-2020. local .… read more



| | |
| --- | --- |
| THIS MONTH IN COAL | |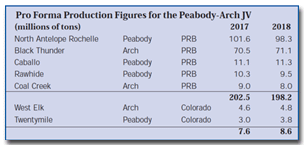 Peabody, Arch Coal Combine PRB, Colorado Assets
Two of the top coal producers in the U.S. are joining forces. Peabody Energy and Arch Coal have entered into an agreement to combine their Powder River Basin and Colorado assets in a joint venture. The joint venture will strengthen "the competitiveness of coal against natural gas and renewables, while creating substantial value for customers and shareholders," the companies said .... read more


Top

Adani Can Begin Construction on Carmichael Mine
On June 13, the Queensland government gave the final environmental approval of Adani's Carmichael mine in Central Queensland. The project, which has been in the planning stages for eight years, can now begin construction. The Department of Environment and Science approved the Groundwater Dependent Ecosystems Management Plan for the project. "This is confirmation the plan complies with all …. read more


-->
| | |
| --- | --- |
| FEATURE - Oil Sands | |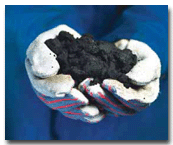 Oil Sands Operators Weather the Perfect Storm
A production limit mandated by the Albertan government is just one of the difficulties facing oil sands producers this year.
By Carly Leonida, European Editor

Oil sands producers have faced more than their fair share of challenges in recent years. Despite battling wildfires, pipeline disputes and tough environmental regulations, the sector pumped almost C$13 billion (US$9.7 billion) into the Canadian economy last year, with roughly the same expected for 2019. However, with political tensions running high and a 12-month limit on production levels in place, 2019 may prove their toughest year yet. Canada is the world's fifth biggest oil producer, boasting the third-largest proven reserve (Saudi Arabia and Venezuela hold the top two spots) at 171 billion .... read more


| | |
| --- | --- |
| FEATURE - Shotcrete | |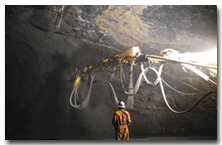 Supplying the Rapid-development Mine
Shotcrete solutions suppliers are racing to develop safer and smarter solutions and services for the continuous ops of tomorrow.

By Jesse Morton, Technical Writer.or.

The future of the shotcrete solutions space is bright, according to longtime expert Fabian Erismann. According to him, societal trends all but guarantee opportunities for companies in the space with the right solutions, services and technology. Take, for example, the trend in electrification of transportation, something that will require massive amounts of metals the reserves of which are in general decline at the world's biggest pits. "When we talk about the energy revolution, this will not be possible without large future underground projects that mine for gold and nickel and copper, and all these other metals that are ..... read more

Top
| | |
| --- | --- |
| FEATURE - Pumps, Piping and Valves | |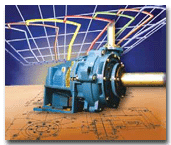 Finessing the Flow
Pumps can be too big or too small for the job, pipes can wear out quicker than expected, and valves might not stand up to tough applications. Take advantage of the tools, products and technologies that can help avoid most of these problems.

By Russell A. Carter, Contributing Editor

Science fiction writers commonly assign human characteristics to computers, robots or mechanical systems as a literary tool to stoke reader interest. Let's give it a try: Picture a mining operation as a living organism. Logically, the operation's pumps, valves and pipes would correspond to the human vascular system, metering and transferring valuable fluids where they're needed most and delivering depleted or unwanted constituents to disposal mechanisms, similar to how the human heart, arteries and veins function. Taking the analogy a step or two further, human health depends heavily on the vascular system's basic design and dough.... read more


For more companies with products in the Pumps market -
Go Here
| | |
| --- | --- |
| FEATURE - Tailings Filtration | |

FLSmidth Demonstrates Fast-filter EcoTails Concept
A jumbo-size pressure filter with 5 x 3-m plate dimensions makes a strong argument that bigger is indeed better for high-volume tailings dewatering.

By Russell A. Carter, Contributing Editor

The challenge of how to process and store tailings for optimal safety and environmental protection while maintaining operational efficiency and reasonable cost per ton continues to loom large over the mining landscape. The industry is under intensifying pressure to develop better methods of tailings treatment, storage and facility monitoring. Although the cost-per-ton scale tilts heavily toward the use of conventional tailings storage using upstream or downstream embankment methods, the weight of actual and potential financial liabilities inherent in this approach, coupled with stockholder uneasiness, appears to be powerful enough to push industry attention and investment .... read more

Top


For more companies with products in the Tailings market -
Go Here
| | |
| --- | --- |
| Video Presentations | |
The latest listings from the World Mining Equipment Video Library - to view the video, click the image.
For more details on the Video Hub -

Go Here

Drill With Longest Single-pass Mast
Sandvik launched the DR416i Rotary Blasthole Drill, which delivers a single- pass capacity of 21 meters (m) or 69 ft, the longest single-pass mast in its class, the company reported. Constructed for large-diameter (406 mm or 16 in.) rotary drilling, the drill is automation-ready, scalable, and supplies the highest rotational torques and pull down forces at the lowest possible operating cost .... read more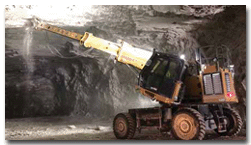 Rugged, Low-emission Scaling Machines
Gradall reported its mine scaling machines deliver appropriate scaling powerwithout wasting fuel and set new productivity standards. On either rubber tires or a crawler undercarriage, the machines leverage an axle oscillation assembly to create a stable working platform without the need for outriggers ....read more

Spiral Removes Gangue in 2 Off-takes
Multotec Gravity Division reported its new SX10 low-density spiral is capable of a reduced cut point of 1.55 g/cm3, which offers advantages over cut points between 1.6 and 1.8 g/cm3. One is cleaner coal with less waste, both achieved in a single stage. Another is reduced capital costs because no further spiral stages are required, the company reported. The solution can reportedly remove .... read more

Top

Tires for Dumpers
Balkrishna Industries Ltd. launched the 12.00 R 24-sized EARTHMAX SR 423 for tipper trucks and dumpers. The line is also available in sizes 10.00 R 20 and 11.00 R 20. The tread pattern and non-directional lugs provide optimal traction, the company reported. The shoulder minimizes wear or damage ....read more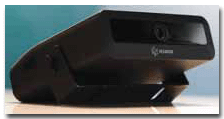 Alertness Detector Catches Microsleep
Hexagon AB introduced HxGN MineProtect Operator Alertness System Light Vehicle (OAS-LV), described as a fatigue and distraction- detection unit that continuously monitors operator alertness inside the cab of light vehicles, buses and semi-trucks. OAS-LV is based on the proven technology .... read more


App for Blasting
MAXAM released X-BLASTERGUIDE, a mobile application designed to help field engineers and shotfirers. The app allows fast and easy access to blasting parameter calculations, as well as useful reference data, MAXAM product information, and their user guides, the company reported. The guide has safety features for loading and blasting .... read more
Bronze Bushing Spider Bearing Cone
Terex launched the Bronze Bushing Spider Bearing Cone crushers. The series is designed to complement the company's Cedarapids MVPX Series and the Cedarapids TC Series. The range consists of the the TG120 (120 horsepower [hp]), TG220 (220 hp), TG320 (320 hp) and TG420 (420 hp). Each model has two versions, TG and TGS. The TG unit can be run in a secondary, tertiary and.…. read more

Top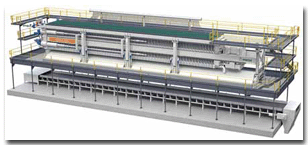 Filter for Dry Stacked Tailings
Metso launched the VPX filter for tailings dewatering and introduced its related comprehensive tailings management concept. Leadership at the company said the latter improves water, chemicals and ore conservation while extracting the remaining minerals. "It allows transforming legacy practices in tailings management into a new, positive ....read more
AUGUST 27-29, 2019: AIMEX, Sydney Showgrounds, Sydney, Australia. Contact: Web: www.aimex.au
SEPTEMBER 6-7, 2019: Annual Meeting of the Mining Electrical Maintenance and Safety Association, Sheraton Sand Key, Clearwater Beach, Florida, USA. Contact: Web: www.miningelectrical.org
SEPTEMBER 9-12, 2019: Exposibram, the Brazilian Mining Expo & Congress, Expominas, Belo Horizonte, Brazil. Contact: Web: www.portaldamineracao.com.br/exposibram
SEPTEMBER 16-20, 2019: 37th International Conference and Exhibition of ICSOBA, Krasnoyarsk, Russia. Contact: Web: www.icsoba.org
SEPTEMBER 16-20, 2019: Perumin, Centro de Convenciones Cerro Juli, Arequipa, Peru. Contact: Web: www.perumin.com/perumin34/
OCTOBER 9-10, 2019: China Mining 2019, Tianjin Meijiang Convention Center, Tianjin, Peoples Republic of China. Contact: Web: www.chinaminingtj.org
OCTOBER 22-25, 2019: Convencion Internacional de Mineria, Mundo Imperial Acapulco, Mexico. Contact: Web: www.expomineria.mx
OCTOBER 30-NOVEMBER 2, 2019: China Coal & Mining Expo, New China International Exhibition Center, Beijing, China. Contact: Web: www.chinaminingcoal.com
For a full calendar of mining industry conferences and events - click here
| | |
| --- | --- |
| WHO'S MOVING WHERE | |

Karl Söderberg, who was to become acting president for Boliden Smelters, has chosen to leave Boliden. Instead, Sven Hjelmstedt , director of sales, has been appointed new acting president. Sven will hold the position between when Kerstin Konradsson leaves Boliden this summer until Daniel Peltonen becomes president. During that period, Hjelmstedt will also be part of Boliden's management team.

Donlin Gold welcomed Kristina Woolston as the external affairs manager. Prior to joining the Donlin Gold team, Woolston spent 10 years as part of the Chenega Corp. management team, one of Alaska's largest village corporations.

Juarez Saliba has been appointed to lead Vale's coal segment. Juarez will also maintain his role as director of strategy, exploration, new business and technology. Marcello Spinelli will now be exclusively dedicated to Vale's Ferrous Minerals executive team.

Mincor Resources NL appointed mining executive Dean Will as COO. Will previously worked for Mincor between 2002 and 2011 during Mincor's previous period of successful nickel operations as chief mining engineer before taking on a role as executive director at Metals X Ltd. Most recently, he was COO for Millennium Minerals until January. For the last three months, Will has worked on a contract basis for Mincor in the role of general manager, projects.any in 2014 as vice president, engineering, and then serving as COO from 2017 to 2019.

Evrim Resources Corp. appointed Dave Groves as vice president of exploration. Most recently, he served as a nonexecutive director for Sarama Resources and as a consultant for Evrim, where he provided targetgeneration and program-design services in North America. He takes over from Charles Funk, who is leaving the company.

Excellon Resources Inc. appointed Anna Ladd- Kruger as chief financial officer and vice president of corporate development. Ladd-Kruger is an accomplished finance executive with 20 years of global experience in building and managing accounting systems, improving financial reporting and internal controls and strategic planning. Ladd-Kruger was most recently the chief financial officer of Trevali Mining Corp.oard meeting on June 18. Her appointment is for a two-year period. Dr. Guthrie has been MCA chair for the last three years after joining the board in 2014.

CMS Cepcor appointed Russell Murray technical sales manager. Since 2009, Murray has worked for a large quarry company as a crusher specialist and subsequently as sales and service manager for a leading South African aftermarket crusher repair and spare parts business.

The International Raw Materials Observatory announced that its president, Dr. Stephen Henley , is to take a leading role in a new European Union Horizon2020 project ROBOMINERS, starting in June, for research and development of bio-inspired robotic mining applications. The 48-month project is coordinated by Universidad Politecnica de Madrid and includes 14 participant organizations from 11 European countries. Founder and developer of the Datamine mining software, Dr. Henley's role will include simulation of new scenarios for selective mining of mineral deposits that may become economic with new technology..
About - providing an abreviated version of the current print edition of E&MJ, WOMP is distributed throughout the world to decision makers in the global mining industry, the last week of every month.

Subscribe to E&MJ - To receive your own copy of the print edition of E&MJ, click here , and complete your details. E&MJ is available free of charge to qualified readers.

Contact - if you have views, opinons or comments or editoral that you would like to submit, we would be delighted to hear from you - click here

Top