Mining Industry Apps
View


The latest from the
World Mining Equipment
2nd Hand Market
View





Brazil Deals With Similar Issues



During September, the Brazilian Mining Institute (IBRAM) organized the 16th Brazilian Mining Congress in Belo Horizonte, Brazil. The event, which takes place every two years, was held in conjunction with the International Mining Exposition (Exposibram). It is the country's largest gathering of mining and mineral processing professionals.

Prior to the event, I spent some quality time with Vale, one of the world's largest iron ore miners, headquartered in Rio de Janeiro. Several midlevel managers discussed their ongoing or recently completed investment projects at existing mining and milling operations to make the company more competitive. To see what was happening firsthand, we visited the Vargem Grande mine, which is located near......... read more



Steve Fiscor, Editor in Chief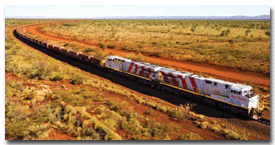 Rio Tinto Completes 10-year Pilbara Iron Ore Expansion
At an investor seminar in Sydney, Australia, in early September, Rio Tinto reported that its 10-year Pilbara iron ore mine and infrastructure expansion project in Western Australia has been delivered on time and below budget at a capital cost of $14.7 billion. The company is now forecasting that its integrated Pilbara production system will deliver around 335 million metric tons (mt) of iron ore in 2016 and 350 million mt in 2017......... read more
Sibanye Buying Amplats' Rustenburg PGM Mines


Sibanye Gold and Anglo American Platinum (Amplats) announced on September 9 an agreement whereby Sibanye will acquire Amplats' Rustenburg mining operations and certain other assets (the Rustenburg Operations) on the Western Limb of South Africa's Bushveld Complex. Included in the transaction are the underground Bathopele, Siphumelele, and Thembelani platinum group metals (PGM) mines, two concentrating....... read more

Top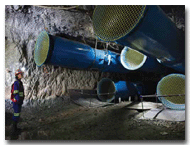 Pretium Gives Construction Go-ahead for Brucejack


Pretium Resources announced on September 9 that its board of directors has approved a production decision for its Brucejack gold project in northern British Columbia. The decision was made following receipt of all of the major regulatory permits required to begin Brucejack development work. British Columbia's Minister of Energy and Mines has issued a Mines Act Permit approving Pretium's mine plan and reclamation program. The Mines Act Permit allows for construction..... read more

Top
Two Glencore Copper Units Plan to Suspend Operations


Glencore reported on September 7 that two of its African copper producing subsidiaries, Katanga Mining in the Democratic Republic of the Congo and Mopani Copper Mines in Zambia, were reviewing their operations in light of weak copper prices, with 18-month suspensions of operations the likely outcome of the reviews. On September 11, Katanga Mining confirmed a decision to suspend its operations for 18 months..... read more
| | |
| --- | --- |
| AROUND THE WORLD - USA & CANADA | |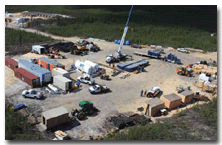 Fission Uranium PEA Forecasts14-year Life for Patterson Lake South


Fission Uranium announced on September 3 summary results of an NI 43-101-compliant preliminary economic assessment (PEA) of the high-grade uranium resource identified to date within the Triple R uranium deposit at its 100% owned Patterson Lake South (PLS) property in northern Saskatchewan's Athabasca basin. The PEA considers production of a total of 100.8 million lb of U3O8 over a 14-year mine life, with production averaging 13 million...... read more
Sabina Considers Downsized, 3,000-mt/d Plan for Back River


Sabina Gold & Silver reported the results of second feasibility study of its Back River gold project in Nunavut, Canada. The new study considers a 3,000-mt/d operation based only on the project's Goose property. A previous study announced in May called for a 6,000-mt/d operation mining both the Goose and the George properties, which are separated by a distance of about 50 km.Sabina President and CEO Bruce McLeod said, "Both of these studies delivered very positive economic results, which.... read more

Top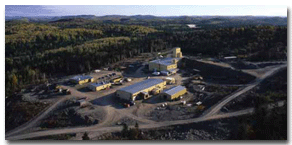 Wesdome Expanding Gold Production at Eagle River


Wesdome Gold Mines has announced plans to increase gold production at its Eagle River complex in Ontario from a 2016 range of 54,000 oz to 60,000 oz to a 2019 range of 72,000 oz to 80,000 oz. Located near the north shore of Lake Superior 50 km west of Wawa, Ontario, the Eagle River complex includes the underground Eagle River mine, the open-pit Mishi mine, and the Eagle River mill. The increased gold.... read more

| | |
| --- | --- |
| AROUND THE WORLD - Latin America | |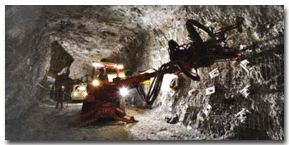 Hecla Plans Renewal of Mining at San Sebastian, Durango, Mexico


Hecla Mining announced in mid-September that it expects to begin production by the end of 2015 at its San Sebastian project in Durango state, Mexico. The San Sebastian property is located in the heart of the Mexican silver belt and contains a series of precious and base metal-bearing epithermal veins. Hecla mined the Francine vein from 2001 to 2005, producing 545,476 short tons (st) of ore containing 177,541 oz of gold and…… read more
Goldcorp, Teck Combine El Morro and Relincho Projects


Goldcorp and Teck Resources have agreed to combine their respective El Morro and Relincho projects in the Atacama region of Chile into a 50/50 joint venture that they have given the interim name of "Project Corridor." El Morro and Relincho are separated by a distance of about 40 km. Based on the results of a preliminary economic assessment (PEA), the companies plan to construct a conveyor to transport ore from El Morro…. read more

| | |
| --- | --- |
| AROUND THE WORLD - Australasia | |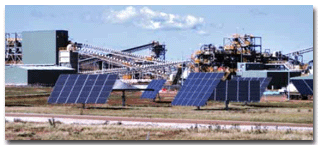 Restart Scheduled for Mt Cattlin Lithium Mine


General Mining Corp. and Galaxy Resources are working toward a restart of production at the Mt Cattlin lithium mine near Ravensthorpe, Western Australia. General Mining is project operator and is working to earn a 50% interest in the project under an $A25- million earn-in agreement announced on June 9 and formalized on September 9. The Mt Cattlin mine has been on care and maintenance since July 2012. At full capacity, the concentrator…. read more



Boss Resources Will Acquire Honeymoon Uranium Project


Boss Resources reported on September 1 that it has agreed to acquire the Honeymoon in situ uranium project in South Australia from Uranium One Inc. The project is located near the South Australia/New South Wales border, approximately 80 km northwest of the town of Broken Hill. It produced a total of about 335 mt of U3O8 in 2011 and 2012 but was never fully commissioned and was placed on care and maintenance in 2013 …. read more

Top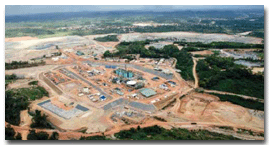 Asanko Targeting Early 2016 for First Gold Pour
Asanko Gold reported that Phase 1 of its Asanko gold mine project in Ghana is on track to pour its first gold in early 2016. As of mid-September, procurement for the project was complete, and the project was on budget, with $180 million of the planned $295 million capital cost spent. The project is wholly owned by Asanko, with a 10% free carried interest held by the…. read more


Randgold and AngloGold Combining to Revive Obuasi
Randgold Resources and AngloGold Ashanti have concluded an investment agreement aimed at the formation of a joint venture to redevelop and operate AngloGold Ashanti's underground Obuasi gold mine in Ghana. AngloGold Ashanti converted Obuasi to limited operations at the end of 2014, ceasing underground production and retrenching the workforce, but continuing to process tailings and starting a feasibility study…. read more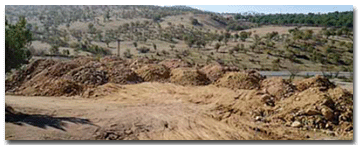 Construction Starts at Kiziltepe Gold Mine in Western Turkey


Ariana Resources reported in early September that mine construction has begun at the Kiziltepe gold project on the joint-venture Red Rabbit property in western Turkey. Proccea Construction Co. is Ariana's partner in the project and is managing construction. The companies anticipate that the mine will pour its first gold in the second half of 2016…. read more


Court Orders Auction of Iron Mines in India's Karnataka Province
India's Supreme Court has ordered that 15 iron ore mines in the southern province of Karnataka be put up for auction and that the process be completed within eight months. The court order would impact even those mines that had restarted production in 2013 after the court had imposed a…… read more

Top
| | |
| --- | --- |
| THIS MONTH IN COAL | |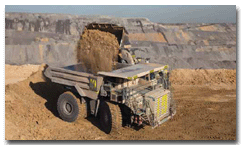 Rio Tinto Sells Its Interest in Bengalla


Rio Tinto reached a binding agreement for the sale of its 40% interest in the Bengalla Joint Venture in Australia to New Hope Corp. Ltd. for $606 million. Bengalla is the smallest of three coal mines in the Hunter Valley of New South Wales in which Rio Tinto holds an interest, producing 8.6 million metric tons (mt) in 2014. Rio Tinto and Mitsubishi Development have recently agreed to a simplification to the ownership structure of Coal & Allied, which helps enable this transaction. The transaction is subject to certain conditions …. read more

MSHA Proposes Rule Expanding Proximity Regulations


The U.S. Mine Safety and Health Administration (MSHA) published a proposed rule, Proximity Detection Systems for Mobile Machines in Underground Mines, on September 2 in the Federal Register. The rule would apply to shuttle cars, ram cars and scoops. As proposed, coal mine operators will be required to use proximity systems that cause a coal-hauling machine or scoop to stop before contacting a miner; provide audible…. read more

Blackhawk Mining to Take Over Patriot Coal
In what ended up being a "robust and competitive" process, according to officials, Blackhawk Mining was the winner when the gavel fell at the auction of Patriot Coal's remaining assets tied to its second bankruptcy filing in two years. The result is now awaiting approval by the court at Patriot's next hearing on October 5. Should it be given the greenlight, it helps to solidify the infrastructure…. read more
| | |
| --- | --- |
| FEATURE - Nordic Mining | |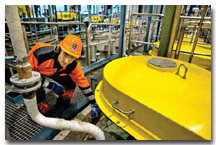 Attractive Potential Awaits Renewed Evaluation Risk
While the mining and exploration industry waits for an upturn in commodity markets, abundant opportunities exist in the Nordic countries for those with an eye to the future. In its annual review of the region, E&MJ looks at current developments.

By Simon Walker, European Editor

As E&MJ noted in its report last year on mining and exploration activity in the Nordic countries, "no one questions that they have an enviable endowment of prospective mineral deposits." The review also pointed out that exploration companies and producers with limited capital resources had been having a fairly tough time over the past year or two—with the perspective in 2015 being that things have not changed much. Indeed, from a number of viewpoints, mining and exploration within the region are still struggling, with the iron-ore sector particularly vulnerable to competition from lower-cost production from the world's……. read more

| | |
| --- | --- |
| FEATURE - Nordic Mining Technology | |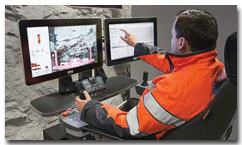 Nordic Mining Equipment & Technology


Exporting Nordic know-how to mines and mills around the world.

By Steve Fiscor, Editor-in-Chief

Annually, E&MJ offers a roundup of activities among suppliers from the Nordic region. Several major mining and mineral processing equipment manufacturers (OEMs), as well as emerging small- and medium-size suppliers, are headquartered in the region. The surrounding hard rock mines that lie at or above the Arctic Circle often serve as the proving grounds. Mining in the Nordic region dates back three centuries and it's an important part of their culture. Using the experience they have gained, they have developed or continue to upgrade equipment and technology. For many of them, placing their equipment in the mines and mills is the first step. Letting the explorers, miners and mill superintendents test the gear is an achievement. If they earn... read more

Top
| | |
| --- | --- |
| FEATURE - Conveyor Systems | |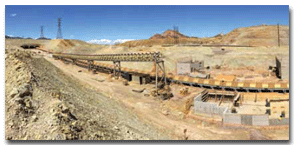 Problem Solved


E&MJ looks at how the latest advances in conveyor-system technologies are being applied to solve common, potentially costly material transport challenges

By Russell A. Carter, Managing Editor

Flexibility has never been a strong selling point for conveyors when a project owner is pondering a decision to go with an overland conveyor system or a truck/shovel (T/S) setup—and it's a valid issue for any operation that will, for instance, have relatively short-lived, widely separated active mining areas throughout the life of mine. However, as recent developments illustrate, the true flexibility of overland conveyor systems is in their ability to solve specific material transport problems that would have T/S equipment spinning its wheels. These problems range from operating in rugged, steep terrain with hard-to-negotiate features such as rivers or canyons, to visibility…... read more


For more companies with products in the Conveyors  market -
Go Here
| | |
| --- | --- |
| FEATURE - Hydraulic Drives | |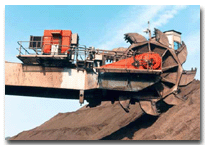 L&H Industrial Rebuilds Taconite Reclaimer


Key features, functions and application considerations for high-capacity hydraulic material handling systems

By Ashok Amin

Across the globe, there has been significant investment and expansion in many industrial segments requiring heavy-duty material handling systems. These applications are often operating continuously, lifting and transporting loads ranging from hundreds of pounds to several tons of material, and are frequently located in environments with rugged operating conditions. There are several technologies currently used to power and drive these handling systems. However, the large hydraulic..... read more

Top


For more companies with products in the Drives market -
Go Here
| | |
| --- | --- |
| APPS | |
Current and active 'Apps' from the mining market.
Sandvik Mining

- Offering Guide

Sandvik Mining offering to mining customers, showing the depth of our product range, as well as its functionality and suitability to the mining processes. When you explore this Offering Guide, you will see not only the breadth of the line, but also the many ways our products and services work together to give you a synergistic effect.
Get the App - Go Here


Grindex

- Toolbox

Grindex Toolbox, for hand held devices, provides a range of features to support a quick and easy selection of Grindex pumps as well as identification of Grindex original spares.
With this app you get a very convenient access to the wide range of Grindex offerings.
The application offers several powerful and easy to use functions: Pump selection, Spare parts identification, Cart function and Grindex Pumps school
All major languages are supported.

Get the App - Go Here


E&MJ - Engineering and Mining Journal



Engineering & Mining Journal (E&MJ) is the voice of the international mining community providing in-depth editorial to mining companies and the mining industry..

Get the App - Go Here


Sleipner

- Benefit Calculator

The Sleipner benefits calculator is an innovative tool that just with a few steps gives you the opportunity to calculate the benefits of using the groundbreaking Sleipner System in your mine. This powerful tool will provide you with information such as increase in production, fuel savings, reduction in CO2 emissions and all the other benefits you get out of the Sleipner Systems.

Get the App - Go Here


Orica



Pocket Blast Guide from Orica Mining Services provides access to blast calculations, conversions, product information and tools for managing blasting operations on mobile devices.

Get the App - Go Here

For more details on our Apps listing or details on how to list your App - Go Here
| | |
| --- | --- |
| 2nd HAND MARKET | |
The latest listings from the World Mining Equipment Market - for more details click the image
For more details on the WME - Market -

Go Here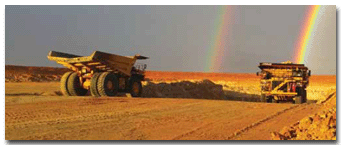 Maptek Sentry System Monitors Pit Movement at Havilah's Portia Mine


Consolidated Mining & Civil Pty. Ltd. (CMC) has acquired a Maptek Sentry monitoring system, primarily for use at Havilah Resources Ltd.'s Portia gold mine in South Australia. The Sentry solution is an active monitoring system for tracking movement and notifying users about potentially unsafe areas of an open-pit operation. A longrange I-Site 8820 laser scanner and dedicated…. read more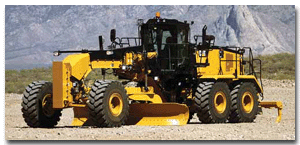 Motor Grader Made for Mine Road Maintenance


Cat said its new 16M3 motor grader features engineering enhancements that boost fuel economy, increase structural durability, simplify maintenance, add operator convenience, and promote the safety of both the operator and those around the machine. The 16M3 has a 16-ft (4.9-m) moldboard and an average operating weight of 71,454 lb (32,411 kg). The motor grader is optimally sized for mining operations using 150-ton (136-mt) or smaller trucks…… read more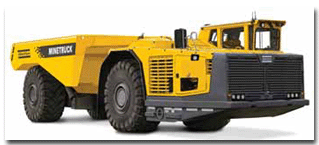 Underground Truck Offers Wider Engine Options


Atlas Copco's 42-metric-ton-capacity Minetruck MT42 underground hauler has been upgraded, with the latest set of improvements including a new box style with an innovative tailgate design, as well as an engine alternative compatible with current engine emission regulations. The high-strength-steel box has the same dimensional envelope as the previous  model but a reduced dump height…. read more

Top

Cab Cooling System Works With Engine Off


Webasto, a global provider of equipment and vehicle heating and cooling solutions, has developed the Polar Cab TS engine-off cabin cooling system, which provides ondemand cooling during downtime and by doing so, offers fuel savings, reduced idle time, increased productivity and operator safety and comfort. The cabin cooling system features a patented storage core with a series of aluminum micro-channels, which route liquid refrigerant around a graphite .…… read more
Dredge Built for Land and Water Use


Dragflow has sold a newly designed amphibious dredge to a large Chilean mining company that produces industrial minerals. The machine will operate in tailing ponds near the customer's mine in Chile's Atacama Desert, pumping tailings material back to the plant for reprocessing. The water level in these ponds varies but is usually less than a half meter, making the application well-suited for amphibious dredging…. read more



System Safely Raises, Lowers Heavy Loads Without Crane Assist


Engineered Rigging's new Pipe Modular Lift System (PMLS) is claimed to eliminate the hazards of suspended loads, impacts from wind, and reliance on cranes by employing a platform that mechanically raises and lowers heavy components. According to the vendor, it provides a safer, faster method of lifting equipment and materials up and into elevated locations based upon site-specific needs. The system offers lifting capacities of 400, 800 and 1,200 tons at a vertical travel distance of 50 ft or more depending on the application, with exact height tailored to match project requirements. The standard column section can be increased in…. read more

Misting Sprayer Runs on Water Pressure Alone


Dust Control Technology has engineered a smaller version of its low-turbulence atomized mist unit for applications that require precision particle control without the disturbance of a fan-driven design. Developed for applications such as conveyor unloading points and other limited- space, dust-producing areas, the DustBoss DB-M Mini is built to provide effective suppression without material disruption or saturation. Generating a cascading mist of atomized droplets averaging 50– 200 microns in size, the unit has a throw of about 10 ft (3.04 m) under calm conditions. The result is effective fugitive particle management at the source  .…. read more

Top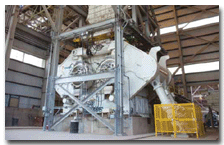 Metso Reports on Industry's Largest HPGR at Morenci Copper


According to industry experts, energy efficiency is now a key to success at modern mines. The most potential for energy and cost savings can be realized in the comminution process, where ore is ground and crushed into smaller particles. With the HRC 3000, Metso said it has provided an energy-efficient solution with a range of features, aimed at getting more value from every ton of ore. The HRC 3000 was the result of collaboration between Metso and Freeport- McMoRan Inc….read more
NOVEMBER 30–DECEMBER 4, 2015: American Exploration & Mining Association annual meeting, Spokane, Washington, USA. Contact: Web: www.miningamerica.org
FEBRUARY 21–24, 2016: SME Annual Conference and Expo, Phoenix Convention Center, Phoenix, Arizona, USA. Contact: Web: www.smenet.org
APRIL 11–17, 2016: bauma, Messe Munchen, Munich, Germany. Contact: Web: www.bauma.de/
MAY 25–27, 2016: Coal Prep 2016, Kentucky Exposition Center, Louisville, Kentucky USA Contact: Web: www.coalprepshow.com
JUNE 7–10, 2016: Ugol Rossii Mining 2016, Kuzbass Fair Exhibition Center, Novokuznetsk, Russia Contact: Web: www.ugol-mining.com
JUNE 14–16, 2016: Euro Mine Expo, Skelleftea, Sweden. Contact: Web: www.eurominexpo.com
SEPTEMBER 12–16, 2016: Electra Mining Africa 2016, Expo Centre, Nasrec, Johannesburg, South Africa. Contact: Web: www.electramining.co.za
SEPTEMBER 26–28, 2016: MINExpo INTERNATIONAL 2016, Las Vegas Convention Center, Las Vegas, Nevada, USA. Contact: Web: www.minexpo.com
For a full calendar of mining industry conferences and events - click here
| | |
| --- | --- |
| WHO'S MOVING WHERE | |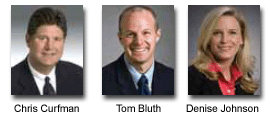 Chris Curfman, vice president of Cat's Mining Sales & Support Division, will retire at the end of the year. He joined Cat in 1994 and was appointed vice president of the Global Mining Division in 2004. His division will be integrated into the existing Global Mining machine business divisions. The surface mining sales and support teams will join the Hauling & Extraction Division, which will be renamed the Surface Mining & Technology Division, led by Caterpillar Vice President Tom Bluth. The underground mining sales and support teams will join the Material Handling and Underground Division, led by Caterpillar Vice President Denise Johnson.

Black Stone Minerals announced Dawn Smajstrla as the new vice president and chief accounting officer. Most recently, Smajstrla served as vice president, controller and chief accounting officer for Lime Rock Resources and Lime Rock Energy. .
Columbia Steel announced that current District Manager John Bergner has added dragline operations in Colorado, Wyoming and Montana to his customer base. Bergner has 17 years of experience representing dragline chain, rigging, and GET products, and more than three decades as a Columbia district manager.

Camfil Air Pollution Control appointed Christian Debus as the new executive vice president in charge of worldwide operations. He will be located at the Camfil APC office in Tuttlingen, Germany.

Skelly and Loy promoted Francis J. Gally III director of civil engineering. Gally will oversee staff, projects, and resources of the firm's Civil Engineering Services Group, providing engineering, design, and construction support services for municipal, water resources, acid rock drainage remediation, and land development projects.

Sapa AS appointed Egil Hogna as the new president and CEO. He replaced Svein Tore Holsether. For the last six years, Hogna has led the downstream operations at Yara International. He previously served in a variety of management positions in Yara and Hydro, including CFO and head of investor relations. .

Strata Worldwide announced changes to its local executive management team in South Africa. Julian Ford,formerly executive vice president for proximity detection and collision avoidance, has now been named president and general manager of Strata's South African operations. Prior to joining Strata, he was the head of engineering for Anglo American Coal South Africa.

Graham Howell, partner and principal structural and geotechnical consultant at SRK Consulting (SA), has been elected as a fellow of the South African Academy of Engineering (SAAE)..
About - providing an abreviated version of the current print edition of E&MJ, WOMP is distributed throughout the world to decision makers in the global mining industry, the last week of every month.

Subscribe to E&MJ - To receive your own copy of the print edition of E&MJ, click here , and complete your details. E&MJ is available free of charge to qualified readers.

Contact - if you have views, opinons or comments or editoral that you would like to submit, we would be delighted to hear from you - click here

Next Issue - the next issue of Womp will be distributed on August 28th, along with the regular news and suppliers information, it will carry features on Shovel Performance, Blast Designs, Flotation and Mine Power Systems - click here

Top