The latest from the
World Mining Equipment
2nd Hand Market
View





Making Ends Meet



Imagine seeing footage on SkyTV or CNN of a massive discharge of fouled water from the wilderness. Locals suspect it's from a mining operation working upstream and a day later their suspicions are confirmed. Meanwhile, the tainted water is moving downstream impacting irrigation systems and the drinking water for thousands along the waterways. The media tracks down the CEO and on live television she says, "Yes, I'm in charge, but I'm not sure what they were doing out there; we will investigate it and get back to you." There would be outrage, especially from "environmental" groups. Government regulators would issue huge fines, likely driving the mining company into bankruptcy. And, that mining executive would likely face a prison sentence. That's what happened in Colorado during August (See U.S. & Canada - EPA Spills Polluted Water From Inactive Colorado Mine). The culprit, however, was not a mining company; it was the U.S. Environmental Protection Agency (EPA)—the agency created to enforce U.S. environmental statutes ......... read more


Steve Fiscor, Editor in Chief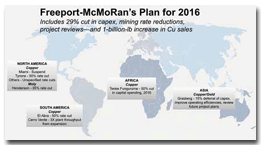 Freeport Cuts Planned 2016 Capital Spending by 29%
Freeport-McMoRan (FCX) announced on August 27 plans to lower its capital spending in 2016 by 29%, while also cutting copper production at its Miami and Tyrone mines in the United States and at the El Abra mine in Chile. At the same time, FCX will be bringing a major concentrator expansion on line at the Cerro Verde mine in Peru beginning in late 2015. With this new production from Cerro Verde and increased production from the Grasberg mine......... read more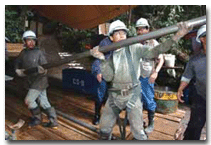 Glencore Sells Three Properties


Glencore sold its interests in the Tampakan copper-gold project, Falcondo ferronickel operation and Sipilou nickel project for $290 million. The assets were inherited from Xstrata following the 2013 takeover. Located in the southern Philippines, the Tampakan project is considered one of the world's largest undeveloped large-scale, long-life copper projects. Glencore sold its 62.5% interest in Tampakan to Indophil Resources, which owned the remaining 37.5%. Tampakan has an estimated 2.94 billion....... read more

Top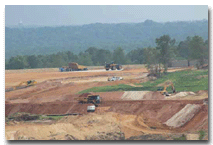 OceanaGold Acquiring Romarco in $660M Deal


OceanaGold and Romarco Minerals announced a definitive agreement in late July whereby Oceana will acquire Romarco in an all-share transaction that values Romarco at about $660 million. Upon completion of the transaction, existing OceanaGold and Romarco shareholders will own approximately 51% and 49% of the combined company, respectively. OceanaGold is headquartered in Melbourne, Australia, and owns and operates three gold mines in New Zealand and a gold-copper mine in the...... read more

Top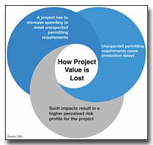 How Permitting Delays Discourage Investment in the US


The National Mining Association (NMA) has released a new study, Permitting, Economic Value and Mining in the United States, prepared by SNL Metals & Mining that quantifies how protracted permitting delays impair and discourage investments in U.S. mineral development projects. The study suggests that an average U.S. mining project can lose a third of its value due to permit delays, and in some cases, a project's value can be cut in half as a result of increasing costs and investment risk. After years of delays, a project can even become economically unviable..... read more

| | |
| --- | --- |
| AROUND THE WORLD - USA & CANADA | |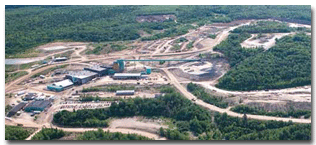 Trevali's Caribou Mine Ships First Concentrates


Trevali Mining reported in mid-August that its Caribou underground zinc-lead-silver-copper mine and mill complex in northern New Brunswick, Canada, has achieved initial production of zinc and lead concentrates and shipped its first zinc concentrates. Trevali began commissioning the 3,000-metrictons- per-day (mt/d) Caribou mill in May and as of the end of July had produced 1,933 mt of zinc.... read more
Denison/Fission Merger to Focus on Athabasca Basin Prospects


Denison Mines and Fission Uranium have agreed to merge their companies, creating a company focused on uranium development in the Athabasca basin in northern Saskatchewan, Canada. The combined company will be named Denison Energy Corp. Its two key properties will be Fission's 100% owned Patterson Lake South project and Denison's 60% owned Wheeler River project. Denison's exploration portfolio in the eastern Athabasca Basin region includes numerous other wholly owned and jointventure properties covering more than... read more

Top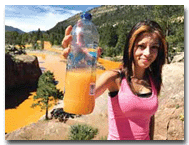 EPA Spills Polluted Water From Inactive Colorado Mine


On August 5, a U.S. Environmental Protection Agency (EPA) crew and contracting company conducting an investigation of the inactive Gold King mine north of Silverton, Colorado, accidentally breached an earthen wall holding back built-up, polluted water in the mine, discharging an estimated 3 million gallons into Cement creek and downstream into the Animas river. The mine was last worked in 1923. Pollutants in the spill included arsenic, lead, copper, aluminum and cadmium. The discharge turned the color of Cement creek and the Animas river orange to mustard yellow as the pollution spread downstream.... read more
| | |
| --- | --- |
| AROUND THE WORLD - Latin America | |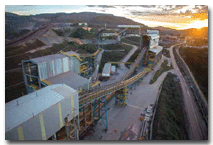 $5B Vale Project Will Allow it to Process Lower-grade Iron Ore


With an announced investment of $5.5 billion, Vale has embarked on one of the largest revamp projects in the mining business: Itabirites. By constructing and adapting processing plants, Vale can reprocess low-grade iron ore that has been stockpiled over the last four decades. The Itabirites project will expand current production volumes and extend the lifespan of three mines: Vargem Grande near Belo Horzonte, and Conceição and Cauê…… read more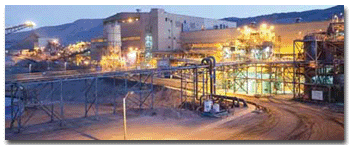 Lundin Stepping Up Candelaria Production


Lundin Mining has reported an updated mine plan and annual sustaining capital cost estimate for the Candelaria coppergold mine complex in Atacama province Chile. The complex's annual production of copper in concentrates from 2016 through 2019 is now expected to average 154,000 mt/y, up from an average of 122,000 mt/y in the previous mine…. read more

| | |
| --- | --- |
| AROUND THE WORLD - Australasia | |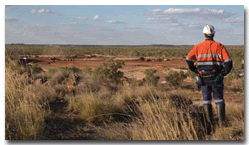 MMG Gives Go-ahead for Dugald River Project


MMG Ltd. has approved an updated development plan for its underground Dugald River zinc project in the North West region of Queensland. The updated plan assumes a mine production rate of 1.5 million metric tons per year (mt/y), construction of a concentrator, and annual production of approximately 160,000 mt of zinc in concentrate, plus byproducts, over an estimated 28-year mine life…. read more



Exploration by Northern Star Extending the Lives of its Mines


Northern Star Resources reported that its A$50 million exploration program during its financial year ending June 30 increased gold resources at its mines and exploration properties in Western Australia by 2.7 million oz to 8.9 million oz, a gain of 44%. The company's reserves increased by 26% to 1.5 million oz over the same period. The mineral resource estimate is based on 75 million mt at a grade of 3.7 g/mt gold. The reserve estimate is based on 8.6 million mt at 5.4 g/mt gold …. read more

Top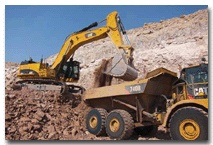 Lucara Recovers Exceptional Diamonds at Karowe
Lucara Diamond Corp.'s Karowe mine in Botswana is continuing to deliver exceptional diamonds, including four during the first half of August alone. Among the four was a Type IIa, 336-carat diamond, accompanied by a 184-carat stone, a 94-carat stone, and an 86-carat stone. A 12-carat pale pink diamond was also recovered. Since recovery of the first large diamond at Karowe in 2013, Lucara has recovered 216 diamonds that have sold for more than $250,000 each. Twelve of these sold for more than $5 million each.…. read more

Debottlenecking Will Expand Tiger's Kipoi Copper Production
Tiger Resources has reported positive results from an engineering and costing study of a planned debottlenecking project at its Kipoi copper SX/EW plant in the Democratic Republic of the Congo. The project is expected to increase the plant's production of copper cathodes from 25,000 mt/y to 32,500 mt/y and is backed by mine reserves to support the increased operating rate over a period of more than 16 years. Capital costs to develop the project are estimated at less than $25 million. Average life-of-mine operating costs at the…. read more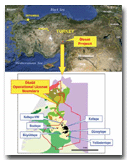 Centerra Targeting 895,000 oz of Gold Production From Öksüt


Centerra Gold has reported a positive feasibility study for its 100% owned Öksüt gold project in south-central Turkey that estimates total gold production of 895,000 oz over an eight-year mine life, including an average of 155,000 oz per year (oz/y) during the first four years. Pre-production expenditures and construction capital to develop the project are estimated at $221 million, including a $25 million contingency. All-in sustaining costs of production are estimated at $490/oz. First production is targeted for early in the second quarter of 2017…. read more

Alrosa Mines Last Open-pit Ore at Udachny
Russian diamond miner Alrosa reported in late July that it has completed mining at its Udachny open-pit mine in Yakutia, east Russia. An underground mine was commissioned on the Udachnaya pipe in June 2014, so production from the pipe is ongoing. The Udachny open pit came into production in 1967 and grew to be Alrosa's largest mine. About 350 million mt of ore containing rough diamonds worth around…… read more

Top
| | |
| --- | --- |
| THIS MONTH IN COAL | |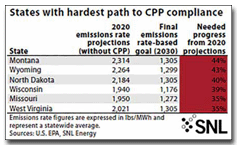 EPA Launches Clean Power Plan


President Barack Obama and Environmental Protection Agency (EPA) Administrator Gina McCarthy unveiled the final Clean Power Plan (CPP), which will require U.S. power plants to reduce emissions of carbon dioxide (CO2) by 32% from 2005 levels by 2030. This plan is more stringent than the one EPA initially proposed in 2014. The reaction was quick and predictable. Murray Energy immediately filed a lawsuit against the administration and the EPA and said it would prevail. Peabody Energy urged…. read more

Alpha Natural Resources Files for Chapter 11


During August, U.S. coal producer Alpha Natural Resources voluntarily filed for Chapter 11 bankruptcy restructuring. The petitions were filed with the U.S. Bankruptcy Court for the Eastern District of Virginia in Richmond. The company said it hoped the reorganization will "enhance the company's future as it weathers a historically challenged coal market," adding that the filing will help it to emerge as a "financially viable business that is better positioned to compete in dynamic energy markets." Alpha had secured, from Citigroup, an 18-month…. read more

Abbott Plans to Revise Australian Environmental Policy
Responding to a question in the House of Representatives, Australian Prime Minister Tony Abbott said he would repeal a section of the Environmental Protection and Biodiversity Conservation (EPBC) Act, which gives environmental activists the ability to challenge approvals. Recently, environmental activists managed to stop Adani's Carmichael coal project in central Queensland after it had received approval from the government to move forward…. read more
| | |
| --- | --- |
| FEATURE - Narrow Vein Mining | |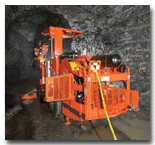 Niche Mining Machines
Despite the increasing importance of bulk-mining systems, there is still a significant market for equipment designed specifically to function in narrow-vein and low-height applications

By Simon Walker, European Editor

The world's leading equipment manufacturers all offer drilling and loading machines suitable for narrow-vein mining. In addition, there is a widespread pool of often small, individual equipment fabricators that add a lot of ingenuity to the options available to mining companies involved in working this type of deposit. Some operate on a purely national or regional basis; others offer their specialized machines to the world mining market, and while the availability of after-sales support can be an issue unless small manufacturers can build a reliable dealership network……. read more

For more companies with products in the Underground Loaders market -
Go Here
| | |
| --- | --- |
| FEATURE - Gold King Spill | |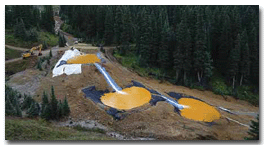 Gold King Spill Daylights EPA's Poor Remediation Practices


Other sites in the region have been treated successfully using different techniques

By Steve Fiscor, Editor-in-Chief


On August 5, Environmental Restoration, a contractor working on behalf of the U.S. Environmental Protection Agency (EPA) to investigate and address contamination from abandoned hard rock mines in San Juan County, Colorado, USA, accidentally released 3 million gallons of water from the Gold King mine into the upper portions of Cement Creek. It was clear from the onset that the current EPA administrator had no idea what was happening at the site. The agency and its contractor were unprepared for a worst case scenario and, when it occurred, they failed to handle it appropriately ..... read more

Top
For more companies with products in the Environmental Control market -
Go Here
| | |
| --- | --- |
| FEATURE - Screening Machines | |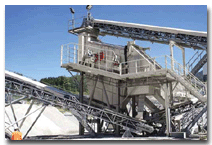 Good Vibrations


Screening machine suppliers offer new designs and expanded product lines to meet customers' evolving needs

It's not unusual for equipment design concepts and processing techniques to cross the imaginary border between aggregate and hard rock mineral extraction. Particularly in the case of screening machines and media, useful advances in throughput, efficiency and separation accuracy have often worked their way from one sector to the other. For example, bringing the best features of machines and components used in high-production, screen-dense aggregate plants to the hard rock industry and the ruggedness and reliability of mining- class screen machines to constructionmaterials producers…... read more

For more companies with products in the Screens market -
Go Here
| | |
| --- | --- |
| FEATURE - Trucks & Tires | |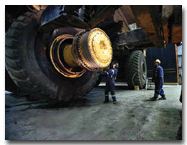 Condition Monitoring of Critical Mining Conveyors


Proper tire selection and maintenance can take some of the bumps out of the drive toward lower fleet operating costs

By Russell A. Carter, Managing Editor

The global market for giant earthmover tires has, at certain times, made the gold market look like a pillar of stability. That's not the case lately, with off-the-road (OTR) tire distributors and trade organizations predicting continued flat demand as producers cut back on project plans, auction off unneeded fleet assets and reduce onsite inventories. Increases in earthmover tire production capacity—such as the start of production from Michelin's new plant in South Carolina last year—also have helped to straighten out kinks in the supply chain and, although scattered instances of scarcity in certain sizes of tires may occur from time to time due to industry developments, buyers generally can find adequate supplies of the tires they need..... read more

Top

For more companies with products in the Tires market -
Go Here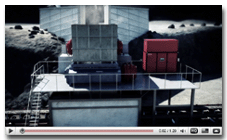 Bosch Rexroth - Apron and Belt Feeders
The unstoppable drive to keep things moving. Your apron feeders deal with brutal forces, from high stress at startup to the inevitable shock loads. With hydraulic direct drives from Bosch Rexroth, you can keep your feeders and production going strong... watch the video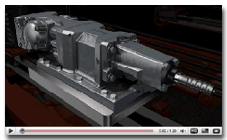 Sandvik - Rock Drills
Our performance upgrade kits include everything you need to bring your rock drills up to date with the latest and most innovative technology. The kits help you unlock better productivity without major capital investment. All parts are engineered from high-quality materials and designed for reliable operation in challenging mining environments ... watch the video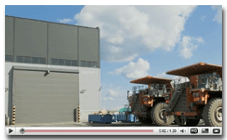 Champion Door - Vertical lifting fold-up doors


Vertical lifting fabric fold-up doors and partitions are the best alternative for large-scale door locations requiring high-quality heat and noise and dust insulation. Examine the various alternatives and our wide selection of colours. Manufactured from standardised components according to customers' specifications our doors are extremely dependable and have minimal servicing needs

.... watch the video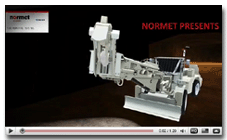 Normet - Concrete Spraying and Scaling simulator overview
Normet provides a simulator offering for concrete spraying (shotcrete) and scaling..... watch the video


| | |
| --- | --- |
| 2nd HAND MARKET | |
The latest listings from the World Mining Equipment Market - for more details click the image
For more details on the WME - Market -

Go Here

Improving the Sustainability of Ferroalloy Processing With DC Smelting


As regulations governing carbon emissions become stricter and the price of high-grade reductants such as coke continue to rise, producers are increasingly searching for more sustainable and economically viable alternatives for smelting operations. Mineral processing specialist Outotec believes its DC (direct current) smelting technology offers a cost-efficient and environmentally sustainable solution for ferroalloy processing. For example, it can be used for direct smelting of ores with no pretreatment and also offers a cost-efficient method for recycling challenging byproducts such as dust …. read more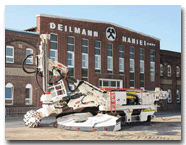 Roadheaders Tackle Hard Rock at Turkish Coal Project


Deilmann-Haniel Mining Systems GmbH (DHMS) has delivered three roadheaders to a new coal mine in Turkey this year, including a DH R60T and two DH R75Ts. The machines were purchased by Hema Enerji Inc., an affiliate of Hattat Holding Enerji Group, which is building the Amasra hard coal project, a new three-shaft mine located on the Black Sea coast in northern Turkey. Reaching a depth of approximately 700 m, the mine will extract high-quality hard coal, most of which will be delivered to a power plant. Reportedly the largest new hard coal …… read more

Modular Drill Rig Can Be Easily Reconfigured


Atlas Copco said drillers can get the rig they need faster with the new Diamondback   drilling rig. The rig's bolt-on modular components shorten lead time while making it a multipurpose rig, enabling owners to reconfigure a rig in response to changes in job and market opportunities without special kits, makeshift fabrications or having to purchase another rig. Customers can specify air and mud package, rod carousel or box, automated rod handling systems (or none), rotary head type, spindle size …. read more

Top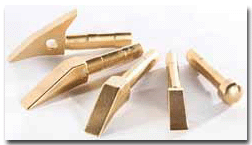 Scaling Bars for Every Mine-specific Need


Aramine scaling bars feature an easy-togrip, elliptical tube design and are fabricated from a high-tech alloy that maintains its rigidity while keeping weight to a minimum. The scaling bars can be made-tomeasure to meet specific customer needs, including customizable length (up to 700 cm) and with a selection of cast steel tip tools that include a chisel tip, double tip, sounding head and others .…… read more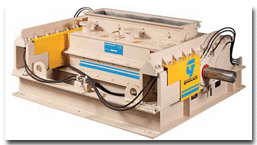 Roll Mill Offers Higher Capacity While Using Less Energy


TerraSource Global has introduced a highcapacity version of its Gundlach Crushers brand Nanosiz-R roll mill crusher. The new Nanosiz-R 460HC, which provides highcapacity, fine-grinding of friable materials, is built upon Gundlach's innovative roll mill technology. The model 460HC's 813-mm (32-in.) diameter rolls are constructed of alloyed iron for high surface hardness. Additional advantages include a smaller footprint compared to other equipment, allowing it…. read more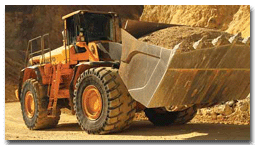 Loader Tire Carries More Weight, Lasts Longer


Michelin Earthmover's newest loader tire is designed with improved casing protection, a reinforced casing ply and Michelin's patented reinforced bead zone. According to the company, the new XTXL E4/L4 tire offers operators several key performance benefits, including 10% improved tire life, compared with its XLD D1 tire; 15% increase in load-carrying capacity; and up to 20% more torque from the wheel to the ground through the rim interface compared with its predecessor. In addition, Michelin said that up to a 20% reduction…. read more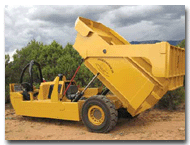 Unique Narrow-vein Mining Haulage Equipment


Utah, USA-based Young's Machine Co. has been building underground haul trucks and equipment since 1953. Two of its product ranges include machines that are specially designed for use in narrow-vein operations and other confined spaces. The company's 470 Series trucks have four-wheel drive with articulated steering, and range in size from the very narrow 7 mt (7.5 short ton) size up to a 10.9-mt (12-ton) capacity unit. Machine widths range from 1.57 m to 1.88 m (60-74 in.), with the smallest.…. read more

Top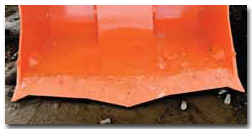 LHD Bucket Lip Protection System


AMTG has developed a new bucket lip protection system for underground loaders. The company's LHD Lip System—which it said was field-tested with excellent results— features an ultra-slim design that is claimed to optimize bucket penetration and reliability, increasing machine productivity and operational time. Designed and manufactured in Europe, the LHD Lip System is fabricated with a new steel alloy, MET73W, that provides optimal bucket protection….read more
OCTOBER 5–7, 2015: Coal Handling and Storage, St. Louis, Missouri, USA. Contact: Mining Media, Tim Fearney; Tel:(678) 822-9804; Web: www.coalhandlingshow.com
OCTOBER 7–8, 2030th Florida SME and Dreyer Conference, Lakeland, Florida, USA. Contact: Web: www.smefloridaconference.com
NOVEMBER 30–DECEMBER 4, 2015: American Exploration & Mining Association annual meeting, Spokane, Washington, USA. Contact: Web: www.miningamerica.org
FEBRUARY 21–24, 2016: SME Annual Conference and Expo, Phoenix Convention Center, Phoenix, Arizona, USA. Contact: Web: www.smenet.org
APRIL 11–17, 2016: bauma, Messe Munchen, Munich, Germany. Contact: Web: www.bauma.de/
APRIL 25–29, 2016: Expomin, Espacio Riesco, Santiago, Chile Contact: Web: www.expomin.cl
JUNE 14–16, 2016: Euro Mine Expo, Skelleftea, Sweden. Contact: Web: www.eurominexpo.com
SEPTEMBER 26–28, 2016: MINExpo INTERNATIONAL 2016, Las Vegas Convention Center, Las Vegas, Nevada, USA. Contact: Web: www.minexpo.com
| | |
| --- | --- |
| WHO'S MOVING WHERE | |

Anglo American appointed Tony O'Neill as an executive director. He joined Anglo American as group director–technical in September 2013. He is currently a director of Anglo American Platinum Ltd. and Kumba Iron Ore Ltd. and was a director of AngloGold Ashanti Ltd.
Gold Fields Ltd. announced that Rick Menell, currently an independent nonexecutive of the company, assumed the role of the deputy chairperson

Tiger Resources Ltd. announced that Brad Marwood has retired as CEO and as a director. Michael Griffiths, a director of Tiger since December 2012, will assume the role of interim CEO pending the identification of a successor to Marwood.

Royal Gold appointed Jamie Sokalsky to the board of directors. He is the former president and CEO of Barrick Gold and the former chairman of the board of Probe Mines.

Bob Fulker to lead the Prominent Hill operation. He joined OZ Minerals in June in a consulting capacity. Brian Kilgariff has resigned from his role as general manager of Prominent Hill.
Golden Queen Mining Co. Ltd. announced that Lutz Klingmann has resigned as president and CEO. Klingmann has served as president since 2001, and also as CEO since 2009. Thomas M. Clay, the current chairman, will assume the role of interim CEO. The company also appointed Robert C. Walish Jr. COO. He joined the company in May as president of Golden Queen Mining and took on the role of CEO. In addition, Director Bryan A. Coates has been appointed to board of managers as a nominee, replacing Klingmann. Coates has been a member of the board of directors since 2013 and is currently the president of Osisko Gold Royalties.

Axiom Mining appointed three people to its board: Jeremy Gray, a mining investment professional with more than 20 years of experience in global resource capital markets as a mining equity analyst, mining portfolio manager and investment banker; Juan Jeffery, a mining industry veteran; and Dr. Phillip Tagini, former special secretary to the prime minister in the previous Solomon Islands government.

Zamia Metals Ltd. appointed Andrew Skinner as chairman. He has been a nonexecutive director of Zamia since 2006 and was one of the founding directors of the company when it listed on the ASX.
About - providing an abreviated version of the current print edition of E&MJ, WOMP is distributed throughout the world to decision makers in the global mining industry, the last week of every month.

Subscribe to E&MJ - To receive your own copy of the print edition of E&MJ, click here , and complete your details. E&MJ is available free of charge to qualified readers.

Contact - if you have views, opinons or comments or editoral that you would like to submit, we would be delighted to hear from you - click here

Top