The latest from the
World Mining Equipment
2nd Hand Market
View





Developments to Watch



One of the big stories this month is BHP Billiton spinning off a group of assets as the company plans to get back to basics. The $16 billion deal, the largest of its kind in the mining business, drew immediate fire from analysts and stockholders, who were anticipating something else. If the new company, which has no name and will not be headquartered in Melbourne, were a restaurant, the menu would be described as an eclectic mix. The new company could become a takeover target. In this business climate, there are only a few companies with deep enough pockets to buy everything on the menu, but some may order a al carte.

One of those companies would be Glencore, which also has its own mix of fusion dishes. It also has the ability as a metals trader to extract value where others cannot. At the time BHP announced its plans to retrench, Glencore announced it would buy back $1 billion in shares. In doing so, the company outlined the fact that it was returning cash to ......... read more


Steve Fiscor, Editor in Chief



BHP Billiton Spinoff Will Create a New Global Mining Company
BHP Billiton on August 19 announced plans to spin off a selection of its aluminum, coal, manganese, nickel, and silver assets to create an independent global metals and mining company (NewCo). When the spinoff is complete, BHP Billiton will become almost exclusively focused on its large, long-life iron ore, copper, coal, petroleum and potash assets. Not included in the spinoff are......... read more
Imperial Metals Spill Tailings in British Columbia


The tailings dam at Imperial Metals' Mount Polley open-pit copper-gold mine in southcentral British Columbia suffered a massive breach on August 4, releasing an estimated 10 million3 of water and 4.5 million m3 of silt into downstream creeks and Quesnel Lake. The water was not acidic, and on August 12, British Columbia health officials declared Quesnel Lake safe from a human health perspective for drinking water, personal use, fishing, swimming and recreational purposes. However, Imperial Metals' cleanup effort will be expensive; and the spill's negative impact on the company, and to some....... read more

Top
Newmont Developing Merian Gold Mine in Suriname


Newmont Mining has given the go-ahead for development of its Merian open-pit gold mine in northeast Suriname, with production planned to average 300,000 to 400,000 oz/y of gold over a project life of 11 years. During the first five years of operation, higher-grade ore will lift production to an average of 400,000 to 500,000 oz/y of gold. Pending receipt of the required "Right of Exploitation" from the government of Suriname, Merian production is scheduled to begin in late 2016...... read more

Top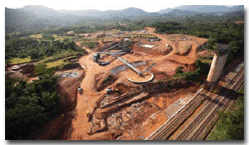 West Africa Operations Threatened by Ebola


The ongoing outbreak of Ebola virus infections in Liberia, Sierra Leone, Guinea and Nigeria is cause for serious concern on the part of mining companies operating in the region. As of August 23, the World Health Organization (WHO) was reporting more than 2,600 confirmed, probable, and suspect Ebola infections and more than 1,400 deaths. However, the organization acknowledged that the magnitude of the outbreak could not be exactly quantified..... read more

| | |
| --- | --- |
| AROUND THE WORLD - USA & CANADA | |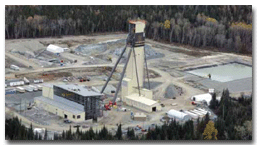 Iamgold Reaches Commercial Production at Westwood


Iamgold declared commercial production at its Westwood underground mine in the Abitibi region of southwest Quebec on July 31. The mine hoisted ore at an average of 1,075 metric tons per day (mt/d) for the first 30 days of July. The Westwood mine is operated within Iamgold's Doyon division, which previously operated the Doyon and Mouska mines. Production at the Doyon mine ended in late 2009, and production at the Mouska mine ended in early 2014. The Westwood.... read more
Duluth Metals Targeting 30-year Underground Mine


Duluth Metals has reported the results of a draft pre-feasibility study (PFS) for the proposed Twin Metals Minnesota (TMM) underground copper, nickel and platinum group metals mining project in northeast Minnesota. The PFS is based on a 30-year underground mine plan with an average production rate of 50,000 st/d of ore, generating marketable copper and nickel concentrates. Life-of-mine production of metal in concentrates is estimated at approximately 5.8 billion lb of copper, 1.2 billion lb of nickel, 1.5 million oz of platinum, 4 million oz of palladium... read more

Top

Victory Nickel Enters the Frac Sand Business


Victory Nickel and its wholly owned subsidiary Victory Silica have commissioned the 500,000-mt/y Seven Persons frac sand plant near Medicine Hat, Alberta, and expect to ramp up production and sales through the remainder of 2014. Victory Nickel has four early-stage nickel sulphide projects in Canada: Minago, Mel, and Lynn Lake (currently under option to Prophecy Platinum Corp.) in Manitoba and Lac Rocher in northwestern Québec. Its new frac sand business provides it with its first source of cash flow.... read more
| | |
| --- | --- |
| AROUND THE WORLD - Latin America | |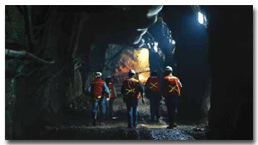 Goldcorp Pours First Gold at Cerro Negro


Goldcorp poured the first doré bar at its new Cerro Negro gold mine in Santa Cruz province, Argentina, on July 25. The bar weighed approximately 100 kg and contained an estimated 317 oz of gold. Goldcorp expects to declare commercial production at the mine before year-end 2014. Gold production from Cerro Negro during 2014 is forecast to be in the range of 130,000 to 180,000 oz. Annual production during the first five years of full operations is scheduled…… read more

Tahoe's Escobal Mill Exceeding Design Capacity


Mill throughput at Tahoe Resources' new Escobal silver mine 70 km southeast of Guatemala City, Guatemala, exceeded its design capacity of 3,500 metric tons per day (mt/d) during June and July, averaging 3,709 mt/d in June and 3,788 mt/d in July. For the full three months of the second quarter, throughput averaged 3,410 mt/d. Mill operations started up at Escobal in late September 2013, and Tahoe declared commercial production in January. The company is forecasting average production of more than 20 million silver equivalent oz/y over Escobal's first 10 years of operation, which will rank it among the world's top five silver mines…. read more

| | |
| --- | --- |
| AROUND THE WORLD - Australasia | |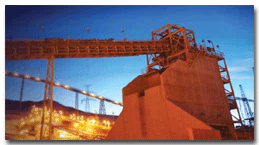 BHP Billiton Plans Large-scale Heap-leach Test at Olympic Dam


BHP Billiton reported in late July that laboratory and pilot-scale trials of heap leaching as an alternative process for extracting metals from ore mined at its Olympic Dam copper-uranium mine in South Australia have shown promising results. To further test heap leaching at a larger and more integrated scale, the company has lodged an application for assessment by the Australian federal…. read more



OZ Minerals Looking for Carrapateena Partner


OZ Minerals has reported the results of a pre-feasibility study of its Carrapateena copper- gold project in central South Australia, about 425 km north of Adelaide and 250 km southeast of the company's Prominent Hill mining operations. The company stated that sole development of the project is beyond its prudent financial capacity, and it is looking for a partner or partners to participate in development of the project. The Carrapateena pre-feasibility study supports development of an underground, block-caving operation that would produce an average of 114,000 mt/y of copper and 117,000 oz/y of gold in a high-quality copper- gold concentrate. Mine life based on …. read more

Top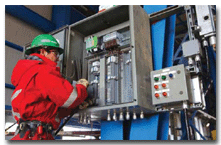 Oyu Tolgoi Signs Power Cooperation Agreement
Turquoise Hill Resources reported in mid- August the signing of an agreement between the government of Mongolia and Oyu Tolgoi LLC, the operating company for the Oyu Tolgoi mine, for cooperation in development of a comprehensive energy plan for the South Gobi region of Mongolia. Oyu Tolgoi LLC is owned 66% by Turquoise Hill and 34% by the government. The agreement provides a framework for a broad range of power-related issues, including establishment of a power generation source…. read more

EIA Approved for Alamos Gold's Aği Daği Project
Alamos Gold reported that Turkey's Ministry of the Environment and Urbanization has issued a Positive Decision Certificate for the company's Environmental Impact Assessment (EIA) of its Aği Daği gold project on the Biga peninsula in northwest Turkey. The company continues work on amending the EIA for its Kirazli project to include an assessment of the potential cumulative impacts of proposed projects in the region. The projects are located about 25 km apart…. read more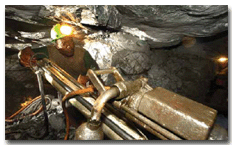 AngloGold Restarts Operations Following Earthquake Anglo


Gold Ashanti reported on August 11 that it was restarting its Great Noligwa and Moab Khotsong mines in the Vaal River district of South Africa, where operations were halted on August 5 following a 5.3- magnitude earthquake. The quake was one of South Africa's largest in the past decade and was felt as far away as Mozambique and Botswana. The epicenter was about 10 km below ground near the town of Orkney in the Northwest…. read more

Zimplats Shuts Down its Bimha Mine
Impala Platinum and its 87% owned Zimplats Holdings subsidiary announced on August 20 that all mining activity at their Bimha underground platinum mine in Zimbabwe was being shut down due to unstable ground conditions. On July 18, Zimplats had reported a major underground collapse at Bimha that affected nearly 50% of the mining footprint at the mine. The collapse was triggered by the accelerated deterioration of ground conditions associated with the Mutambara Shear, a major shear that transgresses through half…… read more

Top
| | |
| --- | --- |
| THIS MONTH IN COAL | |

Foresight Energy Buys into Donkin Project in Nova Scotia


The $500 million Donkin coking coal project in Canada's Nova Scotia province finally may be moving to the commercial stage after nearly a decade under the joint partnership of U.S.-based Foresight Energy LP and Morien Resources, headquartered in Halifax, Nova Scotia. In late August, Morien and Foresight were entering into discussions with provincial officials to reach agreements aimed at ensuring Donkin's development along the rugged Atlantic Ocean coastline of Nova Scotia's Cape Breton Island…. read more

Blackhawk Mining Buys James River Coal


A federal judge in late August approved the $52 million sale of nearly a dozen U.S. coal mines and related facilities owned by James River Coal Co. to a subsidiary of Lexington, Kentucky-based Blackhawk Mining LLC, which had won a bankruptcy court-sanctioned auction for the assets. James River and 33 affiliates filed for Chapter 11 bankruptcy reorganization in early April listing more than $800 million in debt and $1 billion in assets after enduring a turbulent past couple of years marked by operating losses and production cutbacks…. read more

Oregon Denies Morrow Pacific Terminal Application
The Oregon Department of State Lands (DSL) has rejected a critical permit for Ambre Energy's planned Morrow Pacific coal export terminal. State officials recently confirmed the denial of the project's removal fill permit after a series of eight delays. Morrow Pacific, also known as the Coyote Island Terminal, was the most advanced in the planning stages of three planned U.S. exporting facilities in the Pacific Northwest…. read more
| | |
| --- | --- |
| FEATURE - Copper | |

Copper: Building More Capacity
Copper miners are adding new tonnage. What effect will this have on prices, and will Chinese demand continue to mop up the market?

By Simon Walker, European Editor

There used to be an adage: "When America sneezes, the whole world catches a cold." Looking at the market news over recent months, one could be justified in adapting the saying somewhat, perhaps to: "When financial news comes out of China, the copper price twitches." Indeed, financial news and speculation about China's economy and the government's plans for it seem to have a noticeable impact on copper prices almost on a day-by-day basis: good indicators boost the per-ton price by a few dollars, while dealers' perceptions of anything that could be construed as slowing growth result in copper trading a few cents cheaper……. read more

| | |
| --- | --- |
| FEATURE - Magnetic Mining | |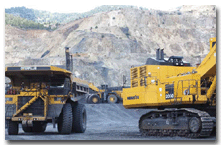 Mining the Iron Mountain


A historic southwest U.S. iron ore operation regains its production and market momentum after a decade of closure, now shipping magnetite concentrate to offshore customers and preparing to enter the North American market

By Russell A. Carter, Managing Editor


The Iron Mountain mine in southwestern Utah has served as a source of iron ore for many uses during its 160-year history. From the mid-19th century to the early years of the 21st century, its magnetite/hematite ores were first used to forge pioneer-era hinges and hardware, later for wartime steelmaking and then for producing plate, pipe and structural components to support post-World War II building booms. Despite sweeping changes in both the domestic iron industry, which saw the heart of U.S. iron ore production move to Minnesota's Mesabi Range in the late ..... read more

Top

For more companies with products in the Magnets market -
Go Here
| | |
| --- | --- |
| FEATURE - Cranes & Lifting Equipment | |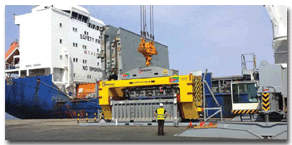 Rotainer Technology Converts Old Harbor Cranes to Modern Material Handlers


A simple but ingenious idea using container rotation technology has allowed an Eritrean mining operation to export its product at low cost

By Gavin du Venage, South African Editor

For Eritrea-focused mining company Nevsun Resources, the challenge was stark but simple; how to get copper concentrate from its 60% owned operation situated in the center of Eritrea, to the port of Massawa, 350 km away, and off to various smelters around the world. Lacking adequate railway infrastructure to service the project, the Canada-based company opted for road haulage combined with a key piece of technology—the Rotainer. "What we did here was solve a problem," said Murray Bridle, managing director of Australia-based Container Rotation Systems (CRS), the company that supplied the system to the Bisha mine, a joint venture between Nevsun and the state…... read more


For more companies with products in the Cranes market -
Go Here
| | |
| --- | --- |
| FEATURE - Geometallurgy | |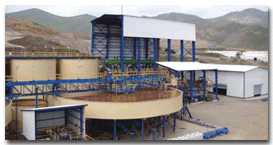 Understanding Geological Influence


The role of geometallurgy in optimizing mineral recovery is growing rapidly in importance.

By Simon Walker, European Editor

The concept of geometallurgy—bringing together geology, mining and mineral processing to optimize mineral recovery from ore deposits—first appeared in literature more than 40 years ago. So said David Meadows, global director for process technology at FLSmidth, in the introduction to his keynote presentation to Geometallurgy 2014. Among the many definitions and perspectives now used by different end users, one that is particularly appropriate is "the spatial characterization of key processing parameters throughout a mineral deposit," Meadows explained, while pointing out that..... read more

Top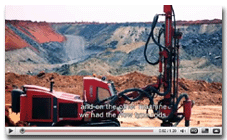 Sandvik - A 'plus' for productivity
Two South African drilling contractors have put Sandvik +Range rock tools to the test, extending service life by more than 30 percent. The new product family of top hammer bench drilling rods and tubes features a unique steel alloy, which is much more resistant to heat and wear. The alloy is designed to extend service life, meaning fewer rod changes and less shipping, storing and handling of consumables -- improving safety and benefiting the environment... watch the video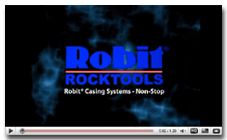 Robit Rocktools - Anchoring with Non-Stop
Robit Rocktools Ltd. is a Finnish manufacturer of high quality drilling tools for mining, quarrying, and construction applications. Our main product lines are threaded button bits for rock drilling and concentric ring bit casing systems for overburden drilling. Since 1985 we have grown to satisfy customers in more than 60 countries with Robit® quality. "More holes -- More value" has always been the driving force of Robit Rocktools Ltd ... watch the video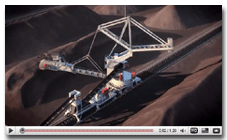 Kopex - Automated Longwall System
Longwall system capacity, thickness of the extracted seams and assumed roof support capacity always meet the customer's requirements and expectations.... watch the video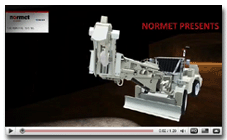 Normet - Concrete Spraying and Scaling simulator overview
Normet provides a simulator offering for concrete spraying (shotcrete) and scaling..... watch the video


| | |
| --- | --- |
| 2nd HAND MARKET | |
The latest listings from the World Mining Equipment Market - for more details click the image
For more details on the WME - Market -

Go Here
Handheld Hydraulic Drill is Quiet and Powerful


Atlas Copco claims its newly developed hydraulic rock drill is one of the most powerful underground handheld units on the market. The new drill, called the HRD100, features a "smart" power pack that monitors all vital functions and can automatically compensate for pressure changes. According to the company, the HRD100 offers a high drilling rate and notable energy efficiency compared with conventional …. read more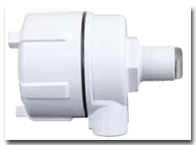 Material Flow Blockage Detection and Warning


BinMaster's new Flow Detect 2000 is a non-intrusive instrument for the detection of solids flow/no flow in bulk flow applications. The Flow Detect 2000 contains the sensing element, power and output connections, and user adjustment controls in a single NEMA 4X enclosure. It uses microwave Doppler technology for highly sensitive motion detection; its high-frequency, low-power microwaves are able to pass through non-metallic materials. This enables the Flow Detect 2000 to "see through" a plastic pipe or the wall of a wooden chute …… read more

Heavy-duty Slurry Valve Ready to Enter Market


Finnish pump and valve supplier Flowrox said it will introduce a new slurry knife gate valve in the second half of 2014. The new Flowrox SKW valve has been designed specifically to meet its customers' most demanding applications, while its service-friendly design provides reliable performance and easy maintenance. The SKW is intended for heavy-duty industrial use. A one-piece body design provides strength that improves reliability and service life, while …. read more

Top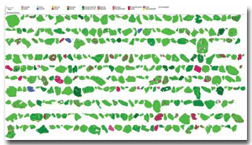 Automated, Accurate Mineral Classification in Real Time


The Mineralogic Mining system introduced by Zeiss is designed to provide fully quantitative evaluation during mineral exploration, ore characterization, process optimization and tailings-control processes. Zeiss' Mineralogic Mining combines a mineral analysis engine with a scanning electron microscope and energy dispersive spectrometers to provide automated analysis, rapid reports and high-resolution EDS maps .…… read more

Personal Air Sampler Line Covers Wide Range of Uses


Casella USA has introduced the Tuff line of personal air sampling pumps featuring a sealed case that protects internal electronics from damaging moisture, extreme temperatures, solvents and impact. Offering a wide flow range from 5 ml/min to 4.5 l/min, the three pumps that comprise the Casella Tuff line are suited to a wide range of occupational health applications, from simple abatement sampling to more specialized monitoring of dusts, fumes and…. read more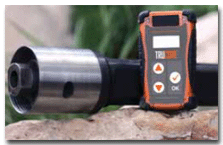 Drill-core Orientation Measurement Made Easy


Boart Longyear said its new TruCore integrated core orientation system allows customers to increase productivity and decrease spending on consumables. Compared with other systems, according to the company, additional extensions are not needed when the integrated TruCore housing is combined with Boart Longyear's outer tubes, reducing the number of joints and wear on outer tube extension barrels. TruCore's unique core marking technology allows one tool to always be in the hole. The design uses optical communication to send measurements…. read more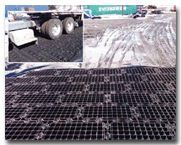 Polyurethane Construction Mats are Lightweight


Presto Geosystems, a manufacturer of soil stabilization and stormwater products, has unveiled a new product offering, Geoterra GTO construction mats. The company stated that the Geoterra GTO mats meet industrial needs for a fast deployment construction mat and are ideal for temporary access roads, work platforms, tracking pads, and temporary or long-term storage. Made from.…. read more

Top

Mounting Brackets for Dust Control Devices


Dust Control Technology offers a family of adjustable mounting brackets for the DustBoss DB- R series of dust suppressors. Developed in direct response to customer feedback, the new bracket design is available to suit the entire range of ring sizes from 17 to 100 in., and can be installed in about an hour. The DustBoss DB-R control rings are engineered specifically for use at conveyor discharge points, designed to create a virtual "curtain" of mist around the material flow for outstanding particle containment….read more
OCTOBER 6–9, 2014: 2014 Pittsburgh Coal Conference, The David L. Lawrence Convention Center, Pittsburgh, Pennsylvania, USA Contact: Tel: +1(412) 624-7440; Fax: +1(412) 624-1480; E-mail: ipcc@pitt.edu
OCTOBER 21–22, 2014: SafeCon, International Conference on Safety Aspects of Conveyor Systems, Location TBA. Contact: Tel: +27 11 888- 7163; Local fax to email: 086 503-4524; E-mail: ctr@cmasa.co.za; Web: www.cmasa.co.za
OCTOBER 29–31, 2014: M&E Indonesia 2014, Jakarta International Expo. Contact: Tel: +1 201-251-2600; Fax: +1 201 251 2760; Web: www.miningandengineeringindo.com
NOVEMBER 5–7, 2014: Exploration Targeting: Economic Aspects of Exploration Targeting, Goodman School of Mines and Mineral Exploration Research Centre, Laurentian University, Sudbury, Ontario. Contact: Web: www.laurentian.ca/goodmanschoolofmines
DECEMBER 1–5, 2014: AEMA 120th Annual Meeting, JA Nugget Casino Resort, Reno, Nevada, USA Contact: The American Exploration & Mining Association (formerly Northwest Mining Association); Tel: 509-624-1158; Web: www.miningamerica.org
FEBRUARY 15–18, 2015: 2015 SME Annual Conference & Expo CMA 117th National Western Mining Conference, Colorado Convention Center in Denver, USA. Contact: Web: www.smeannualconference.com/
MARCH 1–4, 2015: PDAC 2015, Metro Toronto Convention Centre, Toronto, Canada. Contact: Web: www.pdac.ca/convention
APRIL 14–17, 2015: 24th International Mining Congress and Exhibition of Turkey, Antalya, Turkey. Contact: Web: http://imcet.org.tr
| | |
| --- | --- |
| WHO'S MOVING WHERE | |

Codelco named Nelson Pizarro CEO. He is a former manager of its Chuquicamata mine with more than five decades of industry experience.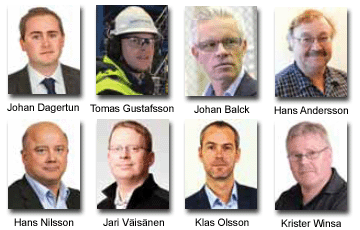 Northland Resources S.A. announced changes to the executive management team. The management team will consist of four positions, besides the CEO. Johan Dagertun, currently vice president financing and business control, will assume the role of CFO. Tomas Gustafsson, currently project manager, will assume the role of chief administrative officer. Johan Balck, in addition to his current position as CEO, will assume the role of acting COO. The chief technical officer has yet to be appointed. Hans Andersson, general manager production, will assume the role of mine manager. Hans Nilsson, vice president marketing and logistics, will assume the role of director of marketing and sales. Jari Väisänen will continue as vice president, Finnish operations. Klas Olsson, vice president procurement, will assume the role of manager of procurement. Krister Winsa, vice president, accounting and tax, will assume the role of manager of accounting and tax.

Sierra Metals Inc. appointed Audra Walsh as CEO and president. Walsh was the CEO and president of Minera SA, and the controlling shareholder of Orvana Minerals Corp. Daniel Tellechea will retire as CEO and president of Sierra Metals.

Midway Gold Corp. appointed Timothy Haddon as the new non-executive chairman. Current Chairman and CEO Ken Brunk has decided to retire. Haddon will replace Roger Newell on the board, who has retired.

Mechel OAO appointed Alexey Ivanushkin first deputy chief executive officer. Prior to his appointment, Ivanushkin was the CEO of Oriel Resources Ltd.
Svein Richard Brandtzaeg, president and CEO of Norsk Hydro ASA, will leave Hydro to take over as president and CEO of Yara International ASA from February 1, 2015, at the latest. .
About - providing an abreviated version of the current print edition of E&MJ, WOMP is distributed throughout the world to decision makers in the global mining industry, the last week of every month.

Subscribe to E&MJ - To receive your own copy of the print edition of E&MJ, click here , and complete your details. E&MJ is available free of charge to qualified readers.

Contact - if you have views, opinons or comments or editoral that you would like to submit, we would be delighted to hear from you - click here

Top