The latest from the
World Mining Equipment
2nd Hand Market
View





Looking for a Fix



After sweeping changes were announced for the London silver fix, the London gold fix will likely follow suit. Gold prices are set twice daily by the London Gold Market Fixing (LGMF) at 10:30 and 15:00 and are expressed in U.S. dollars per fine troy ounce. The silver price is set once daily at 12:00 by the London Bullion Market Association (LBMA) and is expressed in U.S. dollars per troy ounce. The fixes provide benchmarks for mining companies to settle contracts, and more recently, to price exchange-traded funds (ETFs).

The fixing companies began to search for alternatives at the same time regulators have been investigating financial benchmarks in the wake of several investment scandals. In May, Barclays was fined $44.6 million after the U.K. Financial Conduct Authority found one of its traders had......... read more



Steve Fiscor, Editor in Chief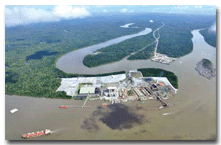 Freeport Indonesia Resumes Copper Concentrates Export
Freeport-McMoRan announced on July 25 that its 90.64% owned Indonesian subsidiary PT Freeport Indonesia (PT-FI) had received approval from the government of Indonesia to resume exporting copper concentrates produced at its Grasberg operations in Papua province, Indonesia. These exports had been blocked since January as a result of new government regulations, including requirements for development of domestic smelter and refining facilities and the imposition of a progressive........ read more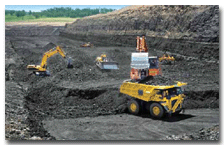 Australia Repeals Carbon Tax


The Australian Senate voted on July 17 to repeal the country's carbon tax, delivering on a promise made by Prime Minister Tony Abbott when he was elected in September 2013. Regarding the vote, Abbott said, "A useless, destructive tax, which damaged jobs, which hurt families' cost of living, and which didn't actually help the environment is finally gone. With the carbon tax gone goes also a 9% impost on the price of power, a $9 billion a year handbrake on our economy, and a $550 a year hit on households' budgets." The carbon tax repeal was greeted with....... read more

Top
Canadian Court Ruling Adds Uncertainty to Resource Development


The Fraser Institute released a new study on July 10 finding that a recent ruling by the Supreme Court of Canada granting a group of six British Columbia First Nations title to a large piece of land outside their reserves will have national implications and will likely stunt economic development across Canada. The study, titled A Real Game Changer, breaks down the ruling, which granted more than 1,700 km2 of land in British Columbia's interior to the Tsilhqot'in Nation. "This court ruling all but guarantees increased uncertainty..... read more

Top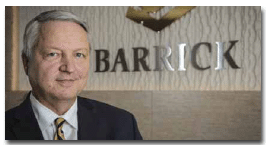 Barrick Announces a New Management Strategy


Toronto-based Barrick Gold CEO Jamie Sokalsky will step down during mid- September, the first management shake-up since John Thornton replaced Peter Munk as chairman of the world's largest gold miner in April. A 20-year Barrick veteran, Sokalsky, who was CFO at the time, replaced Aaron Regent as CEO during June 2012. The company credited Sokalsky for introducing a strategy to prioritize returns and free cash flow over production..... read more
| | |
| --- | --- |
| AROUND THE WORLD - USA & CANADA | |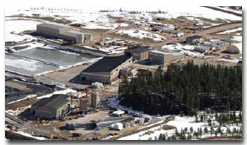 Lundin Eyeing 4Q 2014 Startup for Eagle


Lundin Mining said in mid-July that it had reached the final stages of construction and mine startup at the Eagle nickel- copper project in Michigan's Upper Peninsula. The project includes the underground Eagle mine, 53 km northwest of Marquette, Michigan; and the Humboldt mill, 60 km west of Marquette. The mill is a former iron-ore processing facility that is being converted to a concentrator that will process 2,000 metric tons per day (mt/d) of Eagle ore...... read more
General Moly Projects 32-year Life for Liberty Mo/Cu Mine


General Moly has announced the results of an updated pre-feasibility study (PFS) for its 100% owned Liberty molybdenum- copper project 20 miles north of Tonopah, Nevada. The project is based on redevelopment of a property operated first by Anaconda and then by Cyprus Minerals as the Hall-Tonopah open-pit mine during the 1980s. Idaho General Mines (now General Moly) gained control of the property in 2007 and renamed the project the Liberty project.... read more

Top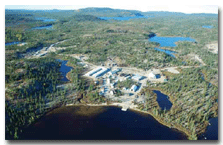 Stornoway Constructing its Renard Diamond Project


Stornoway Diamond Corp. has begun mine construction at its Renard diamond project near the Otish mountains in north-central Quebec. Project construction has been fully mobilized, with plant commissioning now scheduled for late 2016 and commercial production expected in the second quarter of 2017. The Renard project is located in the James Bay region of Quebec, approximately 250 km north of the Cree community of Mistissini and 350 km north of Chibougamau. Mine development is based.... read more

| | |
| --- | --- |
| AROUND THE WORLD - Latin America | |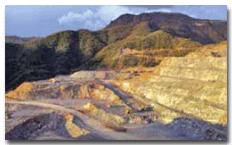 Coeur Plans to Go Underground at Palmarejo


Coeur Mining has announced an updated and re-scoped mine plan and preliminary economic assessment for its Palmarejo silver and gold operations in southwestern Chihuahua state, Mexico. Under the new plan, mining will transition to a lower-tonnage, higher-grade, higher-margin, allunderground operation, prioritizing cash flow over production ounces. The Guadalupe underground mine is expected to become Palmarejo's primary ore source by 2016. Mine life at the Palmarejo open-pit will be extended…… read more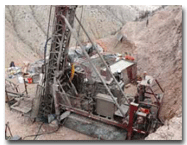 Teck Builds Equity Interest in AQM Resources


Teck Resources announced on July 16 an agreement to purchase additional shares of AQM Copper, increasing its interest in the company by about 10.45% to 30.35%. The transaction was valued at about C$1.5 million. AQM's key asset is the Zafranal porphyry copper project in southern Peru. Zafranal is being developed by Cia Minera Zafranal, a 50:50 AQM:Teck joint venture, with AQM as the operator. Mitsubishi Materials holds a 40% interest in AQM's 50% interest…. read more

| | |
| --- | --- |
| AROUND THE WORLD - Australasia | |

Glencore Begins Shaft Hoisting From Ernest Henry Underground


Glencore reported on June 25 that the new, 1-km-deep hoisting shaft at its Ernest Henry mine near Cloncurry in northwest Queensland, Australia, had begun operations. The shaft is a key element of an A$589 million project to transition the Ernest Henry mine from open-pit to underground production. Mine production will ramp up from 3 million to 6 million mt/y in 2015, and production of metal in concentrate will similarly double to 50,000 metric tons per year (mt/y) of copper and 70,000 oz/y of gold over an extended mine life to 2026. The Ernest Henry underground project began in December 2009 and has included…. read more



Atlas Iron Opens Fifth Pilbara Mine


Atlas Iron held an official opening for its new Mount Webber direct-shipping-ore (DSO) iron-ore mine in the Pilbara region of Western Australia on July 15. Previously, Atlas has developed four relatively small DSO mines in the Pilbara: Pardoo, Wodgina, Mount Dove and Abydos. The company's first commercial ore shipment was from the Pardoo mine in December 2008. The company shipped 10.9 million mt in its fiscal year to June 30. The Mt. Webber mine is located 230 km via road south-southeast of Port Hedland. Mining began in December 2013, and crushing and screening began in early June. Haulage of product to port began on July 18 …. read more

Top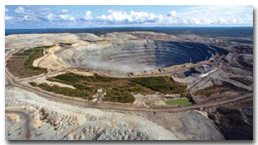 Alrosa Goes Underground at Udachny as Surface Ops Wind
Alrosa has commissioned the Udachny underground diamond mine in the Sakha Republic, eastern Russia, at the site of a surface mining operation that began in 1971. Upon reaching its design capacity of 4 million metric tons per year (mt/y) of ore in 2019, the underground mine will become the largest underground diamond mine in Russia and one of the largest worldwide…. read more


Saudi Phosphate Project Gets $5 Billion in Financing
Ma'aden Wa'ad Al-Shamal Phosphate Co. (MWSPC) has signed financing facilities for long-term project finance loans with a consortium of 20 financial institutions for SR18.9 billion (about $5 billion) to be used in developing MWSPC's phosphate project now under construction at sites in Wa'ad Al Shamal in northern Saudi Arabia and the existing Ras Al Khair Industrial City. MWSPC is a joint venture company formed by…. read more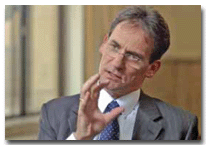 Amplats Puts Some Mines Up for Sale


Anglo American Platinum (Amplats) announced on July 21 that it is offering for sale its Rustenburg and Union mines and its interest in the Pandora joint venture in South Africa. The company is also considering sale of its interest in the Bokoni joint venture. It will retain its Rustenburg and Union smelting and refining assets. The Amplats announcement was made in conjunction with release of its results for the first half of 2014 and one month after it reached a settlement to end a five-month…. read more

Construction Begins at Asanko Gold Mine


Asanko Gold reported in mid-July that it is proceeding with construction of Phase 1 of its Asanko gold mine in Ghana. Phase 1 development is based on the Obotan gold project the company acquired when it acquired PMI Gold in February. Early works at the project site began in April. Full project construction was scheduled to be under way by mid-August, with first gold targeted in the first quarter of 2016 and steady-state production anticipated in the second quarter of 2016. Asanko Phase 1 development is based on a definitive feasibility study (DFS) of the…… read more

Top
| | |
| --- | --- |
| THIS MONTH IN COAL | |
Exxaro Acquires Total Coal South Africa


South Africa's fourth largest coal producer Exxaro recently entered into an agreement to buy Total Coal South Africa Pty. Ltd. (TCSA) and its related export marketing rights through the Richards Bay Coal Terminal (RBCT). The transaction is valued at $472 million. TCSA is the fifth largest coal producer in South Africa and has a majority interest in two main operating complexes, Dorstfontein and Forzando, located in the Witbank coal basin in South Africa's Mpumalanga province …. read more

Foresight Extinguishes Deer Run Fire


Foresight Energy announced that on July 28 a team of examiners and U.S. Mine Safety and Health Administration (MSHA) officials re-entered the company's Deer Run mine and conducted an examination. This examination included visual observations and air quality and quantity readings throughout the mine. Based on this exam, and the continued low carbon monoxide levels, it appears that the effort to contain and extinguish the fire has been successful. In addition, during the examination process, a limited section of the headgate area of the longwall was observed. Based …. read more

MSHA Unveils Plan to Change Civil Penalty Outlines
Citing a more simplified, consistent process and a greater emphasis on more serious conditions, the U.S. Mine Safety and Health Administration (MSHA) published a proposed rule that will change the way the industry is assessed civil penalties. The proposal, which was published in the Federal Register on July 31, will amend existing civil penalty regulations if made a final rule. MSHA said it has structured the new outlines to "encourage operators to be more accountable and proactive" in addressing their own safety and…. read more
| | |
| --- | --- |
| FEATURE - Shovel Performance | |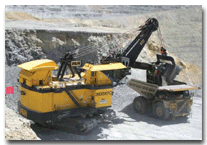 Data, Digability and Downtime
Using shovel performance data, mine operators can readily target areas for improvement and prevent costly unexpected events

By Steve Fiscor, Editor-in-Chief

Operating and maintaining the loading tools in the pit, electric shovels and hydraulic excavators, is a complex assignment. Machine operators rely on drillers and blasters to generate decent digging conditions. Scheduling is also important— the shovel can only load material when trucks are available. These machines, which are working constantly, also need to be properly maintained. When things do go wrong, the operator has to be willing to make the call for fear of upsetting other downstream processes. To get the greatest rate of return on its capital investment, miners can essentially pursue one of two production strategies. They can try to produce at the lowest cost……. read more


For more companies with products in the Shovel market -
Go Here
| | |
| --- | --- |
| FEATURE - Flotation | |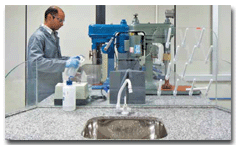 The Future for Flotation


Flotation has been a mainstay of mineral processing for the best part of a century, and the technology continues to develop. E&MJ asked some of the world's suppliers of equipment and reagents for their insights on current and future trends.

By Steve Fiscor, Editor-in-Chief

Operating and maintaining the loading tools in the pit, electric shovels and hydraulic excavators, is a complex assignment. Machine operators rely on drillers and blasters to generate decent digging conditions. Scheduling is also important— the shovel can only load material when trucks are available. These machines, which are working constantly, also need to be properly maintained. When things do go wrong, the operator has to be willing to make the call for fear of upsetting other downstream processes. To get the greatest rate of return on its capital investment, miners can essentially pursue one of two production strategies. They can try to produce at the lowest cost... read more

Top

For more companies with products in the Flotation market -
Go Here
| | |
| --- | --- |
| FEATURE - Water Management | |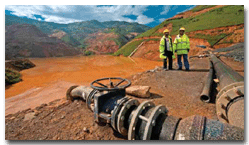 Water Pressures Intensify for Miners


Competition for existing water supplies, combined with rising regulatory and social scrutiny of mine water management plans, brings prospects of higher project costs and longer development timetables

By Russell A. Carter, Managing Editor

OThe availability, value and ownership of water that, in years past, may have been allocated for mining project use without substantial study or dissent, are now key tickoff boxes in any mineral producer's risk assessment checklist. Water disputes have the power, in today's world, to erode profits and swell capex funding—and even to wash away a company's social license to operate in a given region or district. Water acquisition and management are increasingly crucial elements from the early stages of development through the final phases of mine closure, and mining companies are learning that issues arising from water concerns can stop major projects in their tracks, sidetrack expansion plans and threaten premature closure of existing operations…... read more


For more companies with products in the Pumps market -
Go Here
| | |
| --- | --- |
| FEATURE - Blasting Technology | |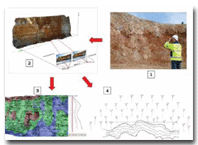 Getting the Best Bang for the Buck Safely


Technology advancements and investments in R&D provide some new tools for blasters

By Steve Fiscor, Editor-in-Chief

Blasting is a serious business where safety is always a primary consideration. One wrong decision could result in the loss of life or thoroughly disrupt a mining operation. It's also a practice that combines an art form with engineering skills. Often times the magnitude of a perfectly detonated blast can result in high fives among the blasting crew. The mining industry is constantly pushing the limits when it comes to blasting. A bigger blast results in less downtime. If a bigger blast is poorly shot, fragmentation issues can lead to longer lasting headaches. Fortunately, advances in blasting technology are helping blasters..... read more

Top


For more companies with products in the Blasting market -
Go Here
| | |
| --- | --- |
| 2nd HAND MARKET | |
The latest listings from the World Mining Equipment Market - for more details click the image
For more details on the WME - Market -

Go Here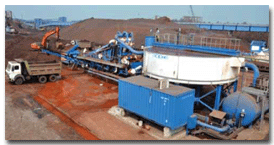 Delivering Processing Systems That Are Fit for Purpose


Peter Craven, head of marketing at processing equipment supplier CDE Global, outlines how manufacturers can meet mining industry demands in the years ahead CDE Global has been involved in the design, manufacture and delivery of turnkey materials processing systems since 1992 and works across four sectors: mining, construction and recycling, specialist industrial sands…. read more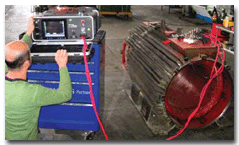 Motor Winding Analysis Made Easier, Quicker


Electrom Instruments said one of the key points of failure in an electric motor, after bearings, is the insulation system. When insulation weaknesses develop due to harsh work-site conditions, windings eventually begin to leak current to the ground, one winding to another, or from a turn in the winding to the next turn. The result is less efficiency, greater heat build-up, more rapid breakdown of the insulation…… read more

Core System Offers Higher Productivity, Improved Safety


Sandvik announced the pending release of a multifunctional NSU (N surface and underground) core barrel system for core drilling applications, claimed to be the first of its kind to feature interchangeable components, along with standard and pump-in applications in a single system. Chris Daws, Sandvik Mining's core drilling product line manager, said, "Our newly patented iQ-FCV valve provides and maintains a constant alert via sustained high-water pressure, assuring the operator that the inner tube assembly has positively latched into the core barrel, eliminating…. read more

Top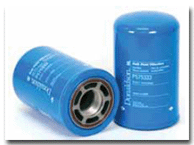 High-performance Fuel Filter Fits in Tight Spots


Donaldson Co. now offers a convenient way to ensure delivery of uncontaminated diesel fuel to equipment—because clean fuel is vital for high-pressure common rail (HPCR) fuel injectors on today's diesel engines, in which fuel system pressures approach 40,000 psi and clearances can be as small as one micron. The Donaldson P575333 fuel filter is a compact version of its P568666 filter and is designed specifically…… read more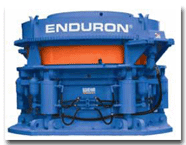 Cone Crushers Designed for Productivity


Weir Minerals features the Enduron SP series cone crusher line as part of its expanding comminution product portfolio, which includes crushers, screens and highpressure grinding rolls. Available in the SP 100, SP 200, SP 300, and SP 400 models, and ranging from 100 hp to 400 hp, the Enduron SP series cone crushers are claimed to deliver among the highest production- capacity-per-feed ratios in the industry. Cone crusher adjustments and operations are fully automated, and a hydraulic adjustment and locking system allows…. read more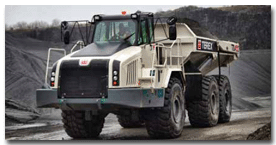 Articulated Dump Truck Line Meets Tier 4 Standards


Terex Trucks has announced that a range of articulated haulers meeting the requirements of new U.S. Environmental Protection Agency (EPA) Tier 4 Final emissions regulations will be available soon in North America. The 30-metric-ton (mt) capacity Terex TA300 hauler will be available initially, with the 40-mt TA400 entering production during…. read more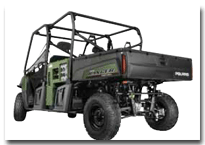 Utility Vehicle Comes with Multipower System


Polaris Industries has engineered a Polaris Ranger Crew diesel side-by-side utility vehicle with an integrated multipower system, said to be a first for vehicles in this category. A flip of a switch allows operators to power hydraulic, pneumatic, electric and welding equipment directly from the vehicle's diesel engine through the integrated HIPPO Multipower System from Mobile Hydraulic Equipment Co. According to the company, this is the first  .…. read more

Top
Large Electric Motor Line for High-torque Applications


Baldor Electric has released a new line of energy efficient electric motors, available in stock ratings of 250 hp to 1,000 hp; 2300/4000 v; and Totally Enclosed Fan Cooled (TEFC) foot-mounted designs. Custom motors are available in 250–1,500 hp; 460, 575, 2,300/400 v; and TEFC in foot-mounted designs. The GPM product line of large AC motors fits various industrial applications including pumps, fan, conveyors and compressors….read more
SEPTEMBER 16–18, 2014: China International Mining Expo 2014 at the New China International Exhibition Center, Beijing Contact: Web: www.bjminexpo.com/
SEPTEMBER 17–19, 2014: Colombian Mining & Energy Conference, Irotama Hotel, Santa Marta, Colombia. Contact: Web: www.alame.org
SEPTEMBER 23–25, 2014: IMEX 2014, Las Vegas Convention Center, Las Vegas, Nevada, USA. Contact: Tim Fearney, show director. Tel: +1 678-822-9804; E-mail: tfearney@mining-media.com; Web: www.imex2014.com
SEPTEMBER 28–OCTOBER 1, 2014: Solution Mining Research Institute Fall Technical Conference with optional technical class on "Saltcavern- induced Subsidence & Sinkholes," Groningen, The Netherlands. Contact: John Voigt; Tel: 1 570 585 8092; E-mail: smri@solutionmining.org; Web: www.solutionmining.org
OCTOBER 1–4, 2014: 46th International October Conference on Mining and Metallurgy, Hotel Jezero at Bor Lake, Bor, Serbia. Contact: Web: www.ioc.tf.bor.ac.rs
OCTOBER 12–16, 2014: 32nd International Conference and Exhibition in the Zhengzhou Research Institute of CHALCO China. Contact: Sudipta (Dipa) Chaudhuri; Tel: 91 982 328 98 17; E-mail: icsoba@icsoba.info; Web: www.icsoba.info
OCTOBER 21–22, 2014: SafeCon, International Conference on Safety Aspects of Conveyor Systems, Location TBA. Contact: Tel: +27 11 888- 7163; Local fax to email: 086 503-4524; E-mail: ctr@cmasa.co.za; Web: www.cmasa.co.za
OCTOBER 22 - 24, 2014: SUMATRA MINER Innovations in Coal, Mining, Energy, Oil & Gas Conference & Exhibition, Palembang, South Sumatra, Indonesia. Contact: Dimas Abdillah - Event Director; Tel: +62 85711225699; E-mail: dabdillah@mining-media.com or lidrus@mining-media.com; Web: www.sumatra-miner.com
For a full calendar of mining industry conferences and events - click here
| | |
| --- | --- |
| WHO'S MOVING WHERE | |
Barrick Gold announced that President and CEO Jamie Sokalsky will step down September 15 and unveiled a new executive management structure that subdivides his position. Kelvin Dushnisky, senior executive vice president responsible for corporate and government affairs and chairman of African Barrick Gold plc, and Jim Gowans, executive vice president and COO, were appointed co-presidents.  Ammar Al-Joundi was promoted to senior executive vice president and CFO. Darian Rich became executive vice president, talent management (a newly created position).

Duluth Metals announced new management and technical team appointments for the Twin Metals Minnesota joint venture. It includes two new members from Antofagasta,  Andronico Luksic and Alejandro Rivera, and three existing members from Duluth, Kelly Osborne, Christopher Dundas and James Jackson. Bill Hayes, Ramon Jara and  Gary Loving have resigned as directors. Dundas has been appointed as chairman of TMM and Loving has resigned as chairman. Juan Andres Morel, CEO of TMM, resigned. Osborne, current president and CEO of Duluth Metals, will assume the role of CEO of TMM. The new Technical Committee appointees include Vern Baker, previous president of Duluth Metals, Andrew Hara and Phillip Larson from Duluth Metals, as well as Murray Canfield and Francisco Walther from Antofagasta. Baker has been appointed chairman of the Technical Committee.

McEwen Mining appointed Nathan Stubina as managing director. He was previously the company's vice-president, technology and will be taking over the responsibilities of Ian Ball, former president.

Glencore appointed Patrice Merrin as an independent non-executive director. She is currently a non-executive director of Stillwater Mining.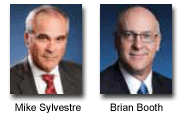 Claude Resources announced the retirement of Chair Ted Niemanand another longtime director Ray McKay. Interim President and CEO Mike Sylvestre will become chair. Director Brian Booth was selected by the board to act as the lead independent director. Booth has been a non-executive director since 2012 and serves as the president and CEO of Pembrook Mining Corp.
Hecla Mining appointed Mark Board to the position of vice president, technology and innovation. Board was previously Hecla's corporate director of geotechnical engineering. Prior to joining Hecla two years ago, Board worked at Itasca Consulting Group for 25 years as a mining and rock mechanics consultant to mining companies worldwide.

Syntron Material Handling appointed Andy Blanchard CEO. Blanchard has more than 27 years of experience within the manufacturing community.

Dirk Hoke took over as CEO of the Large Drives Business Unit of the Siemens Drive Technologies Division. After serving for several years as CEO of Siemens' Cluster Africa and Siemens Morocco, in 2011 he took over leadership of the Industry Solutions Division before being appointed to head the Siemens Division Customer Services.
About - providing an abreviated version of the current print edition of E&MJ, WOMP is distributed throughout the world to decision makers in the global mining industry, the last week of every month.

Subscribe to E&MJ - To receive your own copy of the print edition of E&MJ, click here , and complete your details. E&MJ is available free of charge to qualified readers.

Contact - if you have views, opinons or comments or editoral that you would like to submit, we would be delighted to hear from you - click here

Top