The latest from the
World Mining Equipment
2nd Hand Market
View





Going Against the Grain



The mining market is under pressure these days and that can be a good thing. There are companies and executives who are succeeding in this environment and those who are not. In many cases, those who have the ability to extract themselves from the trenches to gain a more clear perspective, find non-traditional solutions. The contrarians who go with their gut instinct reap the greatest rewards.

Choose a cliché: The bigger they are, the harder they fall; what goes up, must come down; or nothing ventured, nothing gained. They all seem to apply these days. The groups that track the mining business, both the professional research firms and the gadfly bloggers, routinely paint a grim picture. If one were to judge the industry's performance on a macro basis over the course of the last two or three years, then......... read more



Steve Fiscor, Editor in Chief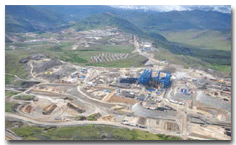 MMG - led Consortium Buying Las Bambas from Glencore Xstrata
MMG Ltd. and Glencore Xstrata announced on April 14 the signing of an agreement by a consortium owned 62.5% by MMG, 22.5% by Guoxin International Investment Corp., and 15% by Citic Metal Co. for purchase of Glencore Xstrata's Las Bambas copper project in Peru. The purchase price is $5.85 billion, payable in cash on closing. In addition, the consortium will pay all capital expenditure and other costs incurred by Glencore Xstrata in developing Las Bambas from January 1, 2014, to closing. At the end of March, these costs........ read more
Rio Tinto Gifts Northern Dynasty Stake to Charities


Rio Tinto announced on April 7 that it is gifting its 19.1% shareholding in Northern Dynasty Minerals, owner of the Pebble copper- gold-molybdenum project in southwest Alaska, to two local Alaskan charitable foundations. The shares will be divided equally between the Alaska Community Foundation to fund educational and vocational training and the Bristol Bay Native Corp. Education Foundation, which supports educational and cultural programs in the region. Rio Tinto said its decision followed a strategic review that concluded that the Pebble project did not fit with its corporate strategy. Rio Tinto held 18.15 million shares....... read more

Top
BHP Billiton Opens $3.7B Jimblebar Mine in Pilbara


BHP Billiton celebrated the official opening of its new Jimblebar iron ore mine 40 km east of Newman in the Pilbara region of Western Australia on April 23. The premier of Western Australia, Colin Barnett, and representatives of joint-venture participants Itochu and Mitsui & Co. joined BHP Billiton President of Iron Ore Jimmy Wilson to open the $3.76 billion mine. Itochu and Mitsui collectively hold a 15% interest in BHP's "Western Australia Iron Ore" unit, including Jimblebar. Jimblebar delivered its first production in the third quarter of 2013 and is expected to reach its phase-one capacity of 35 million..... read more

Top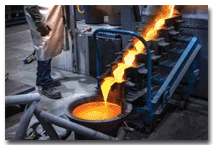 Agnico and Yamana Win Bidding War for Osisko


Agnico Eagle Mines, Yamana Gold, and Osisko Mining announced on April 16 an agreement whereby Agnico Eagle and Yamana will jointly acquire 100% of Osisko for total consideration of approximately C$3.9 billion, or C$8.15/share. The offer includes approximately C$1 billion in cash, approximately C$2.33 billion in Agnico Eagle and Yamana shares, and shares of a new company (Spinco) with an implied value of approximately C$575 million. On April 21, Goldcorp announced it would not increase its then current offer to acquire Osisko, ending a bidding war that..... read more
| | |
| --- | --- |
| AROUND THE WORLD - USA & CANADA | |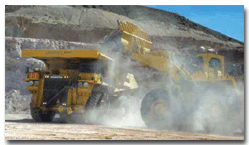 Allied Nevada Targets 450K oz/y of Gold by 2018


Allied Nevada has reported the results of a pre-feasibility study (PFS) for a proposed expansion at its Hycroft mine in northwest Nevada. The PFS assumes a two-phase construction program that would first result in mill throughput capacity of 60,000 short tons per day (st/d); a second phase would increase it to 120,000 st/d. An increase in the mine's loading and haulage fleet would take place starting in 2017 to assure an adequate supply of ore to the expanded facilities. As a result of successful ambient alkaline oxidation (AAO) pilot plant work, onsite oxidation of sulphide concentrate...... read more
Capstone Studies Pinto Valley Mine Life Extension


Capstone Mining has announced the results of a pre-feasibility study (PFS) for a mine-life extension of its Pinto Valley openpit mine in the Globe-Miami mining district of Arizona that extends the mine life by eight years from 2018 to 2026. Under the new operating plan, designated PV2, Pinto Valley will produce an average of 128.4 million lb/y of copper contained in concentrate and 6.6 million lb/y of copper cathode during the first five years of operation. Life-of-mine production will average 119.5 million lb/y of copper contained in concentrate plus 6.3 million lb/y of cathode copper, as well as 1.4 million lb/y of molybdenum and 235,000 oz/y of silver credited to concentrate.... read more

Top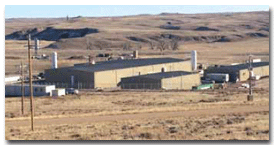 Uranerz Begins Uranium Recovery at Nichols Ranch


Uranerz Energy has started uranium mining operations at its wholly-owned Nichols Ranch in-situ recovery project in Wyoming's Powder River Basin, after receiving final clearance from the U.S. Nuclear Regulatory Commission. The Nichols Ranch project is licensed to produce 2 million lb/y of uranium yellowcake and has an initial targeted production rate of 600,000 to 800,000 lb/y. Construction and commissioning of the Nichols Ranch recovery plant and initial wellfield is complete. Mining operations are based on circulation of groundwater fortified with oxygen, sodium bicarbonate, and carbon dioxide through the sandstonehosted uranium deposit by means of injection and recovery wells.... read more

| | |
| --- | --- |
| AROUND THE WORLD - Latin America | |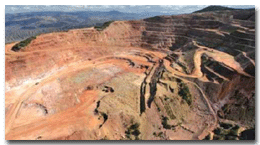 Goldcorp Suspends Operations at Los Filos


Goldcorp announced in early April that it had suspended operations at its Los Filos mine in Guerrero state, Mexico, following unsuccessful efforts to reach a negotiated settlement with Carrizalillo Ejido to renew the occupancy agreement that expired on March 31. Certain activities related to environmental safeguards and site security were continuing during the suspension. Carrizalillo Ejido is the local landowners' association. Discussions between Goldcorp…… read more
PFS Confirms Horizonte's Araguaia as Major Nickel Project


Horizonte Minerals has announced the results of a favorable, NI 43-101-compliant pre-feasibility study (PFS) of its 100% owned Araguaia laterite nickel project in Brazil. Horizonte is headquartered in London, England, and is listed on the AIM and Toronto stock exchanges. Teck Resources holds a 42.5% interest in the company. The Araguaia PFS describes a basecase open-pit mining operation producing 15,000 mt/y of nickel contained in ferronickel (Fe-Ni) over a mine life of 25 years. C1 cash costs are estimated at $4.16 /lb of contained nickel. Pre-production capital is estimated at $582 million, with a 4.4-year payback period…. read more

| | |
| --- | --- |
| AROUND THE WORLD - Australasia | |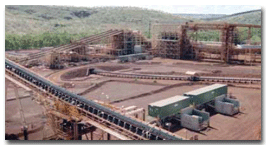 Fortescue Reaches Targeted 155M-t/y Iron-ore Production Capacity


Fortescue Metals officially opened the 40-million-mt/y Kings Valley project at its Solomon iron-ore hub in Western Australia on March 28, lifting the company's iron-ore production capacity to its long-held target of 155 million metric tons per year (mt/y). The $9.2 billion expansion included construction of the greenfields Solomon hub, comprising Kings Valley and the nearby 20-million-mt/y Firetail mine; an expansion of the Christmas Creek mine to 50 million mt/y; and major extensions of Fortescue's port and rail facilities…. read more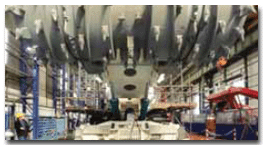 Nautilus Says First of Seafloor Mining Tools is Completed


Nautilus Minerals recently announced that assembly of the Bulk Cutter (BC), which is the first of its Seafloor Production Tools (SPTs), has been completed. Toronto, Canada-based Nautilus was granted the first mining lease for polymetallic seafloor massive sulphide deposits at the prospect known as Solwara 1, in the territorial waters of Papua New Guinea, where it intends to produce copper, gold and silver. The company has also been granted its environmental permit for this site. The BC is the heaviest of the three SPTs, weighing 310 mt when fully assembled. According to Nautilus, it is designed to be the high productivity machine responsible for the bulk of production …. read more

Top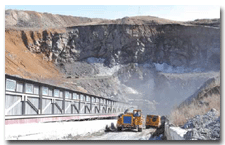 Kazakhmys Adding to its Project Pipeline
Kazakhmys plc reported in mid-April an agreement to purchase the Koksay copper deposit in southeast Kazakhstan from CCC Mining Construction, adding a third major growth project to its project pipeline. The net acquisition cost for Koksay is $260 million in cash, of which $65 million is deferred. Of the deferred consideration, $30 million is payable on January 1, 2015, and $35 million on July 31, 2015. The latter is subject to confirmation of reserves. Completion of the transaction is subject to the government of Kazakhstan and regulatory approvals…. read more


Agreement Signed for New Caledonia Nickel Development
French mining and metallurgical group ERAMET, Vale Canada and New Caledonia's South Province announced they have signed a framework agreement providing for exploration, study, and beneficiation of nickel deposits at Prony and Pernod in the south of New Caledonia. The agreement, according to ERAMET, is governed by the Mining Code passed by the New Caledonian congress in 2009. Under this code, the deposits were classified as Provincial Technical Reserves by South Province on February 12, 2012. The agreement follows the declaration of intent signed by the three entities on November 5, 2012, setting out the guidelines of a partnership for the development in New Caledonia of the mineral deposits at Prony and Pernod…. read more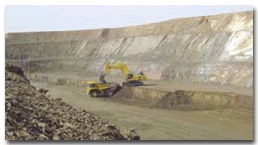 Tasiast Expansion Study Targets 848K oz/y Gold Production


Kinross Gold announced the results of the feasibility study for a planned expansion project at its Tasiast gold mine in Mauritania. The study, based on an optimal mill size of 38,000 metric tons per day (mt/d), estimates gold production during the first five years of expanded operations (2018 to 2022) at 848,000 oz/y at all-in costs of $792/oz. Cumulative production to 2029 is forecast at 9 million oz. The Tasiast mine produced 247,818 oz of gold in 2013. Initial capital expenditure for the expansion is estimated at approximately $1.6 billion, down from a pre-feasibility estimate of $2.7 billion…. read more

Platreef PEA Outlines Mechanized UG Mine


Ivanhoe Mines has reported a positive, independent, preliminary economic assessment (PEA) of its Platreef project on the Northern Limb of South Africa's Bushveld Complex. The PEA considers development of a large, mechanized, underground mine. Base case production is planned at 785,000 oz/y of platinum, palladium, rhodium and gold (3PE+Au) from 8 million mt/y of mine production. Cash costs of production are estimated at $341/oz of 3PE+Au, net of byproducts. Pre-production capital is estimated at approximately $1.7 billion, including $381 million in contingencies. A pre-feasibility study (PFS) is under way, with completion targeted for the second half of 2014…… read more

Top
| | |
| --- | --- |
| THIS MONTH IN COAL | |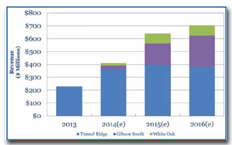 Alliance Reports Another Record Quarter


Officials at Alliance Resource Partners have announced strong Q1 2014 operating results, including 25% increases in the Appalachian region, culminating in 14 years of consecutive growth. The numbers, according to CEO Joe Craft, were driven by a major longwall move at the Tunnel Ridge operation and early production at the new Gibson South mine. "Collectively, our operations were able to operate efficiently despite severe winter weather," he added. Weather-related transportation disruptions in the Illinois Basin and cessation of operations at Pontiki in Q4 2013, however, resulted in lower Q1 2014 sales, despite higher sales volumes from the longwall …. read more

MSHA Issues Final Coal Dust Rule


In response to a rebound in both the number of cases and severity of pneumoconiosis, or black lung disease, U.S. Mine Safety and Health Administration (MSHA) officials have released a final rule on new allowable respirable dust levels for the coal mining industry. The final rule indicates a 25% reduction in permitted levels of breathable coal dust to 1.5 from 2 milligrams per cubic meter of air. This also halves the standard to 0.5 from 1 for certain mine entries and miners with pneumoconiosis. Dust samples, meanwhile, will now be mandated whenever mines operate at 80% of production— up from 50%; the new level, MSHA officials said, is "more representative of actual working conditions." …. read more

James River Files for Chapter 11
James River Coal Co. announced that it and its subsidiaries have filed voluntary petitions for reorganization under Chapter 11 of the Bankruptcy Code in the Bankruptcy Court for the Eastern District of Virginia Richmond Division. The company intends to use the Chapter 11 process to continue implementing a comprehensive turnaround plan aimed at addressing its challenges in the changing coal mining industry. James River expects its mining operations and customer shipments to continue in the ordinary course throughout the restructuring process. In conjunction with its restructuring, James River will enter into a $110 million…. read more
| | |
| --- | --- |
| FEATURE - Discoveries and Developments | |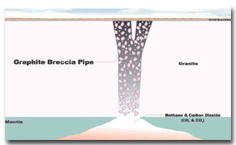 Mineral Exploration Strategies
Integrating new technology with historical data, geological intuition and a little luck, companies are finding success where others have not

By Steve Fiscor, Editor-in-Chief

Every year the great minds in the field of geology, mineral exploration, and project development gather at the Prospectors & Developers Association of Canada's (PDAC) convention in Toronto. With the size and scope of the convention, it's sometimes easy to lose sight of the fact that the driving force behind the organization is mineral discoveries and project development. During the convention, PDAC organized a Discoveries & Developments session. The session covered gold discoveries, but it also touched on other minerals, such as graphite, copper uranium and diamonds. These mineral discoveries were not necessarily new and they were worlds apart geologically. What they shared was a contrarian approach with new technology……. read more

For more companies with products in the Exploration Equipment market -
Go Here
| | |
| --- | --- |
| FEATURE - Slope Stability | |

Recovering from Bingham Canyon's Record-setting 2013 Slide


Rio Tinto's Utah copper operation rebounded rapidly to regain full production

By Russell A. Carter, Managing Editor

When a massive slab of material high on the northeastern wall of the huge Bingham Canyon open-pit copper mine broke loose last year, it was probably the least-unexpected event to occur in the mine for some time. Geotechnical personnel at the northern Utah mine, owned by Rio Tinto and operated by Kennecott Utah Copper (KUCC), had been monitoring ground movement in that part of the pit, known as the Manefay fault area, for months; meanwhile, mine operations teams had identified areas of possible major impact in case of a slide and had developed an escalating set of "threat levels" to limit or halt access to the mine in response to worsening conditions. By February 2013, the mine knew from ground-movement data—collected from a 220-prism network, extensometers, time domain reflectometry, microseismic array, IBIS and GroundProbe slope stability radars—that a slide was inevitable and imminent. What surprised everyone, when it finally occurred at 9:30 p.m. on April 10, was its overall size and scope, involving an estimated 147 million tons of material that buried more than 95% of the pit floor... read more

Top
For more companies with products in the Slope Stability market -
Go Here
| | |
| --- | --- |
| FEATURE - Utility Equipment | |

Underground Mine Utility Vehicles Maintain the Workflow


New models are safer, speedier and designed for greater overall usefulness

By Steve Fiscor, Editor-in-Chief

One of the most active areas of product development in the utility sector has been in concrete/shotcrete handling and application technology, and almost all of the leading suppliers have expanded their product portfolios with new concrete transporter/ mixer or sprayer models. It's also an area that clearly illustrates the increasingly blurred line that separates utility equipment from production gear. For example, given the importance of effective and efficient ground control operations for safety and the overall underground production sequence, shouldn't concrete transport and spray vehicles be considered on par with roof drills and bolters—and shouldn't both be regarded as vital to production? Specialty concrete vehicles are only one segment of this crucial and very active equipment category…... read more

For more companies with products in the Utility Equipment market -
Go Here
| | |
| --- | --- |
| FEATURE - Screens | |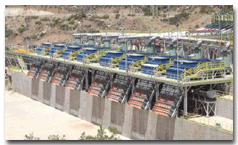 On Deck: Screens for all Processes


Accuracy, durability and longevity—key features that screen operators demand

By Simon Walker, European Editor.

Screening plays a vital role in mineral processing, helping to optimize plant throughput by providing accurately sized fractions for further treatment or for direct sale. Often located at the front end of a plant, screens are regularly subjected to the full force of coarse rock, with all that entails in terms of abrasion and wear. Hence the choice of screening media—wire, polyurethane, rubber or hybrid—can be critical in terms of optimizing screening costs, with bad choices hitting hard on the bottom line. According to Kurt O'Bryan, Weir Minerals' global product manager for screen and screen media products, screening and screen media are the most important processes in any crushing or comminution plant. "Choosing the proper size and media..... read more

Top

For more companies with products in the Screens market -
Go Here
| | |
| --- | --- |
| 2nd HAND MARKET | |
The latest listings from the World Mining Equipment Market - for more details click the image
For more details on the WME - Market -

Go Here

Water-powered Drill Technology Offers Benefits for Tailings Dam Rehab


LKAB Wassara, the Swedish company that develops and manufactures unique water-powered drill systems for surface and underground operations, noted that there are more than 48,000 dams in the world that have a structural height above foundation of 15 m or more. Most have water seepage problems to some extent, raising the questions of: how many are leaking to a point where rehabilitation is required, and what's the best way to do it? A common method to rehabilitate a dam is to create a seal—a concrete wall or a grout curtain, for example—usually accomplished by drilling boreholes up to 100 m or more deep, then injecting grout into the holes to seal any cavities. This can be done either during construction or later. Older dams may undergo rehabilitation several times…. read more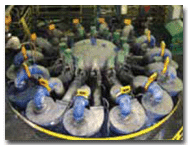 New Technology for Cyclones and Grind Optimization


CiDRA Minerals Processing Inc. displayed its CYCLONEtrac Classification Optimization family of products at the SME Annual Meeting and Exhibit held in February in Salt Lake City, Utah. Describing the family of products as novel, complete turn-key systems that enable reliable optimization of classification at the individual hydrocyclone level, the company said the CYCLONEtrac Oversized Monitoring system (OSM) and CYCLONEtrac Particle Size Tracking system (PST) provide reliable, real-time coarse particle monitoring and particle size tracking on individual hydrocylones, enabling plant operators to reduce process upsets, improve closed circuit grind and classification, and maximize…… read more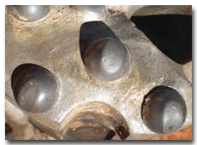 New Drill Bits Last 3 to 5 Times Longer


Sandvik has announced the release of a new range of drill bits for mining exploration, production and grade control applications that are claimed to deliver substantial increases in bit life, particularly in challenging ground conditions. Its new Diamond Enhanced (DE) Carbide range of drill bits offer far superior wear- and abrasion- resistant characteristics in difficult mining conditions, according to the company, which noted that the properties of DE Carbide bits have resulted in increases in bit life by a factor of three to five times— greatly reducing the need for multiple bit…. read more

Top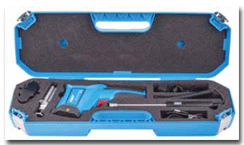 Infrared Kit Reads Temps, Takes Photos


SKF has launched the SKF TKTL 40, a portable, lightweight, multifunctional instrument for measuring temperatures from a distance. The device, according to the company, is the only infrared thermometer in its class that can take photos and videos showing the temperatures measured, enabling engineers to measure surface temperatures with greater ease and safety. The SKF TKTL 40 can measure and display several environmental properties simultaneously, which can then be stored, recalled and exported to a computer. It allows accurate temperature readings of very small .…… read more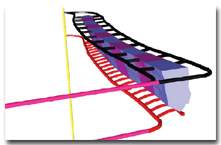 Acquisitions Accelerate as Hexagon, Wenco and Foster Wheeler Expand Their Assets


Hexagon AB, a global provider of design, measurement and visualization technologies, announced it recently entered into an agreement to acquire Mintec Inc., a resource modeling, optimization, mine planning and scheduling software developer based in Tucson, Arizona, USA. Mintec's MineSight, the company's modeling and mine planning brand since 1970, is well-known in the industry. Hexagon said it has been active…. read more


Bearing Line Handles Larger Loads


Baldor Electric's Dodge Hydraulic ISAF bearing is now available with higher load ratings. The Hydraulic ISAF pillow block bearing with a patented hydraulic mount and dismount system is now available with higher capacity, 231-series spherical bearings and is interchangeable with industry standard SDAF housing dimensions. The HISAF 231 is available in bore sizes of 9-7/16 in. through 14 in. and is suited for large bulk handling conveyors typically found in the mining industry. The company…. read more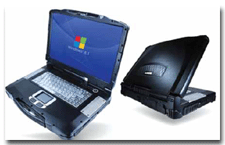 Rugged Laptop Gets Speed, Graphics Updates


American Reliance (AMREL) announced major upgrades to the ROCKY RF10, which it claims is the world's only 17-in. class fully ruggedized laptop. AMREL said it has improved the RF10 with a faster processor, expanded memory, Solid State Drive option, and faster graphics processing. Noting its large display size, the company said it's well suited for visual applications such as video streaming and mapping. Modular, open platform design, and a large number of configurable I/O ports ensure  .…. read more

Top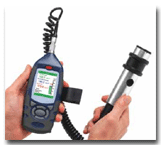 Monitor Measures Dust Hazards in Real Time


Casella's CEL-712 Microdust Pro monitor is a small, rugged, handheld instrument that measures concentrations of inhalable dust in real time for display on its high-contrast color LCD. With a wide detection range (0.001 to 25,000 mg/m3) and full data logging, it can be used independently to measure material processes or to capture release events such as bag breaks, or can be paired with a cyclone, filter cassette, and sample pump for size-selective or gravimetric monitoring….read more
JUNE 10–12, 2014: Euro Mine Expo, Skellefteå, Sweden Contact: Web: www.euromineexpo.com
JUNE 12–13, 2014: MEMSA Technical Symposium, Clearwater Beach, Florida, USA Contact: Web: www.miningelectrical.org/this-year-s-meeting.html
AUGUST 24 - 26, 2014: AUSASIA MinTech 2014 Conference & Exhibition, Perth, Australia. Contact: Teresa Bildstein - Programme Director; Tel: +61 2 2992 1023; E-mail: teresa.bildstein@iqpc.com.au or lidrus@mining-media.com ; Web: www.ausasia-mintech.com
SEPTEMBER 16–18, 2014: China International Mining Expo 2014 at the New China International Exhibition Center, Beijing Contact: Web: www.bjminexpo.com/
SEPTEMBER 23–25, 2014: IMEX 2014, Las Vegas Convention Center, Las Vegas, Nevada, USA. Contact: Tim Fearney, show director. Tel: +1 678-822-9804; E-mail: tfearney@mining-media.com; Web: www.imex2014.com
OCTOBER 1–4, 2014: 46th International October Conference on Mining and Metallurgy, Hotel Jezero at Bor Lake, Bor, Serbia. Contact: Web: www.ioc.tf.bor.ac.rs
OCTOBER 12–16, 2014: 32nd International Conference and Exhibition in the Zhengzhou Research Institute of CHALCO (China). Contact: Sudipta (Dipa) Chaudhuri; Tel: 91 982 328 98 17; E-mail: icsoba@icsoba; Web: www.icsoba.info
OCTOBER 22 - 24, 2014: SUMATRA MINER Innovations in Coal, Mining, Energy, Oil & Gas Conference & Exhibition, Palembang, South Sumatra, Indonesia. Contact: Dimas Abdillah - Event Director; Tel: +62 85711225699; E-mail: dabdillah@mining-media.com or lidrus@mining-media.com; Web: www.sumatra-miner.com
For a full calendar of mining industry conferences and events - click here
| | |
| --- | --- |
| WHO'S MOVING WHERE | |
Potash Corp. appointed Jochen Tilk as president and CEO, effective July 1. After 27 years, Bill Doyle will step down as president and CEO, but remain employed with the company as a senior advisor through June 2015. Tilk most recently served as president and CEO of Inmet Mining.

African Consolidated Resources appointed Roy Pitchford CEO. Pitchford has held the position of CEO for African Minerals Ltd., Cluff Resources Zimbabwe Ltd., Delta Gold Zimbabwe Ltd., African Platinum plc and Zimbabwe Platinum Mines Ltd.

Claude Resources appointed Mike Sylvestre as interim president and CEO following the retirement of Neil McMillan. Sylvestre is a member of the board of directors of Claude. Sylvestre brings more than 35 years of mining experience largely acquired during his career with the former Inco Ltd.

Mechel OAO appointed Valery Sheverdin as vice president for corporate security. Prior to his appointment, Sheverdin headed Mechel OAO's corporate security division.

Pål Kildemo has been appointed head of investor relations in Norsk Hydro ASA.

Aldridge Minerals Inc. appointed Han Ilhan as president and CEO. Most recently, he served as the vice president and director of global mining business at URS.

Gindalbie Metals Ltd. announced that Dale Harris, managing director, will become CEO of Karara Mining Ltd., to directly oversee KML's operation, the continued debottlenecking and ramp-up of production at the Karara project. Acting CEO and CFO Paul Sims has resigned, but agreed to remain an employee of KML until July. Harris will step down from his position as managing director. Michael O'Neill has been appointed as acting managing director of Gindalbie.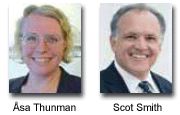 Åsa Thunman has been appointed executive vice president and general counsel of Sandvik. Scot Smith has been appointed president of Sandvik Mining. Both will be included as new members of group executive management. Thunman is currently senior vice president general counsel of Securitas AB. Smith is currently president of the Sulzer Pumps Division. Gary Hughes, president of Sandvik Mining, will assume the position of head of sales and marketing for the same business area.
About - providing an abreviated version of the current print edition of E&MJ, WOMP is distributed throughout the world to decision makers in the global mining industry, the last week of every month.

Subscribe to E&MJ - To receive your own copy of the print edition of E&MJ, click here , and complete your details. E&MJ is available free of charge to qualified readers.

Contact - if you have views, opinons or comments or editoral that you would like to submit, we would be delighted to hear from you - click here

Top