Features

Conveyor Technology Rolls Ahead to Keep Pace with Industry Demands
New drives, belts and rolling............read more

New System Enables Fleets to Tailor Maintenance Programs
Engine oil diagnostic system provides oil quality... read more

Europe Advances Educational Efforts in Mining Engineering
Several notable education and R&D initiatives are.......read more

Partnership Miners Turn to Integrated Technology
To offset turnover and share data in a more timely ......read more






To update your details or renew your current print subscription or to receive your own edition of the print version of E&MJ -

CLICK HERE

BHP Billiton Makes a Bid for Rio Tinto- As the November edition of E&MJ went to press, the news of an all stock takeover bid by BHP Billiton for Rio Tinto broke. This $150 billion deal, if consummated, would certainly be the largest in the history of mining, and depending on how much more BHP has to sweeten the pot, it could be the largest business deal ever. BHP Billiton is offering three BHP shares (£16.56) for each Rio Tinto share (£52.96).
The two companies share similarities, yet they also have striking differences in management philosophies. Both have aggressive young CEOs that have only been in........ read more

Steve Fiscor, Editor in Chief

CVRD Reports Record Capital Investment Budget for 2008 - Companhia Vale do Rio Doce's (CVRD) board of directors has approved an investment budget of $11 billion for 2008, the largest annual investment program ever undertaken by the Brazilian industrial giant and thought to be the largest by any mining company in the world. The program involves more than 30 projects located in Brazil, Peru, Chile, Canada, Australia, Indonesia, New Caledonia, Mozambique and Oman. Investments in Brazil will account ......... read more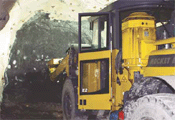 Lundin'sTriple Play Covers Expansion, Silver Sales - As E&MJ went to press with October's Nordic focus report, Lundin Mining Corp.'s board of directors kept rolling out releases. First, on September 20, the company participated in the New York Stock Exchange's opening bell ceremony to mark the start of trading in its common shares. These continue to trade on the Toronto Stock Exchange as well and, in the form of Swedish Depository Receipts, on the OMX Nordic Exchange. But the company has been suspended from trading....... read more

Top
Yamana Outlines Post-Merger Growth Strategy - Following the merger of Meridian Gold and Northern Orion into Yamana Gold (See E&MJ, October 2007, p. 10) Yamana released a press statement on October 18 outlining its strategic plan for exploiting the combined mining assets gained from the acquisition. The long-term plan, according to Yamana's management, is focused on organic growth, initially targeting production of 1.2 .... read more
Report Predicts China Planning to Increase Mining Resource Tax - Interfax-China reported in October that China intends to further increase the mining resource tax in the near future to better reflect high profits and promote sustainable development in the mineral resource sector. "The Ministry of Finance will further reform and improve the existing resource tax system. The current level of the resource tax is still too low compared to....read more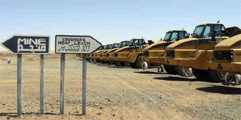 Alvenius: Aquarius to Algerian Gold - Although by area it is the second largest country in Africa, Algeria is not one of the continent's major mining economies. There is a tradition of iron ore and phosphate rock mining but overall, the government believes, the nation's non-hydrocarbon mineral resource base remains underexploited. Progress has been spotty but a fresh start is under way, propelled by the U.K.-based company GMA Resources and suppliers such as Swedish piping specialist Alvenius Industrier. The country's second gold operation, at Amesmessa, should first pour late in 2007...... read more

Top
De Beers Sells Diamond Tailings Resources - At the end of October, De Beers Consolidated Mines (DBCM) announced that it had agreed to sell a number of its Kimberley Tailings Mineral Resources (TMRs) to the Small Miners Forum (SMF). These TMRs have accumulated as a result of the mining and processing of the primary kimberlite pipes of Bultfontein, Dutoitspan, De Beers, Kimberley and Wesselton mines, and the retreatment of old TMRs has been a major source of production in the Kimberley area since 1978... read more
Newmont to Acquire Miramar Mining for $1.5 Billion - Newmont Mining Corp. and Vancouver, British Columbia-based Miramar Mining Corp. announced on October 9 that they have entered into an agreement that provides for the acquisition by Newmont, with the unanimous support of the Miramar board of directors, of all the outstanding common shares of Miramar for C$6.25 cash per common share. The acquisition will be effected through a take-over bid, the full details of which were to be presented in Newmont's take-over bid circular..... read more

Minto Copper-Gold Mine Opens in Yukon - Sherwood Copper Corp. held a formal opening ceremony on October 11 for its Minto copper-gold mine in Yukon, Canada. Sherwood acquired the Minto project in June 2005 and re-drilled the deposit to what it describes as "modern reserve standards," then completed a bankable feasibility study that outlined funding and building a $100-million open-pit copper-gold mine. The company began waste stripping in April 2006, plant construction in June 2006, completed the feasibility in August 2006 and closed its bank financing.... read more

Top

Utah Uranium Mine Obtains Operating Permits - Denison Mines Corp. said it has received all of the necessary operating permits from the U.S. Bureau of Land Management and the State of Utah for the company's Tony M mine located within the Henry Mountains Complex west of Denison's White Mesa conventional uranium mill. Rehabilitation of the mine has been under way under an exploration permit since May, and this activity has, according to the company, enabled it to .... read more

Gold Fields Sells Venezuela Assets - Gold Fields Ltd. said it has reached an agreement to shed its assets in Venezuela to Rusoro Mining Ltd., for approximately $532 million. Rusoro will pay Gold Fields a minimum of $150 million in cash, $30 million in convertible debt, and 140 million Rusoro shares, which will be approximately 38% of the outstanding shares of that company after the transaction has been concluded. The transaction includes Rusoro acquiring …… read more

Kinross Reports on Paracatu Gold Expansion, Mexican Exploration Agreement - Kinross Gold reported in early November that the Paracatu gold mine expansion project in Brazil is on schedule for start-up in mid-2008. Physical construction is approximately 57% complete, with capital committed or spent to date approximately 83% of budget. Steelwork for the crusher and grinding buildings is well advanced with steelwork beginning in the flotation area. All major equipment has been received at site or is on schedule for delivery. Preliminary environmental approval…. read more

Top

Breakwater Suspends Milling After Leakage Discovered - Toronto, Canada-based Breakwater Resources Ltd. announced on October 18 that it recently discovered discharge of water from the Soledad tailings impoundment area, which has necessitated temporary suspension of milling operations at its Mochito mine in Honduras. According to the company, preliminary investigations indicated that the discharge is related…. read more


Xstrata Approves Koniambo Nickel Project - Xstrata plc has approved the development of the Koniambo project, which encompasses a major open-pit nickel mine, metallurgical plant and associated infrastructure in the North Province of New Caledonia. Xstrata Nickel owns a 49% stake in Koniambo Nickel SAS (KNS); the remaining 51% share is held by New Caledonian joint venture partner Société Minière du Sud Pacifique (SMSP). Xstrata Nickel will lead the project implementation and operations development on behalf of KNS and has the right to appoint the president of KNS. Xstrata's…. read more


Vast Heavy Mineral Deposit Discovered in NSW - Brisbane, Queensland-based Bemax Resources recently reported a major new heavy mineral sands discovery. The new prospect, named Atlas, is located in the Willandra East area of New South Wales' Murray Basin. The deposit has been followed along strike northeast to southwest and has been intersected on a further five drill lines at this time. Lines have been drilled with approximately 2.5- to 3-km spacing…. read more

Top

Varvarinskoye Initiates Mechanical Commissioning of Copper/Gold Circuit - European Minerals Corp. (EMC) reported that the president of Kazakhstan, Nursultan Nazarbayev, visited the Varvarinskoye gold/copper project on September 14, 2007, where he initiated a 50,000-mt ore blast in the main pit and started up the milling circuit ready for mechanical commissioning. The operation is being run by EMC's Kazakh operating company, JSC Varvarinskoye (JSCV)…. read more


Production Continues to Ramp-up at CSH Gold Mine - Jinshan Gold Mines reported in mid-October that gold production from its CSH mine in China had reached 13,926 gold ore oz, or 10,143 oz of gold, since the company commenced operations on July 29. The company said it continues to pursue operational milestones at the mine, including ongoing ramp-up of production to nameplate capacity of approximately 10,000 oz of.…. read more



First Phase of Kamoto Copper Project on Track for Production Start - While the huge greenfield Tenke Fungurume copper project in the Democratic Republic of Congo has been center stage for some time, the brownfield Kamoto project in the Kolwezi district, about 220 km northwest of Lubumbashi, has also been attracting attention lately as the Kamoto Joint Venture is close to starting refined metal production. Key mine components were ordered a year ago, the construction team build-up began in January 2007, and extraction commenced at the Kamoto underground and T17 open-pit mines in April…. read more


Goldbelt Acquires Barrick's West African Au Projects - Goldbelt Resources Ltd. announced in October that it had concluded an agreement to acquire all of Barrick Gold's West African gold projects in Guinea, Mali and Burkina Faso. The agreement, according to Toronto, Canada-based Goldbelt, gives it the opportunity to capitalize on Barrick's previous gold exploration efforts in this region of West Africa. The assets include two exploration licenses in Guinea, nine exploration licenses and applications in Mali and seven exploration licenses in Burkina Faso…… read more

Top
Peabody Spins-Off Patriot Coal - Peabody Energy recently completed the spin-off of coal assets and operations in West Virginia and Kentucky. The move was accomplished in late October through a special dividend of all outstanding shares of Patriot Coal Corp., at a ratio of one share of Patriot Coal stock for every 10 shares of Peabody held. Patriot trades on the New York Stock Exchange under the ticker symbol PCX and has 26.6 million shares outstanding…. read more

Rio Tinto Explores Options for RTEA - When Rio Tinto announced its acquisition of Alcan, it also announced that a strategic review of all the assets of the enlarged group would be undertaken. As part of that review Rio Tinto has decided to explore the option to sell some or all of Rio Tinto Energy America (RTEA) its wholly-owned U.S. business unit that is the second largest U.S. coal producer by tonnage…... read more

Top

Jinhuagong Sets New Monthly Production Record - Using a fully automated plow longwall system, which it commissioned in 2005, the Jinhuagong mine, located near Datong, China is setting production records. With an availability of more than 95%, the 800-kW DBT Gleithobel GH 38 plow system achieved the best shift output of 3,760 metric tons (mt) in July 2007. The best daily output reached 5,700 mt.…... read more


Xstrata Assumes Control of Tahmoor in Australia - Xstrata Coal recently announced the successful acquisition of a majority shareholding (85.85%) in Austral Coal, via its subsidiary Helios Australia, following Centennial Coal's acceptance of its cash offer of A$1.83 per share, valuing Austral at approximately A$557M on a fully diluted basis (US$510M).…... read more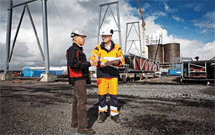 Conveyor Technology Rolls Ahead to Keep Pace with Industry Demands
New drives, belts and rolling components maintain capacity but require less energy and maintenance
By Steve Fiscor, Editor-in-Chief and Russell A. Carter, Managing Editor

For years, in-pit crushing systems and overland conveyors have been a viable option for operators of large surface mines looking for ways to counter rising haulage-related labor, fuel and tire costs. Even shorter, plant-site conveyors have been asked to deliver more—at higher rates, steeper angles and with better resistance to normal wear and tear. With mine operating costs becoming even more intense due to high demand for mineral commodities coupled with a squeeze on available human and equipment resources, the role of conveyors in the mining and milling process has taken on additional importance……. read more


New System Enables Fleets to Tailor Maintenance Programs
Engine oil diagnostic system provides oil quality analysis in real time and alleviates disposal costs By Steve Fiscor, Editor-in-Chief

Maintaining mining equipment fleets may not be the most glamorous job at the mine, but it's probably one of the most important. Unplanned downtime is the worst, and maintenance managers try to avoid those situations as much as possible. They use a set of tools to routinely schedule downtime for equipment maintenance so that it least affects the production cycle. At each oil change interval, maintenance managers gather a lot of information from drain analyses. What happens between oil change intervals? Now maintenance planners have two new tools available to them—FluiPak and FluiPak Lite—that provide insight into what's happening with oil in the crankcase in real time. The Lubrizol Corporation developed both systems to pull engine oils and sample them continuously. For more than 75 years, Lubrizol has...... read more

Top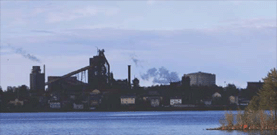 Europe Advances Educational Efforts in Mining Engineering Several notable education and R&D initiatives are aimed at keeping the region's miners and equipment suppliers at the top of the technology heap.
By Kyran Casteel, European Editor

The past 12 months have been extraordinarily dynamic for Nordic miners, mining and mineral processing equipment and technology suppliers alike, as mentioned in last month's E&MJ Scandinavian Report. But the long-term pressures on the international competitiveness of the mining companies remain in place and the search for greater productivity at lower cost must continue. However, the region has an excellent record of innovation and the relatively small workforce has plenty of career choices. So the mineral industry requires a proactive and comprehensive approach to securing both the education and the research and development programs that are crucial to long-term success. Here's a brief look at initiatives in the fields of further education and R&D…... read more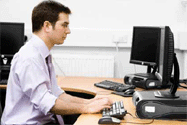 Miners Turn to Integrated Technology
To offset turnover and share data in a more timely fashion, mining companies are looking at new software tools
By Steve Fiscor, Editor-in-Chief

The demand for technical expertise at the mine is greater than ever, and the problem will not abate as long as the mining market remains robust. Fortunately, a few software companies and mining consultants are laying the groundwork for the future. They are developing sustainable enterprise-wide systems that work the same no matter who is in the seat. When engineers or managers move from one mining operation to another, they know how to work the systems at the new company and the former employer can more easily fill the vacancy..... read more

Top

Normet: Going Global - Like other Nordic equipment suppliers, Finland's Normet is sensible to the evolution of the mining and tunneling markets. The group has been making moves necessary to operate most effectively in the global marketplace and in October announced the formation of a new distribution network, Normet International Ltd. Founded in 1962, Normet has established an excellent reputation in the niche market for mechanized utility vehicles for…. read more

Caterpillar, Rio Tinto Reach Technology Agreement - Caterpillar Inc. and Rio Tinto recently forged a three-year agreement for Cat's CAES and Aquila drill and dragline systems to be the preferred standard at the mining company's open-pit operations worldwide. The agreement covers nine Rio Tinto business units operating more than 30 mines in Australia, the United States, Canada and Namibia. The Caterpillar high-precision GPS mining technology products.…… read more

Liebherr Extends Mining Support Network - In order to maintain the reliability and availability of mining shovel and backhoe hydraulic excavators supplied to mining customers worldwide, the Liebherr-France mining division reports that the Liebherr Group will continue to invest in its spare parts logistic structure. The most recent investment, totalling €5 million, is in a regional logistic center in Siberia…. read more

Top

Metso to Expand Indian Manufacturing and Foundry - Metso Minerals plans to expand its manufacturing and foundry capacities in India with a combined investment of €12.5 million ($17.7 million) based on increased demand for crushing and vibrating equipment and pumps, and related service products in India. The expansions will be completed by the end of 2008.
Capacity for crusher wear parts and pump castings at the company's steel foundry in Ahmedabad in Gujarat will be more than tripled .…… read more

Timken Saves Millions at Robinson Copper Mine - The Timken Co. claims it has provided a predictive maintenance program to Robinson Nevada Mining Co. (RNMC) that has helped the mine avoid several million dollars of unscheduled downtime since April 2006. RNMC, a division of Quadra Mining Ltd., turned to Timken to provide condition monitoring and bearing maintenance training as well as bearing repair services for its Robinson open pit copper and gold mine near Ely, Nevada, USA. Since the inception of Timken's training, RNMC technicians have been able to collect data on…. read more

Lundin Buys Safety Chambers for Neves-Corvo - Lundin Mining Corp. (See p. 5, this issue) has ordered two 20-person Refuge Chambers from MineARC Systems of Australia for installation in its Neves- Corvo mine in Portugal. The MineARC Refuge Chambers provide a safe haven for underground miners in the event of an emergency. According to the manufactuer, the MineARC Refuge Chambers can sustain life for up to 36 hours. Each chamber comes fitted with independent oxygen systems, including oxygen candles…. read more

Radar System Improves Safety at Sunrise Dam Mine - The Sunrise Dam mine, a deep open-pit gold operation located in Western Australia, has selected the MSR 200 radar system to improve operational safety and risk reduction in the pit. The MSR (Movement and Surveying Radar) 200 scans the selected open-pit wall on a continuous basis to detect movement in the rock surface. The system will generate slope-stability alarms…. read more

Top

Low Profile LHD and Truck Join the Atlas Copco Lineup - Atlas Copco has launched two new underground vehicles, the Minetruck MT436LP and the Scooptram ST1030LP. They are the latest additions to the company's low profile mining fleet. At just 1.84 m high, the Scooptram ST1030LP is 51 cm lower than the standard Scooptram ST1030 and has a tramming capacity of 10 mt. The ST1030LP features double display screens in the cab, relaying feed from three cameras to provide optimum visibility and.….read more


Rock Machine Replaces Drilling and Blasting- The RSMM1500-D10 is Rocksaw's first production rock mining machine, designed to excavate materials from locations where drilling and blasting are not possible due to environmental regulations or in areas where pipelines and other underground systems pose a hazard. The Rock Miner weighs 200 tons, is powered by a Caterpillar 3512TA diesel engine delivering 1,500 hp, and has a production capacity of 500–750 t/h, depending on the material being excavated…. read more
JANUARY 17-20, 2008: IME 2008 Exhibition and 2nd Asian Mining Congress, Kolkata, India. Contact: The Mining, Geological & Metallurgical Institute of India; Tel: 91(33) 23573482; Fax: 91(33) 22435653; E-mail: mgmi@cal2.vsnl.net.in; Web: www.indianmining.com

FEBRUARY 5-6, 2008: Conference on Minerals Engineering, Luleå Technical University, Luleå, Sweden. Contact: Bertil Pålsson, Mineral Processing Division, LTU; Tel: 46 920 491314 Fax: 46 920 97364; E-mail: Bertil.Palsson@ltu.se

MAY 14-15, 2008: The Canadian Mining & Industrial Expo 2008, Sudbury, Ontario. Contact: Darren Ceccarelli; Tel: 705-929-7469; Fax: 705-525-0626; E-mail: dac@vianet.ca; Web: www.dacshows.com

JUNE 9–11, 2008: MASSMIN 2008–5th International Conference & Exhibition on Mass Mining, Luleå Technical University, Luleå, Sweden. Contact: Prof. E Nordlund; E-mail: info@massmin2008.com; Web: www.massmin2008.com

JULY 22-24, 2008: Queensland Mining & Engineering Exhibition 2008, Mackay, Queensland. Contact: Reed Exhibitions; Tel: 02 9422 2955; Fax: 02 9993 8342; Web: www.qme.reedexhibitions.com.au

SEPTEMBER 22-24, 2008: MINExpo 2008, Las Vegas, Nevada, USA Contact: Hall Erickson; Tel: 800-752-6312; Fax: 630-434-1216; E-mail: minexpo@heiexpo.com; Web: minexpo.com

For a full calendar of mining industry conferences and events - click here

Rio Tinto and Alcan have named the executive management team that will form the functional and operating structure of Rio Tinto Alcan. The organization is conditional, and will become effective, upon the completion of Rio Tinto's acquisition of Alcan Inc., expected in the fourth quarter of 2007. Dick Evans, Alcan's president and CEO, will become chief executive of the combined aluminum product group, Rio Tinto Alcan. The leaders of Rio Tinto Alcan's Business Units will include: Steve Hodgson, president and CEO, Bauxite and Alumina; Jacynthe Cote, president and CEO, Primary Metal; Christel Bories, president and CEO, Engineered Products, Rio Tinto Alcan. Phillip Strachan, who will lead the Finance function at Rio Tinto Alcan, will also be responsible for Business Planning and Analysis, Information Systems and Technology, and Business Improvement.
BHP Billiton announced the appointment of Mike Ferraro as chief legal counsel. The company also announced the appointment of Graham Kerr as president of its Diamonds and Specialty Products Customer Sector Group.

Top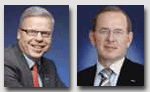 Svante Nilsson has been appointed acting CEO for Boliden AB. Harri Natunen, currently president of the Kokkola zinc smelter in Finland, has been appointed acting president Business Area Smelters. Tom Niemi, deputy CEO, has decided to leave the company.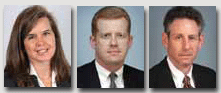 Solvay Chemicals, Inc. announced that Marcie Peters has been appointed vice president, Supply Chain; Cameron Berry has been appointed business director, Soda Ash; and Gary Waller has been appointed director, Customer Services and Imported Products.
El Nino Ventures announced the appointment of Jean Luc Roy as CEO and director. Harry Barr has resigned as chairman, CEO and director..

Endeavour Silver Corp. announced the appointment of David Howe as vice-president, Mexico Operations.

Becker Mining Systems AG has appointed Stephan Becker vice president of Technology.
Paul Brereton-Stiles, has been appointed manager of Mintek's Measurement and Control division. The company also announced the appointment of Deon Slabbert as president of the Corrosion Institute of Southern Africa.
About - providing an abreviated version of the current print edition of E&MJ, WOMP is distributed throughout the world to decision makers in the global mining industry, the last week of every month.

Subscribe to E&MJ - To receive your own copy of the print edition of E&MJ, click here , and complete your details. E&MJ is available free of charge to qualified readers.

Contact - if you have views, opinons or comments or editoral that you would like to submit, we would be delighted to hear from you - click here

Top