The latest from the
World Mining Equipment
Video Library
View



Making Ends Meet

Inflationary pressures are affecting all businesses. While many businesses can pass this additional cost along to their customers, the mining business cannot. In many cases, they do not set the prices for the minerals they produce, so increasing costs eat away at profit margins. The price of copper today is roughly the same as this time last year ($4.40/lb), gold is up 5% or about $100/ oz, and iron ore is down $20/dmt. With some commodities that are in high demand, such as potash and coal oddly enough, producers are certainly in the driver's seat these days. Spot prices for both have tripled in the last year and some of that is attributable to the war in Ukraine, but not all of it.
The price of fuel has everyone's attention. Many believe it's artificially imposed through excessive regulation. Permitting a refinery or pipeline may be as difficult as permitting a mine these days. Prices for diesel fuel in the U.S. have climbed .... read more


Steve Fiscor, Publisher & Editor in Chief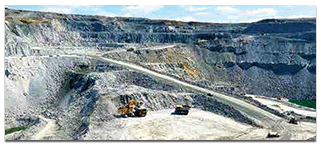 New Gold Extends Life of Rainy River
New Gold, a Canadian gold mining company, recently filed a technical report for its Rainy River mine, located in western Ontario, updating plans for the open pit and an expanded underground mine. The life of mine has been extended to 2031 with the conversion of an additional .... read more
Peru Declares State of Emergency Near Las Bambas
On April 27, the Peruvian Government declared a State of Emergency in the towns adjacent to the Las Bambas mine. The mine produces 2% of the world's copper in the southern Andean region of Apurímac. Protests led by community members against MMG, which owns the mine, are taking place, and the company has suspended its operations. The Presidency of the Council of Ministers (PCM) published its decision in the official newspaper El Peruano and covers the districts of Challhuahuacho and Coyllurqui .... read more

Top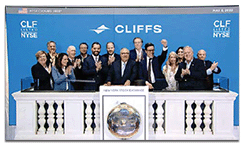 Cleveland Cliffs Celebrates 175 Years
Cleveland-Cliffs Inc. rang the closing bell at the New York Stock Exchange (NYSE) on May 3 to celebrate the company's 175-year anniversary. "For nearly two centuries, Cleveland- Cliffs has been instrumental in building modern society in the United States through the domestic steel industry," Cleveland-Cliffs Chairman, President and CEO Lourenco Goncalves said.... read more


Alcoa Announces Milestone for Alumar Smelter Restart
Alcoa Corp.'s Alumar smelter in São Luís, Brazil, has now energized its first 20 smelting pots as part of the ongoing restart of aluminum capacity at the location. Alumar's smelter is owned by Alcoa and South32 Ltd. It has three smelting lines with 710 pots. More capacity will progressively come online, with the full annual capacity of 447,000 metric tons (mt) expected to be operational by the end of 2022 ..... read more


| | |
| --- | --- |
| AROUND THE WORLD - USA & CANADA | |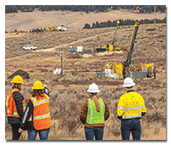 Judge Rules Against Black Butte Copper Project
During mid-April, a judge ruled that the Montana Department of Environmental Quality "inadequately" analyzed the potential environmental impacts of the Black Butte Copper Project, which is near a tributary of the Smith River. On July 16, 2021, District Court Judge Bidegaray heard oral arguments from plaintiffs and defendants regarding a legal complaint filed on June 4, 2020, by Montana Trout Unlimited .... read more


Alamos Launches Phase III Expansion of Island Gold Mine
On April 11, Alamos Gold Inc. broke ground for the Island gold mine expansion in Ontario. Already one of the most profitable mines in Canada, the expansion will increase production, lower costs, and be an economic engine for the Algoma region, according to the company. "When we first acquired the Island gold mine, we were aware of its potential," President and CEO John A. McCluskey said. "It had 1.8 million ounces (oz) of mineral reserves and resources, and through exploration investment we have increased ....read more

Top
Manitoba Company is Fined for Environmental Violations
On April 11, CaNickel Mining Ltd. was ordered to pay $200,000 after pleading guilty in the Provincial Court of Manitoba to two offenses, which included violations of the Metal Mining Effluent Regulations under the Fisheries Act. The fine will be directed to the Government of Canada's Environmental Damages Fund. Following an investigation by Environment and Climate Change Canada enforcement officers, CaNickel Mining was charged in December 2018. The company was charged with one count of depositing or allowing the deposit of an effluent .... read more


| | |
| --- | --- |
| AROUND THE WORLD - Latin America | |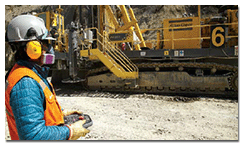 Chile Rejects Permit for Los Bronces IP
The Environmental Assessment Service of Chile (SEA) has issued its formal decision (an RCA) to reject the environmental permit application for Anglo American's Los Bronces Integrated Project (LBIP). The RCA follows SEA's earlier recommendation to reject LBIP's environmental permit application published on April 22. Anglo American said... read more


Top
Codelco Leads ESG Responsibility Ranking in Mining Sector
For the seventh consecutive year, the Chilean state-owned copper mining company (Codelco) led in the ranking of the national mining sector in terms of environmental, social and corporate governance responsibility (ESG), prepared by Merco, and it is located in seventh place in the general classification within the 100 companies that entered the list in this version. Codelco rose 12 positions. "This significant advance in the classification is very valuable for us, since it recognizes the commitment of the workers of Codelco who are in action to respond ... read more


| | |
| --- | --- |
| AROUND THE WORLD - Australasia | |
Underground Mining Restarts at King of the Hills
Red 5 Ltd. reported that underground mining recommenced at the King of The Hills gold mine at the end of March, while process plant commissioning advances. Located 28 kilometers (km) north of Leonora in the eastern Goldfields region of Western Australia, the project remains within budget and on schedule …. read more


Top

Northern Star's Exploration Campaign Adds More Ounces
Northern Star Resources Ltd. recently published an updated mineral resource and ore reserve for the 12 months ending March 31. The company's exploration campaign has grown its mineral resource by 4.3 million ounce (oz) of gold, which more than offsets mine depletion and divestments. Northern Star said it reinforces its strategy to identify growth opportunities within strongly endowed geological terrains. "Our ongoing exploration success highlights the significant opportunity that exists within our Tier-1 asset portfolio to …. read more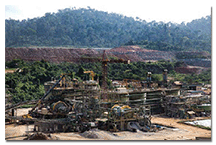 Kinross Will Sell Chirano Mine in Ghana
Kinross Gold Corp. entered into an agreement with Asante Gold Corp. to sell its 90% interest in the Chirano mine in Ghana for a total consideration of $225 million in cash and shares. The Ghanaian government has a 10% carried interest in Chirano. Upon closing of the transaction, Kinross will receive $115 million in cash. Kinross will also receive a number of …. read more
Top
Perkoa Mine Suffers Inundation, Workers Missing
Burkina Faso's government has launched a judicial investigation into a flood at a zinc mine as efforts to rescue eight trapped workers enter its third week. Eight workers remain unaccounted for following the evacuation of an underground area at Trevali Mining's Perkoa mine in Burkana Faso. Search and rescue efforts continue. Intense rainfall in the early morning of April 16 resulted in a flash flood that breached protective berms surrounding the open pit. Mining and milling operations at Perkoa remain suspended for the foreseeable future .... read more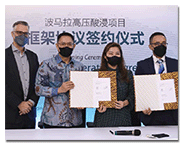 PT Vale, Huayou to Develop Indonesian Nickel Refinery
PT Vale Indonesia Tbk together with Zhejiang Huayou Cobalt Co. Ltd. recently signed a framework agreement to develop a high-pressure acid leaching (HPAL) processing facility in Pomalaa in southeast Sulawesi. Huayou will construct and implement the Pomalaa HPAL project, and PT Vale will have the right to acquire up to 30% of the shares of the Pomalaa HPAL project .... read more


Top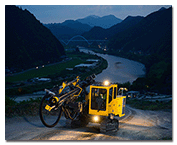 Epiroc to relocate operations from Japan to China
Epiroc will relocate the production and development of drill rigs for surface construction from Japan to its facility in Nanjing, China. The production facility in Yokohama, Japan, has been sold and will be closed. Epiroc's customer center will be relocated in the Yokohama area to keep supporting customers in Japan with product and application know-how as well as to provide overhauls, rebuilds, and .... read more



| | |
| --- | --- |
| THIS MONTH IN COAL | |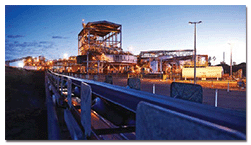 Stanmore Completes Acquisition of BHP's Interest in BMC
Stanmore Resources Ltd. has completed the acquisition of BHP's 80% interest in BHP Mitsui Coal Pty Ltd. (BMC) on schedule and in accordance with the previously announced sale agreement. "The completion of this transaction marks an important milestone in our history," Stanmore CEO Marcelo Matos said .... read more


Top
Peabody Takes Big Hit on Hedges
Peabody reported a net loss attributable to common stockholders of $119.5 million for the first quarter of 2022, compared to a net loss of $80.1 million in the prior-year quarter. Peabody's first-quarter 2022 results included a $301 million charge for unrealized mark-to-market losses related to its coal hedging activities and a $23.5 million net loss on early debt extinguishment. Peabody had adjusted EBITDA of $327.5 million in the first quarter of 2022 compared to $61.1 million in the first quarter of 2021. Revenue from coal sales increased  …. read more

| | |
| --- | --- |
| FEATURE - Haul Truck Power Options | |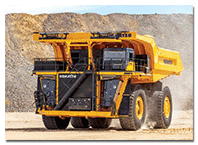 Powering Trucks for the Long Haul
Diesel engines may be here for the foreseeable future, but a host of alternative fuels, technologies and electrification options are moving swiftly through the ranks.

By Carly Leonida, European Editor

There are many good reasons why the majority of the 52,200 haul trucks in service today at mines across the globe (number taken from The Parker Bay Co.) are, in one way or another, powered by diesel engines. The power density and flexibility that these units offer, as well as the widespread availability of hardware, fuel and service capabilities create a combination that's extremely hard to beat. These advantages, coupled with the fact that haul trucks and diesel engines are relatively long-life assets, plus mining companies' general aversion to risk associated with "new" technologies, mean that the bulk of new trucks joining ..... read more



For more companies with products in the LHD market -
Go Here
| | |
| --- | --- |
| FEATURE - Production Drilling | |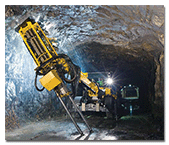 Industry 4.0 Solutions for Drilling Deliver
Stories from the field show long hole drill automation and remote control solutions give improved accuracy, production and profits.
By Jesse Morton, Technical Writer

The assertion that Industry 4.0 solutions for long hole drill rigs can help mines improve accuracy, reduce dilution and increase production gains traction with each new press release from the major original equipment manufacturers (OEMs). The solutions are purpose-engineered to reduce operator errors and to increase rig utilization, and the data and feedback from trials and new deployments appear to prove it. Recent success stories from the field support the data and indicate possible future trends in technology development ..... read more

Top

For more companies with products in the Drilling market -
Go Here
| | |
| --- | --- |
| FEATURE - Oils and Lubes | |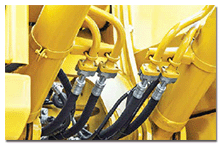 Miners Can Capitalize on Fluid Power Tech Advances
The cost of hydraulic fluid is only one variable in the equation leading to optimal hydraulic system performance. Energy conservation and environmental safety are also gaining importance in calculating a product's real value.

By Russell A. Carter, Contributing Editor

The past 18 months have been unsettling for high-volume buyers of refined hydrocarbon products such as large-scale mining operations. Supply chain, workforce and political disruptions — sometimes individually, sometimes in combination -— have nudged miners away from any notion of operational complacency amid growing concerns about the continued availability of critical consumables, rising prices for fuel and steel products, and global inflationary trends. The cost of greases and oils is an important factor when planning maintenance budgets, and prices for those products have skyrocketed, making lubricant choices even more important ..... read more


For more companies with products in the Oils and Lubes market -
Go Here
| | |
| --- | --- |
| FEATURE - Plant Engineering | |
Plant Engineering Evolves to Meet Environmental Needs
Incremental gains today will lead to substantial improvements for future flowsheets.

By Steve Fiscor, Editor-in-Chief

The mining industry has set some ambitious goals regarding sustainability. The trucks that transport ore from the pit to the primary crusher are responsible for a considerable amount of the carbon emissions at a mining operation. Crushing and comminution also consume large quantities of energy too. To attain their goals, mining companies are reviewing the entire production chain from pit to port. While the mining companies have their goals, their customers also have a similar set of needs. Some of their customers have already said they will pay a premium for a low-carbon product. Others are demanding purity levels that are difficult .... read more

Top


For more companies with products in the Plant Engineering market -
Go Here
| | |
| --- | --- |
| Video Presentations | |
The latest listings from the World Mining Equipment Video Library - to view the video, click the image.
For more details on the Video Hub -

Go Here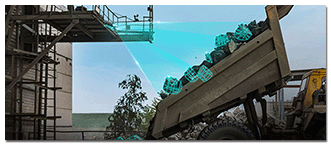 Orica Expands its Fragmentation Monitoring Solution with Fragtrack™ Crusher
Orica has announced the release of its latest fragmentation monitoring solution enabled by FRAGTrack™ Crusher, an automated pre-crusher fragmentation measurement tool delivering operational continuity in a safe .... read more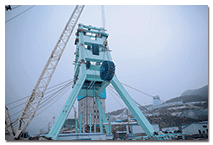 Installation Start of SIEMAG TECBERG
In early 2017 Tianjin SIEMAG TECBERG Machinery Co., Ltd., the subsidiary of SIEMAG TECBERG GmbH and Benxi Longxin Mining Co. Ltd., a company forming part of the Jianlong Group China, signed a supply agreement for three sets of hoisting & conveying systems to be divided between two shafts in the Sishanling iron ore mine near the city of Benxi.....read more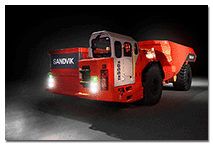 Sandvik - underground BEV fleet to Hindustan Zinc
Sandvik and Hindustan Zinc have signed a Memorandum of Understanding for supply of a battery-electric underground equipment fleet to be used at Sindesar Khurd Mine to help it achieve its carbon neutrality ambitions. Deliveries are scheduled to begin in the first quarter 2023, which will make it the first underground BEV fleet deployed in India.... read more

Top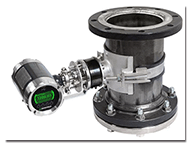 Rhosonics - CLAMP-IN pipe integration system
Rhosonics have introduced a new pipe integration system for their Slurry Density Meter (SDM) – the Clamp-In. With this robust integration system, it is easy to remove the sensor without interrupting the process ....read more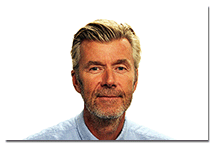 Changes to Volvo Penta Executive Management Group
Volvo Penta welcomes Lennart Börjesson as a new member of its Executive Management Group. As of 1 September, Lennart Börjesson will take up the position of Senior Vice President Planning, Purchasing & Product and Solution Development, replacing Peter Granqvist who will lead Volvo Group's electromobility technology developments .... read more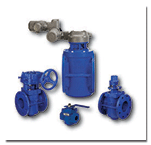 Val-Matic Cam-Centric® Plug Valves
Val-Matic's Plug Valves have a 100% port making them an ideal choice when there is more than just water flowing through your system, such as when slurries, grit or solids are present. Its eccentric action allows the plug to rotate and lift out of it seated position minimizing rubbing or scraping. Features such as a heavy-duty fully rubber encapsulated plug, welded .... read more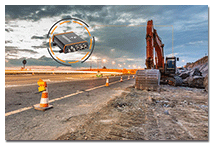 Septentrio - AsteRx-U3: ruggedized GNSS receiver for demanding applications
High-precision GNSS* positioning solutions provider Septentrio, has announced the launch of AsteRx-U3, which is the successor of the popular AsteRx-U multi-frequency GNSS receiver for construction, mining and other machine control applications. This new product combines Septentrio's latest triple-band precise positioning GNSS core with extended wireless communication .…. read more

Top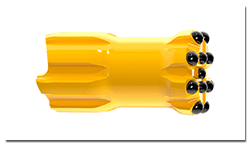 Epiroc - Powerbit X a new drill bit protected by diamonds
Epiroc has launched their new drill bit. the Powerbit X with diamond-protected buttons, which they state significantly prolongs replacement intervals, reduces exposure to danger for operators, raises uptime and lowers CO2 emissions ....read more
JUNE 6-10, 2022: Elko Mining Expo, Elko Convention Center, Elko, Nevada, USA
Contact: Web: www.exploreelko.com
JUNE 13-15, 2022: Prospectors & Developers Association of Canada (PDAC), Toronto, Ontario, Canada.
Contact: Web: www.pdac.ca
JUNE 13-16, 2022: Exponor 2021, Community Fairgrounds, Antofagasta, Chile.
Contact: Web: exponor.cl
JUNE 14-16, 2022: Euro Mine Expo, Kraft Center, Skelleftea, Sweden.
Contact: Web: www.euromineexpo.com
JUNE 13-16, 2022: Exponor 2021, Community Fairgrounds, Antofagasta, Chile.
Contact: Web: exponor.cl
JUNE 14-16, 2022: Euro Mine Expo, Kraft Center, Skelleftea, Sweden.
Contact: Web: www.euromineexpo.com
SEPTEMBER 26-30, 2022: Extemin/Perumin, Centro de Convenciones Cerro Juli, Arequipa, Peru.
Contact: Web: www.perumin.com
OCTOBER 24-30, 2022: bauma 2022, Munich, Germany.
Contact: Web: www.bauma.de
| | |
| --- | --- |
| WHO'S MOVING WHERE | |

First Quantum Minerals Ltd. appointed Tristan Pascall to the role of CEO. Pascall will also be joining the board of directors. Clive Newall, co-founder of the company, retired from the board of directors and Philip Pascall, co-founder and CEO since 1996, retired from the CEO role. Philip Pascall will continue to serve as chairman of the board. Inc.

Resolute Mining Ltd. announced that current COO Terry Holohan will transition to the role of CEO following the resignation of Stuart Gale as managing director and CEO. Holohan was appointed as COO in May 2021 and since then has been responsible for all aspects of the company's operations and projects.

Copper Mountain Mining Corp. announced that Don Strickland has returned to the role of COO from executive vice president, sustainability. Copper Mountain will appoint a vice president, sustainability, to work with Strickland. The company has eliminated the role of senior vice president, operations and the mine general managers will report directly to Strickland. Lance Newman will assume the position of senior vice president, project development. Newman will add Australian country management to his overall leadership in project development and construction.

GoldMining Inc. appointed Tim Smith as vice president of exploration and as CEO of U.S. GoldMining Inc., its recently created subsidiary that will be focused on advancing the Whistler gold-copper project, located in Alaska, USA. Smith has more than 25 years of experience, including as vice president of exploration for Kaminak Gold.

Golden Minerals Co. announced that mining operations executive John Galassini has joined the company as its COO. Most recently, Galassini served as executive vice president and COO for Sabre Gold Mines Corp.

McEwen Mining Inc. COO Peter Mah is stepping down for personal reasons on June 3. Responsibility for oversight of operations will be assumed on an interim basis by William "Bill" Shaver, currently a director of the company. McEwen Mining CFO Anna Ladd-Kruger has also decided to retire.

Trevali Mining Corp. appointed Derek du Preez as COO. Most recently, he served the company as chief technical officer and has successfully completed several critical projects, including the Rosh Pinah Expansion Project.

C2C Gold Corp. announced that Lori Walton has resigned for personal reasons from her position as CEO. Janet Sheriff, C2C's executive chair, has been appointed interim CEO.
About - providing an abreviated version of the current print edition of E&MJ, WOMP is distributed throughout the world to decision makers in the global mining industry, the last week of every month.

Subscribe to E&MJ - To receive your own copy of the print edition of E&MJ, click here , and complete your details. E&MJ is available free of charge to qualified readers.

Contact - if you have views, opinons or comments or editoral that you would like to submit, we would be delighted to hear from you - click here

Top