Mining Industry Apps
View


The latest from the
World Mining Equipment
2nd Hand Market
View





Funding Challenges for the Mining Business



The mood could best be described as practical at this year's Prospectors & Developers Association of Canada's (PDAC) annual convention, which took place March 4 in Toronto. Capital for development has become scarce as more investors withdraw from the mining market and the financing that is available now comes with a considerable amount of "adult" supervision.

Nowhere was this stiff dose of reality more apparent than the PDAC panel luncheon. The theme of the discussion was Funding Challenges: The benefits of alternative investment funds including private equity in the mining sector. Rick Rule, chairman, Sprott U.S. Holdings, moderated a panel discussion that included David Harquail, president......... read more



Steve Fiscor, Editor in Chief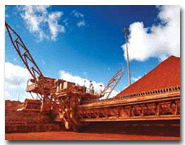 Billiton Details South32 Demerger Rationale for Investors
BHP Billiton's board of directors recommended in mid-March that its shareholders vote in favor of a demerger of a number of its assets into a new company to be called South32. Shareholder meetings to vote on the demerger were scheduled for May 6. BHP Billiton first announced its plans for the demerger in August 2014. At that time, the company had interests in 41 producing assets across 13 countries and six continents. Assuming shareholders approve the demerger, BHP Billiton will retain......... read more
Finland: 2014's Most Attractive Destination for Mineral Investment


Fraser Institute has released its annual survey of mining industry executives that ranks mining jurisdictions worldwide for their government policies as they relate to mining, mineral potential and attractiveness for mineral investment. The latter category, investment attractiveness, is a composite ranking that takes both government policies and mineral potential into consideration. The institute's Survey of Mining Companies 2014 was conducted from August 26 to November 15, 2014, with a little more than half....... read more

Top
Rio Tinto Streamlines Product Groups


Rio Tinto announced in late February that it has streamlined its product groups and corporate functions as part of a continued focus on efficiency and costs. Under the new organizational structure, Rio Tinto's assets have been condensed into four product groups: aluminum, copper and coal, diamonds and minerals, and iron ore, eliminating the company's previous energy product group. The new copper and coal..... read more

Top
Canadian Government Supports Mining Industry at PDAC Convention


In keynote remarks at the opening ceremonies of the 2015 Prospectors and Developers Association of Canada (PDAC) convention on March 2, Parliamentary Secretary to the Minister of Natural Resources Kelly Block made special note of the Canadian federal government's support for the long-term success of the Canadian mining industry. Three government announcements were issued in conjunction with the meeting, Block said: 1) A proposal to extend the 15% Mineral Exploration Tax Credit..... read more
| | |
| --- | --- |
| AROUND THE WORLD - USA & CANADA | |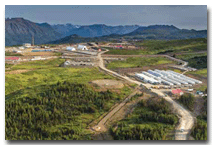 Imperial Metals Starts Up at Red Chris


Imperial Metals began commissioning the mill and concentrator at its new Red Chris copper mine in northwest British Columbia in early February and trucked its first shipments of copper concentrate to the Port of Stewart, British Columbia, on February 27. The plant processed a little more than 193,000 metric tons (mt) in February and produced approximately 2,400 mt of copper concentrate...... read more
Agnico Eagle Advancing Nunavut Projects


Agnico Eagle Mines has completed an updated NI 43-101 technical report on its Meliadine gold project in Nunavut, Canada, near the western shore of Hudson Bay, 290 km southeast of the company's Meadowbank mine. The company also has reported plans for an extensive 2015 exploration drilling program at its Amaruq project, approximately 50 km northwest of the Meadowbank mine. The updated Meliadine technical report is based on the project's proven and probable reserves of 3.3 million oz of gold in.... read more

Top
Allied Nevada Files for Bankruptcy Protection


Allied Nevada filed voluntary petitions on March 10 for relief under Chapter 11 of the Bankruptcy Code in the U.S. Bankruptcy Court for the District of Delaware. The company's announcement stated that the filing was based on an agreement with certain holders of its 8.75% senior unsecured notes due in 2019 and its secured bank lenders.... read more

| | |
| --- | --- |
| AROUND THE WORLD - Latin America | |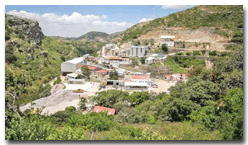 Endeavour Silver Increasing Production at El Cubo


Endeavour Silver is increasing production at its El Cubo silver mine in Guanajuato state, Mexico, from 1,550 metric tons per day (mt/d) to 2,200 mt/d, with expectations that the expansion will be complete by July. The additional 650 mt/d of mine production will come primarily from the VAsunción mine area, which has thicker mineralized zones amenable to long hole mining, and the Santa Cecilia mine area, which has narrower but…… read more
Rusal Starts Up New Guyana Bauxite Mine


Russian aluminum producer Rusal reported on March 12 the completion of the Kurubuka-22 bauxite project and start of mining operations in the Kurubuka area of Region 10, Guyana. The Kurubuka deposit's reserves are estimated at 30 million mt. Capital investment to develop the project totaled more than $25 million. Development of the Kurubuka-22 project began in 2013 and included construction of the mine, infrastructure development, building of access roads, and construction of barge loading facilities at the…. read more

| | |
| --- | --- |
| AROUND THE WORLD - Australasia | |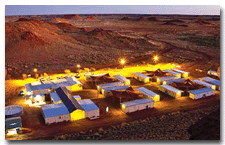 Kintyre Uranium Project Receives Conditional Environmental Approval


Cameco reported in early March that Western Australia's minister for environment, Albert Jacob, conditionally approved Cameco and Mitsubishi Development's Kintyre uranium project in the remote East Pilbara region of Western Australia. Cameco owns 70% of the project and is the operator; Mitsubish owns the remaining 30%. Cameco Australia Managing Director Brian Reilly welcomed the approval, which…. read more



Otterburn Acquires PNG Project From Barrick Gold


Otterburn Resources reported in mid-March that its subsidiary K92 Holdings has completed the purchase of Barrick Kainantu Ltd. from Barrick Gold. The key asset associated with the purchase is the currently shutdown Kainantu gold mine in the Eastern Highlands of Papua New Guinea (PNG). The purchase price could total $62 million, depending on the project reaching certain development milestones. K92 made an initial deposit of $2 million upon completion of the purchase agreement. Subsequent earn-out payments are subject to a term of 10 years …. read more

Top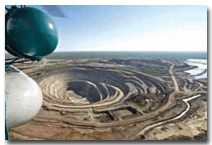 Alrosa Launches Mining on the Botuobinskaya Pipe
Russian diamond producer Alrosa has started mining ore from the Botuobinskaya kimberlite pipe at its Nyurba Mining and Processing Division (Nyurba MPD) in the Republic of Sahka (Yakutia) in Russia's Far East. The pipe is expected to produce 230,000 metric tons (mt) of ore and about 1 million carats of rough diamonds in 2015. When the mine reaches its design capacity of 400,000 mt/y of ore, its diamond production will exceed 2 million carats/y. Botuobinskaya has been developed as an open-pit mine. Stripping operations began in 2013. Ore processing takes place at…. read more


India's Largest Moly Producer to Expand Production
India's MOIL Ltd. (formerly Manganese Ore India Ltd.) will double its manganese production from the current level of 1.13 million mt/y by adding mineable land and upgrading existing operations to meet a predicted shortage of the metal in the country. MOIL, which accounts for 65% of India's manganese production, has been granted prospecting licenses on 597 hectares in the western state of Maharashtra, in close proximity to the miner's existing 11 mines in the region, a company official said, noting that with the additional acreage, along with startup of a new production shaft at a nearby…. read more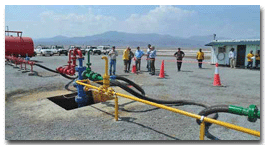 Allana Considering SOP Production at Danakhil


Allana Potash Corp. has announced positive results from an independent preliminary economic assessment (PEA) of production of sulphate of potash (SOP) at its Danakhil potash project in Ethiopia. The PEA evaluated SOP production as a separate mining operation, independent of a potential muriate of potash (MOP) operation that was the focus of a feasibility study completed in early 2013. SOP is a premium potash product widely used on chloride sensitive crops…. read more

Resolute Going Underground at Syama


Resolute Mining announced on March 20 that it will transition to underground mining at its Syama gold mine in Mali, rather than develop a previously planned Stage 2 of its open-pit operations. In November 2014, Resolute announced that mining of the Stage 2 cutback at the Syama sulphide pit was to be deferred while a review of the optimal cutover point between open pit and underground was completed. "The review has demonstrated that commencing the underground operations earlier…… read more

Top
| | |
| --- | --- |
| THIS MONTH IN COAL | |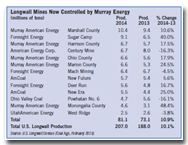 Murray Energy Acquires Control of Foresight Energy


Leading U.S. longwall operator Murray Energy Corp. (MEC) announced in mid-March that it would take a controlling interest in Foresight Energy in a nearly $1.4 billion deal, forming one of America's biggest coal mining companies. Murray Energy now operates 13 longwall mines and controls more than 9 billion tons in coal reserves in the Illinois Basin (ILB) and Appalachia. Foresight's founder, Chris Cline, will remain a significant investor in Foresight Energy, maintaining a 22.5% equity interest in Foresight Energy GP …. read more

Chinese Coal Industry Steps Into Production


China's Shanxi province recently released its energy development strategic objectives for the next five years, which identified its goals on coal, according to China Daily. The strategic objectives said coal output will be controlled within the limit of 1 billion metric tons (mt) by 2020. Outbound coal will be controlled within the limit of 600 million mt, and the province's energy consumption will be around 260 million mt of standard coal…. read more

Coal Mine Explosion in East Ukraine Kills 33
On March 4, a methane gas ignition and subsequent explosion occurred at the Zasyadko mine with more than 70 workers underground in East Ukraine (or the self-proclaimed Donetsk People's Republic). The bodies of 33 miners killed in the coal mine explosion were recovered. The explosion occurred just before 6 a.m. local time, when 230 people were at the mine. Of those, 157 were evacuated in the initial hours after the blast, including 14 injured and one dead…. read more
| | |
| --- | --- |
| FEATURE - Goldcorp Innovations | |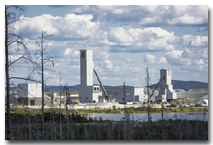 Engineering Improvements That Eliminate Risk
Goldcorp finds innovative ways to improve safety and lower costs

By Steve Fiscor, Editor-in-Chief

Goldcorp is one of the fastest growing gold producers. With eight operations throughout the Americas, the company constantly seeks safety and productivity improvements for its mines and mills. In 2013, Goldcorp launched its Operating for Excellence (O4E) program, which focuses on cost-cutting and production efficiencies. They took it a step further in 2014, creating the Global Excellence Awards, which also recognize achievement in several areas, such as safety, environment, corporate social responsibility and production. With the steady decline in metal prices during the last three years, gold miners……. read more

| | |
| --- | --- |
| FEATURE - Underground Drilling | |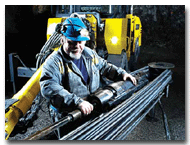 Hydraulic Drills Hammer Through With New Designs, Tougher Materials


It's been more than 40 years since the first hydraulic hammers came on to the market. E&MJ asked some of the world's major manufacturers to provide their thoughts on the technology, and where it's headed

By Simon Walker, European Editor

Major step-changes in hard-rock drilling technology can be counted on one hand: the introduction of pneumatic drills to replace sledge-hammers; the realization that water is essential for keeping down dust during drilling; and the replacement of air power by hydraulic energy. To put that into perspective, manpower dominated drilling up to the mid-1800s, when the first pneumatic drill designs appeared. The realization that dust generated by mechanized dry drilling is a major health hazard took a further 50 years or so to materialize, but from then on, through the first half of the 20th century, pneumatic drilling was king... read more

Top

For more companies with products in the Drilling Equipment market -
Go Here
| | |
| --- | --- |
| FEATURE - Asset Management | |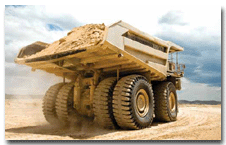 Managing Mobile Assets


A decision on how to go about implementing effective asset management often comes down to choosing between doing it in-house or under contract. E&MJ asked two top providers to present roadmaps for either choice.

By Russell A. Carter, Managing Editor

There are other industries as asset-intensive as mining, but few that have the high levels of operational variability typically experienced by primary mine-site production equipment. Adding further complexity is that as mining operations grow larger and more mature, the spread of fixed and mobile assets can stretch from the pit or shaft to a concentrator, smelter, refinery product transport system and port or terminal. Despite the inherent variability stemming from local conditions, equipment types, age, availability and utilization rates, mining companies may stand to profit or perish depending on the degree to which they cater to one unavoidable constant: how…... read more


For more companies with products in the Haul Trucks market -
Go Here
| | |
| --- | --- |
| FEATURE - Reclaimer Rebuild | |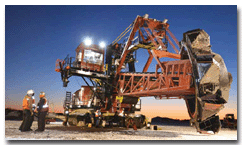 L&H Industrial Rebuilds Taconite Reclaimer


Heavy equipment repair specialists complete a different type of project with tight timeline

By Steve Fiscor, Editor-in-Chief

Repairing draglines, electric shovels and mills, L&H Industrial has refurbished many pieces of large mining machinery. A little less than two years ago, the BNSF Railway, a customer familiar with L&H's experience with heavy maintenance projects, approached them with a novel piece of equipment, a bucket-wheel reclaimer. The engineers at L&H enjoy a challenge, but they had never worked on this type of machinery before and they didn't want to disappoint. This machine had a 14-ft-diameter bucket wheel, and two 40- to 45-ft discharge booms. BNSF needed this unit back in production before Lake Superior thawed so it could start loading taconite mined in Minnesota on ships that move the iron ore to steel mills along the Great Lakes..... read more

Top


For more companies with products in the Maintenance Services market -
Go Here
| | |
| --- | --- |
| APPS | |
Current and active 'Apps' from the mining market.
Sandvik Mining

- Offering Guide

Sandvik Mining offering to mining customers, showing the depth of our product range, as well as its functionality and suitability to the mining processes.
When you explore this Offering Guide, you will see not only the breadth of the line, but also the many ways our products and services work together to give you a synergistic effect.

New Issue out now
Get the App - Go Here


Grindex

- Toolbox

Grindex Toolbox, for hand held devices, provides a range of features to support a quick and easy selection of Grindex pumps as well as identification of Grindex original spares.
With this app you get a very convenient access to the wide range of Grindex offerings.
The application offers several powerful and easy to use functions: Pump selection, Spare parts identification, Cart function and Grindex Pumps school
All major languages are supported.

Get the App - Go Here


E&MJ - Engineering and Mining Journal



Engineering & Mining Journal (E&MJ) is the voice of the international mining community providing in-depth editorial to mining companies and the mining industry..

Get the App - Go Here


Sleipner

- Benefit Calculator

The Sleipner benefits calculator is an innovative tool that just with a few steps gives you the opportunity to calculate the benefits of using the groundbreaking Sleipner System in your mine. This powerful tool will provide you with information such as increase in production, fuel savings, reduction in CO2 emissions and all the other benefits you get out of the Sleipner Systems.

Get the App - Go Here


Orica



Pocket Blast Guide from Orica Mining Services provides access to blast calculations, conversions, product information and tools for managing blasting operations on mobile devices.

Get the App - Go Here

For more details on our Apps listing or details on how to list your App - Go Here
| | |
| --- | --- |
| 2nd HAND MARKET | |
The latest listings from the World Mining Equipment Market - for more details click the image
For more details on the WME - Market -

Go Here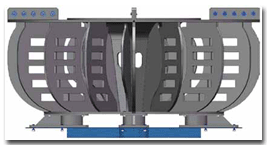 New Forced-air Flotation Technology Unveiled by FLSmidth


FLSmidth launched its new nextSTEP rotor/stator at a major industry exposition in February, explaining that the technology represents a "step change" in forcedair flotation metallurgical performance and energy efficiency. "After years of flotation research and development, where we tested more than 200 rotor/stator combinations, we developed the optimum solution that delivers significant improvements in performance of forced-air mechanisms…. read more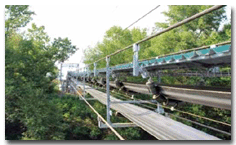 Suspended Conveyor System Solves Siting Problems


Environmental impact reduction, energy efficiency, cost reduction, CO2 emission reductions—all are issues getting increased attention from the global mining industry, and each can be addressed by some of the latest developments in innovative raw material transportation systems. As Stefano Cattaneo, sales and marketing manager for Agudio S.p.A., pointed out, raw material transportation is an aspect of mineral production that often has an easy solution—but not always: Suppose an operation requires…… read more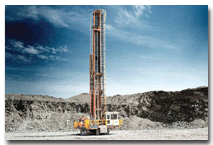 Next-generation Rotary/DTH Drill Rig is Smarter, Safer


Sandvik said its new DR461i diesel powered, self-propelled surface drill is automation-ready and features forward thinking design and technology for bulk mining operations. It is capable of either rotary or down-the-hole (DTH) drilling, and includes numerous safety enhancements such as autonomous pipe handling, above-the-deck bit change, more walkways, hand railings and safety interlocks. The new model refines many of the design and performance characteristics found on its predecessor, the DR460. However, the DR461i features a…. read more

Top
Electric LHDs Excel in High-altitude Applications


The PFL 8 E and PFL 15 E LHDs from Paus are new electric models designed specifically for high-altitude applications where lower air density, high ambient temperatures and other challenges make the use of diesel-powered units difficult. The two loaders have bucket volumes of 0.8 m3 and 1.2 m3, respectively, and feature compact design. Paus noted that although the procurement cost of electric loaders is slightly higher, the additional cost can be worthwhile for small mines in particular: electric loaders work emissionfree, eliminating the need for .…… read more

Knife Valve Designed for Abrasive, Corrosive Fluids


Flowrox has unveiled a new slurry knife gate product designed for use in mining applications where abrasive or corrosive slurries, powders or coarse substances are processed. The new SKW valve (Slurry Knife Wafer) offers full-bore, unrestricted flow, allowing abrasive or corrosive materials to move without compromising performance. In addition to its resistance to aggressive slurries…. read more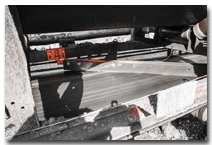 Conveyor Tail Pulley Protection Choices


Martin Engineering has designed a family of conveyor tail pulley protection products that are intended to reduce fugitive material entrapment under virtually any belt conditions. The equipment provides consistent blade pressure across the belt plane, producing little wear on the splice, with specific designs for regular- and heavy-duty applications, reversing belts and wing pulleys. The result is improved conveyor performance, as well as prolonged belt and tail pulley health, reducing maintenance and contributing…. read more

Blast-hole Straightness System Measures Up—and Down


Robit, a Finland-based supplier of drilling tools, claims to be the first company to develop a patented measuring system that can measure the straightness of a hole during the percussive drilling process. The company said its new measuring technology and system is the result of an intensive, seven-year research and development program, and is currently in use by selected customers. Holes drilled in rock often deviate from the desired direction, and in long holes, the deviation may even be several meters. Hole deviation results in inefficient operations and in the worst case may crea  .…. read more

Top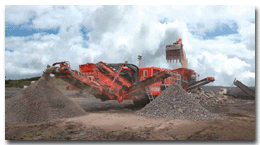 Primary Mobile Jaw Crusher Has Hydraulic Options


Terex Finlay's recently introduced J-1170AS model is a high-performance primary mobile jaw crusher built around the proven Terex 1,100- x 700-mm (44- x 28-in.) jaw crusher. The jaw chamber, according to the company, provides excellent material reduction and product sizing in the processing of blasted material. It has an optional hydraulic release with automatic overload protection system to prevent damage by uncrushable items in the feed material. The machine is powered by either a Tier 3/Stage 3A….read more
MAY 5–7, 2015: Arminera, Costa Salguero Exhibition Center, Buenos Aires, Argentina. Contact: Viewpoint S.A.; Tel: +54 (0)11/48165818; Fax: +54 (0)11/48143833
MAY 6–8, 2015: Mining Australia Expo, Perth Convention & Exhibition Centre, Perth, Western Australia. Contact: Tel: +61 8 9443 3400; Fax: +61 8 9443 2424; Web: http://miningaustraliaexpo.com.au
MAY 11–15, 2015: Exponor Chile 2015, Community Activity and Trade Fairground, Association of Industries of Antofagasta, Antofagasta, Chile. Contact: Web: www.exponor.cl/
MAY 17–19, 2015: Haulage & Loading 2015, Wigwam Resort, Phoenix, Arizona, USA Contact: Tim Fearney, show director. Tel: +1 678-822-9804; E-mail: tfearney@mining-media.com; Web: www.haulageandloading.com
MAY 27–28, 2015: AIMS 2015 Mineral Resources and Mine Development, Aachen, Germany. Contact: Tel: +49-241-80 95673; Fax: +49-241-80 92272; E-mail: aims@bbk1.rwth-aachen.de; Web: www.aims.rwth-aachen.de
JUNE 10–12, 2015: Annual Meeting of the Mining Electrical Maintenance and Safety Association, Sheraton Sand Key, Clearwater Beach, Florida. Contact: Web: www.miningelectrical.org/
JUNE 11–12, 2015: Africa Australian Technical Conference, Hilton Adelaide, Adelaide, South Australia Contact: Eliza Sanneman, senior coordinator, events, The AusIMM; Tel: +61 3 9658 6105; E-mail: esanneman@ausimm.com.au; Web: www.aatmining2015.ausimm.com.au
JUNE 16–18, 2015: Longwall USA Exhibition and Conference, David L. Lawrence Convention Center, Pittsburgh, Pennsylvania, USA. Contact: Web: www.longwallusa.com
For a full calendar of mining industry conferences and events - click here
| | |
| --- | --- |
| WHO'S MOVING WHERE | |
BHP Billiton announced the executive committee for the proposed demerger of global metals and mining company, South32, which includes David Crawford, chairman; Graham Kerr, CEO; Brendan Harris, CFO; Ricus Grimbeek, president and COO, Australia; Mike Fraser, president and COO, Africa; and Nicole Duncan, chief legal officer and company secretary

Centerra Gold Inc. announced that Ian Atkinson, president and CEO, has decided to retire by year-end. October will mark 10 years of service as vice president exploration, senior vice president of global exploration, and as president and CEO and a director.

Anglo American appointed Anik Michaud as group director—corporate communication. She joined Anglo American in January 2008 as group head of corporate communication.

Teck Resources appointed Andrew Stonkus as senior vice president, marketing and sales. Most recently, he was vice president, base metals marketing.

Teck Resources appointed Andrew Stonkus as senior vice president, marketing and sales. Most recently, he was vice president, base metals marketing.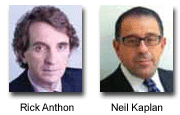 Orocobre Ltd. appointed Rick Anthon as joint company secretary, alongside existing secretary and CFO Neil Kaplan. Anthon will assume the joint company secretary role in addition to his role as general counsel.

IMX Resources appointed Phil Hoskins as CEO. He has held the role of acting CEO since September.

The Society for Mining, Metallurgy and Exploration Executive Director David L. Kanagy was awarded the 2015 MMSA Gold Medal by the Mining and Metallurgical Society of America (MMSA) at their annual dinner on February 16 in Denver, Colorado. The MMSA Gold Medal is awarded to individuals who have made significant contributions to the mining industry.
About - providing an abreviated version of the current print edition of E&MJ, WOMP is distributed throughout the world to decision makers in the global mining industry, the last week of every month.

Subscribe to E&MJ - To receive your own copy of the print edition of E&MJ, click here , and complete your details. E&MJ is available free of charge to qualified readers.

Contact - if you have views, opinons or comments or editoral that you would like to submit, we would be delighted to hear from you - click here

Next Issue - the next issue of Womp will be distributed on August 28th, along with the regular news and suppliers information, it will carry features on Shovel Performance, Blast Designs, Flotation and Mine Power Systems - click here

Top