The latest from the
World Mining Equipment
2nd Hand Market
View





Food for Thought



I would like to welcome you to our February 2015 edition. This month, focuses on gold in an in-depth market analysis feature that describes activity among the major producers. The information is timely because no one really knows what is going to happen with the price of gold for the next few years. Gold has come out of the gate strong in 2015, mainly because of economic and monetary policies in Europe. A strong dollar, however, does not normally bode well for gold does not normally bode well for gold.

In addition to market-related reports, this issue offers food for thought—articles with ideas on how to operate more safely, efficiently and cost effectively. This month, Simon Walker wades into mine safety. While the industry overall has seen some steady improvements in safety–related......... read more



Steve Fiscor, Editor in Chief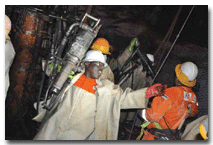 South Africa's Bakubung Platinum Project Ahead of Schedule
Work is progressing satisfactorily at one of the very few greenfield platinum projects under way in South Africa, according to South African Editor Gavin du Venage, with the Bakubung mine shaft sinking moving ahead of schedule and touching the orebody for the first time. The project is majority owned by Wesizwe Platinum, which in turn was bought by Chinese iron mining company Jinchuan in 2010. It was a pioneering........ read more
Rio and BHP Set Iron Ore Production Records


Rio Tinto and BHP Billiton continue to report record iron ore production from their mines in the Pilbara region of Western Australia. Rio Tinto's Pilbara operations produced 280.6 million mt (100% basis) for the full year of 2014, 12% higher than in 2013. BHP Billiton produced 124 million mt (100% basis) during its fiscal first half ending December 30, 2014, a 15% increase over the comparable prior-year period. Rio Tinto is developing a fourth-phase of expansion to 360 million mt/y at its....... read more

Top

Zijin Buys Into Pretium and Brucejack Project


Pretium Resources announced in mid- January that China's Zijin Mining Group has acquired approximately 9.9% of Pretium's shares for a total of about C$80.9 million. The agreement for the transaction was initially announced in early December 2014. Pretium intends to use the proceeds from the investment to fund capital expenditures, including procurement of long-lead items and camp infrastructure, for its high-grade, underground Brucejack gold-silver project in northern British Columbia. Permitting for the 2,700-mt/d Brucejack mine is currently in progress..... read more

Top
Boliden Starts Up Silver Concentrator at Kokkola


Boliden has started production at a new silver concentrator at its zinc smelter and refinery in Kokkola, Finland. The majority of the zinc concentrates processed at Kokkola are from Boliden's own mines in Sweden and Ireland, but concentrates are also purchased from other mining companies in Europe, North America and Peru. The new silver concentrator will process these concentrates via flotation and filtration ahead of smelting to produce a silver concentrate. The silver concentrate will be processed at the smelter or sold to external customers..... read more
| | |
| --- | --- |
| AROUND THE WORLD - USA & CANADA | |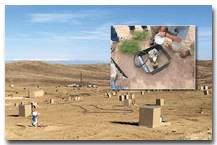 Energy Fuels and Uranerz Agree to Merge


Energy Fuels and Uranerz Energy announced on January 5 an agreement to combine the two companies, with Energy Fuels acquiring Uranerz in an allstock transaction valued at about C$150 million. Upon completion of the transaction, Uranerz shareholders will own approximately 55% of the common shares of combined company, and Energy Fuels shareholders will hold the remaining 45%.
The transaction is subject to the approval of at least a majority of the shareholders of both Energy Fuels and Uranerz...... read more
Ucore Contracts Alaska Rare Earths Feasibility Study


Ucore Rare Metals has contracted Ausenco Engineering Canada to complete a feasibility study of Ucore's flagship Bokan-Dotson Ridge rare earths project on Prince of Wales Island at the southern end of the Alaskan panhandle.
"This is an important benchmark on the road to near-term production at Bokan," Ucore President and CEO Jim McKenzie said. "Very few rare earth companies at a global level have achieved this level of advancement. The feasibility study is the final step in documentation prior to detailed engineering... read more

Top
New Gold Consolidates its Rainey River Property


On January 1, New Gold completed a previously announced agreement to acquire Bayfield Ventures, whose assets included a 100% interest in three mineral properties, totaling 10 km2, located adjacent to New Gold's Rainy River gold project in northwestern Ontario. One of the three properties, the Burns Block, lies between the eastern edge of New Gold's planned Rainy open pit and the property's underground Intrepid zone. New Gold paid for the acquisition with New Gold shares valued at about C$16.6 million.... read more

| | |
| --- | --- |
| AROUND THE WORLD - Latin America | |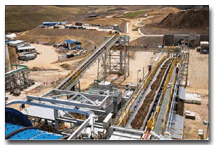 Hudbay Ramping Up 80,000-mt/d Constancia Project


Coeur Mining has entered into an agreement to acquire Paramount Gold and Silver Corp. in an all-stock transaction valued at $146 million. Paramount is a U.S.- based exploration and development company with advanced-stage precious metals projects in Mexico and Nevada. Its San Miguel project, which includes the Don Ese deposit, covers more than 121,000 ha surrounding Coeur's Palmarejo mine complex in Chihuahua, Mexico…… read more
Chile Supreme Court Will Not Hear Barrick Appeal


Barrick Gold reported on December 31, 2014, that the Supreme Court of Chile had declined to consider an appeal by Barrick of a lower court decision regarding sanctions imposed on Barrick's Pascua-Lama project by the country's environmental regulator. Chile's Tribunal Ambiental (Environmental Court) ruled on March 3, 2014, that the nation's environmental authority, Superintendencia del Medio Ambiente (SMA), should not have considered numerous environmental violations at…. read more

| | |
| --- | --- |
| AROUND THE WORLD - Australasia | |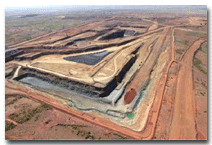 Major Write-down Looming for Sino Iron Project


CITIC Ltd. reported on January 20 that it will likely incur an impairment charge of $1.4 billion to $1.8 billion against its Sino Iron magnetite iron ore project in Western Australia in its 2014 financial reports. Impairment is not a cash item, but it would reduce the company's profits for 2014. "A key component for consideration is the current and forecasted price of iron ore," the CITIC statement said. The Sino Iron project is operated by a CITIC subsidiary, CITIC Pacific Mining. The project shipped its first magnetite…. read more



Ivernia Halts Production at Paroo Station Lead Mine


Ivernia Inc. announced in mid-January that, in light of weak LME lead prices, it is placing its Paroo Station lead mine in Western Australia on care and maintenance until further notice. "Despite record production and sales in 2014 and the progress we have made to reduce costs and improve efficiencies at the mine, the current LME lead price has dropped well below sustainable levels and cannot support profitable ongoing operations," said Ivernia President and CEO Wayne Richardson …. read more

Top
India Looks at Future Mineral Resource Auctions
The Indian government has approved development of legislative changes to allocate mineral resources such as iron ore, manganese and bauxite through the auction route, replacing the present discretionary process based on applications. However, the Indian mining industry has criticized the auction proposal, claiming that it would be the "death knell" for the industry. Senior government officials said that the cabinet of ministers has approved preparation of an ordinance, which would…. read more


Ma'aden/Alcoa JV Produces First Alumina at Ras Al Khair
Ma'aden Aluminium, a joint venture of the Saudi Arabian Mining Co. (Ma'aden) and Alcoa, started production at the alumina refinery at its aluminum production complex at Ras Al Khair, Saudi Arabia, in December 2014. The refinery is the final link in an integrated, $10.8 billion, aluminum supply chain development project that includes a bauxite mine at Al Ba'itha, 600 km northwest of Ras Al Khair, and an aluminum smelter and rolling mill, as well as the alumina…. read more



PFS Supports Phase 1 of Platreef Development


Ivanhoe Mines has reported the results of a positive, independent prefeasibility study (PFS) for a first phase of development of its Platreef platinum group metals project on the Northern Limb of South Africa's Bushveld Complex. Ivanhoe plans to develop Platreef in three phases: Phase 1 to mine 4 million metric tons per year (mt/y) and establish an operating platform to support future expansions; Phase 2 to double production to 8 million mt/y; and Phase 3 to reach steady-state production of 12 million mt/y. A feasibility study of Phase 1…. read more

Zimplats: Bimha Re-development to Take Three Years


Zimplats Holdings has established a three-year plan to re-develop its Bimha underground platinum mine in Zimbabwe. The mine was shut down in August 2014 due to unstable ground conditions following a major underground collapse in July that affected nearly 50% of the mine footprint. In July 2014, the company announced that a collapse within a section of the underground working area had been triggered by accelerated deterioration of ground conditions associated with a major fault which intrudes throughout the mining area. In the following weeks, ground conditions continued to deteriorate and Zimplats decided to to implement closure procedures…… read more

Top
| | |
| --- | --- |
| THIS MONTH IN COAL | |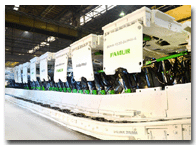 Famur Completes Mini-Face Test for ArcelorMittal


At the end of 2014 Polish underground mining equipment and machinery manufacturer Famur, carried out mini-face testing of their longwall system for JSC ArcelorMittal Temirtau Kazakhstan, and signed their second supply contract with the operator. 'The second contract with JSC ArcelorMittal Temirtau Kazakhstan is a confirmation that Famur's proprietary solutions for the mining industry fully comply with our customer's expectations. The market for machinery and equipment in the mining industry is extremely demanding …. read more

MSHA Publishes Proximity Final Rule


The U.S. Mine Safety and Health Administration (MSHA) has announced its final federal rule outlining the use of proximity detection systems at all underground operations. The rule, which takes effect March 16, will be phased in over eight to 36 months to provide operators an opportunity to obtain MSHA approvals, modify continuous miners to be compliant and complete required miner training. The phase-in periods are based on the availability of the four currently MSHAapproved proximity detection systems, the estimated …. read more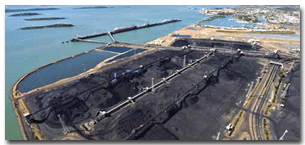 Queensland's Coal Exports Grow


Australian coal exports from Queensland have reached a record volume of 216 million metric tons (mt) in 2014, according to latest data from Queensland Resources Council. This equates to a 10% increase from 2013. The state shipped 168 million tons and 196 million tons of coal in 2012 and 2013 respectively. The Port of Gladstone led with 69.6 million mt. Although China's imports of thermal …. read more

| | |
| --- | --- |
| FEATURE - Gold | |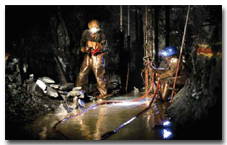 Gold: New Fundamentals?
With the gold price having slumped from its recent highs, producers worldwide are having to come to terms with a new economic framework. Rationalization and cost-trimming are key tools to keeping operations afloat

By Simon Walker, European Editor

For anyone who has invested in physical gold, gold-related stocks or other financial vehicles, the past two or three years must have been somewhat depressing. As the gold price slid from its peak of around $1,883/oz in August 2011, its decline was echoed by the value of producer shares. And, as the price continued downhill, companies with higher-cost operations found themselves in the unenviable position of seeing margins squeezed tighter and tighter as production costs continued to climb. As the world's iron-ore producers have also discovered, widespread investment in new capacity is all well and good so long as the market is there and the commodity……. read more

| | |
| --- | --- |
| FEATURE - Maintenance | |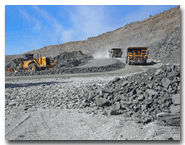 Improving Productivity in Mining With Comprehensive Lubrication Solutions


An interview with Sachin Maheshwari, global strategic marketing, ExxonMobil Fuels & Lubricants

The mining sector faces a host of industry challenges, including fluctuating commodity prices, slimming margins, and increasing expectations from shareholders and national governments. According to a 2014 Ernst & Young (E&Y) report, these factors have driven mining companies to focus on production volume above all else, which in turn has led to an even greater industry challenge— maintaining productivity levels. In recent years, productivity growth in the mining sector has been on the decline, and addressing this issue is at the top of almost every mining executive's agenda. In its report, EY surveyed more than 60 mining executives from around the world, all of whom agreed that productivity is the No. 1 challenge in their industry today... read more

Top

For more companies with products in the Maintenance market -
Go Here
| | |
| --- | --- |
| FEATURE - Simulators | |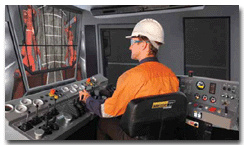 Simulator-based Training: Getting it Right, Without Risk


The increased realism offered by new-generation equipment simulators makes them highly effective teaching tools—if they're applied in a carefully planned, controlled and measured learning environment

By Russell A. Cater, Managing Editor

As the downhill slope of the mining cycle grows steeper amid softening commodity prices, shrinking capital investment and slackening demand, several recent state of- the-industry studies have emphasized "higher focus on innovation" as a necessary tool, among others, for building a stronger industry—one that's prepared for and capable of maximizing returns when the next boom hits. The latest of these studies, Deloitte's Tracking the Trends 2015, states that "...it is rapidly becoming clear that innovation can do much more than reduce capital intensity. Approached strategically, it also has the power to reduce people and energy intensity, while increasing mining intensity."…... read more


For more companies with products in the Simulators market -
Go Here
| | |
| --- | --- |
| FEATURE - Health & Safety | |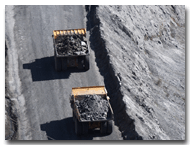 Driving Home the Message


Every company has its health and safety policy, yet accidents keep on happening. Training can only go so far in addressing the problem; personal responsibility is key

By Simon Walker, European Editor

Accident statistics always shock. They make headlines. So do near-misses…"Weren't they only lucky!"

Mining is—and always has been—recognized as being a hazardous occupation. Those statistics don't lie, although without question, the trend overall is continuing to decline. Mechanization has provided one driver, while a greater understanding of the mechanisms involved in accidents has led to the creation of highly sophisticated safety and training programs that enable the individual to visualize better his or her relationship within the workplace environment. Yet, there can never be complete assurance that..... read more

Top


For more companies with products in the Health & Safety market -
Go Here
| | |
| --- | --- |
| 2nd HAND MARKET | |
The latest listings from the World Mining Equipment Market - for more details click the image
For more details on the WME - Market -

Go Here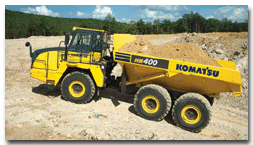 40-ton-payload ADT Offers Many New Features


Komatsu America Corp.'s new HM400-5 articulated dump truck has a 44.1-ton (40 metric ton) payload and a gross vehicle weight of 165,633 lb (75,130 kg). It is powered by a Komatsu SAA6D140E-7 Environmental Protection Agency (EPA) Tier 4 Final-compliant diesel rated at 469 hp (350 kW). The new model's 10-ft 5-in. (3,164-mm) loading height matches well with 40- to 60-ton hydraulic excavators or 5.5- to 7.5-yd3 wheel loaders. Selectable working modes allow the operator to choose between Economy and Power…. read more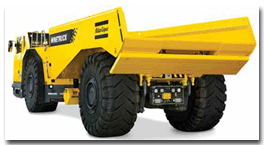 Underground Mine Truck Gets Major Upgrade


Atlas Copco's popular MT42 42-mt-payload mine truck has received a major upgrade designed to provide increased productivity and safety. Originally introduced in 2009, the upgraded version benefits from added features such as a redesigned box with an innovative tailgate solution, and a new engine alternative that satisfies engine emission regulations. The new box is made of high strength steel and has the same physical envelope size as the previous…… read more

Underground Blast Initiation Goes Electronic


Dyno Nobel and joint venture partner DetNet now offer the DriftShot electronic initiation system—the newest addition to the Dyno Nobel electronic initiation system suite. DriftShot gives underground blasters the advantages associated with electronic initiation while retaining the easy tie-in characteristics similar to the NONEL initiation system. DriftShot, according to the supplier, was designed specifically to provide an easy-to-use and reliable electronic initiation system. Its electronic accuracy can help deliver such benefits as better advance…. read more

Top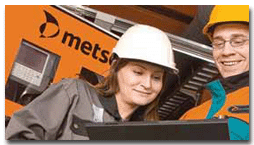 Panel Simplifies Process Plant Valve Control


Metso said its new instrumentation panel makes control of automated process valves using pneumatic actuators simpler by providing a compact solution to enable users to achieve their objectives of efficiency and reliability when building up instrumentation functionalities, lowering the overall cost of ownership. A compact, modular design enables the panel to centralize all instrumentation components on one panel plate. This allows simple installation…… read more

Small, Powerful Drill-and-Carrier Combo


Brokk said it brings Goliath-sized drilling power in a David-sized package for mining and tunneling applications with the latest TE160 hydraulic drifter rock drill from TEI Rock Drills. When paired with the Brokk 100 or Brokk 160 carrier, the new drill attachment is claimed to be superior to the alternative—jackleg rigs—for drilling in cramped spaces. The Brokk/TEI combination eliminates fatigue caused by operating the heavy handheld tools, improves overall drilling accuracy and promotes safety by allowing operators to stand farther away from the drilling…. read more


Chain Components Make Sling Rigging Easier


Columbus McKinnon Corp. has combined two core components of a chain sling to develop the CM EZ-Connect master link and chain shortener—enabling rigging professionals to build chain slings easier than ever. The CM EZ-Connect combines a master link with one chain shortener for singleleg configurations or two chain shorteners for double-leg configurations. A unique chain shortener design allows the operator to easily adjust the leg length, enabling the sling to be used for various reaches and…. read more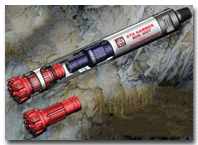 New DTH Hammer Eliminates Plastic Parts


Rockmore International has launched the T series DTH hammer line and recently introduced the first model in this class: the ROK 600T. The new T series design hammers utilize drill bits with standard shank connections that no longer require plastic parts commonly known as blow tubes or foot valves—leading to various technical and economical advantages. The ROK 600T is a 6-in.-class model with high performance drilling characteristics  .…. read more

Top
Kit Aids Hydraulic Injury Prevention


Alerton International has introduced the SafetyBlu SB-450 blue light inspection kit, featuring a portable, high-intensity bluelight LED flashlight. Used in conjunction with FluidSafe fluorescent additive, the SB- 450 kit locates hydraulic fluid leaks early on. This, according to the company, can help prevent injection injuries to mine workers, and also reduces fluid consumption by 5% to 7% annually. When added to the reservoirs of hydraulic machinery….read more
MARCH 18–21, 2015: PACRIM 2015 Congress, Conrad Hotel, Hong Kong, China. Contact: AusIMM; Tel: +61 3 9658 6131; E-mail: cbenn@ausimm.com.au; Web: www.pacrim2015.ausimm.com.au
MARCH 23–27, 2015: Mines and Money Hong Kong, Hong Kong Convention and Exhibition Centre, Hong Kong, China. Contact: Tel: +852 2219 0111; E-mail: info@beaconevents.com; Web: www.minesandmoney.com
APRIL 14–17, 2015: 24th International Mining Congress and Exhibition of Turkey, WOW Kremlin Palace, Topkapi Palace Hotel in Antalya, Turkey. Contact: Web: www.imcet.org.tr/defaulten.asp
APRIL 27–29, 2015: Coal Prep 2015 Conference, Lexington Center, Lexington, Kentucky, USA. Contact: Web: www.coalprepshow.com
MAY 11–15, 2015: Exponor Chile 2015, Community Activity and Trade Fairground, Association of Industries of Antofagasta, Antofagasta, Chile. Contact: Web: www.exponor.cl/
MAY 17–19, 2015: Haulage & Loading 2015, Wigwam Resort, Phoenix, Arizona, USA Contact: Tim Fearney, show director. Tel: +1 678-822-9804; E-mail: tfearney@mining-media.com; Web: www.haulageandloading.com
MAY 27–28, 2015: AIMS 2015 Mineral Resources and Mine Development, Aachen, Germany. Contact: Tel: +49-241-80 95673; Fax: +49-241-80 92272; E-mail: aims@bbk1.rwth-aachen.de; Web: www.aims.rwth-aachen.de
JUNE 16–18, 2015: Longwall USA Exhibition and Conference, David L. Lawrence Convention Center, Pittsburgh, Pennsylvania, USA. Contact: Web: www.longwallusa.com
For a full calendar of mining industry conferences and events - click here
| | |
| --- | --- |
| WHO'S MOVING WHERE | |

Freeport McMoRan Inc. has named Maroef Sjamsoeddin as new president director of its Indonesian subsidiary. Sjamsoeddin who replaces Rozik Soetjipto, also served as deputy state intelligence agency chief between 2011 and 2014.

Pinecrest Resources Ltd. appointed Greg Smith as vice president of exploration andDr. John Thomas as technical advisor.

HBM Holdings announced the election of William H. Ayers, president and COO of Mississippi Lime Co., to the Mississippi Lime Co. Board of Directors. Ayers has been with Mississippi Lime for 15 years serving as vice president of sales and marketing and vice president of operations.

Mandalay Resources Corp. appointed Belinda Labatte to the position of head of stakeholder engagement and corporate affairs. Labatte has worked as corporate secretary since 2010 and her Torontobased firm, The Capital Lab Inc., has provided investor relations support and advisory work since 2009.

Geovariances appointed Olivier Bertoli as managing director. Bertoli joined Geovariances in 2011 as consulting and training manager for the mining sector, before being named as deputy managing director last April.

Kiewit Mining Group's Ron Borrego recently received the "40 Year Safe Miner" award at the Southeast Mine Safety and Heath Conference. His safety track record spans more than 41 years.
BMT WBM appointed Paul Charlton as managing director of its machinery group. He worked for Hydramatic Engineering and Sandvik Mining & Construction before moving to Nepean in 2010.

Camfil Air Pollution Control promoted Thomas Frungillo to the position of vice president, Camfil APC Americas. Since joining Camfil APC as a regional sales manager, he has held a succession of posts in sales management as well as special market management in the pharmaceutical, mining and thermal spray industries.
About - providing an abreviated version of the current print edition of E&MJ, WOMP is distributed throughout the world to decision makers in the global mining industry, the last week of every month.

Subscribe to E&MJ - To receive your own copy of the print edition of E&MJ, click here , and complete your details. E&MJ is available free of charge to qualified readers.

Contact - if you have views, opinons or comments or editoral that you would like to submit, we would be delighted to hear from you - click here

Top