SAG Mills
SAG Mill Control.......read more

Pumps
Pump Systems.... read more

In-Pit Crushing/Conveying
Latest IPCC Systems......read more

Environmental Management
The Need for an Environmental Management System......read more

INDABA Report
Zimbabwe Comes Into Focus......read more






To update your details or renew your current print subscription or to receive your own edition of the print version of E&MJ -

CLICK HERE

Lessons Learned in China

- The four Rio Tinto employees arrested in China last summer have been tried and convicted on bribery and espionage charges. Because the arrests occurred so quickly after Rio Tinto broke off a potential deal with Chinese aluminum company, Chinalco, in favor of a joint venture with BHP Billiton many suspected at the time the arrests were retribution for a soured business deal. The media hype in Australia surrounding China's appetite for natural resources, which some protectionists see as a threat to national security, led others to believe the arrests were politically motivated. After eight months of incarceration, the Chinese government indicted the four in February and the seriousness of the allegations was revealed in a 2½-day trial in March......... read more

Steve Fiscor, Editor in Chief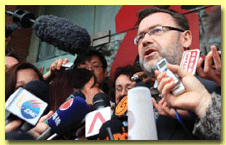 Rio Tinto Four Found Guilty by Chinese Court - On March 29, a Shanghai court found four Rio Tinto employees guilty of accepting bribes and obtaining commercial secrets and sentenced them to jail terms ranging from seven to 14 years. The four were Stern Hu, a naturalized Australian citizen, who headed Rio Tinto's Shanghai office, and three co-workers, Liu Caikui, Wang Yong and Ge  The sentencing followed a trial held March 22–24. The first day of the trial focused on charges that the four had accepted bribes, amounting in total to more than $12 million. Each of the defendants pleaded guilty in part to those charges......... read more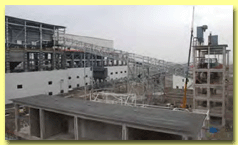 Jinshan Increases Reserves at CSH 217, Extends Mine Life

- Jinshan Gold Mines reported in early March 2010 a new NI 43-101 compliant reserve and resource estimate for its CSH 217 open-pit, heap leach gold mine in Inner Mongolia, China, has increased total proven and probable reserves to 3.43 million oz of gold (including 433,000 mined-out ounces), an increase of 51% from previously reported reserves as of March 2008. The new reserve total is based on 138 million mt of ore, grading an average of 0.67 g/mt gold....... read more

Top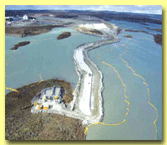 Agnico-Eagle Targets Doubling Gold Production During 2010

- Agnico-Eagle Mines is targeting gold production of 1 million to 1.1 million oz during 2010, more than double its 2009 production of 492,972 oz and more than triple its 2008 production of 276,762 oz. Agnico- Eagle has brought five new mines into production over the past two years, the most recent being the Meadowbank open-pit operation in Nunavut, Canada, which poured its first gold in late February 2010. Meadowbank is expected to add 300,000 oz to Agnico-Eagle production during 2010..... read more

Top
Apollo Gold and Linear Gold Agree to Merge

- Apollo Gold and Linear Gold announced on March 9 the signing of a binding letter of intent to merge the two companies. Under the terms of the agreement, Apollo will acquire all of the common shares of Linear in exchange for Apollo common shares at an exchange ratio that values Linear at about C$102 million. The merger was subject to the approval of holders of not less than 66-2/3% of the Linear common shares and of a majority of the Apollo common shares held by disinterested shareholders voted at special meetings of shareholders, as well as receipt of all necessary court and regulatory approvals, including approvals.... read more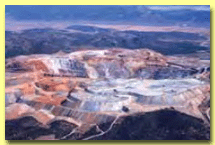 Quadra and FNX Move Toward Merger

- Quadra Mining and FNX Mining announced on March 23 a definitive agreement to merge the two companies. The merger has the approval of the boards of directors of both companies and is conditional upon FNX and Quadra shareholders approving the merger by 66-2/3% and 50%+1 of voting shareholders, respectively. Special shareholder meetings for each company to vote on the merger are expected to be held in May 2010, with closing expected shortly thereafter..... read more
General Moly Gets Major Investment for Mt. Hope

- General Moly reported that it has established a significant investment and strategic relationship with Hanlong (USA) Mining Investment Inc., a wholly-owned subsidiary of Sichuan Hanlong Group (Hanlong) of China. Investment resulting from the relationship is expected to provide full project funding for General Moly's 80%-owned Mt. Hope molybdenum project in Eureka County, Nevada.... read more

Top

Northgate Starting Young-Davidson Construction

- Northgate Minerals will begin construction of its Young-Davidson gold mine near Matachewan, Ontario, Canada, this summer, assuming applicable approvals are received. Production is scheduled to begin in 2012. Project development is based on a final feasibility study released in January 2010 and board approval for the investment announced on February 8, 2010. The feasibility study confirmed a 15-year mine life at an average annual production of 180,000 oz of gold and net cash costs of $350/oz. Proven and probable reserves stand at 2.8 million oz.... read more
| | |
| --- | --- |
| AROUND THE WORLD | Latin America |
Quadra Plans Chilean Joint Venture with Chinese Partner

- Quadra Mining reported on March 8 that it signed a memorandum of understanding (MoU) with State Grid International Development Ltd. (SGID) of China to form a 50:50 strategic joint venture to develop and operate Quadra's Sierra Gorda project and Franke mine in Chile and to invest in other prospective copper assets, initially in Chile. SGID is a wholly-owned subsidiary of State Grid Corporation of China, which, as the largest Chinese utility company, is a major end…… read more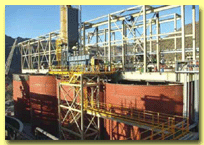 New-Mine Production Boosts Coeur to Record Silver Output

- Coeur d'Alene Mines announced record silver production in 2009 and reserves at yearend as the company nears completion of the transition to its three new silver and gold mines. Total 2009 silver production increased 47% while gold production grew more than 56% compared with 2008 levels. "2009 was a defining year for Coeur. Our San Bartolomé silver mine completed its first full year of operations and we commenced production in Mexico at our Palmarejo silver and gold mine. In addition, the U.S. Supreme Court reversed a lower court decision in June…. read more

New Iron Ore Port Planned for the Pilbara

- The state government of Western Australia has identified Anketell, 30 km east of Karratha and 10 km from Cape Lambert, as the site for the next major deepwater iron ore port for the Pilbara. Premier Colin Barnett announced that the government will spend A$3.5 million during the next three years to plan and prepare an Industrial Precinct Development Agreement for the project, including commercial, legal and engineering advice to negotiate the agreement…. read more



St. Barbara Developing King of the Hills

- St. Barbara Ltd. is developing its King of the Hills gold project as a satellite operation to its Gwalia mine near Leonora, Western Australia. The ore will be hauled 42 km to the Gwalia processing plant on existing roads. Gold production is planned at the rate of 65,000 oz/y over 3.5 years, following a 12-month ramp-up, and is expected to begin in the second quarter of 2011. The additional tonnage from King of the Hills is expected to lead to operational efficiencies at the Gwalia processing plant. Combined production from Gwalia and King of the Hills is expected to be in the range of 255,000 to 275,000 oz/y of gold…. read more

Top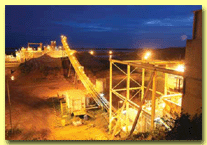 Thailand's Chatree Gold Mine Resumes Full Production - The Chatree/Chatree North gold mine in central Thailand, about 280 km north of Bangkok, is now back to full capacity following a successful ramp-up of operations when full access was granted to new mining leases. It is owned and operated by Kingsgate Consolidated Ltd., through its Thai subsidiary Akara Mining Ltd. The mine had been through uncertain times while the operator had to await the Thai government's green light for the Chatree expansion proposal and the granting of all necessary permits. These included forestry, access, establishment of new haul roads…. read more

Ivanhoe Targets 2013 Production Startup for Kazakh Gold Project -Ivanhoe Mines is planning to bring a major gold prospect in Kazakhstan into commercial production as soon as possible, according to Ivanhoe's executive chairman, Robert Friedland. Speaking at the sixth annual Asia Mining Congress in late March, Friedland said that Ivanhoe Mines has increased its interest from 49% to 50% in Altynalmas Gold, the company that holds 100% ownership of the Kyzyl project. Ivanhoe and Altynalmas Gold combined .…. read more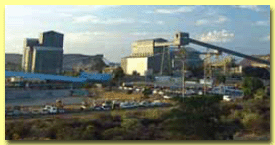 Debswana Investing to Extend Life of Jwaneng Diamond Mine

- The government of Botswana and De Beers, equal joint owners of Debswana Diamond Co., announced in late 2009 plans for major investments to extend the life of the Jwaneng open-pit diamond mine in Botswana, the world's largest diamond mine by production value. The project, also known as Cut-8, will be the largest-ever single capital commitment in the private sector in Botswana and will ensure continuous production at the mine until at least 2025 …. read more

Rio Tinto and Chinalco to Develop Guinea Iron Ore Project - Rio Tinto and Chinese metals company Chinalco have signed a non-binding memorandum of understanding (MoU) to establish a joint venture covering the development and operation of the Simandou iron ore project in Guinea, West Africa. The scope of the proposed joint venture includes rail and port infrastructure as well as the mine itself. Once fully operational, the mine  …… read more

Top
BHP Suspends Activities at Hay Point - BHP Billiton Ltd. said the Hay Point coal export terminal in Queensland, Australia, remains closed following suspension of operations on March 11 due to poor weather conditions. Railings to the Terminal ceased on March 18. Some mines suspended operations to ensure safety. The terminal sustained some offshore damage from Cyclone Ului to walkways, cabling and platforms. An early and incomplete assessment suggests it will take three to six weeks for both berths to return to full operation …. read more
China Blames Coal Mine Flood on Negligence -Lapses in safety measures flooded a coal mine in Shanxi province and trapped 153 miners for three days, in what could become the country's deadliest mining accident in more than two years, according to Bloomberg. The Wangjialing pit was overcrowded and the management did not evacuate workers despite reports of water inflow, according to the State Administration of Work Safety. No death toll has been reported. Up to 108 workers were confirmed to have escaped.…... read more

Top
Japanese Sign Quarterly Deal with BHP

- BHP Billiton reached a quarterly pricing agreement with the Japanese for coking coal. Press reports from the Pacific Rim region say that BHP struck a deal with JFE Holdings to supply an unknown amount of coking coal for $200/metric ton (mt). A price increase of 55% over the 2008-09 contract price of $129/mt and close to the prevailing spot rate of US$220/mt. Terms of the agreement are unclear, but it does mark the first time a Japanese steelmaker has been willing to depart.…... read more

Top
Mechel Opens Office in China

- Mechel OAO recently announced it had established an office in Beijing, China. The representative office will support Mechel's business in China, cooperate on expansion of Mechel's business in the country, work directly with Chinese partners, to establish new business contacts and perform studies on the market dynamics. In addition to ferroalloys, Mechel sells iron ore concentrate from its Korshunov mining complex and coking coal from its Yakutugol complex to Chinese consumers. Currently volumes of these supplies are being.…... read more

Top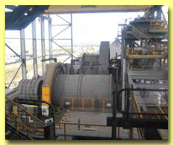 SAG Mill Control: It Shouldn't be that Hard
An economically appealing method for improving operations is available without the capital expense—get more out of a mill by applying the advanced control capabilities in the existing plant control system

By Andrew Thornton

Modern plant control systems (PCS) whether Programmable Logic Controllers (PLC) or Distributed Control Systems (DCS), are extremely powerful process control and automation engines. In the mining industry these systems are used extensively for basic control functions, yet their use for more advanced process control is surprisingly less common. This is wasteful of the capabilities inherent in the PCS, as the use of advanced control in the PCS to stabilize and optimize mineral processing plants can lead to significant economic benefits……. read more

Pump Systems Performance Impacts Multiple Bottom Lines



By Mike Pemberton and Joananne Bachmann

WPumps are the second most widely used machine in the world after motors, with their purchase and operation entailing significant expenses for most facilities. However, it is common practice for pumping system design and procurement to be based primarily upon the initial purchase cost of the equipment. Often such decisions, particularly with new systems, are under the control of the engineering contractor— who has few incentives in the world of fixed price contracts to embrace energy efficient pump system designs...... read more

Top
IN-PIT Crushing/Conveying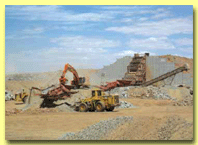 Latest IPCC Systems Provide Improved Operational Flexibility, Higher Capacity


New project developers as well as mature mine operators are showing renewed interest in in-pit crushing and conveying as a viable alternative to conventional truck and shovel mining

By Russell A. Carter, Managing Editor

It's been well over a year since E&MJ last published an industry-wide report on advances in in-pit crushing and conveying (IPCC), and during that time mining has navigated some rough waters as the global economy tanked, mining investors fled, and commodities prices fell (uranium), rose (gold), and in some cases did both (molybdenum) during an excruciatingly slow and uncertain market recovery. At the time of that last report, the industry was booming and money flowed freely to equipment vendors as mine developers pushed hard to complete projects while commodity prices were high. Interest in IPCC had been growing and the leading suppliers of IPCC systems had multiple orders on their books …... read more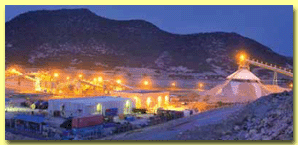 The Need for an Environmental Management System—and What This Means for Mines



Increasingly, mining companies see thorough management of environmental impacts as an important element in the managing of corporate risk and in attracting investment

By Graham Holtom

In mining, as in many other industries, the drivers of environmental management are many. EHS Data Ltd. provides software solutions to help clients manage data associated with environmental performance, and this article has been written based on the experiences of users from different mining companies and geographies. The most significant environmental impacts at different stages of the mine's life, as identified by clients, are summarized in Table 1..... read more

Top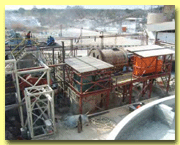 Zimbabwe Comes into Focus at South Africa's Mining Indaba
Project explorers and mine developers discuss indigenization and nationalization, while reviewing new startups

By Antonio Ruffini, South Africa-based editor

At the 2010 Mining Indaba attended by some 4,000 delegates, an event that takes place annually in Cape Town, South Africa, the country's northern neighbor Zimbabwe gained an unusually high profile. Zimbabwe's minerals potential has been off the mainstream radar for many years due to the misrule of President Robert Mugabe and his cronies. However, many see opportunities in this geologically rich terrain that has experienced little modern exploration..... read more

Top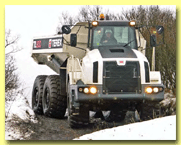 Terex: Off-highway, On-track with New Articulated Dump Trucks - Winter was hard in Scotland this year, not least during February 23–25 when Terex Construction had invited 160 customers and dealers from emerging markets to Motherwell. So the company's white and anthracite TA300 articulated dump truck (ADT) made its first appearance in a cold white and gray setting—familiar weather for the several Russian customers in the group that E&MJ joined, less so for those from the Middle East. The larger TA400, launched previously, was also put through its paces …. read more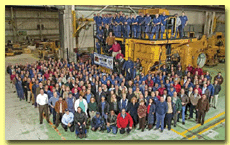 Komatsu Builds 930th Ultra-Class Hauler - Komatsu America Corp. recently commemorated the production of the 930th unit of its ultra-class 930E electric drive truck. The celebration took place at its Peoria Manufacturing Operation. Komatsu said the 930E, introduced in 1996, is the bestselling ultra-class mining truck in the world. Currently, there are fleets of 930s located in North America, South America, Africa, Asia and Australia…… read more

ThyssenKrupp Processing Scans for New Business - ThyssenKrupp Fördertechnik's Processing business unit, based in Ennigerloh, Germany, recently announced that it had acquired a high-performance 3-D laser scanner system to improve its spare-parts optimization and quality management, and expects the system to enable it to offer additional new services. The 3-D laser scan system, according to TKF, will handle a number of evaluative tasks that previously were impossible to perform with conventional measurement or were costly and lengthy processes. Formerly, for example, spatial representation of processing plants…. read more

Top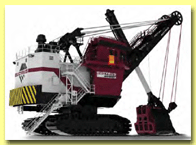 New Rope Shovel has Higher Propel Power - Bucyrus International has unveiled its newest rope shovel, the Bucyrus 495HR2. The "Super 2," as it is known, offers Bucyrus innovations such as HydraCrowd and the LatchFree Dipper System, along with AC-IGBT electrics. The AC-IGBT drive system offers Programmable Logic Controller (PLC) functionality, providing immediate fault identification, condition monitoring, and troubleshooting tools. These integrated systems provide the platform for AccessDirect, Bucyrus remote diagnostics package that allows shovel monitoring from any remote location .…… read more
DTH Hammer Completes Secoroc Gold Line - Atlas Copco announced with the introduction of the Secoroc COP 44 Gold DTH hammer, its COP Gold range is now complete. According to the company, the COP 44 Gold hammer offers many of the same features as the rest of the COP Gold line, including a specially designed piston for efficient energy transfer; control tube suspension with new steel disc compression rings and new lower buffer rings; steel grade hammer casing provides greater impact strength and excellent wear resistance; and excellent flushing capabilities…. read more



Cavity Scanner Delivers More Data in Half the Time - Optech has released its next-generation cavity monitoring system, the CMS V400. Claimed to be the ideal scanning solution for dangerous and inaccessible cavities, according to the Canadian LIDAR specialist, the CMS V400 has been completely revamped from previous models, delivering four times the point density in half the time. In addition to drastically reducing scan time, a modern graphical user interface with real-time data streaming and builtin post-processing has been developed…. read more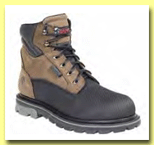 Work Boot Stands Up to Heat, Wear - Rocky Work Boots' Brute Force model is specifically designed for industrial and construction workers exposed to high heat environments. In addition to meeting ASTM standards for electrical hazard protection and oil and slip resistance, the company claims the boot also can endure up to 500°F temperatures. A thick nonabrasive material and full-grain leather make up the sturdy upper, with a perforated collar to promote air flow and breathability, while a compression-molded.…. read more

Top
New Satcom Service Readies for 2010 Launch - Inmarsat, a provider of global mobile satellite communications services, announced recently that the first call has been made using its global handheld service, IsatPhone Pro, which is on track for launch in June 2010. In preparation for launch, Inmarsat said it has passed a number of key milestones in the development of the service and finalized some essential contracts and distribution arrangements. A contract to upgrade the Inmarsat ground network was completed by Lockheed Martin, and further testing on the integration between the handset and the ground network is under way.….read more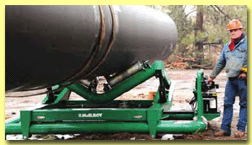 Filtration System Handles Hot Gases, Fine Particulates - Tri-Mer Corp., a developer of advanced technologies for the control of VOCs, fine particulate and industrial gases, has introduced UltraTemp Filtration, a hot gas filtration system that filters fine particulate to extremely low levels. The heart of the system is a new generation of ceramic filters. Filters used in the UltraTemp Filtration system are manufactured from low-density ceramic fibers that provide exceptionally high resistance to thermal shock…. read more
APRIL 19–25, 2010: Bauma Mining, Munich, Germany Contact: Messe Muenchen; Tel: 011-49-89-949-1348; Web: www.bauma.de
APRIL 25–30, 2010: International Coal Preparation Congress, Lexington, Kentucky, USA.Contact: The Coal Preparation Society of America www.coalprepsociety.org or the International Organizing Committee of the ICPC www.icpc2010.com
MAY 7–8, 2010: MineTECH'10, Seminar on Mining Technology - Extraction, Beneficiation for Safe & Sustainable Development, Bhubaneswar, India Contact: Indian Mining & Engineering Journal and IME Journal Readers' Forum; E-mail: i.me.journal@hotmail.com or sjayanthu@rediffmail.com
MAY 18–20, 2010: Peru's 9th International Gold Symposium, Lima, Peru. Contact: Gold Committee of the Peruvian National Society of Mining, Oil and Energy; Tel: (51-1) 460 1600; Fax: (51-1) 460 1616; E-mail: mjaramillo@snmpe.org.pe; Web: www.snmpe.org.pe
MAY 24–29, 2010: ALTA Nickel-Cobalt-Copper, Uranium & Gold Conference, Perth, Western Australia. Contact: ALTA Metallurgical Services; Tel: 61 3 5472 4688; Fax: 61 3 5472 4588; E-mail: alantaylor@altamet.com.au; Web: www.altamet.com.au
For a full calendar of mining industry conferences and events - click here

Fire River Gold announced that Richard Goodwin has been appointed vice president, mining, and project manager for the Nixon Fork gold mine; Larry Hillesland has been named manager of geology for the project; and Kristian Whitehead has been named senior geologist.

Azumah Resources has appointed Alan Thompson study manager for the company's flagship Wa Gold Project in Ghana.
Wits University has named Professor Fred Cawood as the head of School of Mines. He replaces Professor Huw Phillips.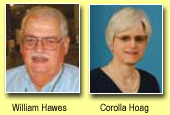 The Mining Foundation of the Southwest recently announced the officers elected for 2010: William Hawes was named president of the Foundation; Corolla Hoag was named vice president and 2010 American Mining Hall of Fame chairman; and Susan F. Wick was re-elected secretary-treasurer.

Major Wire Industries Ltd. has named Richard Bell national accounts manager.

Leica Geosystems has appointed Jürgen Dold President and CEO.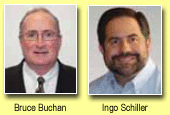 Bruce Buchan, a veteran Manitowoc sales executive, has been named to the new role of senior vice president of sales and marketing for Manitowoc's Latin American organization. Ingo Schiller has been named senior vice president of sales and marketing for North America.
About - providing an abreviated version of the current print edition of E&MJ, WOMP is distributed throughout the world to decision makers in the global mining industry, the last week of every month.

Subscribe to E&MJ - To receive your own copy of the print edition of E&MJ, click here , and complete your details. E&MJ is available free of charge to qualified readers.

Contact - if you have views, opinons or comments or editoral that you would like to submit, we would be delighted to hear from you - click here

Top