The latest from the
World Mining Equipment
Video Library
View




MINExpo 2021 - Invitations



Where they are ..
What they are showing ..
Come say Hello ...!
View




Educating to Respond to Tomorrow's Needs

Like it does every month, this edition provides a snapshot of the trends in the mining and mineral processing sector. What the industry is witnessing today are evolutionary trends to improve safety and efficiency, and to lower costs while meeting environmental, social and governance (ESG) goals. That's a tall order, but it's attainable especially when most mined commodities are commanding a premium price and miners have decent profit margins, which allows them to invest in research and education.

The news section this month carries a story about the changes taking place at the University of Arizona (UofA). The new School of Mining and Mineral Resources is expected to make it the premier institution devoted to mineral resources and reshaping mining for the 21st century, according to the UofA. The school will offer undergraduate, graduate and professional training in areas including data science, business, social sciences, public health and law. One new course will introduce students across campus to the need for mineral resources and the technical, social, economic and environmental issues surrounding their acquisition .... read more


Steve Fiscor, Publisher & Editor in Chief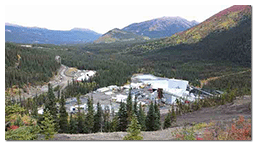 Coeur Mining Launches Largest Exploration Campaign
Coeur Mining highlighted new drilling results at the recently discovered Southern Silver Zone at the Silvertip mine in British Columbia and at the four mineralized zones within the Crown Block — Daisy, Secret Pass, SNA and C-Horst — in Nevada. Through the first four months of the year, Coeur drilled approximately 103,750 meters (m) at six .... read more
Vale Suspends Sudbury Nickel Operations
July 1 marked one month since union miners at Vale Canada's nickel mining operations in Sudbury decided to strike. The company suspended operations after a proposed five-year contract was rejected by the United Steelworkers. United Steelworkers (USW) Local 6500, representing roughly 2,450 production and maintenance employees in Sudbury, voted to reject the company's offer despite the unanimous endorsement of that deal by the union bargaining committee. Vale said it has implemented contingency plans to preserve the .... read more

Top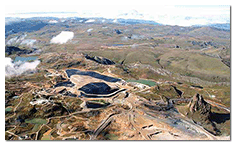 Boroo Completes Purchase of Lagunas Norte
Boroo Pte. Ltd. has completed the previously announced acquisition of the Lagunas Norte mine in Peru from Barrick Gold Corp. Lagunas Norte is an open-pit mine located 140 kilometers (km) east of Trujillo in the Alto Chicama mining district of the Peruvian Andes. The mine has produced more than 10 million ounces (oz) .... read more


New School of Mining and Minerals Resources Will Open at University of Arizona
The Arizona Board of Regents approved the creation of a School of Mining and Mineral Resources at the University of Arizona. The school is expected to make the University of Arizona the premier institution devoted to mineral resources and reshaping mining for the 21st century, according to officials. Jointly housed in the College of Engineering and the College of Science, with involvement from the Lowell Institute for Mineral Resources, the school will offer undergraduate, graduate and professional training in areas including data science, business, social sciences, public health and law..... read more


| | |
| --- | --- |
| AROUND THE WORLD - USA & CANADA | |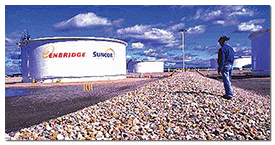 Canada's Largest Oil Sands Producers Set Net Zero Target for 2050
With operations located in Northern Alberta, Canadian Natural Resources, Cenovus Energy, Imperial, MEG Energy and Suncor Energy formally announced the Oil Sands Pathways to Net Zero initiative. These companies operate approximately 90% of Canada's oil sands production. The goal of this unique alliance .... read more


Alabama Embraces Graphite Production
Alabama Gov. Kay Ivey signed incentives agreements that will bring a first-of-its kind, advanced graphite processing plant to the state. Alabama Graphite, a subsidiary of Westwater Resources, will build the plant in the Kellyton area of Coosa County, near Alexander City. Graphite is used as the anode in lithium-ion batteries, as well as a conductivity enhancer for all types of batteries, including the common lead-acid batteries in traditional vehicles ....read more

Top
Falco, Glencore Canada Sign Horne 5 Deal
Falco Resources Ltd. entered into an agreement with Glencore Canada Corp. establishing the framework the companies will enter into with the Principal Operating License and Indemnity Agreement (OLIA) to enable Falco to develop and operate its flagship Horne 5 Project. It is anticipated that the OLIA will be finalized in the third quarter of 2021. The framework will create technical and strategic committees with representatives from both companies .... read more


| | |
| --- | --- |
| AROUND THE WORLD - Latin America | |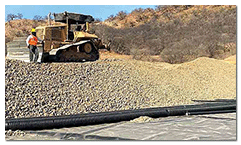 Santana Loads Ore on Leach Pad, Plant Nears Commissioning
All construction has now been completed with the full leach pad now lined and available for stacking at Minera Alamos' Santana gold mine in Sonora, Mexico. First loading of mined material from the Nicho Norte pit commenced earlier this month in preparation for the commissioning of leach operations around the end of the June. "Since the completion of the first pit blast in May ... read more


Top
Illegal Blockades Force Suspension at Los Filos
Equinox Gold Corp. has temporarily suspended mining activities at its Los Filos mine in Mexico because of illegal blockades by a group of unionized employees and members of the Xochipala community, both of whom the company said it demanding payments in excess of their contractual agreements. "The company is working to achieve a long-term solution that will allow the mine to operate effectively," it said ... read more


| | |
| --- | --- |
| AROUND THE WORLD - Australasia | |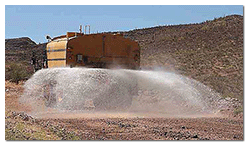 Rio Tinto Will Deploy World's First Fully Autonomous Water Trucks at Gudai-Darri
Rio Tinto will deploy the world's first fully autonomous water trucks at its $2.6 billion Gudai-Darri iron ore mine in Western Australia's Pilbara region. The new vehicles, primarily used for dust suppression on site, will enhance productivity by enabling mine operations to digitally track water consumption and reduce waste. Developed through …. read more


Top

Porgera Moves Closer to Restart
The process of reopening the Porgera gold mine under the terms of the binding framework agreement between the government and operator Barrick Niugini Ltd. (BNL) took a major step forward with a discussion between Barrick President and CEO Mark Bristow, Papua New Guinea (PNG) Prime Minister James Marape and the various Porgera Landowners groups and others. The framework agreement provides that Porgera will be owned by a new joint venture held 51% by PNG stakeholders and 49% by BNL, with BNL continuing as the operator …. read more

Kamoa Strikes Deal to Comply With DRC's Concentrate Ban
Kamoa Copper has signed offtake agreement with CITIC Metal Ltd. and Gold Mountains Int'l Mining Co. Ltd., a subsidiary of Zijin Mining, for 50% each. During Phase 1, Kamoa's expects to produce 200,000 mt/y of copper, which includes concentrate (60%) and blister copper (40%) from Lualaba Copper Smelter (LSC). During May, Democratic Republic of …. read more
Top
Mining Resumes at Tasiast Mine After Fire
Kinross Gold Corp. has restarted mining activities and construction work at the Tasiast mine in Mauritania after a fi re on June 15. However, milling activities are still suspended. Kinross confirmed there were no injuries as a result of the fi re. Construction work on the Tasiast 24k expansion project has also resumed and the company said it is evaluating opportunities to optimize the project while milling operations are suspended .... read more



Court Rejects Appeals Challenging Keliber's Permits
During mid-June, the Vaasa Administrative Court in Finland mostly rejected three appeals that were fi led in March 2019 challenging Keliber Oy's environmental and water permits for the Syväjärvi mining area. The court now told Keliber it wants it to further intensify water monitoring. "While we expected this outcome, we are pleased with the decision, which will advance Keliber's plans to be the first European company to produce .... read more


Top
Nornickel Resumes Mining at Taimyrsky
Nornickel, the world's largest producer of palladium and high-grade nickel and a major producer of platinum and copper, began to gradually restart ore mining at the Taimyrsky underground mine on June 1 and plans to advance the mine's operations to full capacity in the near future. Currently, the mine has reached a mined volume of 5,000 metric tons per day (mt/d), which is about 40% of the design capacity .... read more



| | |
| --- | --- |
| THIS MONTH IN COAL | |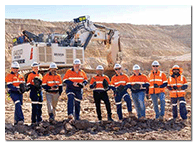 Bravus Mines First Coal at Carmichael
Bravus Mining and Resources, formerly Adani Mining, struck coal at its Carmichael Project in Queensland, Australia, after two years of construction, numerous hurdles and pushback from non-supporters. CEO David Boshoff said it was an exciting day for the more than 2,600 people involved in the Carmichael Project — a day that has been in the making for more than a decade .... read more


Top

Rainbow Energy Purchases Coal Creek Station
North Dakota's largest power plant will continue operations under local ownership. Rainbow Energy Center LLC has reached an agreement to purchase Coal Creek Station from Great River Energy (GRE) and operate the 1,151-megawatt (MW) power plant using current plant employees. Rainbow Energy Center said it plans to focus on baseload energy from Coal Creek Station with carbon capture and incremental generation from renewables to fully utilize the capacity of the HVDC transmission system.  …. read more


-->
| | |
| --- | --- |
| FEATURE - Blasthole Drilling | |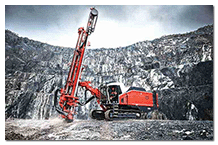 Popular Demand Leads to Next-step Upgrades for Blasthole Rigs
Manufacturers report the latest upgrades and updates to new and proven drill rigs target improved KPIs and were driven by customer feedback.

By Jesse Morton, Technical Writer

The big drill OEMs universally say that customer feedback is driving the development of upgrades to their newer and more popular rigs. Customers naturally want higher availability. They want a higher penetration rate and more production. They want a rig that fi ts their technological ecosystem, today and tomorrow. Many of the resulting upgrades are being rolled out now on a limited basis, but will soon be available across the various ranges of offerings. The OEMs say that those that adopting now are reporting big rewards...... read more



For more companies with products in the Blasting market -
Go Here
| | |
| --- | --- |
| FEATURE - Ground Control | |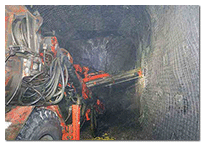 Finessing Ground Support for Deeper Mines
We look at the challenges and innovations in designing and optimizing ground support for deep operations success.

By Carly Leonida, European Editor

As mines delve ever deeper, geotechnical engineers face a growing challenge: how to keep personnel and equipment safe while supporting development and mining rates in increasingly difficult ground conditions. While "putting in some extra bolts or mesh" is an option in some scenarios, prevention is always better than cure. And, by adopting a strategy that considers the optimal mining method and modes of operation, different modelling and monitoring approaches for the rock mass and incorporates elements like shotcrete, mesh and bolts where necessary, mines will be far safer, more cost-effective..... read more. ..... read more

Top

For more companies with products in the Ground Support market -
Go Here
| | |
| --- | --- |
| FEATURE - Slurry Pumps | |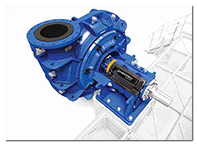 What's Next for Slurry Pumps?
The next generation will likely be bigger, smarter, tougher and 'connected'.

By Russell A. Carter, Contributing Editor

Mining processes and operations are evolving faster today than they ever have. While this provides multiple safety benefits underground — fewer people sub-surface, less hands-on work with heavy machinery, better ventilation, etc. The ubiquity of deeper, hotter, technologically more advanced mines also poses challenges for mine rescue teams and in emergency response planning ..... read more


For more companies with products in the Pumps market -
Go Here
| | |
| --- | --- |
| FEATURE - MINExpo 2021 - Preview | |
MINExpo is Back
Mining suppliers and service providers plan to showcase the latest in mining and mineral processing equipment and technology.

By Steve Fiscor, Editor-in-Chief; Carly Leonida, European Editor; Jennifer Jensen, Associate Editor and Jesse Morton, Technical Writer.

A little more than a year ago, the National Mining Association (NMA) announced that it was postponing MINExpo INTERNATIONAL, the world's largest mining trade show, for a year due to concerns surrounding COVID-19. A lot has taken place since then. At the time, many essential businesses, which included mining and the companies that supply the mines, were learning to adapt operational practices to continue with business while at the same time supporting local communities. Borders were closed and some regions were locked down to slow the spread. .... read more

Top


For companies with MINExpo Invitations -
Go Here
| | |
| --- | --- |
| MINExpo 2021 - Invitations | |
Your personal invitation to come and say hello at MINExpo 2021 - to view the invitation, click the image.
To view all the invitations on World Mining Equipment -

Go Here
| | |
| --- | --- |
| Video Presentations | |
The latest from the World Mining Equipment Video Library - to view the video, click the image.
For more details on the Video Hub -

Go Here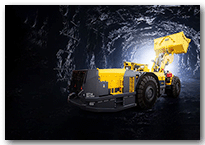 Epiroc partners with Ivanhoe Mines for significant order of battery-electric mining equipment in South Africa.
Epiroc, has secured a significant order for battery-electric mining equipment from Ivanplats that will be used to develop Platreef, its greenfield mine in South Africa. Ivanplats, a subsidiary of Ivanhoe Mines, has ordered several Boomer M2 Battery face drill rigs and Scooptram ST14 Battery loaders. The new Platreef underground mine, which will trial the emissions-free machines .... read more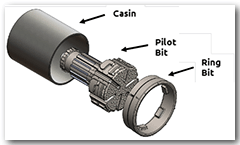 Numa Casing Ring Bit System
Drilling technology provider, Numa, has announced a new range of Casing Ring Bit Systems for simultaneously drilling and casing vertical or horizontal holes in piling, foundation, anchoring, geothermal, and other casing applications .....read more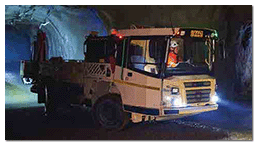 Compact, Multipurpose Carrier
Normet launched the Variomec XS product family. The XS carrier was designed to be a safe, purpose-built platform for several different transportation applications, the company reported. The XS offers excellent performance and best-in-class safety and payload capacity, Normet said. It has a 3.5-m-by- 3.5-m envelope and can transport up to 4 mt. It can be used to move people .... read more

Top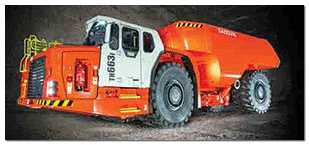 Big UG Truck Gets Stage-V Engine
Sandvik introduced a 16-liter Stage-V engine for its largest truck, the Toro TH663i. The Volvo Penta engine delivers 585-kW output and has top-shelf technology for reducing emissions. The engine's exhaust after treatment contains a Selective Catalytic Reduction system that uses diesel exhaust fluid to reduce NOX without sacrificing ....read more

Groundbreaking 4,400-hp Engine.
Cummins launched the 4,400-hp QSK95 engine. For ultra-class trucks, it is the supplier's most powerful engine. The engine offers optimum power-to-weight ratio for 400-mt haul trucks, and a 3,800-hp rating with single-stage turbocharging for increased efficiency and power at high altitudes. The QSK95 features a clean-sheet modular design for easy servicing, an average of 15% better life to overhaul, and a comprehensive Cummins warranty .... read more



Adaptive Dewatering Pump Lasts Longer
Xylem unveiled the Flygt Bibo, a dewatering pump described as automatically adapting to the environment, operating only as needed, and delivering massive energy savings of up to 60% over traditional dewatering pumps. With the reduction of instances of dry running, operational wear and tear is reduced by up to 70%, cutting repair and maintenance costs by as much as 50%, Xylem reported. .... read more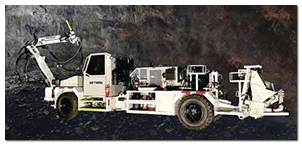 Getman - Intuitive Concrete Sprayer
Getman Corp. launched the new Pro-Shot Concrete Spraying Vehicle, which the company described as intuitive to operate and easy to maintain. It enables technicians to apply consistent, high-quality layers of sprayed concrete, Getman said. Features include a nozzle that easily disassembles .…. read more

Top

Light Hydraulic Motor Delivers Torque
Bosch Rexroth reported the Hägglunds Atom replaces the Hägglunds Cab. The renamed hydraulic motor offers a maximum torque of up to 13.6 kNm and a specific torque of 40 Nm/bar. It has a maximum power of 394 kW. ....read more
SEPTEMBER 13-15, 2021: MINExpo INTERNATIONAL, Las Vegas, Nevada. USA
Contact: Web: www.minexpo.com/
OCTOBER 6-7, 2021: Joburg Indaba, Johannesburg, South Africa.
Contact: Web: www.joburgindaba.com
DECEMBER 5-10, 2021: American Exploration & Mining Association, Sparks, Nevada, USA.
Contact: Web: www.miningamerica.org
JANUARY 30-FEBRUARY 2, 2022: International Society of Explosives Engineers (ISEE), Las Vegas, Nevada, USA.
Contact: Web: www.isee.org
FEBRUARY 27-MARCH 2, 2022: Society for Mining, Metallurgy and Exploration (SME), Salt Lake City, Utah, USA
Contact: Web: www.smenet.org
MARCH 2-9, 2022: Prospectors & Developers Association of Canada (PDAC), Toronto, Ontario, Canada.
Contact: Web: www.pdac.ca
For a full calendar of mining industry conferences and events - click here
| | |
| --- | --- |
| WHO'S MOVING WHERE | |

Asante Gold Corp. appointed two internationally renowned mineral consultants to the mine development and exploration teams. Dave Anthony was appointed as a senior project development consultant to the Board. Anthony is a former COO of African Barrick Gold. Paul Abbott was appointed senior geological consultant. Abbott has 50 years of international exploration and mining experience, including 30 years in West Africa, primarily in Ghana. Mr. Abbott is credited with numerous gold discoveries, most recently the Namdini gold deposit being developed by Cardinal Resources in northern Ghana.

Rio Tinto appointed Peter Cunningham as CFO with immediate effect. He has been interim CFO since January 1, 2021, will also join the Rio Tinto Board as an executive director at the same time. He was previously group controller and has held a number of senior financial and non-financial leadership positions across Rio Tinto in Australia and the U.K.

TOMRA Systems ASA's current president and CEO, Stefan Ranstrand, will be replaced by Tove Andersen by November 1 at the latest. Andersen joins TOMRA from YARA International where she is currently executive vice president of Europe.

Alcoa Corp. appointed Louis Langlois as president of Alcoa Canada. Langlois will also represent Alcoa on the Board of the Aluminum Association of Canada. Langlois succeeds Nicole Coutu, who after 31 years with Alcoa, will retire August 1. Since 2017, Langlois has been the director for global strategic planning.

Galiano Gold Inc. announced that Greg McCunn has stepped down as CEO and as a director. It also appointed Matt Badylak, current COO, to the position of president and CEO. Badylak also joined the board of directors of the company.

The Mining Association of Canada (MAC) announced that David Clarry, vice president of corporate social responsibility for Hudbay Minerals Inc., has been elected chair of MAC for the next two-year term. Clarry replaces Gordon Stothart, president and CEO for IAMGOLD, who served as chair from June 2019 to June 2021.

Seequent has promoted Graham Grant to CEO, following six years as the company's COO. In a planned transition, Grant succeeds Shaun Maloney, who has retired after a decade in the role. Grant joined Seequent in 2012 in the Strategy and Channel Development role. In 2015, he was appointed as Seequent's fi rst COO and subsequently moved from his base in the U.K. to Seequent's headquarters in Christchurch, New Zealand.

Copper Mountain Mining Corp. appointed Don Strickland as executive vice president, sustainability, transitioning from COO. At that time, Eric Dell, Copper Mountain Mine's general manager, will become senior vice president, operations.
About - providing an abreviated version of the current print edition of E&MJ, WOMP is distributed throughout the world to decision makers in the global mining industry, the last week of every month.

Subscribe to E&MJ - To receive your own copy of the print edition of E&MJ, click here , and complete your details. E&MJ is available free of charge to qualified readers.

Contact - if you have views, opinons or comments or editoral that you would like to submit, we would be delighted to hear from you - click here

Top