The latest from the
World Mining Equipment
Video Library
View




Major Changes Sweep Through the Mining Business

They say you can judge the health of the mining business by the escalators at the Toronto Metro Convention Center during the annual Prospectors & Developers Association of Canada (PDAC) convention. Among other things, it offers miners a chance to discuss their projects and prospects with bankers and investors. Empty escalators signal tough times ahead for the mining business, but that was not the case this year. Indeed, it was quite the opposite with security holding back the crowds at times.
In the PDAC press room, the mergers taking place with the gold majors created a lot of chatter among the business writers that cover the mining sector. Barrick Gold was making a play for Newmont Mining, who was trying to merge .... read more


Steve Fiscor, Publisher & Editor in Chief

Barrick Signs Nevada JV With Newmont
Barrick Gold Corp. initially made an offer to buy Newmont Mining Corp. in February, but was turned down. Instead, Newmont proposed the two establish a Nevada joint venture. On March 11, the two companies signed an implementation agreement to create the joint venture, which would combine their mining operations, assets, reserves and talent in Nevada.... read more
Brazil's Mining Agency Bans Dams Built With Upstream Method
On February 15, Brazil's National Mining Agency (ANM) released a new regulation establishing the ban of all dams in the country built with the upstream method following the dam failure at Vale's Córrego de Feijão mine in Brumadinho, Minas Gerais, Brazil. Companies holding such structures will have six months to present a technical decommissioning project and until August 15, 2021, and August 15, 2023, to fully conclude deactivation processes of inactive and active dams, respectively. .... read more

Top
Ivanhoe Planning 3 Mines at Kakula-Kamoa Property
Ivanhoe Mines has announced results of a prefeasibility study of an initial 6-millionmetric- ton-per-year (mt/y) underground mine on its Kakula-Kamoa copper properties at the western end of the Central African Copper Belt in Democratic Republic of Congo (DRC). At the same time, the company has announced an updated preliminary economic assessment (PEA) of an expanded Kakula-Kamoa mine production .... read more


High Grades Support Cerro Blanco Gold Project
Bluestone Resources has reported the results of an independent, NI 43-101-compliant feasibility study of its 100% owned Cerro Blanco underground gold project in southeast Guatemala. The study is based on proven and probable mineral reserves of 940,000 ounces (oz) of gold and 3.6 million oz of silver in 3.4 million metric tons (mt) at grades of 8.5 grams (g) per mt gold and 32.2 g/mt silver .... read more

| | |
| --- | --- |
| AROUND THE WORLD - USA & CANADA | |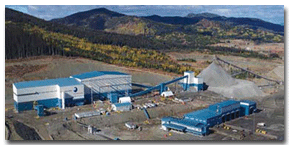 Centerra Gold Receives 3-year Water Approvals at Mount Milligan
Centerra Gold Inc. announced that the British Columbia Environmental Assessment Office has approved an amendment to Mount Milligan's environmental assessment certificate to permit access to additional sources of surface water and groundwater. Once the company receives the relevant water licenses, it will be permitted to obtain water for use in .... read more


Draft EIS for Alaska's Pebble Project Moves Forward
The Draft Environmental Impact Statement (EIS) for the Pebble Project, a proposed open-pit mine in southwest Alaska, has been released by the U.S. Army Corps of Engineers and now moves on to the next phase, public review and comment. Northern Dynasty is the owner of the Pebble Partnership (PLP) and began the permitting process at the end of 2017 ....read more

Top
Liberty Gold Gains Approval for Black Pine
Liberty Gold Corp. announced the approval of a plan of operations at the Black Pine Project, one of its three principal gold projects located in the Great Basin. Located in southern Idaho, Black Pine is a past-producing, run-of-mine, oxideheap- leach gold mine that contains a large, shallow, district-scale, Carlin-style sedimentary rock-hosted gold system .... read more

| | |
| --- | --- |
| AROUND THE WORLD - Latin America | |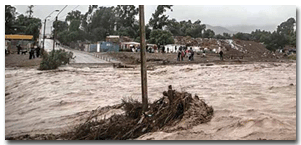 Hard Rains Shut Down Mines in Northern Chile
More than 11.4 millimeters of water fell in February in Calama, northern Chile, which is equivalent to two years of rainfall in the area. The water generated fl ooding, roadblocks and the isolation of hundreds of people who have not been able to leave their homes. The bad weather also paralyzed operations at the Chuquicamata and El Abra divisions of Codelco .... read more


Top
Leagold Planning Major Expansion at Los Filos
Leagold Mining has reported results from an expansion feasibility study of its Los Filos gold operations in Guerrero state, Mexico, 230 kilometers (km) south of Mexico City. The study demonstrates the potential for development of the Bermejal underground mine on the property, enlarging the Los Filos open-pit mine, re-phasing the Bermejal open pit into two distinct open pits (Bermejal and Guadalupe), and construction of a carbon improved .... read more

| | |
| --- | --- |
| AROUND THE WORLD - Australasia | |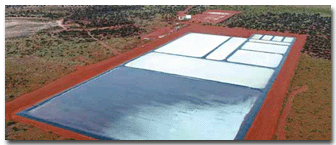 NAIF Backs Australia's First Fertilizer Project
The Northern Australia Infrastructure Facility (NAIF) will invest $74 million in Australia's first plant to produce sulphate of potash (SOP). The NAIF loan will be provided to Kalium Lakes Ltd. to help develop its $250 million Beyondie SOP project. The project will produce 90,000 metric tons per year (mt/y) of SOP …. read more


Top

3 Junior Explorers Team Up With Producers
Junior exploration companies Red Metal Ltd., Mirasol Resources, and Reunion Gold have teamed up with OZ Minerals, Newcrest International, and Barrick Gold, respectively, to form exploration alliances on the junior companies' exploration projects. The Red Metal-OZ agreement covers six projects in Australia. The Mirasol- Newcrest agreement is focused on Mirasol's Gorbea gold projects in northern Chile. The Reunion-Barrick agreement …. read more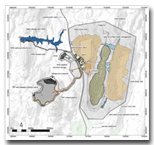 Thor Nearing Construction Start at Segilola in Nigeria
Thor Explorations is planning to begin construction of its Segilola open-pit gold mine in southwest Nigeria in the second quarter of 2019. Positive results from an independent definitive feasibility study describe a project producing 80,000 ounces per year (oz/y) of gold over a five year mine life …. read more
Top
Barrick, Tanzania Government Reach Agreement Over Acacia Dispute
In its capacity as a facilitator, Barrick Gold Corp. announced it has arrived at a proposal with the government of Tanzania to resolve outstanding disputes concerning Acacia Mining's operations in Tanzania. This proposal includes the creation of a local company to manage Acacia's operations as well as a payment of $300 million to the government to resolve the outstanding tax claims. The taxes will be paid over time …. read more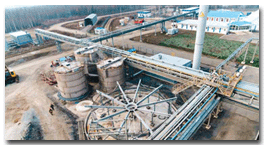 Polymetal Adds 2nd POX Line at Amursk
Polymetal International has started construction of a second pressure oxidation (POX) line to process refractory gold concentrates at its Amursk facilities in Russia's far southeast. Designated POX-2, the project site is immediately adjacent to the current Amursk POX plant within the city of Amursk and will share some of the external infrastructure (gas main, access road, water main) with the existing …. read more


Top
Eldorado Elects to Resume Heap Leaching at Kışladağ
Eldorado Gold announced in late January that it will resume mining, crushing, stacking, and heap leaching at its Kışladağ gold mine in western Turkey. Work on a previously announced mill project has been suspended. In October 2017, Eldorado reported that laboratory test work indicated that lower recoveries were expected from the zone of mineralization around the base .… read more



| | |
| --- | --- |
| THIS MONTH IN COAL | |

Glencore Will Limit Coal Production
The world's largest exporter of thermal coal, Glencore announced it would be capping its yearly coal production in the future to combat climate change. Glencore said it will prioritize its capital investment to grow production of commodities "essential to the energy and mobility transition" and limit its coal production capacity to current levels. In 2018, the company produced 129.4 million metric tons of coal .... read more


Top

Foresight Delivers Record Steam Coal Sales in 2018
Foresight Energy capitalized on strong export markets and improved domestic spot opportunities to post record steam coal sales of 23.4 million tons in 2018, generating total revenue of $1.1 billion and adjusted EBITDA of more than $313 million, the Murray Energy subsidiary said on February 27 …. read more


-->
| | |
| --- | --- |
| FEATURE - Miners Guide to bauma 2019 | |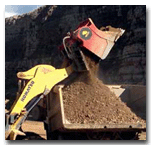 Suppliers Debut New Products at bauma
Finding mining-related solutions at the world's largest trade show can be complicated. Let us show you the way.

By Steve Fiscor

Every three years, Messe München hosts the bauma trade fair in Munich. Billed as the world's leading sector event for construction machinery, building material machines, mining machines and construction equipment, the exhibition space totals 640,000 m2, making it the largest trade show on earth. For 2019, Messe München expects to have 3,500 exhibitors from 60 countries. Unlike other large equipment fairs, bauma has dedicated a portion of its program to mining. Mining represents roughly 20% of the exhibition. The mining sector has its own hall: C2 .... read more


| | |
| --- | --- |
| FEATURE - Energy Efficiency | |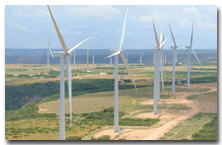 Running With Renewables
Renewable energy is economically and environmentally attractive but variable by nature. Mining's need for power is expensive, continuous and rising. Improved energy efficiency can narrow the gap between RE supply and production demand.

By Russell A. Carter, Contributing Editor.

Mining is a power-hungry business. It takes massive amounts of energy to excavate and process ore into a marketable mineral commodity. Although it's hard to compare operating costs between mines located in different districts or regions, it's commonly estimated that a typical site may incur energy costs that represent anywhere from 10% to 30% of overall operating costs. In some mineral-rich countries, the mining industry is by far the largest user of electrical power, accounting for ..... read more

Top

For more companies with products in the Electric Supply market -
Go Here
| | |
| --- | --- |
| FEATURE - Machine Awareness | |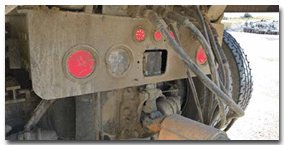 Level 1 Automation Gains Ground
Onboard and centralized sensor-and-computer systems are said to be saving lives, simplifying jobs and preventing costly disruptions.

By Jesse Morton, Technical Writer

The Mine Safety and Health Administration (MSHA) reported in late November that a shift boss at a limestone pit op was crushed to death when a loaded hauler "ran over her pickup truck at the crusher site." According to MSHA, it was the 14th mine site fatality reported in 2018. It was the seventh powered-haulage fatality, up one from the previous year. In the report, MSHA listed four best practices, one of which was "install and maintain collision.... read more


For more companies with products in the LHD market -
Go Here
| | |
| --- | --- |
| FEATURE - 2019 INDABA Report | |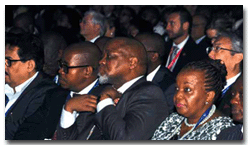 Investment Mood is Much More Upbeat a Year After Regime Change
A large crowd gathered at the Cape Town International Convention Center to hear the new South African President Ramaphosa address the mining business.

By Gavin du Venage, South African Editor

CAPE TOWN, South Africa—Africa's largest industry showcase, the Mining Indaba has looked increasingly gloomy over the years. Now, for the first time in a halfdecade mining bosses and government officials are talking again. The mood in Cape Town was ebullient as bankers, geologists and state officials mingled like old friends. "We are in a much better position to mine than we were a year ago," said Roger Baxter, CEO of the Minerals Council of South Africa (MCSA). "The Department of Mineral Resources is talking to us. The minister and his officials are talking to us." .... read more

Top

| | |
| --- | --- |
| Video Presentations | |
The latest listings from the World Mining Equipment Video Library - to view the video, click the image.
For more details on the Video Hub -

Go Here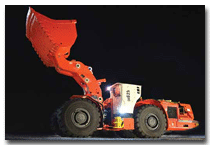 Intelligent Loader for Large-scale Underground Production
Sandvik introduced the LH621i, its second i-series loader. The high-capacity loader is the optimal unit for rapid mine development and large-scale underground production, the company reported. Considering the loader's payload capacity, it is ideally paired with the TH663i truck. The LH621i was built on proven technology inherited from its market-leading predecessor, the LH621, and now it enters the market equipped with further improved .... read more

New Condition Monitoring System for Falk Drives
Rexnord announced that its Smart Condition Monitoring System (SCMS) provides customers with the capability to reduce downtime, extend asset life and improve performance levels. SCMS measures, records, trends, and displays drive operating conditions and alerts specified users of abnormal operating conditions. Proprietary algorithms continuously compare both individual and aggregated sensor data against embedded models ....read more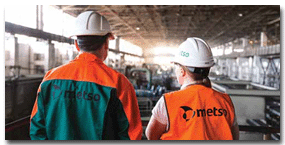 Metso Says New Solutions Unit Delivers Improved, Sustainable Process Results
Mining companies are constantly searching for solutions to help them improve productivity to deal with challenges like increasing processing costs and declining ore grades. To holistically address these challenges, Metso has set up a new Performance Solutions unit dedicated to delivering and sustaining .... read more

Top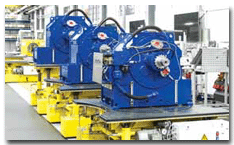 High-power Density Couplings
Voith expanded its TurboBelt TPXL portfolio of fill-controlled couplings to include 500-kW, 800-kW and 1,250-kW versions, which combine hydrodynamics with intelligent control technology to optimize performance. The integrated controller matches the output torque exactly to the startup parameters of the belt conveyor system, thus reducing wear and increasing service life ....read more
Botswana Diamond Mine Gets Weba Solution
Weba Chute Systems reported a recent solution deployed to a diamond mine in Botswana solved maintenance challenges and ensured more uptime for the customer's operation. The mine was replacing transfer chutes almost every three months. Run-of-mine material, with lump sizes up to 1,200 mm, is fed via an apron feeder onto a grizzly feeder, with the oversize material reporting to the jaw crusher .... read more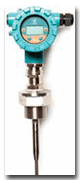 Guided Wave Techs Get Flameproof Certs
Hawk Measurement Systems announced it received explosion-proof, flameproof and dust ignition-proof certification by FM Approvals for FM, FM Canada and ATEX standards. Applicable guided wave technologies supplied by the company include, for example, the Centurion Guided Radar, a continuous level measurement instrument. It sends a radar pulse down to a probe to measure .... read more

Ava Group Partners With Mining3 on Wear Detection
Risk management services solutions supplier Ava Group announced a development and commercialization agreement with Mining3, a mining innovation group. The two will launch a predictive asset monitoring solution by Future Fibre Technologies (FFT), an Ava Group company. The partnership will strengthen the recently announced .…. read more

Top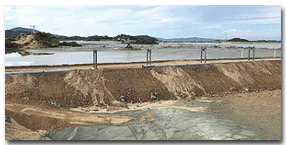 Inmarsat, Knight Piésold Offer Remote Tailings Dam Monitoring
Satellite communications provider Inmarsat announced it will be joining forces with Knight Piésold UK to deliver highly accurate tailings dam monitoring, analysis and real-time management capabilities for the mining industry. The collaboration agreement with Knight Piésold UK, a member of the international geotechnical, tailings management and engineering consulting group, will combine ....read more
APRIL 8-14, 2019: bauma, Messe Muenchen, Munich, Germany. Contact: Web: www.bauma.de
APRIL 23-25, 2019: MiningWorld Russia, Crocus Expo, Moscow, Russia. Contact: Web: www.miningworld.ru.
APRIL 28-MAY 1, 2019: Canadian Institute of Mining (CIM 2019), Montreal, Canada. Contact: Web: www.cim.org
MAY 7-9, 2019: Arminera, Centro Costa Salguero, Buenos Aires, Argentina. Contact: Web: www.arminera.com.ar

>
MAY 18-25, 2019: ALTA 2019, 24th Annual Metallurgical Conference, Perth, Australia. Contact: Web: www.altamet.com.au
MAY 20-22, 2019: Longwall USA, Pittsburgh, Pennsylvania, USA. Contact: Web: www.longwallusa.com
MAY 27-30, 2019: Exponor Chile 2018, Antofagasta, Chile. Contact: Web: www.exponor.cl
JUNE 3-7, 2019: 34th Annual Elko Mining Expo, Elko Convention Center, Elko, Nevada, USA. Contact: Web: www.exploreelko.com
For a full calendar of mining industry conferences and events - click here
| | |
| --- | --- |
| WHO'S MOVING WHERE | |

Anglo American announced that Marcelo Bastos will join the board as a non-executive director. Most recently, he was COO of MMG.

Cleveland-Cliffs Inc. appointed Keith A. Koci executive vice president, CFO. Koci replaces Timothy K. Flanagan, who will be leaving the company. Koci joins Cliffs from Metals USA Holdings Corp., where he served as senior vice president and CFO.

OceanaGold Corp. announced after nearly 12 years, nonexecutive Chairman, Jim Askew, will retire at the June 2019 Annual General Meeting. The company appointed Ian Reid as the new nonexecutive chairman and Craig Nelsen as a new nonexecutive director. Reid joined the Oceana- Gold Board as a nonexecutive director in 2018. Nelsen was vice president of exploration for Lac Minerals Ltd., the founding CEO and chairman of Metallica Resources until its merger with New Gold where he served as chairman and director.

Alcoa Corp. announced that John Slaven will join the company as executive vice president and chief strategy officer. Before joining Alcoa, Slaven served for 13 years as partner and managing director at The Boston Consulting Group (BCG).

Endeavour Mining appointed Mark Morcombe as COO, effective May 6. He will take over from Jeremy Langford who will be leaving the company. Prior to joining Endeavour, he was COO of Centamin Plc.

Hastings Technology Metals Ltd. appointed Mal Randall as nonexecutive director. He is on the board of Kalium Lakes Ltd., Argosy Minerals Ltd., Magnetite Mines Ltd. and Thundelarra Ltd.

Modular Mining announced that President and CEO Luiz Steinberg will step down from his position. Jorge Mascena, currently vice president of customer value at Modular Mining, will assume the role of president and CEO, effective April 1. Steinberg joined Modular Mining in 1993. In 2016, he assumed his current role as vice president of customer value.

Robin Lindahl, President and CEO of Normet Group has decided to leave the company. He will join Taaleri plc as their new CEO. In addition, Greg Hallett was appointed senior vice president, sales area North America, for Normet North America. He is currently heading Sales Unit USA and will continue to be responsible for that role as well.
About - providing an abreviated version of the current print edition of E&MJ, WOMP is distributed throughout the world to decision makers in the global mining industry, the last week of every month.

Subscribe to E&MJ - To receive your own copy of the print edition of E&MJ, click here , and complete your details. E&MJ is available free of charge to qualified readers.

Contact - if you have views, opinons or comments or editoral that you would like to submit, we would be delighted to hear from you - click here

Top