The latest from the
World Mining Equipment
2nd Hand Market
View





Copper Leaders Gather in Santiago



Cesco Week and the CRU World Copper Conference, which was held during mid-April in Santiago, Chile, attracted copper miners, smelters and consumers. The lively discussions about the future of the industry generated more questions than answers. Even though copper prices have declined 40% since 2011, the prevailing consensus was that demand for copper would remain healthy and prices should improve in the future. While many speakers questioned whether copper prices would reach the super cycle levels again, it was clear that the trend will head in the right direction for miners and margins could improve significantly by 2017.

With many copper mines located in arid and desolate regions, producers grapple with an increasing need for water and power. Declining ore grades complicate the situation......... read more



Steve Fiscor, Editor in Chief


Alamos and AuRico Merger Will Form $1.5-billion Gold Producer
Alamos Gold and AuRico Gold have announced a definitive merger agreement that will create a leading intermediate gold producer. The transaction, structured as a merger of equals, will create a company having a market capitalization of about $1.5 billion. Shareholders of each company will own approximately 50% of the merged company, as yet un-named but designated as MergeCo in the merger announcement. MergeCo's producing assets will include AuRico's Young-Davidson mine........ read more
Cameco Signs Uranium Supply Deal with India


Cameco Inc. has signed a supply agreement to provide India's Dept. of Atomic Energy with 7.1 million lb of uranium concentrate under a long-term contract through 2020. The agreement was signed during an official visit to Canada by Indian prime minister Narendra Modi. The contract is Cameco's first with India, which is the world's second fastest growing market for nuclear fuel. The contract, valued at approximately C$350 million at current uranium prices, is specifically for Canadian uranium....... read more

Top
Newmont's Long Canyon Mine Opening New Nevada Gold District


Newmont Mining has started construction of the first phase of its Long Canyon gold mine in the Pequop Mountains in eastern Elko county Nevada, less than 100 mi east of existing Newmont mines and infrastructure. The mine is the first in a district that has substantial potential for additional development. Newmont acquired the Long Canyon project when it acquired Fronteer Gold in April 2011. Gold reserves in oxide ore currently total 1.2 million oz at an average grade of 2.29 g/mt, with additional..... read more

Top
Israel Chemicals Acquiring Allana Potash


Israel Chemicals Ltd. (ICL) is acquiring all of the shares of Allana Potash that it does not already own in a friendly transaction valued at about C$137 million. Prior to announcing the agreement, ICL owned 16.36% of Allana's shares. Allana is developing the Danakhil potash project in Ethiopia (E&MJ, April 2015, p. 18). Allana has reported positive results from a feasibility study of production of 1 million mt/y of muriate of potash (MOP) and from a preliminary economic assessment..... read more
| | |
| --- | --- |
| AROUND THE WORLD - USA & CANADA | |

Midway's Pan Project Pours First Gold


Midway Gold poured the first gold at its openpit, heap leach Pan project in White Pine County, Nevada in late March. Production totaled about 500 oz in two pours. As of March 27, approximately 3.4 million st of ore had been stacked on the Pan leach pad, and about 2.6 million st were under leach. Midway expects to add an additional 5.9 million st of ore to the pad through the remainder of 2015. A planned leach pad expansion is on schedule to increase capacity from approximately 8 million st to 20 million st by the end of 2015...... read more
Trevali Nearing Re-start of Caribou Production


Trevali Mining reported in late March that it has re-started mining activities at its Caribou underground zinc-lead-silver-copper mine and mill complex in the Bathurst mining camp of northern New Brunswick, Canada and that commissioning of the mill would begin during the second quarter. Trevali acquired the inactive Caribou operation from Maple Minerals in November 2012. The mine and mill had operated for approximately 13 months prior to going into receivership in 2008 due to depressed... read more

Top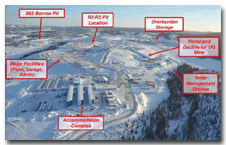 Stornoway Building Renard Diamond Plant


Stornoway Diamond Corp. poured the first concrete for the processing plant at its Renard diamond project in early April. The project is located in the James Bay region of Quebec, 350 km north of Chibougamau. Specialized concrete work for the plant's foundations is scheduled to continue through the spring and early summer before the erection of structural steel begins in June. The Renard plant building is scheduled to be completed and heated by the fourth quarter of this year, allowing the installation of the temperature.... read more

| | |
| --- | --- |
| AROUND THE WORLD - Latin America | |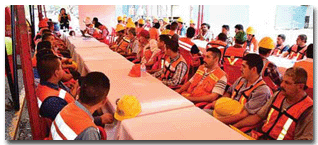 Armed Robbers Steal Gold Concentrate from McEwen's El Gallo 1 Mine


McEwen Mining's El Gallo 1 gold mine in Sinaloa, Mexico was hit by armed robbers on April 7, with a loss of an estimated 900 kg of gold-bearing concentrate containing approximately 7,000 oz of gold. Due to upgrades in progress in the processing plant, approximately 30 days of concentrate production were in the refinery at the time of the robbery. No one was seriously injured…… read more
Belo Sun Targets 205,000 oz/y of Gold at Volta Grande


Belo Sun Mining has reported the results of a positive feasibility study of its Volta Grande open-pit gold project in Pará state, northern Brazil, with production estimated at 205,000 oz/y of gold over a 17-year mine life in sustaining costs of $779/oz. Initial capital costs to develop the project are estimated at $298 million. Proven and probable mineral reserves total 3.8 million oz of gold at a grade of 1.02 g/mt. The Volta Grande feasibility study considers open-pit mining using an owner operated…. read more

| | |
| --- | --- |
| AROUND THE WORLD - Australasia | |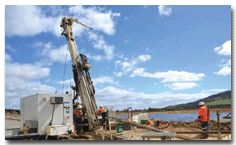 Heron Advances Woodlawn Redevelopment Project


Heron Resources has reported the results of a preliminary economic assessment (PEA) of its 100%-owned and fully permitted Woodlawn zinc-copper project 220 km southwest of Sydney, New South Wales, Australia. The project is located on the site of the former Woodlawn mine, which operated from 1978 to 1998 and processed 13.8 million mt of ore from open-pit, underground, and satellite deposits at average grades of 9.1% zinc, 1.6% copper; 3.6% lead, 0.5g/mt gold, and 74g/mt…. read more



Atlas Suspends Production Due to Low Iron Ore Price


Atlas Iron reported on April 10 that it was suspending production at its five direct shipping ore (DSO) mines in the Pilbara region of Western Australia due to recent falls in the iron ore price. The company expected to suspend the mines progressively during April, with exports to cease shortly thereafter. The mines are being placed on care and maintenance pending future developments in the iron ore market. Atlas opened its Mt. Webber mine on July 15, 2014. Previously, it had developed four mines: Pardoo (2008), Wodgina (2010) …. read more

Top

Golden Star Going Underground at Wassa
Golden Star has announced plans to develop an underground mine beneath the current open-pit at its Wassa gold-mining operations in southwest Ghana. The underground production will supplement ongoing open-pit production as feed to the 2.7- million-mt/y Wassa processing plant. A recently completed feasibility study estimates the Wassa mine will produce an average of 163,000 oz/y of gold over a mine life to 2024. Life-of-mine cash operating costs for the combined openpit/ underground operation are estimated at $780/oz, while all-in sustaining costs…. read more


Fuel Cell Power Gaining Ground in South Africa
Impala Platinum (Implats) announced on March 31 plans to use fuel cells to provide energy at its platinum group metals refinery in Springs, South Africa, beginning in early 2016. The announcement accompanied the launch of Africa's first 100-kW platinum fuel cell, which has been installed to provide power for the offices of the Chamber of Mines of South Africa. Implats has partnered with Mitochondria Energy, a local business, to develop and deliver fuel cell solutions that provide sustainable economic returns at Implats operations…. read more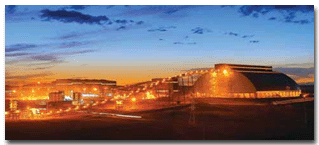 Mongolian Government Approves Oyu Tolgoi Expansion


Mongolian prime minister Chimediin Saikhanbileg announced on April 5 that his cabinet has approved a second-phase of development of the Oyu Tolgoi copper-goldsilver mine in southern Mongolia. Oyu Tolgoi is owned 66% by Turquoise Hill Resources and 34% by the government. Rio Tinto owns a 51% share of Turquoise Hill Resources and manages the project…. read more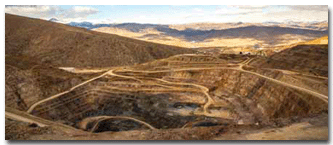 Alacer Proceeding with Çöpler Sulphide Project
Alacer Gold's board of directors has approved development of the Çöpler sulphide project at its 80%-owned Çöpler gold mine in Erzincan province, eastern Turkey. The Çöpler mine has been processing oxide ore via an open-pit, heap leach process since late 2010. A definitive feasibility study of sulphide ore processing via wholeore pressure oxidation was…… read more

Top
| | |
| --- | --- |
| THIS MONTH IN COAL | |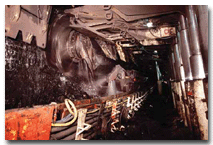 Glencore to Close Australia's West Wallsend Early


Glencore has pushed its plans several months forward and has decided to shutter its West Wallsend coal complex in Australia in 2016, pointing to low prices. The company said the mine in New South Wales, which it co-owns with Japanese-based Marubeni Corp. and JFE Minerals, had initially been slated to idle in late 2016 or early 2017. Consideration had been given to a number of options to extend the mine's life but a combination of factors, especially coal market and economic conditions …. read more

CNX Coal Resources Files for an IPO


CONSOL Energy announced this week that its subsidiary, CNX Coal Resources LP, filed the necessary paperwork with the U.S. Securities and Exchange Commission (SEC) for the initial public offering (IPO) of common units representing limited partner interests. CNX Coal Resources' initial assets are expected to consist of a 20% undivided interest in, and operational control over, CONSOL Energy's Pennsylvania mining complex, which consists of three underground mines (the Bailey mine, the Enlow Fork …. read more

NMA Challenges EPA Before Supreme Court


The U.S. Supreme Court heard oral arguments from the National Mining Association (NMA), 21 states and the Utility Air Regulatory Group challenging the legality of the Environmental Protection Agency's (EPA) 2012 Mercury and Air Toxics (MATS) rule. The MATS rule, among the costliest in regulatory history, is responsible for retiring up to 20% of the nation's coal fleet of power plants, according to the NMA. NMA specifically challenges the failure of the EPA to meet the Clean Air Act's (CAA) test of "appropriate and necessary" by …. read more

| | |
| --- | --- |
| FEATURE - Utility Vehicles | |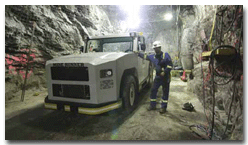 The People Movers
For years the mining industry had to make do with staff transport vehicles that were frankly not up to the job. Today, there is a much wider choice of robust, custom-build carriers.

By Simon Walker, European Editor

Since beginning a second career in mining writing some 30 years ago, my experiences with mine-site personnel transport have, to say the least, been very varied. Indeed, until relatively recently, most of the vehicles that I have ridden in—both underground and in open-pit mines—have either been standard 'off-the-shelf' pickups or vans that have been derived from other standard designs. Even the humble agricultural tractor has been modified to carry miners and writers alike, while the experience of being transported along rough underground haulages in what was essentially a people cage on a wheel-loader is probably best forgotten……. read more


For more companies with products in the Utility Vehicles market -
Go Here
| | |
| --- | --- |
| FEATURE - Dust Control | |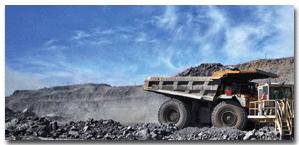 Clearing the Air


An expanding universe of dust suppression products offers producers more options to take control

TFor the mining industry, dust and water are important, costly commodities that generally lie at opposite ends of the desirability spectrum, yet they're often closely linked by quantitative concerns: Too much of either can cause major problems leading to higher operating costs and reduced productivity. For most mining operations, water is an essential ingredient in dust control in the pit, on haul roads and at dump, crusher and conveyor transfer points. Dust control at concentrators and other types of process plants involves fans, electrostatic precipitators and baghouses, all of which can be significant energy consumers. With the industry in general having to compete more frequently with other interests for dwindling available water resources, and mineral producers becoming more interested in..... read more

Top

For more companies with products in the Dust Control market -
Go Here
| | |
| --- | --- |
| FEATURE - Heap Leach | |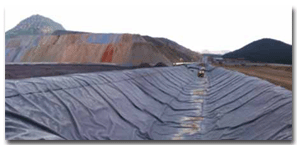 Trickle Down Economy


Heap leach products designed to cut costs, improve performance

By Russell A. Cater, Managing Editor

AHeap leaching entered the mainstream of mineral extraction methods in the 1980s as a means of economical production, mostly from lower-grade or smaller-sized copper and gold operations. Today, with metal producers facing lower prices and tight capital markets, heap leaching remains as viable as ever as a primary process candidate—or a reasonable fallback alternative—when measured against higher-cost extraction technologies that have drifted out of financial reach. Studies have shown that mediumsized, multi-lift heap leach operations often have capital and operational costs that are much less than half the costs of conventional milling. The lower project…... read more


For more companies with products in the Linings market -
Go Here
| | |
| --- | --- |
| FEATURE - Logistics | |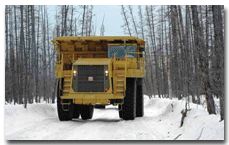 Tightening the Chain


Making sure that an exploration project or producing operation is properly supplied can be a challenge in its own right

By Simon Walker, European Editor

Logistics: the handling of the practical detail of any large-scale enterprise or operation (The Chambers Dictionary). The detailed organization and implementation of a complex operation; the activity of organizing the movement, equipment, and accommodation of troops (Oxford English Dictionary). What is clear from these definitions is that logistics in all its senses is not something that can be taken lightly, or is ever likely to look after itself. In addition, the demands made by a project will be very different depending on the stage involved. A grassroots exploration exercise obviously has specific requirements in terms of transport, accommodation and supplies that differ substantially from those of an established mine.... read more

Top


For more companies with products in the Logistics market -
Go Here
| | |
| --- | --- |
| 2nd HAND MARKET | |
The latest listings from the World Mining Equipment Market - for more details click the image
For more details on the WME - Market -

Go Here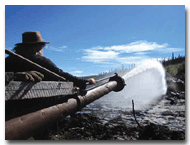 Yukon Placer Miner Finds MTU Diesels are its Gold Standard


In 1896, miners discovered gold in the Klondike region of Canada's Yukon Territory. When the news spread, an estimated 100,000 prospectors flocked to the remote area in what came to be known as the Yukon Gold Rush. They searched for placer gold and some struck it rich, but the vast majority wasn't so lucky. The Yukon Gold Rush ended when gold was discovered in Nome, Alaska—but placer mining in the Yukon continued as gold mining methods became more efficient. Heavy-duty hydraulic machinery replaced metal pans…. read more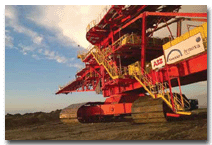 TAKRAF Installs Asia's Largest BWE at Chinese Mine


Open pit mining and underground solutions provider Tenova TAKRAF has completed the supply and installation of a bucket wheel excavator (BWE) system for the Zhahanaoer coal mine in Inner Mongolia, China. The system features the largest BWE-conveyor spreader combination of its kind in Asia, according to the company. The installation includes an SRs 2000 (rated capacity 6,600 m3/h) BWE with loading unit, a 7,750-m-long conveyor system consisting of five flights and a compact spreader…… read more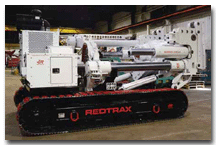 Redpath's Dedicated Raisedrill Transporter


Following in the footsteps of Redpath's inhouse manufactured line of Redbore raisedrills, Redpath Raiseboring, a member of The Redpath Group, has introduced an innovative raisedrill transporter called the Redtrax. According to the company, Redtrax was designed and manufactured solely for the purpose of transporting raisedrills and related materials, and is an important step in the progression toward self-sufficiency in Redpath's mining contractor operations. Redtrax is claimed to practically eliminate…. read more

Top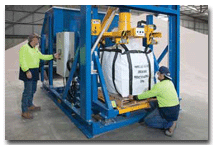 Mineral Sands Operator Speeds Product Shipment with Bulk Bag Filler


Tronox Western Australia operates the world's largest fully integrated titanium ore and titanium dioxide (Ti 2) project, covering the spectrum from mining of mineral sands through extraction and upgrading to obtain TiO2 pigment. The project is also a major producer of the mineral zircon (zirconium silicate), also obtained from the mineral sands. The chief products at Tronox's Western Australian operations are rutile (TiO2) and zircon…… read more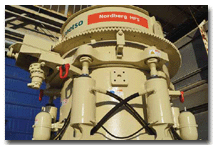 Cone Crusher Features Improved Performance, Automated Operation


Metso's new Nordberg HP5 joins the HP3, HP4 and HP6 as the fourth model in its range of high-performance cone crushers. Featuring 5% larger feed size compared with Metso's HP400, and higher capacity than the HP500 in tertiary applications, the HP5 also provides a higher cavity density that improves interparticle crushing action for end products with more consistent gradation and superior shape. An advanced fastening system for…. read more


Mid-range Dozer Costs Less to Run


Komatsu America recently introduced the new D85-18 dozer, suitable for lighter mine-duty bulldozing tasks. It's powered by a 264-hp Komatsu Tier 4 Final certified diesel—a high-performance, more environmentally friendly engine that burns up to 5% less fuel and costs less to operate. A standard EX track model and a low-groundpressure PX track model are available to offer customers flotation and weight distribution options that best match their needs. The Komatsu SAA6D125E-7 engine…. read more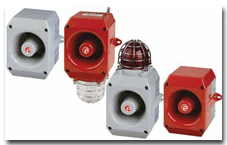 Powerful Warning Horn for Hazardous Locations


The new D2x family from E2S Warning Signals is based on a high-output 116- dB(A) SPL 64-tone four-stage horn sounder, which can be combined with a powerful 5 or 10 Joule Xenon strobe in a compact 130- mm-wide, 125-mm deep (~5 x 5 in.) diecast marine grade aluminum housing. Designed for use in hazardous locations, the D2x has gained approvals permitting use in regions covered by IECEx, ATEX, NEC and CEC regulations. With four remotely triggered alarm stages, the D2x can signal multiple safety  .…. read more

Top

Scissor Lift for Underground Mine Maintenance


Putzmeister's new MINELIFT 4 scissor lift platform has a lifting height of 4 m (13 ft) and 4 metric ton capacity, providing a mobile and secure working platform for load and personnel lifting. According to the company, the MINELIFT 4 can be ideally configured for installation of water, air, drainage, and tailing pipes in underground mines. It incorporates a drop-wing platform extension that expands by 700 mm (27.5 in.), providing a work surface of 3,400 x 2,550 mm (134 x 100 in.). Its high-capacity crane allows pipes to be lifted easily and safely, and its pipe handling….read more
JUNE 10–12, 2015: Annual Meeting of the Mining Electrical Maintenance and Safety Association, Sheraton Sand Key, Clearwater Beach, Florida. Contact: Web: www.miningelectrical.org/
JUNE 11–12, 2015: Africa Australian Technical Conference, Hilton Adelaide, Adelaide, South Australia Contact: Eliza Sanneman, senior coordinator, events, The AusIMM; Tel: +61 3 9658 6105; E-mail: esanneman@ausimm.com.au; Web: www.aatmining2015.ausimm.com.au
JUNE 16–18, 2015: Longwall USA Exhibition and Conference, David L. Lawrence Convention Center, Pittsburgh, Pennsylvania, USA. Contact: Web: www.longwallusa.com
JUNE 18–19, 2015: The 13th BergbauForum, Kassel, Germany. Contact: DMT; Tel: +49 201 172-1284; Fax: +49 201 172-1880; Web: E-mail: bergbauforum@dmt-group.com
AUGUST 13–15, 2015: International Comminution and Classification Congress 2015, San Luis Potosi, Mexico. Contact: ICCC; Email: contact@iccongress.org; Web: www.iccongress.org
SEPTEMBER 1–4, 2015: AIMEX 2015, Sydney Showground, Sydney, Australia. Contact: Web: www.aimex.com
SEPTEMBER 9–12, 2015: Mining Indonesia 2015 Jakarta International Expo, Jakarta, Indonesia. Contact: Web: http://mining-indonesia.com
SEPTEMBER 12–16, 2015: Electra Mining, Expo Centre, Nasrec, Johannesburg, South Africa. Contact: Web: www.electramining.co.za
For a full calendar of mining industry conferences and events - click here
| | |
| --- | --- |
| WHO'S MOVING WHERE | |

Agnico Eagle Mines Ltd. made several senior management appointments. Ammar Al-Joundi became president of the Canadian gold miner. He most recently served as CFO and senior executive vice-president for Barrick Gold. As a result, Sean Boyd's title will change to vice-chairman and CEO. Dominique Girard has been appointed vice president-technical services and Nunavut operations. To support Girard in his new functions, Nancy Guay was appointed senior corporate director-technical services. Michael Timmins has been promoted to vice president-corporate development. Carol Plummer has been appointed vice president-project development for U.S. and Latin America. Michel Julien has been appointed vice president-environment.

Orvana has appointed Daniella Dimitrov as president and CEO. She succeeds Michael Winship, who is retiring.

Golder Associates appointed Dr. Hisham Mahmoud as its  President and CEO. Previoiusly, he was president of the infrastructure group at SNC-Lavalin.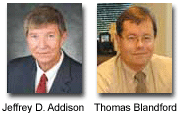 Weir International appointed Jeffrey D. Addison to managing director and Thomas E. Blandford to executive vice president.
Schade appointed Dr. Christoph Seifert as technical  managing director.

Robert Gruss joined AUMUND as managing director from SMS Siemag AG and is responsible for sales, service, technology as well as for research and development.

AECOM appointed CEO Michael S. Burke to the additional position of chairman of the board. The appointment, completes a planned succession following the retirement of John M. Dionisio as executive chairman.
After 37 years at Motion Industries, Chairman Bill Stevens has retired. Tim Breen, named president and COO in 2013, then president and CEO in 2014, succeeds Stevens.
About - providing an abreviated version of the current print edition of E&MJ, WOMP is distributed throughout the world to decision makers in the global mining industry, the last week of every month.

Subscribe to E&MJ - To receive your own copy of the print edition of E&MJ, click here , and complete your details. E&MJ is available free of charge to qualified readers.

Contact - if you have views, opinons or comments or editoral that you would like to submit, we would be delighted to hear from you - click here

Top