Sympathy for the Junior Miners



The mood at this year's Prospectors & Developers Association of Canada (PDAC) was little a more dour than years past. Prior to each presentation, the geologists would open with, "We know it's gloomy out there, but…" They would then continue to speak to a crowded room of professionals eager to hear their presentations.

The success rate for junior explorers hinges on their ability to raise money to fund activities much like any other business. When times are tough, they can't find the money to support their exploration activities. According to John Kaiser, editor, Kaiser Research Online, of the 527 mining and exploration companies exhibiting at PDAC 2013, 114 of them (22%) had $200,000 or less in working capital remaining. "That's enough to stay alive for one more year doing absolutely nothing," Kaiser said. "One has to wonder: Why are they here?" Nearly half of them (47%), Kaiser explained, are trading at less than $0.20 per share ......... read more


Steve Fiscor, Editor in Chief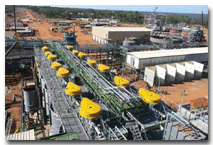 Anglo American, Barrick and Kinross Report Major Asset Impairments
In their reports of financial results for 2012, Anglo American, Barrick and Kinross each recorded asset impairments exceeding $3 billion. In each case, the impairments were made against the value of a major development project or operation that has not lived up to expectations— Minas-Rio in Brazil for Anglo American, Lumwana in Zambia for Barrick, and Tasiast in Mauritania for Kinross......... read more
Silver Wheaton Acquires Gold Streams from Vale


Silver Wheaton and Vale announced in early February 2013 that they have entered into a binding term sheet agreement for Silver Wheaton to acquire 25% of the life-of-mine by-product gold production from Vale's Salobo copper mine in Brazil and 70% of the by-product gold production, for a 20-year term, from six Vale mines and a development project in the Sudbury district, Canada. Consideration for the acquisition is $1.9 billion in cash, plus 10 million Silver Wheaton warrants with a strike price of $65 and a term of 10 years....... read more

Top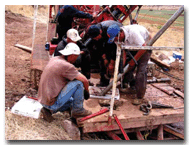 Coeur Wins Bidding for Orko Silver


Coeur d'Alene Mines and Orko Silver announced an agreement on February 20, 2013, whereby Coeur will acquire Orko in a transaction having a total value of approximately C$350 million in cash and Coeur shares. The Coeur-Orko agreement followed an announcement by First Majestic Silver on February 19 that it would not exercise its right to match Coeur's offer. First Majestic started the bidding for Orko in mid-December 2012 with an agreed offer to acquire Orko, assuming Orko did not receive a superior proposal from another company. Coeur's offer was deemed a superior proposal..... read more

Top
CN Suspends Labrador Trough Rail Study


The Canadian National Railway (CN) announced in mid-February 2013 that it has suspended a feasibility study for the construction of a proposed rail line and terminal handling facility to serve the northern Labrador Trough of Québec and Labrador. The feasibility study was initiated last August by CN and its partner La Caisse de dépôt et placement du Québec (the "Caisse"), along with a group of six mining companies. The CN announcement said the study had been progressing steadily; however, current market realities have resulted in anticipated delays to mine development projects..... read more

| | |
| --- | --- |
| AROUND THE WORLD - USA & CANADA | |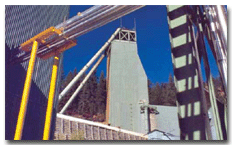 Hecla Resumes Lucky Friday Mine Operations


Hecla Mining reported on February 18, 2013, that its Lucky Friday mine in northern Idaho's Silver Valley has resumed operations and is expected to produce approximately 2 million oz of silver in 2013. Lucky Friday had been shut down since January 2012, when the U.S. Mine Safety and Health Administration (MSHA) ordered the Silver Shaft at the mine closed for removal of built-up material in the shaft. "Hecla is pleased to report that with rehabilitation work complete on the Silver Shaft at the Lucky Friday mine, and with necessary clearance from MSHA.... read more
Seabridge Initiates Filing of KSM Environmental Documents


Seabridge Gold has begun electronic filing of its provincial Application for an Environmental Assessment certificate and its federal Environmental Impact Statement for its 100%-owned KSM gold-copper-silver project with the British Columbia and Canadian governments. The KSM (Kerr- Sulphurets-Mitchell) property is located in the Iskut-Stikine River region of northwest British Columbia, 65 km northwest of Stewart, British Columbia... read more

Top
Detour Gold Pours First Gold Bars at Detour Lake


Detour Gold poured the first four gold bars totaling approximately 2,000 oz of gold at its new Detour Lake open-pit mine in northeastern Ontario on February 18, 2013. When the mine reaches design production rates this year, it will be Canada's largest gold mine. Detour Gold began commissioning the first mill production line at Detour Lake in October 2012 and began processing low-grade material and then ore-grade material in January 2013. After nearly one month of operation.... read more
| | |
| --- | --- |
| AROUND THE WORLD - Latin America | |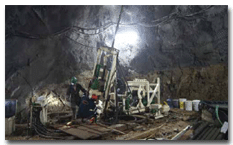 First Majestic Starts Up at Del Toro


First Majestic Silver produced the first silver at its new Del Toro silver mine in the state of Zacatecas, Mexico, in January 2013. Initial production at Del Toro is from a 1,000-mt/d flotation circuit, which is expected to achieve commercial production by April. A 1,000-mt/d cyanidation circuit is scheduled for completion by mid-year 2013. First Majestic also remains on schedule to double Del Toro mill throughput to 4,000 mt/d (2,000 mt/d flotation and 2,000 mt/d cyanidation) by the third…… read more
Chesapeake Sees Major Mine Potential for Metates


Chesapeake Gold Corp., a Canadian junior company headquartered in Vancouver, has reported the results of an NI 43-101-compliant prefeasibility study (PFS) of its 100%-owned Metates gold-silver project in Durango state, Mexico. The study describes a $4.36-billion, 120,000-mt/d mining project based on proven and probable mineral reserves of 18.5 million oz of gold, 526 million oz of silver, and 4.2 billion lb of zinc. Metates mine life is estimated at 25 years, with production averaging 659,000 oz/y gold, 15.9 million oz/y silver, and 190 million lb/y zinc over that time frame…. read more

| | |
| --- | --- |
| AROUND THE WORLD - Australasia | |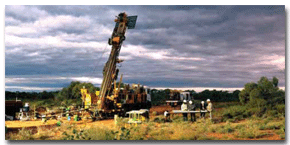 Tropicana Project Heading for Q4 2013 Production


AngloGold Ashanti reported in late January 2013 that the Tropicana gold project located 330 km east-northeast of Kalgoorlie, Western Australia was on schedule to begin production during the fourth quarter of 2013. Construction was 55.6% complete at year-end 2012. Engineering design and procurement activities were complete, and all major equipment items had been delivered to the site…. read more



Bullabulling Reports Positive Prefeasibility Study


Bullabulling Gold Ltd. has reported the results of a positive prefeasibility study (PFS) for its open-pit Bullabulling gold project, located 60 km west of Kalgoorlie, Western Australia. The PFS considers the re-start of mining in an area previously mined by Resolute Mining during the 1990s. The PFS indicates that the project is technically and financially viable, and Bullabulling is moving ahead with a definitive feasibility study, with a goal of completing the study and reaching a development decision by the end of 2013 …. read more

Top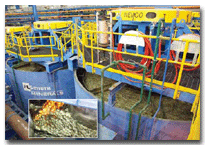 Oyu Tolgoi Produces First Concentrate
The Oyu Tolgoi copper-gold project in the South Gobi region of Mongolia produced its first copper-gold concentrate on January 31, 2013, following the start of ore processing through the concentrator on January 2. The project is owned 66% by Turquoise Hill Resources of Vancouver, Canada, and 34% by the Mongolian government. Rio Tinto holds a 51% controlling interest in Turquoise Hill Resources and is the project manager…. read more

Xstrata a Step Closer at Tampakan
The Philippines government has given Sagittarius Mines an environmental compliance certificate (ECC) for its $5.9-billion Tampakan mine, moving the company closer to bringing the highly anticipated project to fruition. Sagittarius is primarily owned by Xstrata with Australia's Indophil Resources holding a 37.5% interest. Development of the project, which is touted as Southeast Asia's largest coppergold prospect, has been delayed by a ban on open-pit mining that was imposed by the provincial government of South Cotabato in 2010. The ban does not conform with national mining laws…. read more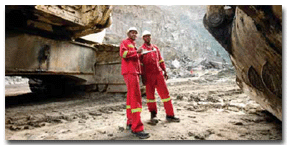 De Beers Commits to New Mine Development at Venetia


The De Beers Group announced in mid- February 2013 that it will invest approximately R20 billion ($2 billion) to build a new underground mine beneath the currently operating open-pit Venetia diamond mine in Limpopo province, South Africa. When completed, the underground mine will extend the life of Venetia until 2042 and replace the open pit as South Africa's largest diamond mine. The announcement followed…. read more

Banfora Receives Positive Feasibility Study
Gryphon Minerals, an Australian junior company headquartered in Subiaco, West Australia, has reported the results of a bankable feasibility study (BFS) that demonstrates the viability of developing its Banfora gold project in southwest Burkina Faso. The study is based on a conventional 2-million-mt/y CIL processing plant and open-pit mining operation using contractor mining, with the potential to expand to 4 million mt/y…… read more

Top
| | |
| --- | --- |
| THIS MONTH IN COAL | |
Vale Declares Force Majeure in Mozambique


Vale declared force majeure on Mozambique coal export shipments in Tete province after heavy rains hampered transport operations, according to a securities filing. In a press release, Brazilian company officials further cited "operational difficulties" since early February preventing coal from its Moatize mine reaching Beira Port via the Sena rail line. In all, the company has reported that Zambezi River flooding thwarted the delivery of 250,000 metric tons of coking coal…. read more

Walter Energy Makes Progress


In its fourth quarter earnings report, U.S.- based Walter Energy, the world's largest publicly-traded "pure-play" met coal producer announced results that reflect cost control initiatives, aggressive production management and disciplined capitalspending, in light of significantly lower global pricing levels.
Revenues were $479 million for the fourth quarter of 2012, down from $703 million in the fourth quarter of 2011 primarily due to reduced demand and pricing for met coal…. read more

Mitsubishi, BHP Gear Up forSale of Australian Coal Mine
Mitsubishi Corp. and BHP Billiton have begun preparations to sell a portion of the metallurgical coal mining operations they jointly own in Australia, The Nikkei reported. The Gregory Crinum complex has been producing coking coal since 1979 via open-cut and underground mining. It had an output of roughly 3.7 million mt in 2011, accounting for nearly 10% of all of BHP Billiton Mitsubishi Alliance's production…. read more
| | |
| --- | --- |
| FEATURE - Narrow Vein | |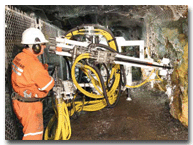 Niche Machines for Narrow-Vein Mining
While the world's major mines focus on bulk extraction, narrow-vein deposits demand a different approach—and different equipment. E&MJ looks at some of the possibilities.

By Simon Walker, European Editor

Go back a hundred years—150 certainly— and most of the world's mineral production came from narrow-vein deposits. Processing technology had not yet matured sufficiently to be able to handle bulk materials, flotation had still to be adopted for sulphide treatment and the introduction of the industrial-scale cyanidation processes that are today taken for granted as the prime precious-metals recovery route was still in the future. Mines had traditionally operated in a narrow-vein environment, even if veins ran en echelon, simply because the technology of the day would not allow anything more extensive. And, of course, waste-rock handling was minimized as mining was highly selective, keeping profitless dilution at rock-bottom……. read more

| | |
| --- | --- |
| FEATURE - Bauma Preview | |
Munich Hosts World's Largest Equipment Exhibition


Mining equipment and mineral processing technology will be one of the bright spots for the 2013 bauma trade fair

By Steve Fiscor, Editor-in-Chief

TAn international trade fair for construction equipment and mining machinery, bauma takes place every three years in Munich. This year the event will be held April 15-21, 2013. What sets this exposition apart from others is its sheer size, 3,256 exhibitors occupied 555,000 m2 of space in 2010. To put that into perspective, MINExpo 2012 was less than 80,000 m2 and CONEXPO 2011 was less than 220,000 m2. Attendance for bauma 2013 is expected to easily eclipse 500,000 people. Tunneling has always been an important aspect of the bauma, but tunneling and mining are two different disciplines. Over time, the mining portion of the exposition has grown steadily from a bolt-on segment to a prominent position. In ..... read more

Top
| | |
| --- | --- |
| FEATURE - Indaba Review | |
African Leaders Gather in Cape Town to Discuss the Future of Mining


While South Africa's industry appears mired in gloom, elsewhere on the continent things look considerably brighter

By Gavin du Venage

The mood was curiously upbeat at this year's African Mining Indaba in Cape Town, the region's largest trade fair. With South African mining in the doldrums, the event drew energy instead from the gathering opportunities that lie much further north.
More than 7,500 delegates and 1,500 companies attended this year's event, making it the biggest ever, according to Indaba Managing Director Jonathan Moore. Unlike previous years however, the talk was less of South Africa, the continent's mining giant, and focused more on its upcoming challengers such as Ghana, Sierra Leone and Kenya…... read more

| | |
| --- | --- |
| FEATURE - Mine Power | |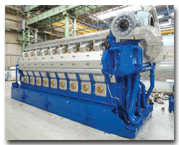 Powering Up


Connecting to the grid is any large mining project's ultimate power-supply goal, but when that isn't possible—either temporarily or permanently—diesel genset systems offer many flexible solutions

By Russell A. Carter, Managing Editor

Turn a famous political saying head-fortail, and you end up with "power is money"—which just happens to be a fairly concise description of the relationship between a mining project's chances for success and its ability to obtain a reliable supply of electricity.
Electrical power for crucial mine operations, regardless of whether it comes from a national grid, a captive generating plant or a bank of diesel generator sets, is rarely cheap. Yet, without a dependable power supply, mines have little chance of sustained profitable operation. Tweaking the power-to-profit equation is an important process in any significant greenfield or brownfield mine/plant development..... read more

Top


For more companies with products in the Electric - Generators market -
Go Here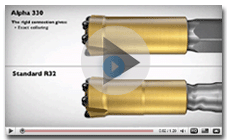 Sandvik Alpha 330
To match the increased energy output from modern high-power rock drills in drifting and bolting, Sandvik brings further developments to the Alpha 330 - delivering straighter holes, higher penetration rates and 30 to 80 per cent more rod life. The drill string rod / bit connection features an entirely new thread design. The short thread on the hexagonal rods in the tool system result in a rigid, integrated powerpack drill string with superior resistance to bending stresses, improved bit guidance and perfect energy transfer... watch the video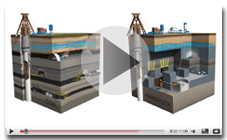 Whatever your challenges are: BASF - your mining partner
BASF Construction Chemicals serves the mining industry with much more than just equipment and chemicals for sprayed concrete. Its innovative MEYCO® solutions span everything from injection and backfill to thin spray-on liners, backed by the support and expert engineering knowledge of its global mining team ... watch the video

CDE to unveil new Evowash sand washing plant at Bauma
Following an extensive research and development programme CDE have announced that the launch of the next generation EvoWash sand washing plant, M2500 mobile washing plant and AggMax portable logwasher will take place at Bauma Munich in April.... watch the video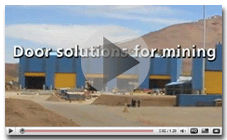 ASSA ABLOY helping you to go to extremes - Automated entrance solutions for the mining industry
ASSA ABLOY Entrance Systems introduces its combined offering of Albany and Megadoor industrial door solutions for the mining industry.... watch the video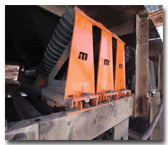 Conveyor Cradle Cuts Downtime, Improves Serviceability


Bulk materials handling equipment specialist Martin Engineering reports that it developed a new, high-speed impact cradle that recently solved problems involving roller and frame damage from heavy conveyor loading conditions at an Arizona mine-for-leach copper mine, where two open pits feed a crushing facility with a capacity of 103,000 metric tons per day (mt/d). The customer, said Martin, estimates that the new cradles from Martin Engineering paid for themselves in just the first week of service, due to the savings in maintenance and downtime …. read more

Vibration Analysis Tools Let Users Explore New Avenues for Optimization


Vibration in mining equipment is a physical force that can either be destructive or beneficial, depending on the application. No matter the intended purpose, however, significant vibration must be monitored and measured to analyze the effect it has on the associated machine, and to determine the best methods for reducing or optimizing its impact. Two recent product/service introductions offer ways to achieve this at both ends of the good/bad vibrational spectrum…… read more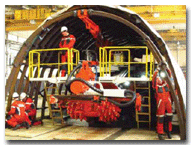 Sandvik Enhances Mid-Range Roadheader Versatility


In early February, Sandvik Mining unveiled some major upgrades to one of its mainstream boom-type roadheaders, designed specifically for use in roadway development in coal and soft-rock operations. Building on the long-standing success achieved with the MR340—itself developed from the AM75 Alpine Miner—the new MR341 features extensive design improvements as well as the ability to incorporate an integral support-installation package. Speaking to E&MJ at Sandvik's competence center for mechanical rock cutting in Zeltweg, Austria, the company's global sales support manager for coal and …. read more

Top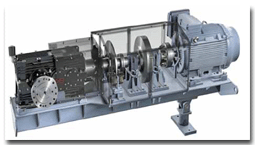 Gearboxes Offer Performance Improvements for Mine Use


Gear and drive specialist David Brown says its CX series gearboxes are designed to operate at extremely high defined levels of torque, speed, power and thermal ratings, exceeding competitor performance and representing a new, unique best-in-class model. According to the company, the advanced technologies designed into the CX series provide key product solutions for mining operations, including up to four times longer bearing life; up to 20% greater thermal capacity, reducing the need for ancillary cooling equipment; precision gear tooth profiles that reduce noise and maximize power transfer; an optimized, cast housing; and a  .…… read more

Magnets Remove Grinding Media Metal from Ore


Eriez claims its trunnion magnet separators effectively remove up to 98% of grindingmedia steel balls and ferrous chips from milled ore in SAG or ball mill operations. By eliminating these potentially destructive pieces, damage to downstream equipment is significantly reduced. Positioned at the downstream end of the mill, the trunnion magnet consists of an arc of permanent magnets surrounding almost half of a blind trunnion extension. As the trunnion rotates, the magnetic circuit attracts and…. read more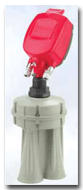 Measurement for Hightemperature Storage Vessels


BinMaster Level Controls introduced the 3DLevelScanner HT for measuring volume and mapping material surfaces in bins, tanks and silos with high temperatures. This new model of the 3DLevelScanner has an operating temperature range of up to 356°F (180°C) to accommodate high temperatures that may be present when material has been heated in the production process before it is conveyed into storage silos. The device measures the material level in multiple locations in the vessel and estimates the volume, and is claimed to be ideal for use where there are multiple challenges such as excessive dust or high…. read more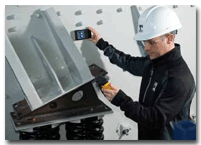 Good Vibrations


Operations that rely on screening as a key component in their value chain can closely monitor their vibrating screens to achieve peak performance and efficiency by using W.S. Tyler's wireless Vibration Analysis System and Vibration Analysis Partnership Program. The system and the program, according to the company, are designed to help mines and quarries enhance product quality, improve productivity, reduce unscheduled maintenance and extend screen life. "We set out to create vibration analysis options that will .…. read more

Top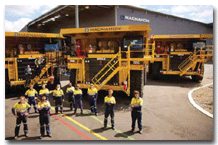 Contractor Awarded $1.8B Fortescue Mining Deal


Australian contract miner Macmahon Holdings Ltd. reported recently that it had been awarded the largest single mining contract in its history. The company secured an A$1.8-billion contract to provide open-cut mining services for the Christmas Creek mine expansion under way by iron ore producer Fortescue Metals Group. Macmahon said the contract brought its mining order book to a record $3.6 billion….read more
APRIL 15–21, 2013: bauma 2013, Munich, Germany. Contact: Messe München GmbH; Tel: 49 89 949-11348; Fax: 49 89 949-11349; E-mail: info@bauma.de; Web: www.bauma.de
APRIL 16–18, 2013: Minex Central Asia 2013, Astana, Kazakhstan. Contact: Arthur Poliakov; Tel: 44 (0) 207 520 9341; E-mail: admin@minexforum.com; Web: www.minexasia.com
APRIL 16–19, 2013: 23rd International Mining Congress and Exhibition of Turkey, Antalya, Turkey. Contact: IMCET; Tel: 90 312 425 10 80; Fax: 90 312 417 52 90; E-mail: imcet@maden.org.tr; Web: www.imcet.org.tr
MAY 5–8, 2013: CIM 2013 Convention, Toronto, Ontario, Canada. Contact: Canadian Institute of Mining, Metallurgy and Petroleum; Tel: 514-939-2710, ext. 1311; E-mail: mbell@cim.org; Web: web.cim.org/toronto2013
MAY 6–10, 2013: SYMPHOS 2013, the International Symposium on Innovation and Technology in the Phosphate Industry, Agadir, Morocco Contact: OCP Group, Morocco; Tel: 212 5 23 34 51 22; Fax: 212 5 23 34 50 64; E-mail: info@symphos.com; Web: www.symphos.com
MAY 7–9, 2013: Arminera, Buenos Aires, Argentina. Contact: Viewpoint SA; Tel: (011)4814-3833/4816-5818; E-mail: info@viewpoint.com.ar; Web: www.arminera.com.ar
MAY 11–12, 2013: Geominetech 13th Annual Symposium on New Equipment New Technology Management and Safety, Bhubaneswar, India Contact: JK Hota, editor and organizing secretary; E-mail: hotaeditor@sify.com; Web: www.geominetech.webs.com
MAY 19–22, 2013: Haulage & Loading, Litchfield Park, Arizona, USA Contact: Tanna Holzer; Tel: 303-283-0640; E-mail: tholzer@miningmedia.com; Web: www.mining-media.com
For a full calendar of mining industry conferences and events - click here
| | |
| --- | --- |
| WHO'S MOVING WHERE | |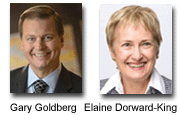 Newmont Mining Corp. announced that President and COO Gary Goldberg has been appointed president and CEO, and joined Newmont's board of directors. The company also appointed Dr. Elaine Dorward-King executive vice president of sustainability and external relations.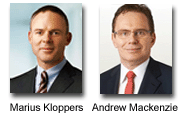 BHP Billiton recently announced that Marius Kloppers will retire as CEO and a director of the company in May. Andrew Mackenzie, currently BHP chief executive non-ferrous, will succeed him and join the board.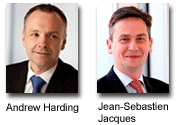 Rio Tinto has appointed Andrew Harding as iron ore chief executive, replacing Sam Walsh who became Rio Tinto chief executive in January. Jean-Sebastien Jacques, formerly copper president, international operations, has been appointed copper chief executive, and will join the Executive Committee.

Hecla Mining Co. has appointed Mike Westerlund vice president of investor relations.

Boart Longyear Ltd. has appointed Richard O'Brien president and CEO.

Atlas Copco Rental has appointed Calvin Byers vice president of business development.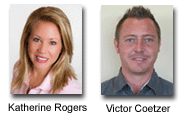 Katherine Rogers has been appointed consumables marketing specialist for Atlas Copco Construction Mining Technique USA's Geotechnical Drilling and Exploration business line. Victor Coetzer has been appointed business development manager, store channel, for Atlas Copco CMT USA's Mining and Rock Excavation Technique Service division.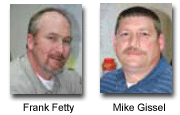 J.H. Fletcher & Co. has appointed Frank Fetty and Mike Gissel to its sales department team.
About - providing an abreviated version of the current print edition of E&MJ, WOMP is distributed throughout the world to decision makers in the global mining industry, the last week of every month.

Subscribe to E&MJ - To receive your own copy of the print edition of E&MJ, click here , and complete your details. E&MJ is available free of charge to qualified readers.

Contact - if you have views, opinons or comments or editoral that you would like to submit, we would be delighted to hear from you - click here

Top