AEMA Hosts Another Successful Annual Conference
---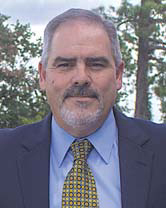 Western U.S. mining professionals gathered along with about 160 suppliers at the annual American Exploration & Mining Association (AEMA) conference in Reno, Nevada during early December. "The turnout for this year's event has been very strong," AEMA Executive Director Mark Compton said. He confirmed conference attendance was more than 1,650 and thanked the members, sponsors, and exhibitors for supporting the event. Outgoing 2022 AEMA President Ron Rimelman, who is also vice president, environment, health, safety and sustainability for Novagold Resources, passed the torch to incoming 2023 AEMA President Mike Satre, who is manager, government and community, for Hecla Mining.
In 2021, the association chartered the AEMA Society to identify talented individuals in the mining industry and match them with mentors. It's clear that the program is now paying dividends. AEMA recognized 13 members of the AEMA Society Class of 2022 who are mostly early career professionals. During one of the technical sessions geared toward students and early career professionals, the audience learned what an ore-grade geologist does at an underground gold mine. A metallurgist, another early career professional, described the effects of microbes on gold recovery.
Chris Welton, exploration director for the Americas for Rio Tinto, delivered a keynote address, Exploration, the Lifeblood of a Sustainable Mining Industry. He explained that geology dictates where resources are found and that no amount of government incentives can bring a project into production if the resources do not exist. The level of government cooperation could, however, dictate an investment decision.
On the second day, Alex Jacquez, special assistant to the president for industrial policy and economic development for the White House National Economic Council (NEC), presented the Biden Administration's Strategy to Secure Reliable, Sustainable Critical Minerals Supply Chain. Many in the audience were eagerly awaiting an overdue response from the NEC on the Interagency Working Group (IWG) study. He said it would be available soon, and the Biden Administration is committed to developing domestic sources of minerals by opening new mines and recovering minerals from abandoned mines and coal waste.
The IWG convened agency experts and consulted with the public to provide guidance on reforming hardrock mining laws, regulations and permitting policies, created as a response to Section 40206 of the Infrastructure Investment and Jobs Act (aka the Bipartisan Infrastructure Bill).
During the Q&A session, he took considerable heat from the audience for the mixed messages from the Biden Administration, which canceled mineral leases held by Twin Metals Minnesota with one hand but says it plans to invest in critical minerals with the other. The audience also reminded him that the Mining Law of 1872 is a land tenure law that has served the industry well and should not be drawn into an environmental discussion. The mining industry already must comply with onerous, often-duplicative state and federal environmental regulations. Jacquez did not instill confidence that any positive changes would occur.


Steve Fiscor, Publisher & Editor-in-Chief, E&MJ
---
As featured in Womp 2022 Vol 12 - www.womp-int.com