Securing Domestic Supply Lines
---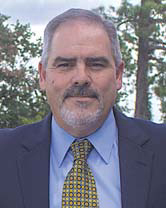 Few mining companies had released third quarter earning statements as this edition was going to press. Foreshadowing announcements, however, were indicating that inflationary pressures are taking their toll. Meanwhile, a strong U.S. dollar and rising interest rates are keeping gold prices below $1,700/oz. Softening demand for base metals had also caused prices to dip, which is surprising considering that inventories for metals stand at extremely low levels. It now seems likely prices for all fossil fuels, especially diesel and gas (petrol), will begin climbing again. That could force some economies into a recession. Other macro-economic factors that could impact miners include: the Russia-Ukraine conflict, China and mid-term elections in the U.S.
The race is on for battery mineral production. This edition includes several more announcements about mines and processing facilities ramping up output. As this edition was going to press, Jervois Global Ltd. announced the first stage of plant commissioning at its Idaho Cobalt Operations mine site and the mine was expected to begin delivering ore soon. The good news is that the Jervois was able to open a mine in the U.S. There are no cobalt refineries in the U.S., so the concentrate will be exported. The company said it plans to further engage the U.S. Government on downstream processing, and other strategies to ensure a domestic commodity supply chain. Refining capacity remains the key to unlocking investments in battery minerals as well as other mineral commodities including petroleum.
Last month, the industry saw the capacity of steel mills and smelters diminish in Europe due to high energy pricing. Nyrstar and Boliden both announced they would idle zinc smelters. Alcoa made similar announcements for aluminum. ArcelorMittal also announced it was idling steel mills in Europe. It now appears manufacturers in Europe may have to import raw materials if they can afford to run their manufacturing plants.
In South Africa, where load shedding and rolling blackouts have become a way of life, a railway strike was impacting the ability of miners to move coal and iron ore. A tailings dam failure at Jagersfontein took the lives of three civilians, injured 300 and caused widespread property damage. While the cause is still under investigation, itís doubtful that the outfit reprocessing diamond tailings could pay for the clean-up. The environmental calamity further tarnishes the mining industryís image. As miners in Chile and Australia know, all ships are headed to China. Stronger GDP growth in China is good news for miners worldwide and vice versa. The saber rattling over Taiwan, however, is worrisome.
The Russia-Ukraine conflict has brought much needed attention to the danger of relying on a single source for energy, fertilizers, metals and other commodities. Unknown variables can impact supply lines at momentís notice, further emphasizing the need for diversification. The good news for miners is that these lessons should lead to the revitalization of domestic programs or programs allied with like-minded countries. The longer society waits to rebuild those domestic supply lines, the more costly and dangerous it will become.


Steve Fiscor, Publisher & Editor-in-Chief, E&MJ
---
As featured in Womp 2022 Vol 10 - www.womp-int.com