Redemption for Past Practices
---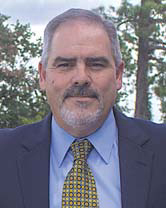 In this edition, readers should note efforts by mining companies trying to do the right thing. Most mining companies understand the needs of the communities surrounding the mines, like income, clean drinking water, affordable power, education and access to healthcare. Many of those companies step up willing and their managers and engineers often resolve legacy issues related to past practices.
As an example, Barrick Gold is looking at an expansion of its Pueblo Viejo mine in the Dominican Republic. Before the expansion moves forward, the company is working with stakeholders on a study that includes actions for the protection of surface water and groundwater, biodiversity and cultural heritage. That's important, but people tend to forget the positive influence Barrick has already brought to the region. When the company took over the asset from Rosario Dominicana in 1995, it launched the largest environmental clean-up campaign in the country's history, and the water quality of the aquifers around the operation has significantly improved and now meets regulatory standards. More recently, they converted an oil-fired power plant to natural gas.
Members of the Bougainville community in Papua New Guinea have engaged Rio Tinto to look into potential environmental and human rights impacts stemming from the Panguna copper mine. Rio Tinto's new CEO Jakob Stausholm has had to hit the ground running with cultural issues and he is listening to the people affected by legacy environmental problems stemming from the mine. Panguna opened in the early 1970s and became a large open-pit until it closed amid a racially motivated civil war in the late 1980s. This is a an incredibly complex issue with no easy answers.
Hecla Mining's Greens Creek operation was recently recognized by the community for its accomplishments in Alaska Despite the pandemic, Greens Creek maintained full production and employment while providing additional support to the communities through special charitable programs. For each of these stories, there are a 100 more that go untold.
While many Brazilians will probably never forgive Vale for the recent tailings dam collapses that ruined the lives of so many, the company has made great strides in fixing the problems . They have a lot of work ahead of them. They now fully understand the problem and they have a remediation plan in place.
Old adages come to mind, such as hindsight is always 20:20 and people who fail to learn about history are doomed to repeat it. Did the engineers and managers at these mining operations knowingly practice poor judgment or were they the victim of circumstances? The best way to prevent these issues in the future is to avoid them altogether by designing and building the best mines using the best available practices, refusing to cut corners and never compromising on principles.
Enjoy this edition.


Steve Fiscor, Publisher & Editor-in-Chief, E&MJ
---
As featured in Womp 2021 Vol 08 - www.womp-int.com