Chifeng Jilong Calls Off Deal to Buy Bibiani Gold MineCanyon
---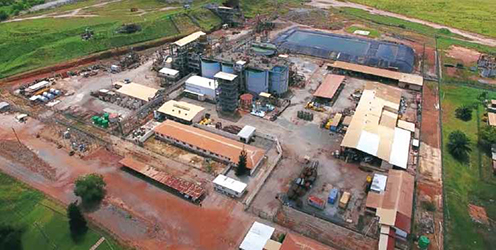 The Bibiani gold mine is placed on care and maintenance in 2014.


Chifeng Jilong Gold Mining Co. Ltd. terminated its agreement with Resolute Mining Ltd. to buy the Bibiani Gold Mine in Ghana. It said Resolute did not disclose that its mining lease had been terminated by the Ghanaian government in a timely manner. Recently, Ghanaian Hon. Minister for Lands and Natural Resources the Hon. Samuel A. Jinapor restored the mining lease, but one of the conditions was that it would not recognize the purchase agreement between Resolute and Chifeng.

Resolute and Chifeng entered into the agreement in December for total cash consideration of $105 million.

Chifeng told Resolute it terminated the agreement on the grounds that the mining lease was revoked or terminated or the validity or legality of the mining lease has been materially impacted. Also that Resolute must refund the deposit of $5 million to Chifeng within fi ve business days of the termination and that Chifeng has reserved all of its rights.

Resolute said it will continue to consider all options for the successful development or sale of Bibiani.
---
As featured in Womp 2021 Vol 05 - www.womp-int.com