Aquila Investment Extends Life of Capcoal's UG Ops
---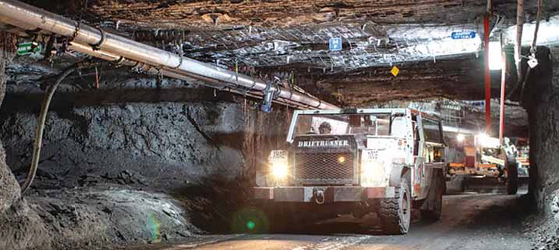 Anglo American recently purchases new longwall mining equipment for the Aquila mine.


Anglo American has invested more than A$240 million ($179 million) in its Aquila metallurgical coal project in Central Queensland, which it believes will be one of the world's most technologically advanced underground mines. Aquila forms part of the Capcoal Joint Venture between Anglo American (70%) and Mitsui & Co. Ltd. (30%). The Aquila investment will extend the life of operation by six years, while it continues to use the associated infrastructure at the Capcoal complex as its nearby Grasstree mine approaches end of life.

Anglo American has awarded nearly $200 million to six longwall equipment suppliers to deliver a walk-on, walk-off system using two complete longwalls, a $20 million overland conveyor system and more than $20 million in civil works. Anglo American's Metallurgical Coal Business Chief Executive Officer Tyler Mitchelson said the project was on track for first longwall production of premium quality hard coking coal in early 2022.

"The mine will showcase our innovation- led approach to sustainable mining, with a remote operating center on the surface of the mine, proximity detection systems underground to alert machine operators to pedestrians and the continued digitization of our operations, using new technologies such as our Australian-first intrinsically safe underground electronic tablets," Mitchelson said.
---
As featured in Womp 2020 Vol 12 - www.womp-int.com