Lundin Mining Reaches New Collective Agreement With Candelaria Union
---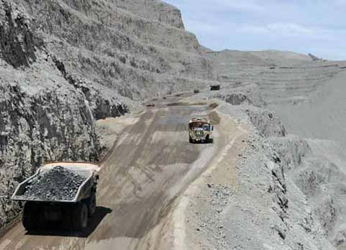 The Candelaria open-pit mine moves 270,000 metric tons per day (mt/d) of which
43,700 mt/d is copper ore.


Lundin Mining Corp. and the Candelaria AOS Union, which represents approximately 550 workers at the company's Candelaria operations in Chile, has ratifi ed a new 30-month collective agreement. The union accepted the last formal offer that was presented by Candelaria on November 12.

The safe resumption of partial operations is being assessed while the Candelaria Mine Workers Union, representing approximately 350 workers, continues with its labor action. In the meantime, the company said critical works continue to be executed to protect required on-site personnel, the operation and the environment.

As part of the collective bargaining cycle, Candelaria is in the legislated negotiation process with the two supervisor unions. An agreement was reached with the LMC AOS Union during advanced negotiations in May.
---
As featured in Womp 2020 Vol 12 - www.womp-int.com