RCEP Establishes Major Trading Bloc
---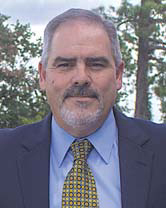 During mid-November, 15 nations representing about 30% of global gross domestic product signed the Regional Comprehensive Economic Partnership (RCEP). This culminated after eight years of negotiations, and the signing ceremony took place virtually, another sign of the COVID-19 times.
The group included the ASEAN nations together with Australia, China, Japan, New Zealand and South Korea. It does not include India, which dropped out of negotiations last year. Both Australia and China touted the agreement as a major step forward despite the recent tension that has been brewing between the two major trading partners. The agreement is largely a tariff reduction deal. Exporters will only need one certificate of origin, which will simplify trade for multinational operators within the bloc. Bringing China into RECP was important as it is one of the largest trading economies, but it's also largely symbolic as the agreement has no teeth. The sections regarding dispute settlement and competition are weak and it includes nothing new related to labor or environmental policy.
From an iron ore, coal and steel perspective, Australia, Indonesia, Japan and South Korea would benefit the most. RCEP would likely have a negative effect on India and the U.S. As E&MJ documented last month in its Iron Ore Outlook, Australia exports 836 million metric tons per year (mt/y) of iron ore. Most of it goes to China and other steel producers like Japan and South Korea. Rio Tinto exports 270 million mt/y and BHP Billiton exports 240 million mt/y from mines located mostly in Western Australia.
"The opportunity ahead is to not only implement RCEP effectively but also to build on the momentum created by the agreement," BHP CEO Mike Henry said. "Overcoming and recovering from COVID-19 is going to require a collective and collaborative approach on a truly global basis. We must return the world to growth to help improve living standards and do it in a way that is sustainable and benefits all. For us to 'build back better,' we must 'build back better, together.'" Henry acknowledged the tension that BHP and other Australian miners currently face, saying it is antithetical to prosperity and a challenge that needs to be resolved. Producing iron ore, copper and coal as well as oil and gas, BHP claims to be the world's largest multinational resources company and Chinese companies make up the lion's share of its customers.
With the obvious codependent relationships, it will be difficult for those within this bloc to apply pressure to China regarding other socioeconomic issues that concern some of the countries not included in this bloc. So, for the rest of the world, RCEP will place a larger burden on them for resolving issues like intellectual property rights and environmental policy. Enjoy this edition.


Steve Fiscor, Publisher & Editor-in-Chief, E&MJ
---
As featured in Womp 2020 Vol 12 - www.womp-int.com