Political Shake-ups Continue in Peru
---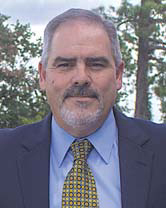 As this edition was going to press, the Peruvian government was in turmoil. Peruvian President Martín Vizcarra moved to dissolve the Peruvian Congress. Things didn't, however, work out as expected. The opposition- controlled Congress voted to suspend Vizcarra and swore in Vice President Mercedes Aráoz as president. She subsequently resigned her position(s) as president and vice president. The dissolved Congress said it will hold legislative sessions while the country waits for a constitutional tribunal to rule on whether the move was legal.
Peru's relatively young democracy has certainly seen its share of scandalous behavior. Readers might recall that Vizcarra became head of state when President Pedro Pablo Kuczynski (PPK) resigned in March 2018. Vizcarra was PPK's vice president and running mate. Peru's last four presidents had become entangled in the Lava Jato corruption scandal (Portuguese: Operation Car Wash), which involved Petrobras and the Brazilian construction company Odebrecht. The ongoing investigation has implicated top politicians in Brazil as well as 11 other countries, mostly in Latin America.
In Peru, the elected government can dissolve Congress after two no confi- dence votes. One no confidence vote took place under PPK in 2017. Unhappy with how Congress was naming judges for the Constitutional Court, Vizcarra called for a second vote. Congress attempted to oust him, calling his moves an attempted coup. Now, it appears that the military is siding with Vizcarra. For many years now, Peru has benefited from open markets, private property ownership and foreign investment, and much of that foreign investment is directed toward mining project development. Political uncertainty has a negative impact on any country's economic status.
Despite the recent political fallout, foreign direct investment advanced with several significant copper mining projects in Peru, including an expansion at Freeport-McMoRan's Cerro Verde mine, an expansion at Southern Copper's Toquepala mine, the commissioning of MMG's Las Bambas mine, an expansion at Chinalco's Toromocho mine, and the decision by Anglo American to build the Quellaveco operation.
According to Peru's Ministry of Energy and Mines, total mining-related investment amounted to $4.95 billion in 2018, an increase of more than 25% over the $3.93 billion invested in 2017. Before the most recent political shakeup in Peru, many thought that figure could approach $6 billion in 2019. The current situation in Peru does not look great. When populist politicians consolidate power with the help of the military, it usually doesn't bode well. Venezuela and Cuba are prime examples of what could go wrong long term. Likewise, a legislature that does not follow the rule of law only weakens a democracy. Let's hope these Peruvian politicians can find some common ground.


Steve Fiscor, Publisher & Editor-in-Chief, E&MJ
---
As featured in Womp 2019 Vol 10 - www.womp-int.com