US Drags Its Feet on Mineral Policy
---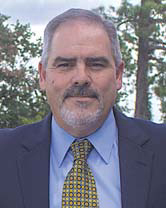 While scrolling through the news this month, you will notice a few mining companies that are working with customers to attract investment for the supply of minerals rather than simply selling ore. As an example, a European battery maker (Umicore) purchased a cobalt refinery in Finland from an American mining company (Freeport- McMoRan). Umicore also struck an agreement with Swiss miner Glencore to buy cobalt from its mines in the Democratic Republic of Congo (DRC). The refined materials will be shipped to a battery factory in Poland. This is one example that demonstrates how European companies secured a supply chain for lithium-ion batteries and battery- grade minerals, essentially preparing for future demand and profiting from it.
Similar activities are taking place in Canada and Australia. Mining companies are revisiting brownfield operations and making investments to export natural resources and secure minerals where availability seems to be in possible political jeopardy. In general, a keen understanding of the natural resources sector by government officials allows both these countries to bring mines, mills and smelters online quickly.
In Africa and Latin America, political change has opened the door for opportunity and it's attracting investment. Chinese and Russian mining companies are expanding a significant foothold in sub-Saharan Africa. The Chinese and Japanese metal companies have made major investments in South America. Opportunities brought about by political change always face a degree of uncertainty, especially when the pendulum swings the other way.
Who's missing from all this resource investment activity? The USA — the largest economy in the world. Over the past 30 years, the U.S. has regulated itself out of business and most federal government officials have lost touch with the mining and minerals processing sectors. Yes, the U.S. produces significant quantities of gold, copper, iron ore, coal and other bulk commodities, which means it's in the game, but the list of minerals it imports is much longer than the one it produces.
Last year, a report from the U.S. Department of Interior found that the U.S. is import-reliant, where imports are greater than 50% of annual consumption, for 31 of the 35 minerals designated as critical. For 14 of these critical minerals, the U.S. has no domestic production; it relies completely on imports. To address this problem and reduce America's vulnerability to supply disruptions, President Donald Trump issued an executive order directing government officials to submit a report that includes, among other things, options for accessing and developing critical minerals. Reacting to this request, the U.S. Department of Commerce recently published its report, "A Federal Strategy to Ensure Secure and Reliable Supplies of Critical Minerals," which, among other things, recommends a path to streamline leasing and permitting processes in a safe and environmentally responsible manner.
After two years, the U.S. federal government has identified the 7- to 10-year permitting process as a problem. Brilliant. While most western miners operating on federal lands choose wisely not to take sides politically, fearing the previously mentioned political pendulum, they usually admit that the investment climate for mining has improved in the last two years. To secure a future supply, the U.S. will have to act much more quickly and decisively with its domestic minerals policy. In the meantime, it will likely have to rebuild bridges with and show a little more respect for its trading partners.


Steve Fiscor, Publisher & Editor-in-Chief, E&MJ
---
As featured in Womp 2019 Vol 06 - www.womp-int.com