Emerging Transitions
---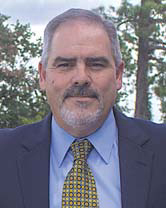 The last month or so has been an incredibly busy period for E&MJ and the Mining Media International team. Coming off the heels of the annual PDAC event in Toronto, MMI hosted its first Haulage & Loading conference (H&L) in Tucson before heading off to the gigantic bauma equipment fair in Germany. During that period, MMI also published this edition of E&MJ along with the 2019 Best of Germany, a supplement it produces in cooperation with the Mining Division of the German Engineering Federation (VDMA Mining). Several noticeable transitions emerged along the way.
H&L 2019 was a big success for the MMI team. Success in the conference business, much like any business, is best defined by customer satisfaction. Except for the day of the golf outing, the weather wasnít that great by Arizona standards, which worked in favor of the conference. The delegates found educational value in the presentations. The MMI team experimented with an app that created a fun interaction between the delegates and exhibitors and sponsors, which made them happy.
In addition to better overall market conditions, one of the biggest differences between this H&L and past conferences was that there was a larger presence of women at all levels (executives, midlevel managers and engineers-in-training). Michelle Ash delivered a forward-thinking keynote. During an autonomous mining discussion, Anne Marie Toutant gave a vivid description of the pros and cons of managing an autonomous mining fleet. And, a young lady from the Canadian oil sands outwitted some Arizona copper miners to win the Texas Hold Ďem poker tournament.
Itís hard to describe bauma to someone who has never attended the event. Itís a large equipment fair that takes place every three years in Munich and itís huge. Munich is a world-class city that can handle the influx of 600,000 people. One of the 18 halls, Hall C2, is dedicated to mining and then there is a massive outdoor exhibit. This time around, Hall C2 was bustling with activity. MMI was the only mining-related publisher with a stand in the Mining Hall. Carly Leonida joined the MMI editorial team during early April and she debuted as E&MJís European editor. E&MJ readers will read her reporting soon.
During bauma, the biggest emerging trend was a continued push toward electrification for both underground and surface mining equipment. In the Mining Hall this year, there were at least five utility-class electric vehicles, pickup trucks, Land Rovers, Jeeps, etc. Three years ago, there was one. Paus had its battery-powered MinCa on their stand. Normet debuted its new fully-electric, battery-operated shotcreting machine. Outside on the main fairgrounds, Liebherr had its 9200 E electric shovel on its massive display. And, everywhere you turned, you saw fully autonomous, hybrid and battery-powered equipment. Most of it was smaller, construction- related equipment, but the trend was ubiquitous.
Finally, I would like to draw your attention to some of the emerging trends visible in the pages of this monthís E&MJ. We are seeing more mining projects being approved and moving forward. Two projects that E&MJ has been following for years, Polymet in Minnesota and Rosemont in Arizona, are moving forward. The good news, however, is not limited to North America. This trend is emerging in almost every major mining district. Society is once again embracing the natural resources sector and that is a good sign. Enjoy this edition.


Steve Fiscor, Publisher & Editor-in-Chief, E&MJ
---
As featured in Womp 2019 Vol 04 - www.womp-int.com