Alberta's Crude Conundrum
---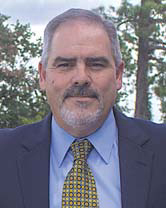 Happy New Year! Most miners were ready to bid adieu to 2018. The year started off well, but forces beyond our control caused prices for most mined commodities to decline and jeopardized some business models. Canada's oil patch is probably feeling the most pain. As of January 1, a plan put in place by Alberta Premier Rachel Notley curtails crude production. This comes at a time when Albertans are swimming in oil. Recent decisions from federal judges in Canada and the U.S. are preventing the province from exporting more crude.
The irony in Canada abounds. In August, a Canadian federal court overturned approval for the Trans Mountain pipeline expansion, which would have doubled the pipeline's capacity to carry crude through British Columbia to Canada's West Coast. Canadian Prime Minister Justin Trudeau convinced Ottawa to purchase the project from Kinder Morgan, believing Ottawa would prevail in the lawsuit. Now, Notley has threatened to pull Alberta out of Canada's federal climate- change policy to gain approval for the Trans Mountain project. Readers might remember that she and the Alberta National Democratic Party (NDP) submitted Alberta's climate-change policy for the Paris climate accord independently and initiated a carbon tax on the province two years ago that threatened jobs in the oil patch and at coal operations.
The Trans Mountain situation leaves Canadian crude producers with one pipeline customer, the U.S. In a way, it puts the NDP in the uncomfortable position of relying on the Trump administration, which also suffered a recent pipeline setback. In November, a federal judge in Montana blocked the Trump administration's permit allowing the Keystone XL pipeline, which prevents construction until a supplemental environmental review can be completed. The decision further delays a pipeline project that has been blocked for a decade.
Anger would best describe Alberta's oil sands miners at this point. The NDP curtailment policy, which will be administered by the Alberta Energy Regulator (AER), caps production based on the highest production level for a six-month period in 2018. In a statement, Suncor Energy said the government intervention doesn't recognize the investments it has made to integrate vertically and shield itself from price swings and it may impact future investments in the province.
This is a big deal. Canada is the fourth largest crude-producing country and energy accounts for 11% of Canadian GDP. Trading at a steep discount to world markets, Alberta's oil producers are leaving a lot of money on the table. The price for Western Canadian Select recently dropped below $20 per barrel (bbl) from a high of nearly $60/bbl in May. Estimates of the daily provincial loss due to the price differential range from C$30 million/day to C$80 million/day.
Despite the government-imposed 2019 production caps, Suncor said it will continue to work with the Government of Alberta and the AER to manage and mitigate the "unintended consequences of the curtailment orders on Suncor's business." Environmental activism, whether it be through lawsuits or federally appointed judges, has so far blocked Alberta from gaining the excess export capacity it needs. Seeing a government led by an activist intervene does not instill confidence. Instead, it creates uncertainty and reduces the incentive to invest and solve the problem. The Government of Alberta is picking energy winners and losers and, if it continues down this path, it does so at its own peril.


Steve Fiscor, Publisher & Editor-in-Chief, E&MJ
---
As featured in Womp 2019 Vol 01 - www.womp-int.com