Balash Impresses the Crowd at AEMA Keynote
---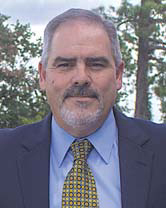 The line for the 2018 American Exploration & Mining Association (AEMA) keynote luncheon was long and some miners were agitated. For $50 per seat, the AEMA had promised U.S. Department of Interior (DOI) Secretary Ryan Zinke, but he didn't turn up. Based on the conversations held in line, however, Zinke's approval rating among western miners isn't as high as one would think. The skeptics believed that is why the DOI dispatched Joe Balash, assistant DOI secretary for lands and minerals, to address the crowd.
Next year will be a transitional year for the AEMA with its Executive Director Laura Skaer passing the torch to Mark Compton. Before Balash was introduced to a large, crowded room, the association took care of some important business. The new incoming AEMA President Steve Alfers was the emcee. He explained how Skaer transformed a regional mining association into a leading national voice for exploration, the junior mining sector and federal lands issues. Skaer was presented with an award for her 22 years of service and received a standing ovation.
Under Skaer's leadership, the AEMA fought regulatory overreach and Alfers explained that the group needed to maintain its momentum. "The collaborative way in which this association works is impressive," Alfers said. "As far as expertise in public lands and operational issues, no one is more informed than the AEMA. We don't want to compromise our capacity as a group to stay on top of issues as they pop up."
The AEMA intends to defend the Mining Law of 1872. "Tenure and security of title for the mining industry is becoming increasingly important," Alfers said. "Twenty years ago, it didn't take six or seven years to approve a plan of operations, but it does now. With those timelines, we have an even greater need for security of title. We should restore patents under the Mining Law."
Alfers introduced Balash, who is a young man with a big job, but he convinced the crowd that he was up to the challenge. Before accepting the DOI position, he was the commissioner of the Alaska Department of Natural Resources. He managed an organization that is responsible for one of the largest portfolios of land and water resources in the world. Today, he oversees four agencies within the DOI, including the Bureau of Land Management (BLM), which is of paramount interest to western U.S. miners working on federal lands.
When BLM was first organized, Balash said, they had a badge that depicted the BLM mission and there were people on it: a cowboy, a miner, a surveyor, a roughneck and a forester. The more modern version of the badge has no people. Balash found this symbolic and said this administration is committed to addressing and rectifying that situation.
I can't do his speech justice with this short column, but E&MJ will publish it next month. Balash talked about all the regulatory overreach that was rolled back in the last two years. He discussed what the administration has planned for 2019 and beyond. The miners in attendance, however, were loaded for bear. During a Q&A period that seemed to last for 20 to 30 minutes, he fielded questions, many of which were very specific and technical in nature. He answered all their questions and silenced the room, and then he too received a standing ovation. It's been a long time since a federal regulator received that type of recognition from a room full of miners.


Steve Fiscor, Publisher & Editor-in-Chief, E&MJ
---
As featured in Womp 2018 Vol 12 - www.womp-int.com