The Stretch Assignment
---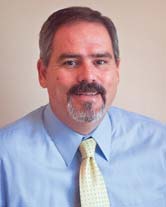 Having attended the three largest mining trade shows worldwide so far this year, itís easy to spot some trends in dialogue. One of them involves women in mining. The annual Society of Mining, Metallurgical and Petroleum Engineers (SME) conference hosted a breakfast panel discussion (Women in Mining). The Prospectors and Developers Association of Canada (PDAC) planned a session on sponsorships for women in mining, but canceled it due to allegations related to scandalous behavior by one of its sponsors, which was exposed by the #MeToo movement. The largest exposition in Latin America, Expomin, also held a similar discussion, which was well attended.
It didnít, however, take the local media long to point out the irony with Expomin. For those who havenít attended the event, many of the stands employ beautiful local models, some of which dress in rather risquť outfits. Some stands have music playing and, in the late afternoon, the pisco sours and Chilean wine flow. After the show opened, El Mercurio, Santiagoís largest newspaper, ran an article questioning the commitment of the mining business to diversity with a photo showing one of models on the stand posing with miners. During the event, I also had a conversation with a female colleague, who works with a Spanish language magazine, and she felt Expomin had lost its Latin vibe. These were strange opposing views.
While I was at SME, a member of the Womenís Auxiliary to the American Institute of Mining, Metallurgical and Petroleum Engineers (WAAIME) invited me to attend their meeting. It was a breakfast and, while I was walking to it on a cold Minneapolis morning, I kept asking myself why I was attending it. As you will read in the article, there was a healthy, frank discussion about the role of women in mining and how they can better manage their careers.
Itís no secret that mining is a male-dominated business, and many mining companies are actively working to change that. A professional human resources consultant moderated a panel discussion that included male executives from three leading companies involved in the mining and mineral processing sector.
During the discussion, the moderator talked about how motivated employees are seeking and given stretch assignments. Honestly, I was unfamiliar with the term. A stretch assignment is a project or task given to employees that is beyond their current knowledge or skills level to ďstretchĒ employees developmentally. The stretch assignment challenges people by placing them in uncomfortable situations to learn and grow.
As scientists and engineers, we have all faced stretch assignments in our careers, but it didnít have the buzz word attached to it. It was just a difficult assignment. Writing this monthís Women in Mining article was a stretch assignment for me. Had I known what I was getting into, I would have assigned another editor to cover the breakfast. My comfort zone is the technical aspects of mining and mineral processing and this article was way outside of that area.
Now itís your turn to pay it forward. The next time you have a difficult project, delegate the assignment wisely. They say the engineering teams with the most diversity achieve the best results. Try something outside your comfort zone and see if they are right.


Steve Fiscor, Publisher & Editor-in-Chief, E&MJ
---
As featured in Womp 2018 Vol 06 - www.womp-int.com