Mining is Noble and Vital
---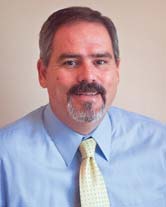 Those who were unable to attend the keynote session at the 2018 Society for Mining, Metallurgy and Exploration (SME) annual conference missed a rare treat: the chance to hear a great politician talk about the benefits of mining. The event took place in Minneapolis this year and U.S. Rep. Rick Nolan (D-MN), who represents Minnesota's eighth district, kicked off the panel discussion. That district includes Hibbing and the Iron Range, Duluth and the Boundary Waters.
The moderator introduced Rep. Nolan as an Iron Range native. Taking the stage, he explained that his district is proud to call itself mining country. He cited examples of why mining is so vital to U.S. national and economic security. He referred to a recent Homeland Security study, which concluded that 13% of the U.S. GDP originates from Lake Superior and enters the market through the locks at Sault Ste. Marie, Michigan. "If these locks failed, it would create a national depression," Nolan said. "The iron ore that passes through those locks is the lifeblood for many industries. That's why they have military protection and bipartisan support to repair them."
The Boundary Waters have become a focal point for environmental activists contesting new mine permits in Minnesota. Nolan helped craft the original legislation that protected the Boundary Waters. "Northern Minnesota with all of its lakes, rivers and forests has coexisted with mining for 130 years and we have the cleanest water anywhere in this country," Nolan said. "We know how to do things right. We're committed to doing things right, just like everyone in this auditorium today."
But, it wasn't always that way. Nolan said that when he was a kid, the rivers were running sewers and lakes were catching fire. "Acid rain was destroying our forests," Nolan said. "We were dumping taconite tailings into Lake Superior. Hell, we had to bring drinking water into Duluth, which sits on the shores of the greatest fresh water lake anywhere in the world."
People had enough and that's when the environmental movement began. There were false narratives back then, too. Businesses said they could not comply with all these rules and regulations and continue to be profitable. "Working together with industry, we placed our faith in technology and science, and we found a way to make it work," Nolan said.
Today, there is a new false narrative. One that says society must choose between industry and the environment. "We have the science and the brains and the technology to have both mining and a healthy environment," Nolan said. "What we do in the mining business is noble and a vital part of the grand march toward the improvement of humanity."
"Our friends that are concerned with the environment need to know about the real choices," Nolan said. "Environmental exploitation is wrong and unacceptable. If they want to enjoy the benefits that come from iron ore, industrial metals and rare earth minerals, then they need to question the ethics of getting it from a third-world country with questionable environmental, labor, and health and safety standards."
He reminded the audience they need to be actively involved in politics. "The politicians that represent you need to know where you stand and you need to know where they stand. If you don't make that connection, they don't know you exist or they know you exist and that you don't care." Well said, congressman. Thank you.


Steve Fiscor, Publisher & Editor-in-Chief, E&MJ
---
As featured in Womp 2018 Vol 04 - www.womp-int.com