Transparency Finally Works for Modern Miners
---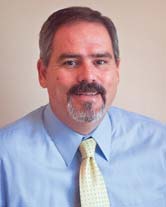 When the U.S. Securities and Exchange Commission began to enforce the supply-chain transparency policies that were introduced by Sarbanes-Oxley in 2002, some in the mining sector were bitter. They thought, rightfully so, that the publicly held side of the minerals extraction business had been forced unfairly to give up access to a share of the world's natural resources. They could no longer compete with state-sponsored actors who did not have to comply with the same set of rules. Publicly held mining companies were essentially barred from doing business in less than desirable areas. This created a vacuum that allowed businesses in developing countries that were paying substandard wages with little environmental oversight to purchase raw materials from dictators and despots with similar standards. Now, it seems the rules are finally imposing their intended effect and the world is starting to wake up.
Regular readers might recall the May 2017 column where I discussed Apple's Earth Day announcement. Apple CEO Tim Cook unveiled a slogan, "To ask less of the planet, we're asking more of ourselves." He also raised the question: Can we one day stop mining the Earth altogether? This charade to make iPhones and iPads from recycled materials began to unravel recently. Apparently, the C-level executives in Cupertino, California, hadn't discussed the new raw materials procurement policy with the people in purchasing.
On February 21, 2018, Bloomberg published, "Apple in Talks to Buy Cobalt Directly From Miners." The popular iPhone maker is one of the world's largest end users of cobalt for batteries. Cobalt is not hard to find, but cheap cobalt is becoming scarce. It turns out that many companies were buying batteries from others that secure their cobalt supplies from miners that rely on forced labor from children. Really that headline should have read, "Apple Considers Purchasing Cobalt From Legal Miners."
The companies who turned a blind eye toward questionable suppliers only hurt miners trying to survive the last market swing by applying downward pressure on metal prices. Miners, however, will now benefit as more of this improper behavior is daylighted. If manufacturers and metal suppliers want to do business with respectable mining companies, they will need to up the ante, which should level the playing field. It's sad that it has taken 15 years and a public shaming inspired by the race for battery minerals to bring this to a head.
Manufacturers are becoming more proactive. Realizing the importance of their brands, they are offering products that may command a premium with a socially and environmentally acceptable supply trail. For years, jewelers have marketed higher end precious metals and gem stones from verified sources. Now it seems, base metals are getting in on the action. Codelco recently announced its Responsible Copper Initiative, where it works with strategic partners to develop a value chain where final products can be fully traced. So far, the company has signed agreements with BMW, Mitsui & Co. and Nexans.
In a way, consumers are waking up and they are asking more questions. Similarly, companies looking to protect their brand are willing to pay for raw materials sourced from legal operations. This trend may have the knock-on effect of forcing other companies to do the same to retain customers. Although it has required some patience, the mining companies that maintain the highest standards will ultimately succeed.


Steve Fiscor, Publisher & Editor-in-Chief, E&MJ
---
As featured in Womp 2018 Vol 03 - www.womp-int.com