AngloGold Starts Process to Shut Down 2 Mines
---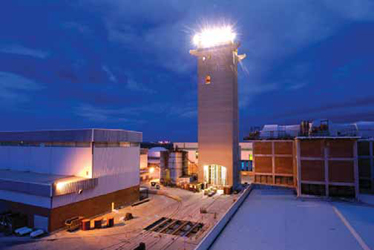 Kopanang is one of two AngloGold Ashanti mines slated for closure.


AngloGold Ashanti announced on June 28 that it was beginning a consultation process with employees in terms of section 189 and 189A of South Africa's Labour Relations Act that would lead to placing its Kopanang gold mine and the Savuka section of its TauTona gold mine on care and maintenance.

In the first quarter of 2017, Kopanang produced gold at all-in sustaining costs of $1,737/ounce (oz), while Savuka produced gold at all-in sustaining costs of $2,399/oz. The gold price averaged $1,216/oz over that period. Both mines also sustained significant operating losses through 2016.

The consultation with organized labor groups, facilitated by South Africa's Council for Conciliation, Mediation and Arbitration, will be aimed at safely returning AngloGold's South Africa business to profitability, whilst mitigating job losses, the company statement said. Nevertheless, the shutdowns are expected to result in about 8,500 job losses. AngloGold currently employs about 28,000 people in South Africa, including contractors.

AngloGold has two production centers in South Africa: its West Wits mining district operations southwest of Johannesburg and its Vaal River operations near the Vaal River on the Free State-North West Province border. The TauTona mine is located in the West Wits district; Kopanang is located in the Vaal River district. The company will evaluate the feasibility of integrating elements of the 60-year-old TauTona mine into the neighboring Mponeng mine.

"The restructuring of the AngloGold's production and cost base is necessary to protect the overall viability of its South African business over the longterm and to safeguard employment at viable business units in the West Wits and Vaal River regions," the company said. "Some of our older mines in the South African region have reached the end of their economic lives, several decades after they started production. These mines face systemic challenges, including near-depletion of ore reserves, increasing depth and distance from central infrastructure, declining production profiles, and cost escalations that have continued to outpace both inflation and a subdued gold price."

AngloGold Ashanti CEO Srinivasan Venkatakrishnan said, "This is a difficult decision, which follows a period of significant and — ultimately — unsustainable losses, and also the evaluation of the options available to return our South African business to profitability. It is critical that we act to protect the long-term sustainability of this business."

A week following the AngloGold announcement, South Africa's National Union of Mineworkers (NUM) AngloGold Ashanti Shaft Stewards Council issued a statement saying it would oppose the job cuts and would engage relevant government departments and the company in an effort to avoid job losses. "The planned retrenchments will create more unemployment, increase poverty in the mining communities, and create ghost towns with no hope to human dignity," the council statement said.
---
As featured in Womp 2017 Vol 08 - www.womp-int.com