Committed to the Mining Business
---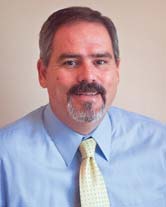 You may not have noticed it, but a change has taken place. There was a slight change to the masthead (that column of fine print to the right) and the title below my signature is now different. Late last year, I formed a new company, Mining Media International Inc. based in Jacksonville, Florida, and purchased Engineering & Mining Journal (E&MJ) along with Coal Age and other mining-related properties from Mining Media Inc., the Denver, Colorado-based company that has owned the titles since 2003. The title publisher was added to editor-in-chief below my signature.
Shortly after MINExpo 2016, the former owner, Peter Johnson, expressed an interest in selling the titles. In a friendly transaction, he sold the titles to Mining Media International. The similarities with the company names were intentional. Our hope was to implement as smooth a transition as possible for our readers and the advertisers that support the titles. For the last four to five months, we have been working to migrate these properties and their respective intellectual assets (databases, websites, etc.). Now, that Mining Media International Inc. has been firmly established, we will begin to make other changes to improve operations.
Since it was founded in 1866, E&MJ has served as a trustworthy source of technical information for professionals involved in mining and mineral processing. We intend to uphold that standard. With insights on the economic and political forces that constantly reshape the market, E&MJ not only tells readers what happened last month — it often explains why it happened and what is likely to develop. As a free editorial service, E&MJ shares information and ideas on how to improve safety and efficiency at mines and mineral processing plants.
Mining Media International Inc. will make significant investments to provide you with greater quality and value. These investments will improve the editorial content for the print edition and the digital offerings. Enhancements in format and design should make reading easier, more informative and more enjoyable. E&MJ also offers free weekly news updates with its MMI eNewsletter.
You may have already received an email from us prompting you to renew your subscription to E&MJ. This is important. We have made the transition to a new data collection system and we do not want you to get lost in the shuffle. E&MJ's advertisers expect a thorough and timely list of subscribers, and as we add new names, older names will be culled.
We offer these editorial services to you at no cost, but you have to renew your subscription. If you have not heard from us, please visit www.e-mj.com and subscribe. Please feel free to mention this to your colleagues.
Finally, I would like to thank Peter Johnson. We, meaning he and the collective group of people employed by Mining Media and now Mining Media International Inc., rescued E&MJ and the other mining titles 14 years ago during another difficult period, and we built a great company. We remain committed to the mining business. Likewise, I want to thank you for being a loyal E&MJ reader.


Steve Fiscor, Publisher & Editor-in-Chief, E&MJ
---
As featured in Womp 2017 Vol 06 - www.womp-int.com