Embracing a Different Outlook and New Tools
---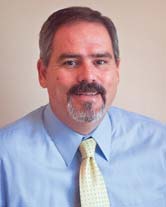 Happy New Year! The big news this month is Sibanye Gold acquiring the Stillwater Mining Co., an iconic U.S. platinum group metals (PGMs) miner based in Montana. In a little less than four years, Sibanye, which was spun out of Gold Fields in February 2013, has grown from a South African gold miner to a South African precious metals miner to a multinational precious metals miner. Readers might recall that the company also acquired several South African platinum mining operations. Besides being a bit ambitious, what makes this move a little different from previous acquisitions is that Sibanye is pursuing a healthy mining company on the other side of the world. With Stillwater producing substantially more palladium than platinum, Sibanye would control roughly 13% of global platinum and palladium production and become the third largest producer of both metals. Sibanye has placed a big bet on PGMs and a classic U.S. mining operation.
Why not? This year could be a good one for the mining business—at least that's what E&MJ is reporting in its 2017 Project Survey. The statistics for the report, which were compiled by Industrial Info Resources, indicate that North America will remain the No. 1 destination for investment in mining project development with $400 billion on the drawing boards. More than 80% of that investment will take place in Canada. Probably the biggest change that is taking place compared to years' past is that many mining companies today have healthier books after several years of practicing conservative discipline when it comes to capital investment. Many of them postponed large greenfield projects in favor of brownfield expansions, while at the same time, they embarked on optimization programs for existing operations.
Optimization and automation are currently the two most overused words in the mining engineering lexicon and that will not likely change any time soon. Engineers are, however, taking advantage of these programs especially in mineral processing plants by using smaller, less expensive sensors and advanced computing power. According to the experts, the mining industry is not yet using automation and machine learning to its full potential.
Miners still have to drill rock and break it with explosives, loaders have to work the muck piles and trucks have to haul ore. This day-to-day grind takes its toll, but there is hope in that area as well. One of the biggest decisions miners face when an asset reaches its useful limit is whether to buy or rebuild. E&MJ delves into that discussion. A big development for underground miners last year was the advances with battery-powered equipment. E&MJ reviews some of that emerging technology this month. Optimization and automation are here to stay, but many tasks will still have to be handled in the plant and the pit. Fortunately, technology will play a role in making those jobs a little more efficient, too. Enjoy this edition of E&MJ.


Steve Fiscor, Publisher & Editor-in-Chief, E&MJ
---
As featured in Womp 2017 Vol 01 - www.womp-int.com