Bidding Farewell to 2016
---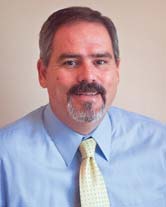 As 2017 dawns, the mining industry should take stock with what occurred in 2016. The year did not start well. Major mining companies that had either sold assets or optimized existing operations were contending with low commodity prices and shrinking profit margins. Vale and BHP Billiton were dealing with the environmental disasters caused by the Samarco tailings dam failure in Brazil. As the year wore on, forest fires would ravage oil sands mining operations in Alberta. For all the despair, however, the year ended on a high note with most people scratching their heads wondering what will happen in 2017.
For many of the major mining companies, priorities were realigned. A shake-up at Freeport McMoRan refocused the company on copper mining. Similarly, Newmont Mining repositioned itself to be profitable at lower gold prices. Rio Tinto reorganized its management team and they are still doing so today. PotashCorp and Agrium merged to create one of the world's largest nutrient companies. Many U.S. coal operators that declared bankruptcy in 2015 emerged from the financial reorganization process in 2016. In 2015, Australian iron ore production, which grew 9% in 2015 to 811 million metric tons (mt), surged ahead of Brazil, where output increased 5.8% to 422 million mt in 2015. Iron ore production continued to grow in 2016 and prices for iron ore doubled across the year. Prices for all metals improved in 2016 (See Markets, p. 72), which allowed miners worldwide to reap the rewards of the programs they had implemented with improved profit margins.
Peruvian copper and Canadian diamonds were the big stories in 2016. Freeport's expansion project at Cerro Verde in Peru, which added incremental copper production of 273,000 mt per year (mt/y), achieved nameplate capacity in 2016. MMG commissioned its 300,000-mt/y Las Bambas copper mine in Peru. DeBeers and Mountain Province Diamonds launched the C$1 billion Gahcho Kué diamond mine in Canada's Northwest Territories. Stornoway Diamonds commissioned its C$775 million Renard diamond project in the James Bay region of north-central Quebec.
The winds of political change swept through the Americas. Justin Trudeau took the reins as prime minister of Canada after leading his party to victory in 2015. He has had to balance the mandate of his left-leaning constituency with the economic engine (natural resources) that drives Canada. Mauricio Macri began his term as the new president of Argentina. He is trying to encourage foreign investment to jump start South America's second largest economy. Peru elected Pedro Pablo Kuczynski, who is also trying to balance foreign investment with socioeconomic and environmental issues. Brazilian leaders were deposed for scandalous behavior. If there is a polar opposite to Trudeau, it would be the election of Donald J. Trump as the next U.S. president. At the moment, he is installing what will likely be the most pro-fossil-fuel administration ever. He could also ease tensions with Russia, which could have a dramatic impact on the natural resources sector. The world economy and mining business should start to see the full effects of these political changes in 2017.
For Engineering & Mining Journal (E&MJ), the sesquicentennial celebration also comes to an end. Throughout the year, E&MJ offered a retrospective of the last 150 years. If the bound volumes of E&MJ were stacked on one another, they would reach a height of 15 m. Squeezing the highlights from the last 150 years into a fraction of the 1,000 pages E&MJ published this year was a formidable task and a great learning experience. We hope you enjoyed it too. Thank you for the privilege of your time and your continued support. Happy Holidays and have a prosperous 2017.


Steve Fiscor, Editor-in-Chief, E&MJ
---
As featured in Womp 2016 Vol 12 - www.womp-int.com