150 Years of Editorial Service
---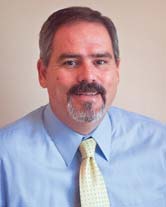 This month, E&MJ offers an in-depth report on Newmont Mining Corp. When gold prices started to decline, the company began to optimize operations and sell assets. Lowering operating costs allowed it to invest in operations during the downturn and now they are reaping the rewards.
E&MJ's 150-year celebration continues this month with a number of articles detailing the industry's historical milestones and some of the shenanigans that took place over the years. A rather healthy historical section opens with an overview of mining developments during the past 150 years and also showcases the former editors and the current editorial team. Two sections separate the fact from fiction that surrounds the mining business.
In the early days, E&MJ often warned investors about unscrupulous operators. In Shyster, Bubbles and Out-and-out Scams, Simon Walker reveals a historical timeline of antics that led to the rules the market now has in place to protect investors. In another article reproduced from a series of articles published in E&MJ 70 years ago, T.A. Rickard debates the origin of lost mine tales. The largest section details the great mining buildout of the 1970s—a rather turbulent period when a lot of today's great mining operations were commissioned. Next month, E&MJ will review the 1980s, followed by the 1990s to the present in November, before concluding the celebration with a Look at the Future in December.
Similar to many readers, my copy of E&MJ arrived at my desk at the mine shortly after I started my career in mining engineering. There were other magazines, but E&MJ was clearly the best, and we understood the importance of renewing that subscription every year. I had no idea what was involved with publishing a trade journal nor would I have ever guessed I would be the editor 30 years later. When I started my publishing career in 1991, E&MJ was celebrating its 125th and hopefully I will see the 175th, but someone else will be sitting in this chair.
The great E&MJ editors, such as Raymond, Rothwell, Ingalls, Knoerr and Dayton, gave the publication direction. They were able to do this because they had an extensive staff supporting them and a loyal set of readers and eventually advertising suppliers. While we no longer have the resources large publishing houses afford, we do have a great editorial team (see p. 144 and 116), which includes Russ Carter, managing editor; Lane White, former E&MJ editor; Jennifer Jensen, assistant editor; Tad Seabrook, graphic designer; Simon Walker, European editor, Oscar Martinez, Latin American editor; and Gavin du Venage, South African editor. I would like to acknowledge and thank them for their service and dedication over the years.
For their assistance in compiling these retrospectives, I would also like to thank the Arthur Lakes Library at the Colorado School of Mines in Golden, Colorado, the Harold Washington Library in Chicago, the National Hall of Fame and Museum in Leadville, Colorado, and the Canadian Mining Hall of Fame in Toronto, Ontario.
I would also like to thank all of the loyal E&MJ readers for the privilege of their time over the years. It has been a pleasure serving you and the industry. Finally, I would like to thank all of the companies that support E&MJ with advertisements. All of the leading mining suppliers have placed an ad in this special MINExpo 2016 edition. Just as the readers trust us as a valuable source of information, the advertisers trust us to deliver their message to you. Enjoy this edition of E&MJ.


Steve Fiscor, Editor-in-Chief, E&MJ
---
As featured in Womp 2016 Vol 09 - www.womp-int.com