Rusal, Guinea Sign Bauxite/Alumina Production Agreements
---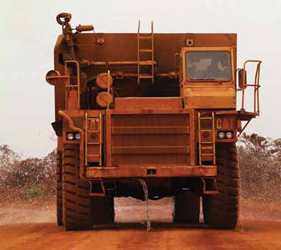 The agreement will allow restart of mining at Friguia, plus
preparation of studies for future expansion there. (Photo: Rusal)


Russian aluminum producer Rusal and the Republic of Guinea have signed agreements that will allow Rusal to restart currently suspended production at the Friguia bauxite/alumina complex and initiate mining of the Dian-Dian bauxite deposit in Guinea.

The Friguia complex includes a bauxite mine, an alumina refinery and a 160-km-long railway, as well as other infrastructure. Production was suspended in April 2012. Nameplate capacity totals 2.1 million metric tons per year (mt/y) of bauxite and 650,000 mt/y of alumina. Bauxite reserves are estimated at 325 million mt.

The new Friguia agreement calls for operations to resume in January 2017, with alumina production gradually increasing to within a range of 550,000 to 600,000 mt/y.

Rusal will also prepare a project draft and a social and economic feasibility study for modernization of Friguia, including the possibility of increasing its production capacity by as much 1.05 million mt/y. The company and the government expect to make a decision on the expansion project by the end of 2020.

The agreement regarding development of the Dian-Dian bauxite deposit is separate from the Friguia agreement. The Dian-Dian deposit has confi rmed reserves totaling 564 million mt and is the world's largest established bauxite deposit. The new Dian-Dian agreement is an annex to previous agreements and calls for staged development, first to construct a mine having 3 million mt/y of bauxite capacity by the end of 2017, followed by an expansion to 6 million mt/y by late 2021. Further development to produce 9 million mt/y and then 12 million mt/y will also be considered.

By the end of 2020, Rusal and the government will discuss possible opportunities to build an alumina refinery at Dian-Dian, having capacity to produce up to 1 million mt/y of alumina. Regarding the status of the potential refinery, Rusal CEO Vladislav Soloviev said, "Taking into consideration the current situation in the global aluminum market, Rusal's management and the government of the Republic of Guinea have agreed that today there is no economic rationale behind the launch of new refining facilities. We have agreed to focus on resuming operations at the existing Friguia facilities and on the stageby- stage development of the Dian-Dian mine in line with the agreed schedule."

Guinea currently hosts about one-quarter of documented world bauxite reserves, the largest total of any country. It ranks fourth in bauxite production behind Australia, China and Brazil.
---
As featured in Womp 2016 Vol 06 - www.womp-int.com