BHP Reports Record 2013 Half-year Performance
---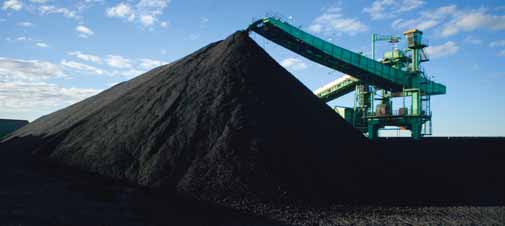 BHP Billiton's coal operations in Queensland posted record production numbers.

The world's top diversified miner, BHP Billiton, reported strong half-year performances ending in December 2013, with records across 10 operations. In particular, Queensland coal hit peak production. "Our productivity continues to improve and this was most clearly demonstrated by our Queensland Coal business which ran at a rate of 68 million metric tons per year (mt/y) in the December 2013 quarter," said BHP CEO Andrew Mackenzie. "Our productivity agenda is in full swing and we expect to carry strong momentum into the second half of the financial year."

The operations in Queensland posted record production numbers: South Walker Creek, Saraji and Poitrel. Illawarra Coal production declined by 13%, due to an extended outage at Dendrobium and a scheduled longwall move at West Cliff in the September 2013 quarter. Operations are expected to return to normal production levels by the end of the March 2014 quarter. In addition, two major projects delivered first production in Q4 2013 with remaining projects on schedule and budget.
---
As featured in Womp 2014 Vol 02 - www.womp-int.com