Veris and Newmont Announce Toll Mill Deal
---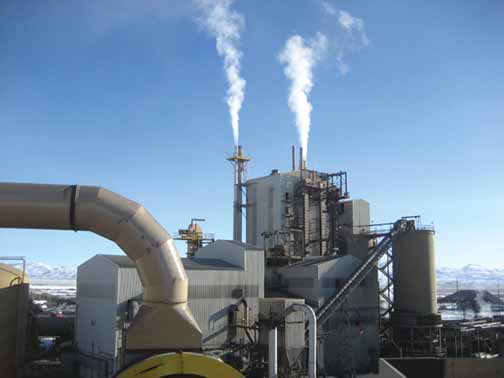 Veris Gold will process gold ore from Newmont Mining at its Jerritt Canyon mill complex. Shown here is the plantís roaster
section. (Photo courtesy of Veris Gold)

Veris Gold announced on July 24 entry into a toll milling agreement with Newmont Mining to process ore produced from Newmont mines at Veris' Jerritt Canyon mill complex in Elko County, Nevada. Under the terms of the agreement, which ends December 31, 2014, Newmont will deliver up to 45,000 st/month of ore to the Jerritt Canyon mill.

The Newmont ore will be batch processed, and all doré produced from the ore will remain the property of Newmont throughout the process. Veris will treat the associated toll milling fee as a separate revenue stream, off-setting the processing costs. The toll milling fee will be adjusted on a quarterly basis to reflect any changes to input costs associated with processing the ore.

Graham Dickson, COO and senior vice president of Veris, said, "Now that the Jerritt Canyon mill complex is running steadily at rates in excess of 4,000 st/d, this agreement will provide the company with a significant, stable, third-party source of ore that will significantly increase our cash flow from operations while utilizing some of our excess capacity. We are continuing to source additional toll milling opportunities with other companies and expect to have additional toll milling agreements in the future."

In another development at Jerritt Canyon, Veris officially opened the Starvation Canyon mine on July 29. Situated in the southern part of the Jerritt Canyon property, Starvation Canyon is the first new gold mine to come into production at Jerritt Canyon since 2004.

Initial underground development work, portal excavation and drift development started at Starvation Canyon in November 2012 and continued through to the start of production in early April 2013. Production has ramped-up to 600 st/d, and the mine is expected to contribute more than 25,000 oz/y of gold to Veris' production.
---
As featured in Womp 2013 Vol 08 - www.womp-int.com