El Cerrejón will Increase Production by 25% by 2015
---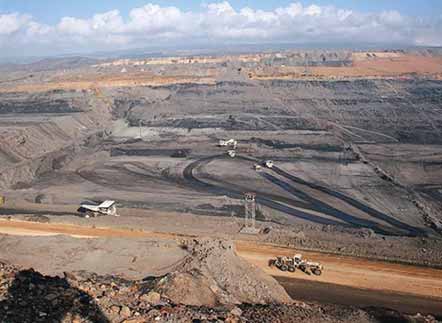 El Cerrejón, one of the world's largest thermal coal mines, covers an area of 266 mi2 (690 km2).
A $1.3 billion project to expand the Cerrejón thermal coal mine in Colombia has been approved by Cerrejón's three equal shareholders: Xstrata Coal, BHP Billiton and Anglo American. The project will increase saleable production and export capacity by 8 million metric tons per year (mt/y) from 32 million mt/y to 40 million mt/y. Construction is set to commence later this year and be completed by 2013 with production progressively ramping up to 40 million mt/y by 2015.
The approved project will require expansion of the mine and coal handling facilities, and the construction of an additional loading berth at the port.
Cerrejón is an integrated mining and transport complex in La Guajira, a department in the northernmost section of Colombia. It includes a thermal coal open-pit mine, a 150-km railroad, and a maritime port able to receive ships of up to 180,000 dwt.
---
As featured in Womp 2011 Vol 07 - www.womp-int.com