Boliden Expanding at Garpenberg
---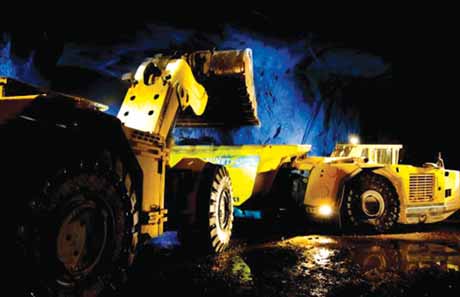 Boliden plans to spend more than $600 million to raise production at its Garpenberg underground mine and
concentrator, doubling mined ore output to 2.5 million mt/y by the end of 2015. (Photo courtesy of Boliden)

Boliden has announced plans to invest SEK3.9 billion (about $606 million) to expand production at its Garpenberg mine, 150 km northwest of Stockholm, Sweden. The expansion will nearly double production of mined ore at Garpenberg from 1.4 million mt/y currently to 2.5 million mt/y by the end of 2015. Spending will go toward construction of a new concentrator, new shafts and underground facilities, and infrastructure upgrades. At the same time, the production cost per ton of ore will decrease by around 25%.

Benefits from enhanced infrastructure are expected to include more efficient transport and lower noise levels underground. The use of recycled water in the production process will increase, and water treatment will be improved. An application for a new environmental permit was submitted to Sweden's Environmental Court in February 2011.

Garpenberg is one of the Boliden Group's four mining areas. The deposits were first mined in the 1200s, which makes it Sweden's oldest mine in current operation. Polymetallic ores containing zinc, silver, lead and smaller volumes of copper and gold are mined and processed by differential flotation. Copper and lead concentrates are shipped to Boliden's smelter in Rönnskär, Sweden, while the zinc concentrate is shipped to its Kokkola and Odda smelters in Finland and Norway, respectively, and to other smelters on the European mainland.

In 2009, Garpenberg posted an operating profit of SEK793 million ($124 million). Production of metals in concentrates totaled 90,000 mt of zinc, 30,000 mt of lead, and 140 mt of silver.
---
As featured in Womp 2011 Vol 02 - www.womp-int.com