Katanga Mining's Kamoto Mill Commissioned
---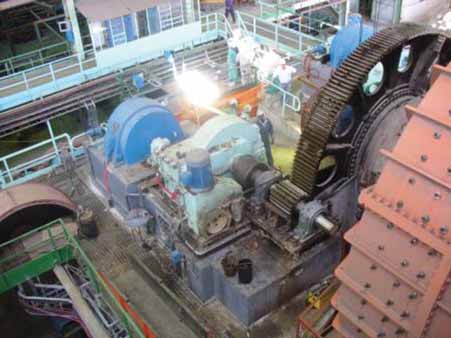 The first concentrates from Katanga Mining's Kamoto mill in the Congo were to be delivered to
the Luillu metallurgical plant in late July following successful commissioning of the concentrator.

Katanga Mining Ltd. reported that commissioning of the Kamoto concentrator began on schedule in mid-July at its copper- cobalt mine complex in the Democratic Republic of Congo.

Commissioning of the sulphide circuit will be followed by commissioning of the oxide circuit. In total, two mills and 88 flotation cells will be operational in phase one. When fully operational in 2011, the total capacity of the concentrator will be 7.5 million mt/y of ore.

It was expected that the first concentrate would be produced by the end of July and transferred on the mine's completed 7-km-long concentrate delivery system to the Luilu metallurgical plant, where commissioning of the concentrate receiving area is also under way.

The company said that as of July, 32,000 mt of ore had been stockpiled ahead of the startup of the concentrator, and all critical equipment was onsite for phase one mining operations. Waste stripping to expose oxide ore in the Musonoie-T17 open-pit mine is progressing to plan. Following successful commissioning of the concentrator, the focus will shift to the final stages of phase one rehabilitation of the metallurgical plant to ensure commissioning will begin as scheduled in September.