From the Editor - Democrats Revive Efforts to Overhaul Mining Law
---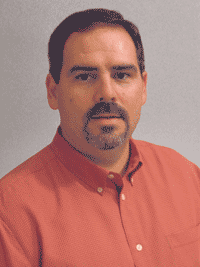 - During late July, the U.S. House of Representatives Subcommittee on Energy and Minerals held a hearing on H.R. 2262, the Hardrock Mining and Reclamation Act of 2007, to consider updating the Mining Law of 1872. Taxpayer advocates and environmentalists have asked U.S. lawmakers to overhaul a law they say is out of date. According to the Washington Post, they found stiff opposition from mining industry officials and Republican lawmakers at the hearing.

The bill, which was introduced by Rep. Nick Rahall, a Democrat from West Virginia and longtime advocate of reforming the Mining Law of 1872, would add an 8% royalty on hard-rock mining operations and a number of water and air protection rules. It also would grant more discretion for federal regulatory agencies to deny mining permits when they identify land conflicts.

Despite 30 attempts over the years, the Mining Law of 1872 has essentially remained unchanged since it was enacted by Congress. This most recent hearing was the first since the Republicans took control of Congress during the 1990s. Democrats are in control again today and they are approaching it from an environmental perspective.

Nevada is the world's fourth largest gold producer behind South Africa, Australia and China. Nearly all of that gold is mined from federal lands. These hearings should place U.S. Senate majority leader—and son of a hardrock miner—Sen. Harry Reid (a Democrat from Nevada) in a difficult position with his constituents that live outside of Las Vegas. Those miner constituents expect him to be supportive of anything related to mining, but Reid has already displayed a lack of that support by threatening to block proposed power plants that would serve Nevada's gold mines.

The U.S. National Mining Association (NMA) supports careful reform of the Mining Law of 1872. William Champion, president and CEO, Kennecott Utah Copper Corp. and NMA vice chairman, told the House Energy and Minerals Resources Subcommittee that the mining industry is committed to "a fair, predictable and efficient national minerals policy" because U.S. mineral resources are vital to the nation's economic wellbeing. A predictable legal and regulatory framework provides the long-term stability the industry needs to protect existing investments and also to attract new investment capital to U.S. mining ventures. Everyone should take a few minutes to read his entire speech at: www.nma.org/pdf/072607_champion.pdf.

What a lot of environmental activists do not understand is the magnitude of federal lands in the western U.S. Everyone should drive from Elko to Round Mountain, Nev., or Gillette to Sheridan, Wyo., to see the vast, desolate expanse. Ranchers and miners, along with outdoorsmen, tend to those lands. The U.S. has federal laws, such as the Clean Air Act and Clean Water Act, that provide the government with enough authority to regulate the mining companies' activities.

The Mining Law of 1872 has stood for 135 years for a reason. Before any changes are considered, politicians need to consider the long-term ramifications. Further regulation will only hamstring the metals mining business and future investments in that area.


Steve Fiscor, Editor-in-Chief, E&MJ